cPanel
Generally, There is no such thing as a C-panel host!. cPanel is the same as the control panel. When it is installed on your hosting space (host), you have a host with cPanel. So if you see cPanel hosting, know that their user panel is cPanel.
In this post, we are going to know about the applications of this control panel and the reasons for its popularity.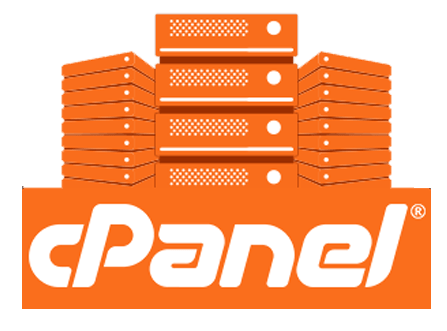 What can we do with cPanel?
With cPanel you can easily manage your web hosting space. Let's take a look at some practical usage of this:
Adding different domains to hosts
Setting up site emails
Simple installation of the content management system (for example WordPress) on hosts
Backing up the website
Easily upload files to the server
Check the usage of bandwidth
Applying various security settings
Installing peripheral applications on the server
Installing a new database
DNS management
Surely, cPanel has several other applications. Therefore, when you start to use cPanel based on what you need you can learn other parts of this great technology.
Apart from cPanel, you may need to use some other control panels such as Direct admin or Plesk. So it would be helpful to know other's pros and cons.
cPanel; advantages and disadvantages
Let me say an important point first; Certainly, cPanel can only be implemented on Linux hosts. For instance, if you want to use Windows hosting, you have to choose another option.
In addition, if you look at the plans offered by hosting companies, only Linux hosts equipped with cpanel.
Advantages of cPanel
Easy to use
Good user interface
Easy to learn
Documentation
Strong support
Ability to install software automatically
Compatibility with all web browsers
IPv6 support
Disadvantages of cPanel
Lots of features can overwhelm users
Risk of losing important settings (by applying new settings)
Security vulnerabilities in cracked cPanel
Downtime
Losing data
HTTPS problems
Hacking site information
What are the alternatives to C Panel?
There are more than 100 different control panels for host management. For instance, some web hosting companies have designed a dedicated control panel for their users. Above all, both Direct Admin and Plesk are two very good and popular control panels that you can use instead of cpanel.
Each of these control panels has specific features that you should be familiar with in order to choose the one that suits your needs.
Direct Admin
Both Direct Admin and cpanel are very similar and both run on Linux hosts. But their differences should also be overlooked. As you may remember we said that a large number of cPanel options can confuse their users. However, you no longer have this problem with Direct Admin. In the other words, If you want to expand your Direct Admin and add other features, you will need to pay for the purchase of peripherals. Conversely, most of the features in cPanel are available to you freely. On top of that, the most important advantage of Direct Admin is its high security compared to cPanel. So if you care about security, think about Direct Admin.

Plesk
Unlike the previous two cases (i.e. cPanel and Direct Admin), the Plesk control panel can be run on both Linux and Windows hosts. In fact, if you use Windows hosting, Plesk is usually the only choice. Plesk interface is designed to be very simple and user-friendly and you can easily manage server resources. The standard license of Plesk is slightly cheaper than cPanel. But you should note that a standard or basic license has fewer features than a Plesk Full Server license. For example, the number of accounts you can enter is limit. So when buying well, make sure that the standard license features are appropriate for your work or not.
A quick review
According to what we said, if you are using a Linux host, it is better to choose one of the two control panels, cpanel or Direct Admin. Because of the Plesk costs, this choice makes more sense. But if you use Windows hosting, Plesk will be the best control panel for your site.
Conclusion
In conclusion, we tried to share with you all the things you need to know to get familiar with cPanel. Now if you want to buy a cPanel host, you can well evaluate all its aspects. In the next post, we are going to compare The most popular web hosting control panels.