Germany Virtual Server is offered with NVME disk from Hetzner data center, which is one of the best data centers in Europe. These cloud servers have a strong 10Gbps network port and high uptime. Very high quality Hetzner data center in terms of port and network, very high speed, low ping and suitable for Iran, very strong support as well as cheap price and cost-effective of this data center, the reason for the popularity of buying cloud server and virtual VPS server among users among users Is. Ded9 Virtual Servers with NVME High Speed ​​Disk, Ultra High Speed ​​are very suitable for heavy processing and sites with heavy database or high traffic and cause better performance of sites and software, all Ded9 Virtual Cloud Servers have control panel features Turn on, turn off and restart the virtual cloud server, change the operating system, access the VNC and console, reset the operating system password, view the status of the cloud and virtual server, and so on, which eliminates the need for the user to access many support requests. Also, the resources allocated to each cloud server and VPS virtual server are completely dedicated, which will greatly increase the quality of services. VPS, which means virtual dedicated server, simply refers to hosting services that act as a standalone dedicated server with high-level root access. A physical server is divided into several VPSs. Each VPS, by definition, will have a dedicated and guaranteed share of server resources such as CPU, main memory, hard disk space, bandwidth, and so on.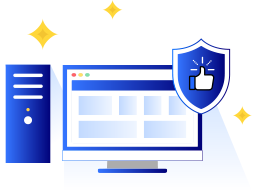 99.9% Uptime Guarantee
Share processes and data secure lona need to know basis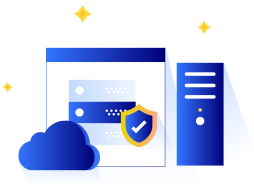 Safe and Secured
Our team assured your web site is always safe and secure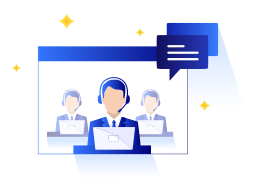 Our Dedicated Support
We finally found a host that truly understood the unique
A VPS or a Virtual Private Server is a service used in the hosting world to act as a standalone dedicated server. With the use of cloud technology and virtualization, the VPS comes into play. A VPS server has its dedicated resources, but the difference is that in one powerful physical server, there can be more than one VPS. 
The physical server is divided into the required number of virtual private servers by virtualization, and the resources are dedicated accordingly. The following picture will make it easier to grasp the idea of the VPS.
As shown above, the resources are dedicated to that specific VPS, which means that you won't have to share the CPU, RAM, or any other data with anyone else. The performance will be guaranteed with a VPS rather than constantly worrying about using a shared hosting service.
The VPS comes with complete root access just like a dedicated server and also with better security. Suppose something happens to another VPS on the same system. In that case, it will not affect you since your VPS is completely isolated. Some key advantages need to be taken into consideration when using VPS hosting. 
A remarkable decrease in price relative to a dedicated server while getting similar services.
A server with complete control and a private environment for you to work on are the cherries on top.
For a better understanding, let me show you the difference between VPS hosting and shared hosting services.
A shared hosting service is simply a server where you can host your website, but the server is shared among multiple users. While your data is stored in the server, the RAM, bandwidth, and other resources are shared among other users.
This has the potential of leading your website to perform poorly, which in turn limits you in answering your customers' requests. In shared hosting, you don't choose to use the software you need, but only what is provided by the hosting provider (However, there is a possibility to request the software from your hosting provider).
Moreover, there is a lack of security. If the server comes face-to-face with malicious activity, the whole server and its users are affected.
Despite all the negativity from shared hosting solutions, a VPS will solve all those drawbacks. It is secure, you have complete access to install whatever software you need, and above all, you will have your own set of resources.
A Virtual Private Server is a perfect hosting choice as it has a balance of performance, security, and price. You might come across the price for a VPS as it is quite private compared to a shared hosting solution. Still, the thing to consider is that if you are technically able to manage a VPS account.
If you are sufficiently capable of the technicalities that come with VPS hosting, then I recommend this as the best option to grow your business the way you want without any restrictions.
It might be time to consider upgrading from shared hosting to VPS if:
Your business is growing and getting more traffic: If your Web site's resource needs are approaching your shared hosting provider's premium-level plan, you can often get more resources and flexibility with a VPS for the same cost.
You want to run applications your shared hosting plan doesn't offer.
You're looking for increased security: With multiple sites hosted on the same server, your site can become vulnerable if another is breached or attacked. With VPS, you'll have a more protected piece of real estate on the server that keeps your data more secure.
You need more reliability and uptime: Depending on how much each user is utilizing at any given time, the bandwidth on a shared server is constantly changing. If your infrastructure is going down, your business can't run. VPS can offer you more uptime on your own allocated portion of resources.
You want more control over your server overall: With VPS, you'll have root access to control your configurations and install any software you need.
Here are some basic questions to ask and things to consider when you're deciding on VPS hosting for your website.
Environment: Which environment will you run on? Windows and Linux are two options, which are both quite different, but you will need to start by selecting one.
Managed vs. Unmanaged: Do you have an IT person or team to help manage your VPS server? If not, you may want to consider a managed hosting solution where server management is included in the service.
Redundancy and Scalability: How will your server back up data? You need to a hosting solution with a failover plan to ensure your data is securely backed up outside of a single server. Also, if your business bandwidth needs to change or you need to scale up, can your hosting solution grow to meet your needs as they change?
Cloud-based or Conventional: Will you want your data hosted on the cloud or on conventional servers? Conventional servers tend to have more limitations, whereas the cloud tends to be more flexible and scalable.
Customer support: Even the best laid plans go awry, which is why you'll need support at the ready. Ensure that you select a hosting provider that will offer you 24/7 support. Without customer support available, you risk losing valuable uptime.
Price: Most hosting providers offer an allocation of storage and RAM along with a specified data transfer speed, IP addresses, and more. Typically, they charge a monthly fee for the whole package, so compare your options and see who provides what you need for the best possible price. Pricing can start at under $9 a month.
As more and more business is conducted online, an inability to scale digitally could also slow the growth of your business. A VPS solution like ded9 VPS could be the perfect solution for your expanding business. ded9 offers robust VPS with a unique approach that results in high performing cost-effective virtualization and efficient allocation of your dedicated server resources with the ability to add more when available.
Let us go through the most important historical events and milestones that shaped virtualization into the advanced widely-used technology today.
The invention of virtual machines
Back in the early 1960s, computers could only execute one task at a time. If there were more than one task to run, you had to assemble the processes into batches and run them as such.
This was the norm back then because most computer users were in the "Scientific Community." Thus, the batch mentioned above seemed to fit their needs.
Around the same time, IBM began the development of the S/360 mainframe system. It was originally designed as a broad replacement for many existing systems, focusing on backward compatibility. It was meant to be a single-user system for running batch jobs. However, on the 1st of July 1963, IBM's focus shifted with the announcement of MIT's (i.e Massachusetts Institute of Technology) Project MAC.
Formerly meaning Mathematics and Computation, it was then renamed as the Multiple Access Computer. To go forward with further research, which included Operating Systems, Artificial Intelligence, and Computational Theory, MIT needed a system capable of more than one simultaneous user and thus looked for various computer vendors capable of building such a system.
At this point, IBM did not see a high demand in the market for time-sharing computer systems and was unwilling to commit to developing such systems. As a result, MIT chose a different vendor willing to take the risk of focusing their resources on developing the new technology. Such loss of opportunity served as IBM's much-needed wake-up call as the demand for similar systems grew.
In response to the growing need for time-sharing systems, IBM designed the CP-40 mainframe, which although never making it outside lab use, was the foundation for the CP-67 system. This was the first commercially available mainframe to support virtualization.
The operating system which ran on this computer was referred to as CP/CMS. The full form of CP is Control Program and was used to create virtual machines that ran the CMS (i.e., Console Monitor System). Although nowadays CMS stands for a completely different thing, back in the 60s, it meant a small, single-user operating system designed to be interactive.
This is now considered an important milestone not only for Virtualization technology but also for computers in general. It helped shape the operating systems we use today. Previous to CP-40 and CP-67, IBM's focus was on systems that had no user interaction.
The computer would be fed the program, and once calculations took place, the output was printed either on a screen or paper. The interactive operating system introduced by IBM's new computers allowed users to interact with the programs while running.
Despite its official release to the public in 1968, the first stable release of the CP/CMS was not until four years later, in 1972.
The traditional approach to virtualization was to divide the system resources among multiple users. A good example of a time-sharing operating system from those years would be the MultiCS, which was initially created as part of MIT's Project MAC and then further evolved by Bell Labs into the Unix OS we all know and love today.
This approach to time-sharing provided each user with their complete operating system. This effectively gave each user their computer, but at the cost of the complexity of the operating system.
We Offer
The Services You Receive

Automatic OS Installation
Automatic installation of operating systems on a server is one of ShopingServer key features. Due to this feature a customer can get a ready-to-go server right after the payment has been made.

Console Access
In our services, you have direct access to the server console

OS Support
CentOS 6, 7, 8; Debian 8, 9, 10; Ubuntu 14.04, 16.04, 18.04; Windows Server 2012, 2016, 2019.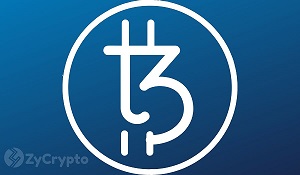 Pay With BTC
You can pay your invoices in renew VPS or new order VPS with BTC