The prominent features of Canada Virtual Server are the use of the best and most up-to-date hardware in the world, Gigabit network port, high-speed disks and up to 100% uptime with the highest quality. It is also possible to install a variety of Linux operating systems such as CentOS, Ubuntu, Debian and… and Windows Server operating systems versions 2012, 2016, 2019 on the Canadian virtual server. All Canadian servers have the latest generation of Intel processors and DDR4 RAM. Using such hardware and software together has increased the stability, quality and speed of Canada's virtual server services provided by Ded9. VPS is the best option for companies and organizations that need more resources than dedicated servers or shared hosts. Due to the reasonable cost of virtual server compared to dedicated server and more speed and stability of server, websites with high traffic prefer choosing virtual server to dedicated server.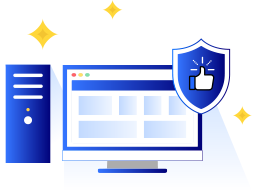 99.9% Uptime Guarantee
Share processes and data secure lona need to know basis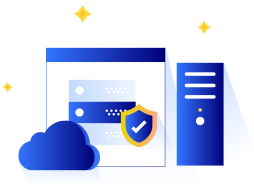 Safe and Secured
Our team assured your web site is always safe and secure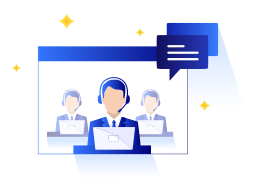 Our Dedicated Support
We finally found a host that truly understood the unique
In front of a computer with dedicated resources, which you provide with physical hardware.
Keep in mind that VPS is a simulated environment.
Multiple VPS share their hardware resources through specific software.
This is called a flexible and cheaper way of hosting.
Virtual server or VPS, which means virtual dedicated server, simply refers to hosting services that act as a dedicated server with high-level root access.
VPS for has a variety of uses. Virtualization means sharing the resources of a real server. In this way, while reducing costs, each virtual server will have its own dedicated resources.
Virtual server allows you to build a very powerful computer with unlimited dedicated resources using the best and most up-to-date virtualization methods such as KVM and VMWare ESXi and always on with the best conditions and speed of Internet access with extremely high security you have. Virtual servers are suitable for very long-term use and can run commands and software and all the actions you want for several months without the need to restart and reduce speed and efficiency. If you have a website with special needs and custom settings, buying a Virtual Server and launching a website on it is one of the best suggestions. With very high uptime and great network infrastructure, you can provide your hosting service with the highest quality on VPS.
It can be provided with configuration and free installation for hosting with CentOS, Debian, Ubuntu Linux operating systems, as well as with Windows Server operating systems, 2012, 2016, 2019 versions.
You have complete freedom to configure the operating system voluntarily.
Select applications for different operating systems such as Linux or Windows Server.
You are free to configure the server.
This is a flexible solution that enables you to use VPS for a variety of purposes.
Hosting server in Ded9 that fully complies with all quality and security standards.
Ded9 is one of the most secure service providers and has the highest possible score.
Ded9 Virtual Servers with High Speed ​​Disk, Ultra High Speed ​​are very suitable for heavy processing and sites with heavy database or high traffic and cause better performance of sites and software, all Ded9 Virtual Servers have control panel features Turn on, turn off and restart the virtual server, change the operating system, access the VNC and console, reset the operating system password, view the status of the cloud and virtual server, and so on, which eliminates the need for the user to access many support requests. Also, the resources allocated to each cloud server and VPS virtual server are completely dedicated, which will greatly increase the quality of services.
Ded9 Virtual Server Company in Canada is the cheapest price with a wide range of specifications and various prices for most users. Purchasing Windows Server and Linux Server is based on virtual server hosting to provide the best service suitable for e-commerce, it is a widely accepted fact that virtual dedicated server hosting is ideal for all businesses because of the many benefits The use of a Canadian virtual server already exists that can be given in this regard, is that in the case of a shared server, there is a good chance of buying your cheap web hosting. This is because a dedicated Canadian server has been split to create a reasonable price for the consumer.
This is where Canada Virtual Server Hosting can play an important role as well as help boost the website. In the case of cheap Canadian virtual servers, a server is only subdivided into a set of multiple servers, thus accelerating the main issue here. However, when you look at the other benefits, you see no problem.
Cheap Canadian Virtual Server is a great option for those who want to grow fast. Because if you are using a dedicated server that is suitable for all types of businesses on an acceptable budget, then the Canadian Virtual Server Host Server should be your ideal choice. This way, your online operations are seamlessly secure, which can help you maintain a healthy business relationship with your customers. On the other hand, do not pay the high cost of a Canadian dedicated server while using Canada Virtual Server Services.
Virtual server hosting usually consists of two types, which include managed hosting and unmanaged hosting. In the case of a virtual server distributed by a shopping server, the host gives the user the primary responsibility of organizing the server with an automated panel for better management. Canada Virtual Server relies heavily on managed hosting to provide a variety of services. On the other hand, if your company has a dedicated specialist team, it will always have to pay a high price for Canadian server hosting services, while Shopping Server has reduced these costs for consumers of this service by providing a Canadian virtual server. You do not need to buy a dedicated Canadian server. Due to the best support team and qualified staff in the shopping server. You can choose this company to carry out your business operations and coordinate your business.
1.Log into your client area account.
2.Navigate to your package details.
3. Click on Services in the menu and select My Services.
4.You should see list of services if you have more than one.
5.Click Active on the right for the one in question.
6.Scroll down in server information
7.Click on Change OS
8.Choose your operating system.
9.Set a strong password
10.Wait until the windows installed on your VPS.
In order to connect Remote Desktop Connection which you should allow it on your VPS:
1.Log into your client area account.
2.Navigate to your package details.
3. Click on Services in the menu and select My Services.
4.You should see list of services if you have more than one.
5.Click Active on the right for the one in question.
6.Scroll down in server information
7.Click on Console
8.Log in to your VPS
9.In the Control Panel, click on System.
10.Then click on Remote Desktop on the left menu.
11.Check the box that says Allow Remote Assistance connection to this computer and hit OK.
When you set thing up for connection, open Remote Desktop Connection app and enter your IP then enter your credentials.
Hit OK button.
Now you can access to your VPS.
We Offer
The Services You Receive

Automatic OS Installation
Automatic installation of operating systems on a server is one of ded9 key features. Due to this feature a customer can get a ready-to-go server right after the payment has been made.

Console Access
In our services, you have direct access to the server console

OS Support
CentOS 6, 7, 8; Debian 8, 9, 10; Ubuntu 14.04, 16.04, 18.04; Windows Server 2012, 2016, 2019.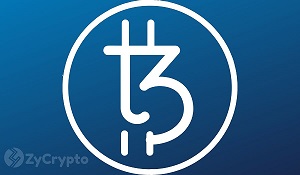 Pay With BTC
You can pay your invoices in renew VPS or new order VPS with BTC