UK Virtual Server with NVME Disk (Hard Drive), using the latest virtualization technologies KVM, VMWare and… and with the best uptime and use of the latest hardware in the world, is one of the most convenient options to choose and buy UK virtual server and cloud server. The very high quality of the data center in terms of port and network, very high speed, low ping, very strong support, as well as the cost-effectiveness of this virtual server and the UK cloud server, are the reasons why Ded9 cooperates with the Red Station data center. The servers used to provide VPS services are all up-to-date hardware and DDR4 RAMs that provide very high quality to users. Also, the services provided by ded9 are hidden without any overselling and costs. Users can safely use these services for any type of application, including remote desktops and heavy sites, overseas network connections, and more. Virtual server or VPS, which means virtual dedicated server, simply refers to hosting services that act as a standalone dedicated server with high-level root access, a physical server is divided into several VPS. Each VPS, by definition, will have a dedicated and guaranteed share of server resources such as CPU, main memory, hard disk space, bandwidth, and so on.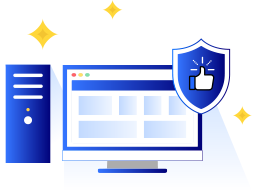 99.9% Uptime Guarantee
Share processes and data secure lona need to know basis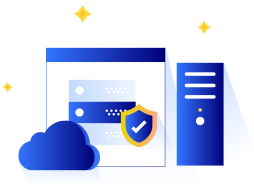 Safe and Secured
Our team assured your web site is always safe and secure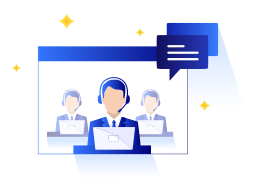 Our Dedicated Support
We finally found a host that truly understood the unique
A VPS or a Virtual Private Server is a service used in the hosting world to act as a standalone dedicated server. With the use of cloud technology and virtualization, the VPS comes into play. A VPS server has its dedicated resources, but the difference is that in one powerful physical server, there can be more than one VPS. 
The physical server is divided into the required number of virtual private servers by virtualization, and the resources are dedicated accordingly. The following picture will make it easier to grasp the idea of the VPS.
As shown above, the resources are dedicated to that specific VPS, which means that you won't have to share the CPU, RAM, or any other data with anyone else. The performance will be guaranteed with a VPS rather than constantly worrying about using a shared hosting service.
The VPS comes with complete root access just like a dedicated server and also with better security. Suppose something happens to another VPS on the same system. In that case, it will not affect you since your VPS is completely isolated. Some key advantages need to be taken into consideration when using VPS hosting. 
A remarkable decrease in price relative to a dedicated server while getting similar services.
A server with complete control and a private environment for you to work on are the cherries on top.
For a better understanding, let me show you the difference between VPS hosting and shared hosting services.
A shared hosting service is simply a server where you can host your website, but the server is shared among multiple users. While your data is stored in the server, the RAM, bandwidth, and other resources are shared among other users.
This has the potential of leading your website to perform poorly, which in turn limits you in answering your customers' requests. In shared hosting, you don't choose to use the software you need, but only what is provided by the hosting provider (However, there is a possibility to request the software from your hosting provider).
Moreover, there is a lack of security. If the server comes face-to-face with malicious activity, the whole server and its users are affected.
Despite all the negativity from shared hosting solutions, a VPS will solve all those drawbacks. It is secure, you have complete access to install whatever software you need, and above all, you will have your own set of resources.
A Virtual Private Server is a perfect hosting choice as it has a balance of performance, security, and price. You might come across the price for a VPS as it is quite private compared to a shared hosting solution. Still, the thing to consider is that if you are technically able to manage a VPS account.
If you are sufficiently capable of the technicalities that come with VPS hosting, then I recommend this as the best option to grow your business the way you want without any restrictions.
A business's online presence is a crucial factor as internet technologies have become a part of our daily lives. We have already implemented activities that range from communicating with each other to buying products and services online.
Due to this, there is a big opportunity to work our way to the top by having a very attractive unique website, but will that be enough? If your website cannot handle the traffic coming to your site, that will lead to the downfall of your potential clients.
This is where the VPS comes to play. A VPS is a Virtual Private Server, and as the name suggests, it is a virtual server. The acronym is used when referring to VPS hosting, and often, people confuse it with VPN. However, the two are completely different things.
Note that a VPS can do more than just hosting a website, but we will talk more on that a bit down the road. A VPS operates very similarly to a dedicated server. Still, the only difference is that instead of having a physical server, you will be sharing a server. Well, this sounds pretty similar to shared hosting?
Sounds similar, but it's more like a hybrid solution between shared hosting and dedicated servers. However, a VPS will have its dedicated resources, just like in a dedicated server, however, in one physical server. There will be more than one VPS (this is where the virtualization comes into play).
Let's dive a bit deeper into the details clouding over VPS hosting. To understand this concept to the fullest, we need to have a clear idea regarding shared hosting and dedicated servers. A physical server is divided among multiple users in shared hosting, and the resources are shared amongst each other. The resources and traffic will be shared among the other users, and you will not have complete access to customize the server the way you want.
In a Virtual Private Server, you will not be sharing any of the resources you were given. You will have root access to your server so you can customize it the way you want it to.
The main difference between a VPS and a dedicated server is that a dedicated server resides on a physical server, whereas a VPS resides on a virtual space on a physical server. This means that there can be multiple virtual machines running independently on a single physical server.
A VPS can perform some of the functions of a dedicated server at just a fraction of the price, but there are limitations. As the name suggests, a VPS is one of many virtual machines running on a powerful server at the end of the day. On the other hand, a dedicated server is a full server (computer) rented out to one person.
Therefore, it's clear that dedicated servers are the superior ones compared to VPSs (when it comes to resource allocation). To make the difference clearer, visualize yourself living in an apartment in an apartment building and living in a house. According to this example, Living in an apartment is like having a VPS. You get your dedicated resources, but in the building, there are multiple apartments. 
Having a dedicated server, on the other hand, is like living in a house. You have full control over the whole building (house). VPS hosting undoubtedly has its benefits, but dedicated servers are a clear winner in resource management and overall performance.
VPS hosting is also very secure. Still, dedicated servers are again yet, on the whole, another level due to complete isolation. The best way to describe this situation is about having an apartment in an apartment building as owning a VPS while having a dedicated server is like owning a standalone house with very high walls (if you have proper security measures on your dedicated server).
Now apartments in a building have walls between them, thus providing decent privacy and security. However, it still cannot compare to the amount of privacy and security a standalone house would provide.
The amount of bandwidth in and out of your server is one consideration. Inbound bandwidth is usually less important than outbound bandwidth because unless your visitors upload a lot of data, inbound HTTP requests will be small compared to the documents and images that your site will return for each page request.
Shared hosting platforms are usually not set up for high volumes of traffic and processing since the server's power must be distributed between dozens, or sometimes hundreds or thousands of other users and websites. But, for average-sized and trafficked sites, such as hobby sites or "pamphlet" information-only domains, or even small blogs, shared hosting is perfectly acceptable.
Sites that require more intense server-side functions, like online stores or sites which generate documents such as invoices or quotes, or sites that convert audio or video on the fly, may need more resources allocated than would come with your average Shared hosting account.
Additionally, sites that have higher outbound bandwidth, like those that serve up audio or documents to users, will need additional bandwidth (and disk space) that Shared hosting may not provide, and a VPS would be better in those cases.
The plain number of visitors or page loads on your site may not completely describe your site's processing and bandwidth needs. If the site is not properly optimized for processing, the server will have to work harder for each page load. And, if you utilize a Content Delivery Network (CDN), your outbound bandwidth usage will be considerably lower since images and other static files will be served from other locations.
A shared hosting package is, of course, shared amongst multiple occupants. Therefore, if you have a "noisy neighbor" who is overusing CPU time or eating up memory, then there will be less available for the remaining websites, including yours, causing them to suffer in performance.
Modern Shared hosting providers will combat this by introducing resource limitations, such as maximum RAM usage, the maximum number of processes, and maximum CPU percentage.
These work to combat the "noisy neighbor" problem but could limit you from temporarily overusing resources to run, say, statistics, or compile your nightly order list. Temporarily breaking these shared resource limits is called "bursting", which is an option for some hosts.
To a much lesser extent, the noisy neighbor issue is also present on Virtual Private Servers that have multiple tenants per server node. Multiple virtual servers can be run on one physical server. Still, modern hypervisors (the software that runs the parent machine) are intelligent enough to silo VPSs very well. 
Even if one VPS is going hard and running out of memory, even to the point of having a kernel panic or halt state, the other VPSs on the parent machine will generally take no notice at all. But, several hosts also offer bursting of CPU and RAM for VPSs, which can still affect your private server.
There are "Virtual Dedicated" packages available at some hosts that provide all of the resources on one parent (dedicating it to your VPS) to avoid noisy neighbors and retain the hypervisor's scalability and management.
One of the major differences between VPS hosting and Shared hosting is the average price of each platform. Shared hosting could be had for anywhere between $2 and $30 a month from various vendors, while VPSs start somewhere around $30, with nearly no upper price boundary. These various price points come with varying resources, including support, Memory/CPU resources, disk space, and bandwidth.
Different hosting providers may provide different price points for seemingly identical resource availability, but make sure you discern these differences carefully. Find out what kind of scalability is available, any baked-in backup solutions for the platform, support response times, and what portions of the hosting platform are managed.
You should also ask to see what self-service documentation is present and whether you can preview the control panel and management interface for your hosting. Finally, see if extra costs are necessary for any of these add-ons that could affect your final monthly or yearly hosting costs.
We Offer
The Services You Receive

Automatic OS Installation
Automatic installation of operating systems on a server is one of ShopingServer key features. Due to this feature a customer can get a ready-to-go server right after the payment has been made.

Console Access
In our services, you have direct access to the server console

OS Support
CentOS 6, 7, 8; Debian 8, 9, 10; Ubuntu 14.04, 16.04, 18.04; Windows Server 2012, 2016, 2019.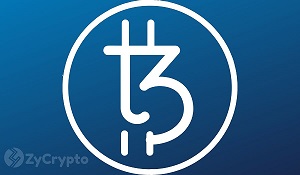 Pay With BTC
You can pay your invoices in renew VPS or new order VPS with BTC