Buying VPS Australia is suitable for download sites, websites, hosting, download servers, Windows servers, Linux servers, popular sites, social networks. One of the main reasons to buy VPS Australia is the specific IP of this location that users need this IP to use this virtual server. New generation DDR4 RAM is also another feature of powerful Ded9 servers. By ordering Ded9 virtual servers, you can safely enjoy the best quality servers in the world.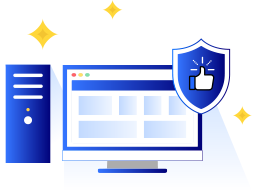 99.9% Uptime Guarantee
Share processes and data secure lona need to know basis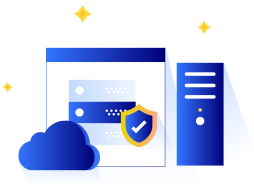 Safe and Secured
Our team assured your web site is always safe and secure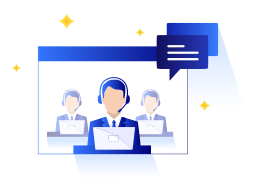 Our Dedicated Support
We finally found a host that truly understood the unique
A VPS or a Virtual Private Server is a service used in the hosting world to act as a standalone dedicated server. With the use of cloud technology and virtualization, the VPS comes into play. A VPS server has its dedicated resources, but the difference is that in one powerful physical server, there can be more than one VPS.
The physical server is divided into the required number of virtual private servers by virtualization, and the resources are dedicated accordingly. The following picture will make it easier to grasp the idea of the VPS.
As shown above, the resources are dedicated to that specific VPS, which means that you won't have to share the CPU, RAM, or any other data with anyone else. The performance will be guaranteed with a VPS rather than constantly worrying about using a shared hosting service.
The VPS comes with complete root access just like a dedicated server and also with better security. Suppose something happens to another VPS on the same system. In that case, it will not affect you since your VPS is completely isolated. Some key advantages need to be taken into consideration when using VPS hosting.
A remarkable decrease in price relative to a dedicated server while getting similar services.
A server with complete control and a private environment for you to work on are the cherries on top.
For a better understanding, let me show you the difference between VPS hosting and shared hosting services.
A shared hosting service is simply a server where you can host your website, but the server is shared among multiple users. While your data is stored in the server, the RAM, bandwidth, and other resources are shared among other users.
This has the potential of leading your website to perform poorly, which in turn limits you in answering your customers' requests. In shared hosting, you don't choose to use the software you need, but only what is provided by the hosting provider (However, there is a possibility to request the software from your hosting provider).
Moreover, there is a lack of security. If the server comes face-to-face with malicious activity, the whole server and its users are affected.
Despite all the negativity from shared hosting solutions, a VPS will solve all those drawbacks. It is secure, you have complete access to install whatever software you need, and above all, you will have your own set of resources.
A Virtual Private Server is a perfect hosting choice as it has a balance of performance, security, and price. You might come across the price for a VPS as it is quite private compared to a shared hosting solution. Still, the thing to consider is that if you are technically able to manage a VPS account.
If you are sufficiently capable of the technicalities that come with VPS hosting, then I recommend this as the best option to grow your business the way you want without any restrictions.
There are different ways to transfer files between virtual private servers and computers, or vice versa. Although the method we will show you today adds the computer as a visible drive to your VPS, the files are still sent through the internet. Thus the transfer speed will be affected by your connection. It will not be as fast as copying files between drives locally.
The method shown in this article has many advantages such as:
Files are available in only a few clicks
No configuration required
No need to install any applications
 Here's how it's done:
Run the Remote Desktop Connection on your PC.
Click on Show Options.
Open the Local Resources tab
Press the More button under the Local devices and resources category.
Now choose drives you want to share, click OK and connect to the VPS.
Now you have shared one of your PC's drives and have access to it from your VPS. This shared drive shows alongside the other VPS drives.
One of the beauties of using a VPS is that it is possible to manage your server without even a computer. All you need is an internet connection and a smartphone running Android. Here's how to do it:
Download Microsoft remote desktop application from Google Play
Open the application. You should see a first page such as below. Tap the "+" icon in the top right section.
Select desktop to make a desktop connection.
Enter the valid IP of your VPS in the "pc name" section. Also, if you want to save your login credentials in this application, go to the user account name and save the server credentials. If you leave it blank, credentials will be asked from you every time you want to log in. Tap Save to add the connection on the home page.
After you save the connection, it appears on the home page, and you can connect to the VPS by tapping on it.
After selecting the VPS, the application will start connecting to the VPS.
If you left the empty "user account" option in step-4, here you should enter your login credentials again.
The authentication page will be shown. Accept if you want to proceed to connect to your server.
And it's done; you are now connected to your VPS.
Remember when any place on the internet used to be accessible by anyone from anywhere with the appropriate device and web address?
Nowadays, government censorship and geoblocking restrict you from accessing the content you want. In addition, almost every week, we hear news about multiple internet privacy scandals all over the globe. If you wish to browse freely and securely, a VPN server comes in handy.
Initially, a VPN server was used for business purposes so that employees could access the company's internal data safely and securely (that's how a VPN got its name – Virtual Private Network). With the dire need to protect privacy on the internet, more and more individuals use VPN for personal uses.
Many VPN providers in the market offer VPN servers in different locations. They are useful when you just want to avoid geo-blocking and care about your data being transmitted securely.
However, suppose you share or access sensitive data or don't want anyone to know about your activities. In that case, you need to have a trusted VPN provider. Not all VPNs are built alike, and not all VPN providers can be trusted. Nevertheless, you can avoid this situation by setting up a VPN server on your VPS.
We Offer
The Services You Receive

Automatic OS Installation
Automatic installation of operating systems on a server is one of ShopingServer key features. Due to this feature a customer can get a ready-to-go server right after the payment has been made.

Console Access
In our services, you have direct access to the server console

OS Support
CentOS 6, 7, 8; Debian 8, 9, 10; Ubuntu 14.04, 16.04, 18.04; Windows Server 2012, 2016, 2019.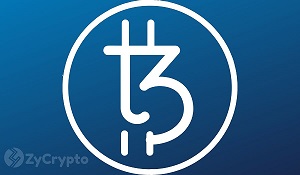 Pay With BTC
You can pay your invoices in renew VPS or new order VPS with BTC