Finland virtual server and VPS Finland with powerful data centers and equipped with the latest technology in the world, high speed and excellent network stability.
Finland Virtual Server can be a good host for your site or connect to financial sites that do not have access to the IP of some countries.
 This virtual server is also a good choice for traders and digital currency activists, as a stable IP and network stability, as well as the release of sanctions, make it an ideal choice. Finland's virtual cloud server has up-to-date hardware and dedicated resources, and with NVMe quality hard drives and Intel day-to-day processors, it provides unparalleled quality hardware for your hosting. The quality of Finnish virtual servers is equal to that of German virtual servers, and they are the same in terms of hardware and network quality. See the section below to see the price and purchase of the Finnish virtual server.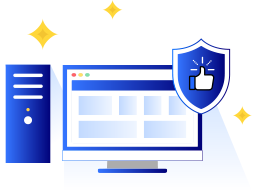 99.9% Uptime Guarantee
Share processes and data secure lona need to know basis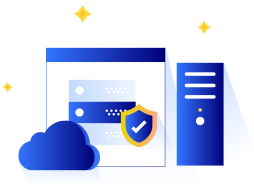 Safe and Secured
Our team assured your web site is always safe and secure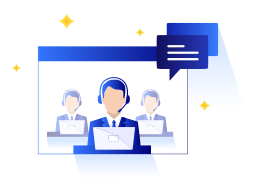 Our Dedicated Support
We finally found a host that truly understood the unique
VPS is short for a Virtual Private Server. VPS hosting is one of the most popular hosting services you can choose for your website. It uses virtualization technology to provide you with dedicated (private) resources on a server with multiple users.
It's a more secure and stable solution than shared hosting where you don't get a dedicated server space. However, it's smaller-scale and cheaper than renting an entire server.
VPS hosting is usually chosen by website owners who have medium-level traffic that exceeds the limits of shared hosting plans but still don't need the resources of a dedicated server.
How does VPS hosting work?
A server is a computer on which your web host stores the files and databases needed for your website. Whenever an online visitor wants to access your website, their browser sends a request to your server and it transfers the necessary files through the internet. VPS hosting provides you with a virtual server that simulates a physical server, however, in reality, the machine is shared among several users.
Using virtualization technology, your hosting provider installs a virtual layer on top of the operating system (OS) of the server. This layer divides the server into partitions and allows each user to install their own OS and software.
Therefore, a virtual private server (VPS) is both virtual and private because you have complete control. It is separated from other server users on the OS level. In fact, VPS technology is similar to creating partitions on your own computer when you want to run more than one OS (e.g. Windows and Linux) without a reboot.
Running a VPS lets you set up your website within a secure container with guaranteed resources (memory, disk space, CPU cores, etc.) you don't have to share with other users. With VPS hosting, you have the same root-level access as if you had a dedicated server, but at a much lower cost.
Different types of web hosting allow you to perform different levels of customization on your server. They vary in pricing, performance (e.g. page load time), and the availability of the service (e.g. uptime) as well. Below, you can read about how VPS hosting compares to other hosting solutions.
Shared Hosting
Shared hosting is the solution for website owners with lower traffic sites. It is the starting point of most small businesses and bloggers. With shared hosting, you split the same physical server with a number of other clients of the hosting company. You don't get dedicated resources allocated to you, as your site runs on the same operating system as everyone else's.
Therefore, the memory and computing power your site can use is affected by the needs of other service users. For instance, if there's a sudden traffic spike on a website hosted on the same server your page load time may increase. You can't choose your operating system and other server software either, as all users use the same configuration. All in all, it's your hosting provider who takes care of every aspect of your shared hosting environment.
You can think of shared hosting as a rental where you share the same apartment with a number of roommates. VPS hosting is still a kind of flatshare, however, everyone has their own room where they can customize the space according to their needs. For instance, they get to choose the painting, furniture, decoration, etc.
Cloud Hosting
With cloud hosting, you don't use a single server but rather a cluster that runs in the cloud. Each server in the cluster stores an up-to-date copy of your website. When one of the servers is too busy, the cluster automatically redirects the traffic to a server that is less busy. As a result, cloud hosting comes with no downtime, as there's always a server in the cluster that can serve the requests of your website visitors.
Cloud hosting and VPS hosting are not exclusive to each other. Instead, many hosting companies offer VPS hosting on a cloud infrastructure. This is also the solution we have chosen at Hostinger, as we found that combining VPS and cloud technologies leads to the highest possible performance and reliability in the virtual server environment.
WordPress Hosting
WordPress hosting is a service specifically offered to WordPress site owners. It comes with several WordPress-related features that you can only use if you have a WordPress site, such as one-click installation, pre-installed plugins, or a WP command-line interface. Servers are configured for the needs of WordPress. Therefore, hosting providers offer WordPress hosting as a part of their shared hosting service.
Although it's also possible to set up a WordPress site on a virtual private server, you can't get access to the custom-built servers that have been configured with WordPress in mind. However, if you still choose VPS for your WordPress site you are able to set up and configure your hosting environment according to your business needs.
Dedicated Hosting
With dedicated hosting, you rent an entire physical server for your business. If you have a high-traffic website, dedicated hosting can be the best solution for you, as dedicated servers are fast, flexible, and fully customizable. However, the service definitely comes with a price tag as well, so they are not worth for everyone, especially if you have a small or medium website.
While VPS hosting allows you to choose and configure your operating system and server applications, dedicated hosting goes one step further. It doesn't only let you configure the software but also the hardware, as the entire server is yours and no one has any say in the setup. You can also run a dedicated server on-site (for instance, in your office), however you lose the support of a professional hosting team in that case.
A VPS can perform some of the functions of a dedicated server at just a fraction of the price, but there are limitations. As the name suggests, a VPS is one of many virtual machines running on a powerful server at the end of the day. On the other hand, a dedicated server is a full server (computer) rented out to one person.
Therefore, it's clear that dedicated servers are the superior ones compared to VPSs (when it comes to resource allocation). To make the difference clearer, visualize yourself living in an apartment in an apartment building and living in a house. According to this example, Living in an apartment is like having a VPS. You get your dedicated resources, but in the building, there are multiple apartments. 
Having a dedicated server, on the other hand, is like living in a house. You have full control over the whole building (house). VPS hosting undoubtedly has its benefits, but dedicated servers are a clear winner in resource management and overall performance.
VPS hosting is also very secure. Still, dedicated servers are again yet, on the whole, another level due to complete isolation. The best way to describe this situation is about having an apartment in an apartment building as owning a VPS while having a dedicated server is like owning a standalone house with very high walls (if you have proper security measures on your dedicated server).
Now apartments in a building have walls between them, thus providing decent privacy and security. However, it still cannot compare to the amount of privacy and security a standalone house would provide.
So far, we have focused on hosting a website as the main function of a virtual private server.
There are many other uses a VPS can provide beyond the standard hosting plan. Here are some of the most common VPS use cases:
Hosting a Personal Server
Although you do not have access to the same computational power as a dedicated server, a VPS is a server and can perform many similar tasks. Certain VPS servers can even run small VOIP servers, but the setup requires a good level of expertise.
Additional Storage
There is a valid concern about cloud services being unsafe to use, with many cases of data leaks and security breaches by many major tech companies. These cloud services can also be quite expensive.
Keeping your most important files in a VPS configured with proper security measures could be a safe and cost-effective method for getting rid of those pesky external hard drives for backups. You could even set up a private sync service on your VPS.
Testing Environment
A VPS is an excellent environment for the more tech-interested environment to test new software, operating system setups, and even new hardware before deploying to actual use.
We Offer
The Services You Receive

Automatic OS Installation
Automatic installation of operating systems on a server is one of ShopingServer key features. Due to this feature a customer can get a ready-to-go server right after the payment has been made.

Console Access
In our services, you have direct access to the server console

OS Support
CentOS 6, 7, 8; Debian 8, 9, 10; Ubuntu 14.04, 16.04, 18.04; Windows Server 2012, 2016, 2019.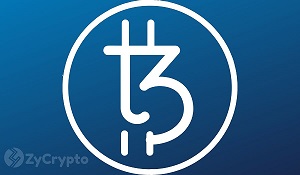 Pay With BTC
You can pay your invoices in renew VPS or new order VPS with BTC