What is the Difference between Linux VPS Hosting or Windows VPS hosting?
As we have explained in previous articles, a VPS is a part of a powerful dedicated server whose features such as security, stability, control, and performance in virtual servers have made it superior and popular.
In Themining the differences between different virtuland  servers, the choice of virtual server or hosting should be made according to your needs and useisIf cost is not an esseessentialsue for you, a Linux virtual server will be a more reliable and flexible choice.
In the virtual server, you can run the operating system you want and need and access the operating system directly; according to your needs, you have the right to choose between Windows and Linux operating systems.
Considering that you are reading this article, You probably have basic information about the virtual server and its features, and now you are at the stage of choosing the best operating system you need, which will be an essential and influential decision;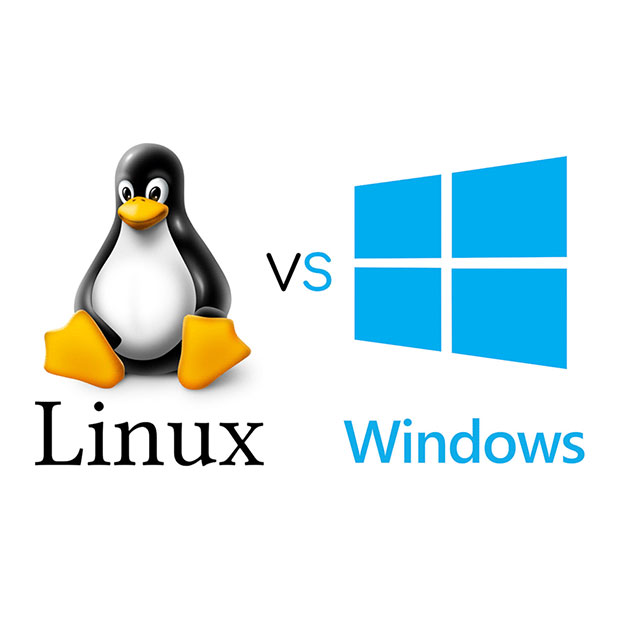 Table of Contents
The difference between a Linux virtual server and a Windows virtual server
Windows virtual server applications
Linux virtual server applications
The difference between Linux virtual server and hosting
Conclusion
The difference between a Linux VPS and a Windows VPS
Both operating systems have advantages and disadvantages in different ways. Linux is an open-source operating system and is available for free, and Microsoft also runs Windows and has some positive points;
Next, let's examine some different parameters in Windows and Linux operating systems:
Performance
In the modern digital world, every internet user visits websites that load faster and have a safe and fast website experience, So choose a virtual operating system that gives you the best performance based on your specific needs:
Linux: The Linux operating system is designed for use with secure remote login (SSH), and all management of the virtual server is done using the command line. Compared to Windows VPS, Linux requires fewer resources, even if the website load is heavy, you don't need to request regular reboots.
Windows: One of the significant problems we see with Windows VPS is that Windows needs to be restarted after every minor update, driver, or software because it uses a graphical user interface (GUI). If not optimized properly, it can require more resources.
Access to the server
To have better control over your website and its various parts, it is necessary to provide you with sufficient access to the server:
Linux: File Transfer Protocol (FTP) can be used on both Linux and Windows virtual servers, but if you're looking for services like SSH or telnet, it's only possible with Linux. With most Linux-based VPS services, you will have full access to the server.
Windows: As we said, FTP access is available, but you will not have SSH access;
But remote desktop access is also an advantage that Windows has over Linux; you can directly access your VPS server from anywhere through its interface. This makes server management more straightforward and more accessible than Linux.
Control panel
The control panel allows you to customize and manage various settings and features of your website. Some famous control panels are cPanel, DirectAdmin, Plesk, Parallels, etc. Windows and Linux VPS servers use different control panels:
Linux: Most Linux-based virtual server hostings come with cPanel or Web Host Manager (WHM).
Windows: In Windows VPS, you can use Plesk, which is considered quite a user-ffriendly.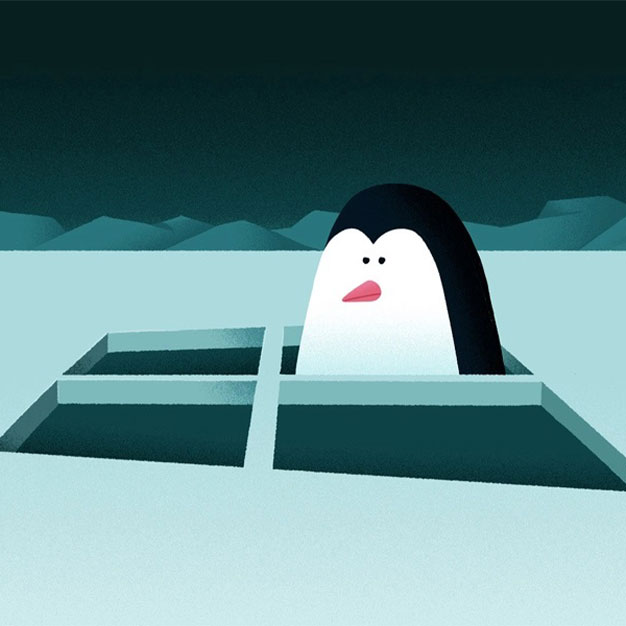 Ease of use
Generally, it depends on your technical knowledge; However, Windows virtual server hosting seems much more user-friendly:
Linux: Although most website owners with technical solid knowledge argue thait easierasier to use because it offers cPanel management tools, it does not idea newbiesfor newbies.
Windows: Since Windows VPS uses a graphical user interface (GUI), newbies will find it easier than Linux operating systems.
Scalability
The scalabiliallows youthe freedom to manage workloads without switching to a premium plaeasily can easily handle sudden workloads without performance degradation:
Linux: With most Linux servers, you get 100% guaranteed additionIn addition, if you have applications that run on PERL, Python, or a similar platform, you will find the best Linux VPS option.
Windows: Although not all Windows servers come with a 100% uptime guarantee, if you work on ASP.net, PHP, etc., Windows should be a good choice for you. If your business relies heavily on Microsoft software, a Windows VPS can be a great built in hosting; Websites built with the ASP.NET framework require a Windows VPS for optimal performance.
Security
In the past few years, we have seen numerous cyber attacks. Today, DDoS attacks, data breaches, malware, and file deletion are some of the common threats to a website. Therefore, it is necessary to choose the type of hosting that offers you better protection against such threats:
Linux: Linux is a Unix-based operating system that provides better security against viruses, environments, spyware, malware, etc., because editing privileges are restricted to administrators only.
Windows: On the other hand, Windows requires you to install a lot of security software to fight against SQL and script attacks, but if you have the correct settings, the Windows server is also considered safe. In Windows, users are allowed to hide a file from the administrator's view;
In general, Linux is more secure than Windows.
Technical support: You may encounter technical problems while running a website. Make sure you have access to the support team to deal with such issues:
Linux: With Linux, you get the support of the open-source community. This means you have to rely on third-party resources for help.
Windows: Windows-based virtual server hosting is supported by the Microsoft team. In addition, Windows Virtual Server offers .net technologies such as VB.NET, ASP.NET, etc.
Windows VPS applications
Email servers
Web hosting
Backup
Application testing
Create a VPN
Making an online server for games
Download large files
Linux virtual server applications
Create a game server
Earn money with digital currency
Ability to use VoIP
Backup
Web hosting
Checking codes in programming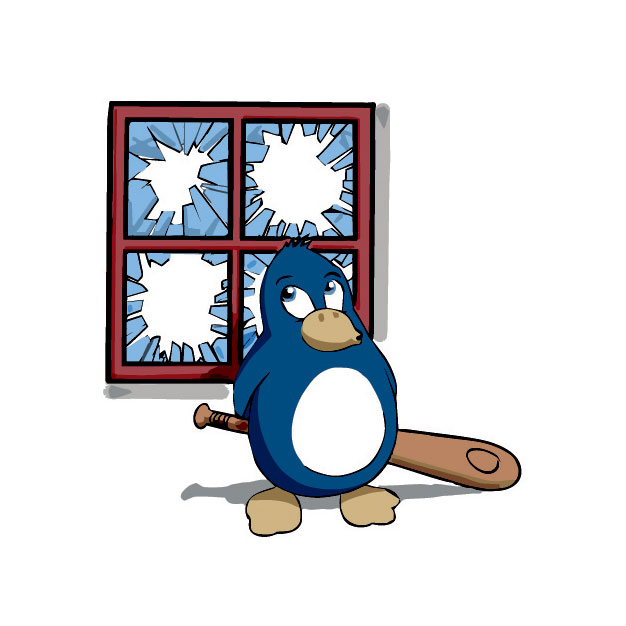 Note: It should be noted that Ded9 can provide you with high-quality virtual servers with access to NVMe SSD storage space, various locations and also equipped with Raid version 10 system. To prepare the desired server, you can also refer to the page of buying a Linux virtual server and buying a Windows virtual server and activate your chosen service.
The Difference between Linux virtual server and hosting
By providing shared hosting, you rent a space on a server that is used in a shared manner in the server's resources. This type of service is suitable for sites that do not have extensive activity. In the following, we will briefly comprehensively point out the differences between Linux server and hosting: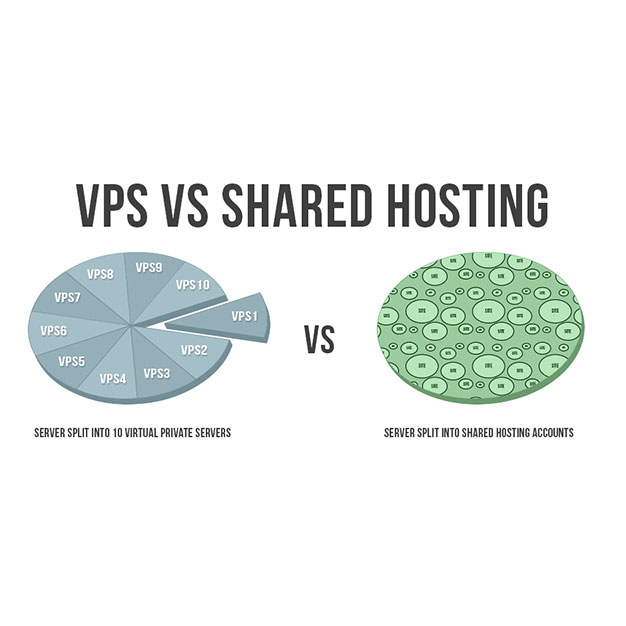 In terms of cost, virtual server hosting is more expensive than shared hosting.
In terms of control, the Linux virtual server is more flexible due to full access to the server and direct management. With access to Root or Administrator, there is the ability to change the configuration and install desired programs, which is not possible in any way in shared hosting.
In terms of security, the Linux virtual server is less risky, and because of the separation of resources, it is safer and more reliable. You can also change the security settings in a customized way. Since shared hosting has limited resources and is used jointly, if a problem occurs on another site, it can also affect your site, and your information may be at risk.
In terms of flexibility, it is possible to upgrade to a Linux virtual server, and if you need more resources, you can increase it, but in shared hosting, resources are limited.
In terms of ease of use, a Linux virtual server requires technical knowledge and coding to manage and use the server, and it also does not have automatic support. the task of supporting information is your responsibility, but on the other hand, setting up a site on a shared host is easier. And people can efficiently work with it, and there is no need to maintain adjust, or update server software. It is also necessary to mention that the site loading speed on a Linux virtual server is faster than shared hosting.
Conclusion
In the case of virtual server operating systems, the choice of operating system to host your virtual server affects management, workflow, and associated costs. Each operating system has its advantages and disadvantages that depend on how you need a virtual server. When looking to choose the best server operating system, choose wisely between Windows and Linux, if your applications run on PERL, Python or Ruby, Linux virtual server should be given priority.
If your developers work on ASP.net or PHP, Windows is the best solution; Windows virtual server is suitable for users who need independence and control over the server; between Windows and Linux, it all depends on preference as both are potent platforms and depending on individual needs, preferred software environment, and available budget.