How To Become A Programmer? Who Can Become A Programmer?
A Famous Saying Goes: "Adventure Begins The Moment You Decide To Step Out Of Your Comfort Zone." 
Suppose you look at the articles published on Persian websites. In that case, you will notice that most of them mention that programmers are well paid and have relatively better financial lives than their IT industry counterparts.
If you've been doing a specific job in the IT field for a few years and you'd like to try something new and exciting, but you don't know an interesting path in this field, my advice is programming; Because it provides you with many job opportunities and allows you to be in contact with different industries and get to know other challenges and problems closely and provide a solution for them.
If you are a user who has an idea to create an application or a computer game for mobile platforms like Android, I must say that programming is the right career for you. In addition, programming gives you a significant advantage and allows you to contract with companies as freelancers and work on projects in your spare time. Also, learning programming is relatively more straightforward than other skills required in the IT industry, such as security and networking.
As I mentioned, programmers have the choice of working for themselves or as a freelancer, coding at any hour of the day and anywhere. For example, you can go outside the city and code while enjoying the unspoiled nature.
The only equipment you need is a laptop and, if necessary, an internet connection.
Almost all industries and organizations need web developers and programmers. It is good to know that if you have an innate talent in this field, you will find your place in the shortest time, and you will even get the chance to write programs and services in specialized areas such as artificial intelligence that will earn you a lot of profit. But how should we become a programmer?
Perhaps a better question is, who can become a programmer? A programmer is a person who writes code that tells computers or other devices what to do. Becoming a programmer has no clear rules; Hence, learning to program with a lot of practice and constant passion will help you succeed in this path. As a result, we must say that every person has the chance to learn to program.
To become a programmer, you must first determine why you want to learn this skill and ask yourself how determined you are. Would you like to learn or mention it as a skill on your resume? Would you like to look at it as a career, or are you just looking to retain it for a (university) project?
The next thing you should pay attention to is that it is better to specify the industry you will enter so that companies know your expertise.
 You can become a web developer, enterprise application developer, data scientist, or mobile app developer. Each role requires a unique set of skills.
A software developer is a person who turns the ideas presented by the software architect into a real and workable examples.
Web developers are divided into front-end and back-end groups. Front-end developers focus on the visual aspects of websites. Back-end developers deal with complex coding and ensure site administrators that the website or web-based applications run smoothly.
A data scientist is fluent in a programming language like Python and loves to research and analyze data.
A mobile application developer is a person who allows you to use the functionality of your phone in the best way.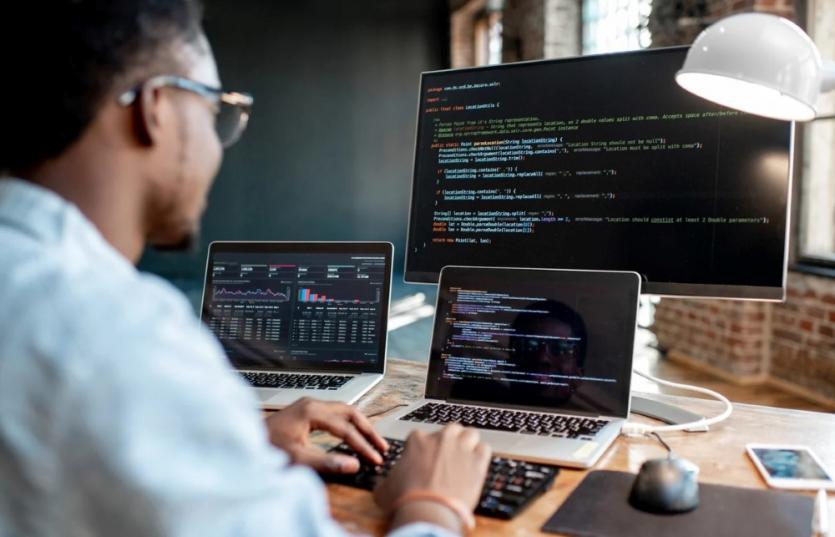 Once you have chosen your area of ​​expertise, the next step is to select the appropriate programming language. 
My advice is to go for learning up-and-coming programming languages that provide good functionality and simple syntax. In the next step, think about improving your programming skills through continuous coding.
Be careful, you will never become a programmer just by reading tens or hundreds of books, and you have to code practically. Better at coding Work on small projects to learn basic skills.
Next, create a resume for yourself. To gain more experience, you can always work on small freelance projects that aren't too complicated but allow you to improve your resume.
Another essential point that you should pay attention to is that employers expect a programmer to code and debug to make the software work optimally. 
A programmer is generally responsible for identifying bugs and updating code, identifying and fixing application performance problems, editing source code, deploying powerful enterprise software, and providing technical support.
Finally, as a personal experience, I would like to point out that a programmer can start as a systems analyst and later move up the ladder to become a software/website developer, data analyst, etc. Don't forget that programming is a lucrative career if you don't stop learning and studying.