Best Remote Desktop Software 2023
Using remote desktop software is a powerful feature that allows users to connect to and access other devices easily. This unique technology is particularly important, especially in today's world, where time and space limitations are gradually decreasing. Although the market today is full of such different software, finding the best remote desktop software compatible with each user's needs and desires can be challenging. This article will review the best remote desktop software that is perfect and optimized for remote connection. Stay with us to make the best choice by providing comprehensive information and comparing features and benefit from the features of this popular technology.
TeamViewer, Splashtop, Zoho Assist, and Remote Desktop Protocol software are among the best remote desktop software for remote connection that provides security, efficiency, etc., for users.
Table of Contents
What is remote desktop software, and what is its use?
AnyDesk
TeamViewer
Splashtop
Chrome Remote Desktop
UltraVNC
TightVNC
GoToMyPC
Remote Desktop Manager
Microsoft Remote Desktop
Zoho Assist
What is Remote Desktop Software, and what is its use?
Remote desktop software is a tool that allows users to control and manage other devices remotely. This software allows users to access and connect to different devices (such as computers, laptops, or smartphones) through the Internet or internal network.
Remote desktop software is helpful in several ways:
Remote management
This software allows network or support administrators to remotely access users' devices and computers in an organization and fix software or hardware problems without being physically present on site.
Provide technical support
Users can use this software to get technical support from support teams. With a remote connection, technical teams can diagnose and fix the problem directly on the user's device.
Share files and information.
This software lets users connect to other devices and share files, documents, and information.
Access information from anywhere
This software allows users to access their devices from anywhere in the world and manage their information.
In short, Remote Desktop software is a powerful tool that enables remote connection to other devices and solves many management, technical support, and information-sharing needs.
In the following, we introduce you to the best remote desktop software for remote connection:
AnyDesk
AnyDesk software is a practical and multi-platform tool for Windows, Linux, Mac, Android, and IOS operating systems. This software allows connecting devices through an internet connection and enables users to share their device's screen with others.
This software transfers images and controls programs and files between devices with high speed and good image quality.
Also, the accessible version of AnyDesk allows connection to only two devices, but if the user needs to connect to more than two devices, he will need to purchase the paid version. The paid version of AnyDesk offers more features and better security, allowing users to connect to more devices, share information, and work through them.
Overall, AnyDesk is a valuable and effective tool for remote connection and screen sharing between devices, with extensive features and support for various operating systems. Still, you need the paid version to enjoy its full features.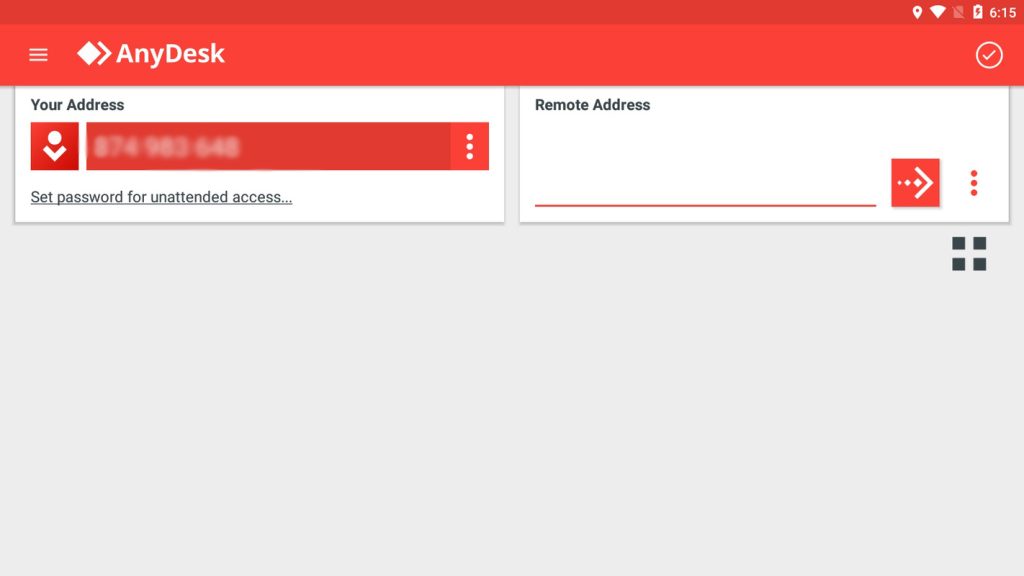 TeamViewer
TeamViewer is a remote desktop software that allows users to control and manage other devices remotely. Using TeamViewer, users can connect to other devices through the Internet and hold the screen, keyboard, and mouse.
This software is used for remote management, providing technical support, sharing files and information, and accessing data from anywhere. Using TeamViewer, users can quickly and securely communicate and control their work from another location, even if there is a long distance between the devices. With many features and an easy user interface, this software is known as an effective and efficient tool for remote desktops.
One of the main advantages of TeamViewer is that it does not require changes in the network router or firewall settings to communicate with another computer, which is especially important for ordinary and non-specialist users.
Using TeamViewer, it is possible to make voice calls and chat with others, and it is also possible to transfer files between two computers. The most significant advantage of this software is that users can easily connect to environments other than Windows, such as Linux, Mac, iPhone, and iPad. Rebooting the computer and entering Safe Mode through TeamViewer is also possible.
Although installing the full version of TeamViewer on a computer is impossible, you can install its portable version and use it easily. This feature is handy for users who do not need to install the program or do not have permission to install the program.
Finally, I should mention that TeamViewer allows you to print files from your computer to another, which is very useful and efficient for users needing to print remotely. Considering all these features and possibilities, we can finally say that TeamViewer is one of the best tools for managing and controlling devices remotely.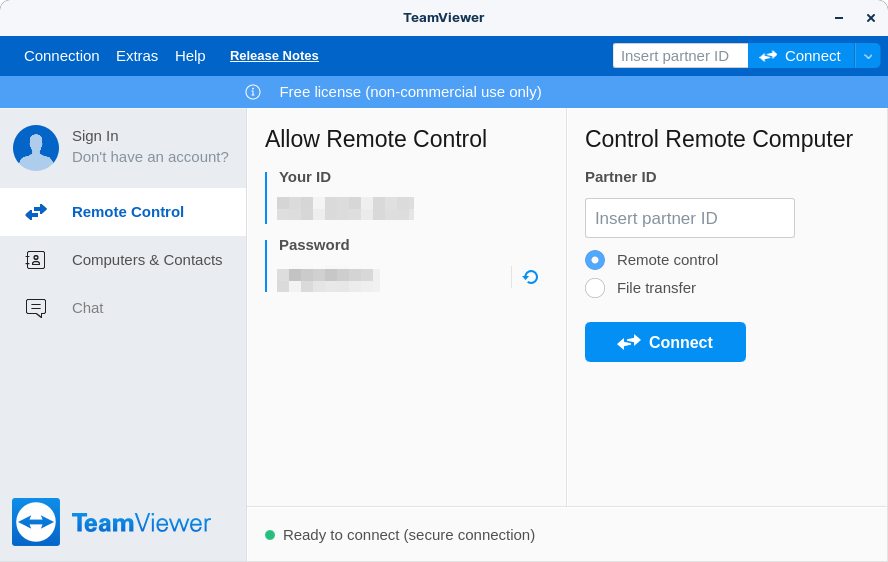 Splashtop
Splashtop is a remote desktop software that allows users to remotely access programs, media files, and games on their computers. This software is introduced as an effective solution for managing computers in the local network.
Among the advantages of Splashtop, the following can be mentioned:
The possibility of connecting to Windows and macOS operating systems allows the use of all types of computers.
Support for connection from various devices, including Amazon Kindle Fire and Windows Phone, allows access through multiple instruments.
High-quality audio and video streaming during remote control improves the user experience.
Using strong encryption and high security for logging in, which takes care of protecting users' information.
The commercial version of Splashtop has additional features such as file transfer, remote printing, chat, and multi-user computer access, significantly improving the user experience.
In terms of weaknesses, the following points should be mentioned:
The lack of a free option to access remote computers over the Internet can limit some users.
Lack of support for the Linux operating system is considered a problem for some people who use this operating system.
In general, Splashtop is a suitable option for remote computer management and control with its practical features and high security. However, it is necessary to pay attention to each user's limitations and specific needs and choose the best option for them.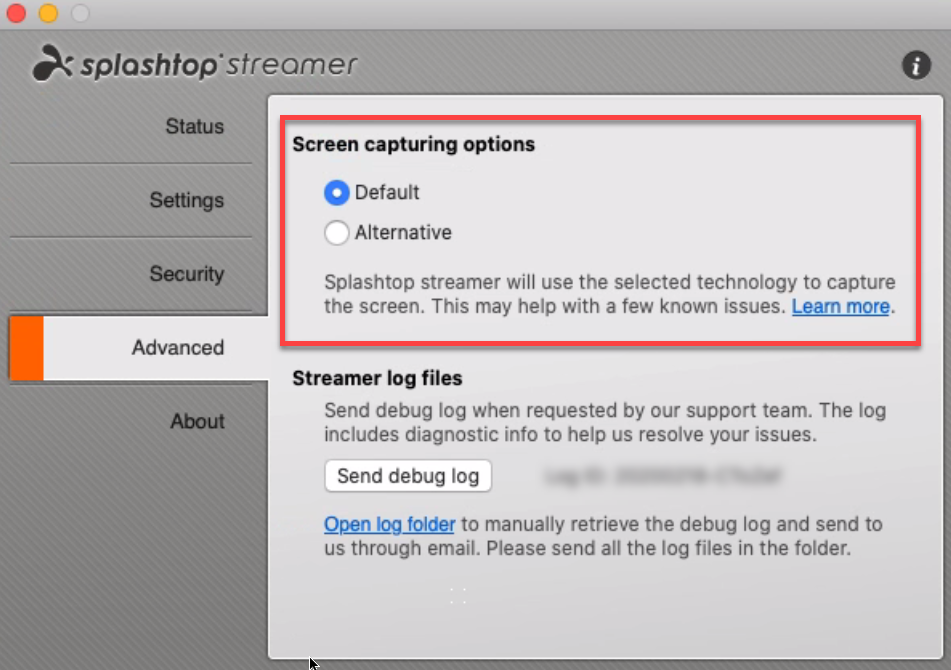 Chrome Remote Desktop
Chrome Remote Desktop is an extension for the Google Chrome browser that allows users to remotely control their Mac, Linux, and Windows computers through Android devices. Installing the Chrome Remote Desktop extension in your browser on your PC allows you full remote access to your computer from any Android device.
Chrome Remote Desktop is a good choice for fans of Google products looking for a simple and effective way to control their computer remotely. Unlike many other remote control solutions, this extension is free for commercial use, so if you're planning to set up remote control in your organization, Chrome Remote Desktop is a good choice.
The strengths of this plugin include the ability to connect to Windows, macOS, and Linux operating systems through Android devices, the ability to share an identity barcode to access other friends, set up screen sharing and remote assistance, audio streams, and support for the Copy-Paste function. For Windows, it encrypts data using Chrome SSL features and is accessible for personal and commercial use.
The weaknesses of this plugin include the inability to transfer files for any platform. This can be a drawback for some users, but overall, Chrome Remote Desktop is an efficient and valuable tool for remote control of computers with the features it offers.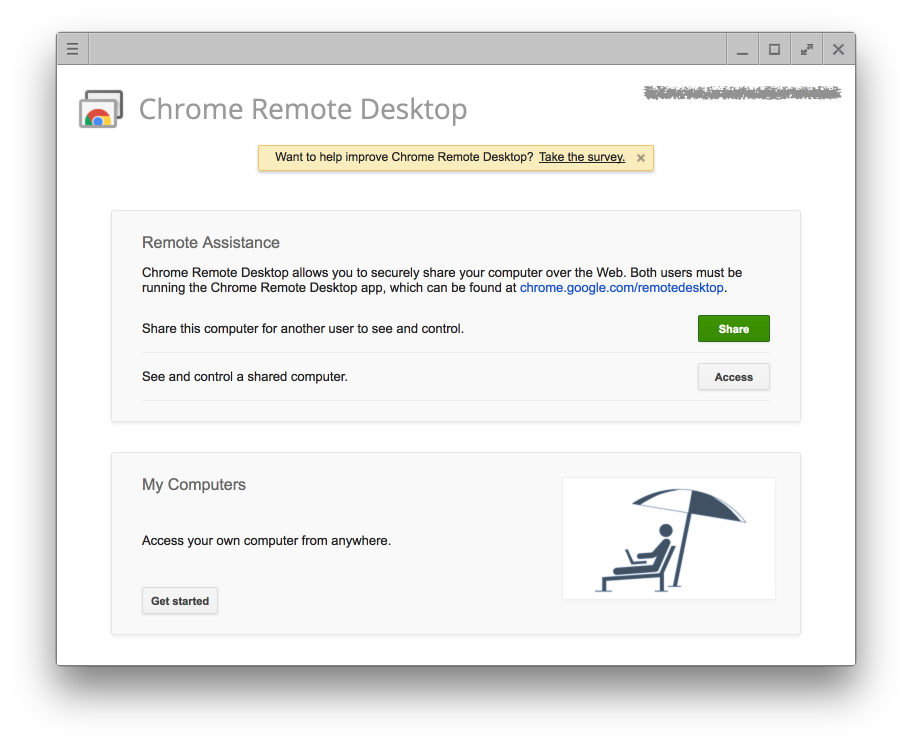 UltraVNC
UltraVNC Remote Desktop software is an efficient tool for remote control of devices such as computers, laptops, and phones. This software has its strengths and weaknesses, which are mentioned below:
Strengths:
Connect from a browser: UltraVNC allows users to connect to the target device through a web browser on a computer, laptop, or phone, which is very useful in flexibility.
Weak points:
Changing router settings: Some router settings must be changed to use UltraVNC, which may affect some users.
Inability to print remotely: UltraVNC does not support remote printing, which can sometimes create limitations for users.
Inability to turn on or turn off the device remotely: This software does not provide the possibility to turn on or turn off the computer remotely, which does not meet the requirements in some cases.
By installing this program, you can install the Server and Viewer version or both and apply the settings so that UltraVNC is always running and you have no problem connecting to the desired device.
After installing UltraVNC on the host computer, through devices connected to the Internet, users can connect to the host computer through Viewer or web browser by entering the IP address. Also, users can install this program from their download source. This possibility is very suitable and efficient for controlling devices remotely.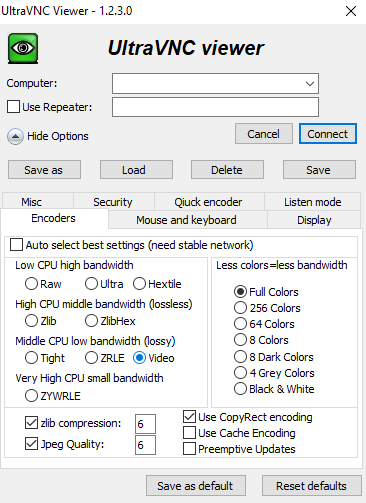 TightVNC
TightVNC is a remote desktop software that allows users to control devices remotely. This software uses VNC (Virtual Network Computing) protocol and can be used on various operating systems, including Windows, Linux, and macOS.
Advantages:
Free: TightVNC is open-source software freely available to users, which is great for public use and developers.
Support for different platforms: This software can be installed and run on other operating systems, enabling remote control of other devices.
Acceptable speed: Since TightVNC uses the effective VNC protocol, device image transmission and remote control is done at a reasonable rate.
Disadvantages:
Image quality: Due to image compression, image quality may decrease in some cases, which may be a problem for users who need an accurate display of images.
Security: Compared to other remote desktop software, security issues in TightVNC may be less due to more robust encryption.
Limited feature support: TightVNC may not support newer versions of some Remote Desktop features, which may limit advanced applications.
Overall, TightVNC is an efficient and free remote desktop software that can be used on various operating systems, but your needs and goals in using this software can determine your choice.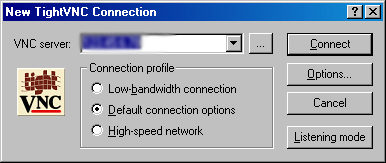 GoToMyPC
GoToMyPC is a remote desktop software provided by LogMeIn. This tool allows users to control computers and other devices over the Internet remotely. With GoToMyPC, users can easily connect to their desktops or laptops from anywhere in the world with internet access.
By installing this software on a personal computer, users can manage their programs and files remotely, such as copying, moving, deleting, and executing files. They can also view the screen of their desired device on the main computer and achieve the desired actions.
With high security and encrypted connection, GoToMyPC allows users to access their devices safely and securely. This tool is handy for users who need to remotely access their personal computers or work environment and manage their activities.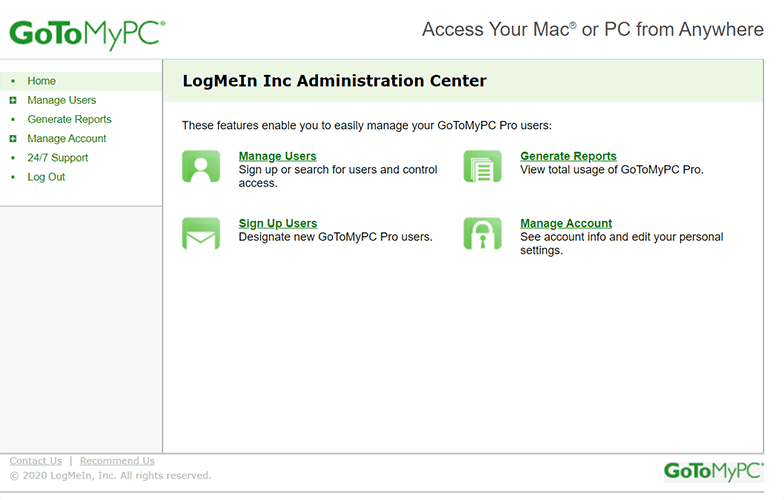 Remote Desktop Manager
Remote Desktop Manager (RDM) is a remote desktop management tool that allows users to control and manage remote connections to devices. This software was developed by Devolutions and is known as one of the most popular remote communication management tools in the market.
Advantages:
Multiple Integration: Remote Desktop Manager allows integration of connections to various devices. This means users can access multiple devices simultaneously through a centralized user interface.
Security: Remote Desktop Manager allows storing connection information and passwords using strong encryption, ensuring secure device access.
Multiple protocols supported: RDM supports many remote desktop protocols such as RDP, VNC, SSH, Telnet, etc.
Disadvantages:
Complex configuration: Due to the extensive features and multiple integrations, the design of the software can be a bit complicated, and it may take a long time for novice users to fully familiarize themselves with all the features.
Advanced features for casual users: Some of the advanced features of Remote Desktop Manager may be redundant and unusable for casual users who need simple connections.
Cost: The complete and advanced version of Remote Desktop Manager comes on a subscription basis, which can be expensive. Some features are available for free, but some features require a subscription.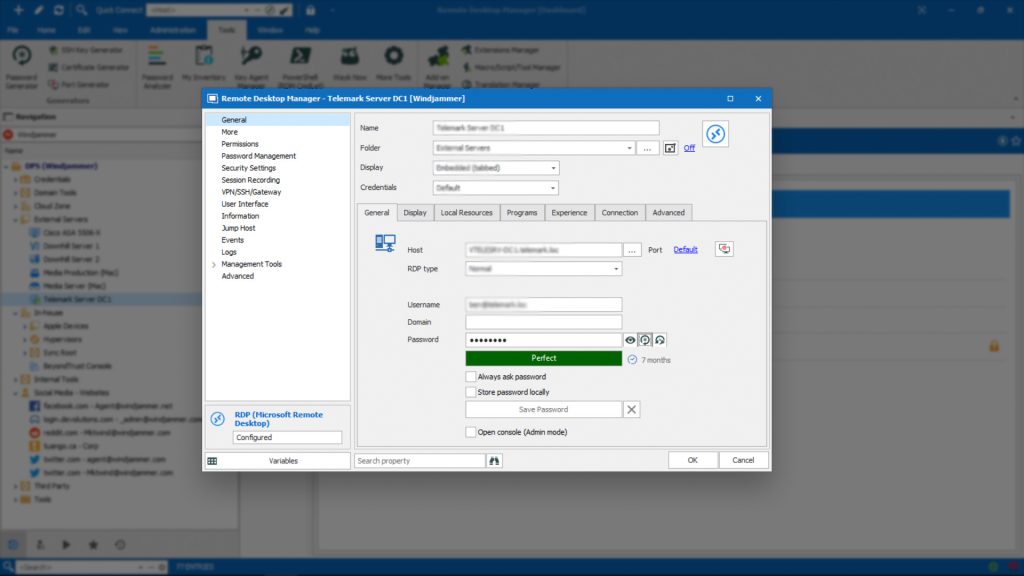 Microsoft Remote Desktop
Microsoft Remote Desktop is a powerful remote desktop tool from Microsoft company, which is developed for remote access to computers and devices with the Windows operating system. This software completely controls remote devices through the Internet or internal network.
Advantages:
Compatibility with Windows: Microsoft developed This software, which is well-compatible with the Windows operating system. This assures users that it will run smoothly on Windows devices.
Simplicity and Convenience: Microsoft Remote Desktop comes with a simple user interface and user-friendly environment that does not require deep technical experience for users to use. Connecting to a remote device is easy.
Security: Microsoft Remote Desktop software has advanced security features and provides high protection for remote communication using encryption protocols.
Disadvantages:
Operating system limitations: Microsoft Remote Desktop can only be used on Windows and not on other operating systems (such as macOS and Linux), which can create rules for non-Windows users.
Need for network settings: To use Microsoft Remote Desktop, you need proper network settings on devices and routers. Some users may have problems with these settings.
Limitations of the versions: Some features and functions may be limited in the free versions, and you need to purchase the paid versions to use all the features.
Meanwhile, Remote Desktop Protocol (RDP) is a protocol for remote desktop control created by Microsoft. This protocol allows users to remotely access Windows operating systems and manage a computer or server.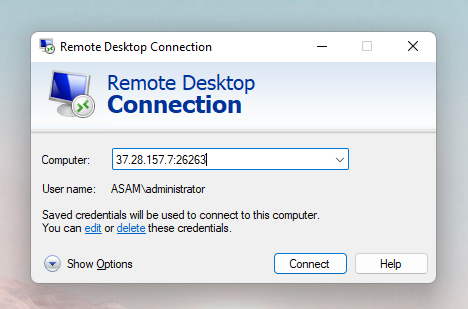 Zoho Assist
Zoho Assist is a remote support program with extensive features suitable for Mac, Windows, Android, and iOS operating systems. The program offers two types of plans: remote support and unattended access. Both methods have a 15-day free trial period that allows users to test and familiarize themselves with its features.
Cloud-based remote support features in Zoho Assist enable online support sessions to enhance customer service. Users can easily access their customers' devices remotely without monitoring and troubleshooting their problems by sending an email invitation. The app provides simultaneous audio and video chat and uses robust encryption methods to secure sessions, so file transfers are secure.
The benefits of using Zoho Assist include the ability to transfer files securely and conduct surveys efficiently. However, some issues with updates and lack of integration with social media can be disadvantages of this app. Also, some users may experience connectivity issues.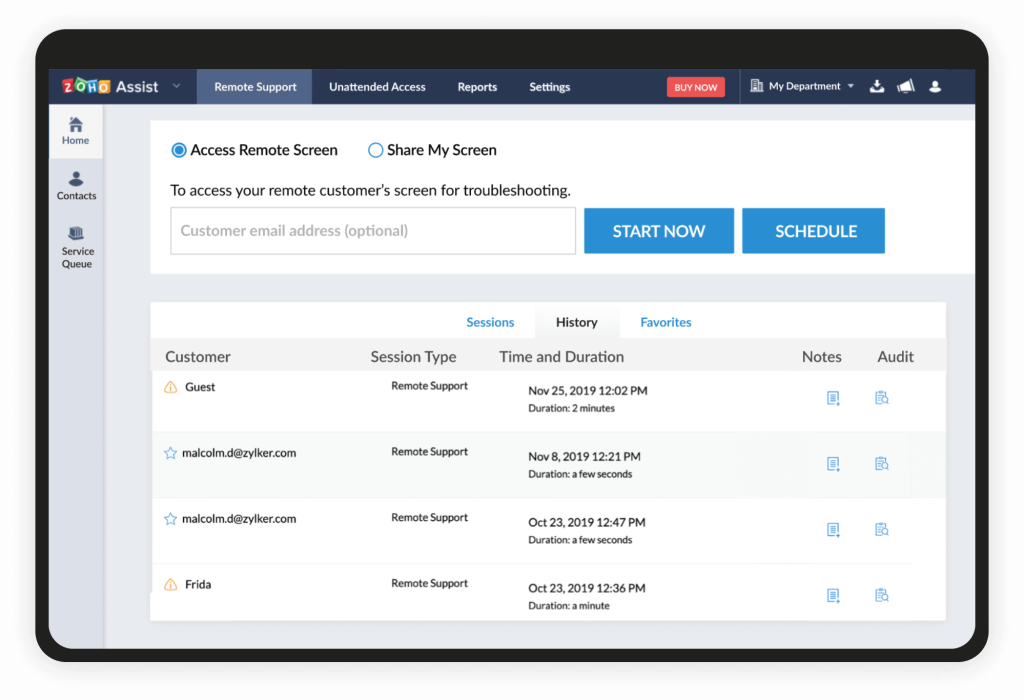 Conclusion
If you're looking for the best remote desktop software for remote connectivity, names like TeamViewer, Splashtop, and Zoho Assist are among the top choices. This software provides users with superior security, efficiency, and communication with powerful features. With the ability to remotely control your systems and devices, you can quickly troubleshoot software and hardware issues, share files, and access your data anytime, anywhere. Therefore, choosing one of these software based on your needs and progress in remote management is essential. From now on, you will confidently select the best remote control method and continue your work more effectively and better.