Benefits Of Working From Home; Why Is Corona And Quarantine Not The Only Reason For Telecommuting?
The Corona epidemic has caused many companies around the world to send their employees home. This factor created a historic opportunity for telecommuting . 
Corona, With the proliferation of telecommuting, many companies have realized that when employees are not in the office, they can be productive and focused, and sometimes work even longer than when they are in the office. 
So employers everywhere came to the conclusion that telecommuting is really effective. But what are the benefits of working from home, and why should we abandon traditional methods and turn to telecommuting in the future?
 Then join us to introduce you to 10 benefits of working from home.
1. Creating a better balance between work and life
Many telecommuting jobs have flexible schedules and flexibility. This allows employees to start and end their work day whenever they want, as long as they finish their work and get good results. This control over work schedule is invaluable when it comes to meeting your personal life needs.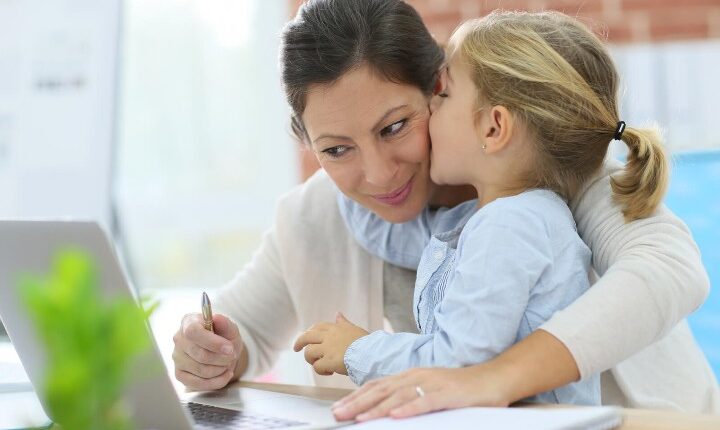 When you work from home, things like balancing school schedules, medical appointments, doing other people's work, attending sports and fitness classes are a little easier to do, even for a repairman who has to fix something.
2. Stress went less
Most people who work in part-time jobs have to make time to go to work every day and return the assigned day. When we consider the total number of working days, we find that we spend a lot of time on these trips.
According to the Auto Insurance Center in the United States, those who work in face-to-face businesses spend about 100 hours a year commuting to and from work, and 41 hours are caught in traffic. 
Some people who have a longer distance from work to home spend much more time each day (such as 90 minutes or more) going to or from work.
But wasting time commuting to work is just one of the disadvantages of working in an office. Leaving or coming from work for more than 30 minutes raises stress and anxiety levels .
Research has shown that walking 10 miles (about 16 km) to work every day leads to health problems such as the following:
Getting rid of going to work allows us to have more mental and physical health . Saving time allows us to focus on priorities outside of work, such as getting more sleep in the morning, spending more time with family, exercising, or eating a healthy breakfast.
3. Spatial independence
One of the benefits of working from home is access to a wider range of job opportunities that are not limited to geographical locations. This advantage is especially useful for job seekers who live in rural areas and small towns where there are not many job opportunities.
Lack of a specific place of work means that full-time employees can live wherever they want, travel wherever they want, and at the same time have a specific job. 
However, in the context of the Corona epidemic , this type of operation has become difficult due to quarantine and travel restrictions ; But when things go back to normal before the corona, this is definitely a good advantage.
Those who need to be relocated regularly (such as military spouses) can also enjoy the benefits of telecommuting; Because they can work from wherever they are and no longer have to start all over again with each move to a new company.
In addition, telecommuting is a great way to get rid of high rents and mortgages, especially for jobs that usually require one to live in a high-cost city. With telecommuting, you no longer have to live near a big city to get the job you love.
4. Learn more (Improved Inclusivity)
Another benefit of telecommuting is the ability for companies to diversify their workforce by employing people with different socio-economic, geographical, and cultural backgrounds and perspectives, and to include different types of people.
By hiring employees who can work from home and live in a place where they feel more comfortable and supported, companies bring diversity, community and family also support .
Telecommuting also gives people who may not be able to find a steady job in person (such as people with disabilities or caregivers who need a flexible work schedule) the opportunity to run and run without worrying about commuting.
Have enough time to go to the doctor's office and other medical centers, when necessary, pursue their career goals .
5. Cost savings
Those who work from home save a lot of money every year every year. Working from home can reduce or eliminate costs such as gasoline, car depreciation, transportation, parking, buying separate clothes for work, having lunch outside the home, and so on. When these savings are combined, they save less money in your bank account.
Of course, cost savings are not just for employees. By enabling telecommuting after the Corona virus outbreak at companies such as Twitter, Square, Shapifa and Facebook , these companies will also see significant cost savings in the long run.
Companies can earn a substantial annual salary for each employee who works at least part of their time from home. By telecommuting employees, companies can save on costs by reducing costs such as:
General expenses (such as electricity, water, insurance, rent and taxes);

Real estate costs;

Payment of assistance and travel expenses to employees;

Continuation of activities (in case of accident and problem, the company should continue its activities).
During the Corona epidemic, employers in the United States save more than $ 30 billion a day by providing telecommuting to employees. If more companies make telecommuting a long-term practice, this significant economic benefit can continue.
6. Positive impact on the environment
A report on the telecommuting situation in the US workforce shows that reducing greenhouse gas emissions from the telecommuting of 3.9 million employees who work at least part-time from home equates to removing more than 600,000 cars from the roads in a full year. 
For those who work from home, at least part-time, 7.8 billion miles (about 12.5 billion kilometers) a year are reduced by car distance, 3 million tons of greenhouse gas emissions are cut, and oil savings to 980. It costs millions of dollars.
By making the right environmental decisions (such as using less paper and monitoring their air conditioning, heating, and lighting), the potential impact of telecommuters on air quality will be equivalent to planting 91 million trees.
7. Impact on Sustainability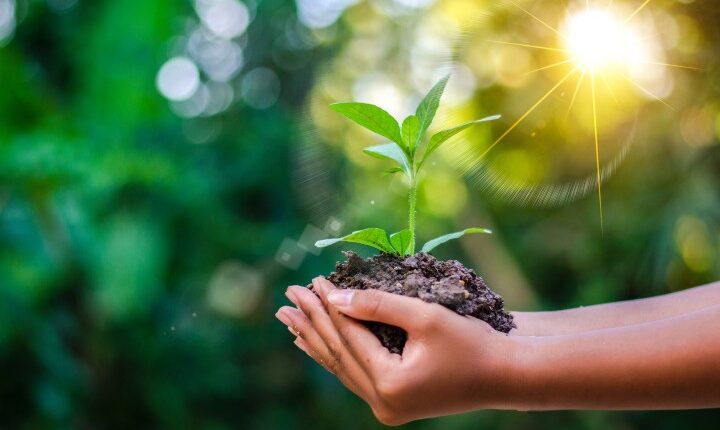 Teleworking supports a wide range of reliability measures and initiatives : from economic growth and reducing inequalities to sustainable cities, climate change and responsible consumption.
One of the fastest and cheapest ways for employers and employees to reduce the impact of carbon footprint and to influence climate change is to reduce commuting to and from work.
 In fact, the world is already witnessing a significant reduction in air pollution , congestion, and traffic during the Corona virus epidemic . The possibility of directly experiencing these results can lead all those involved in this issue to telecommuting.
8. Custom office
The ability to create a comfortable home office is one of the best benefits of working from home. Whether you just want to have an ergonomic chair or have health problems and illnesses that make you need special office equipment; You can have your own home office and set it up any way you want.
9. Increase productivity and performance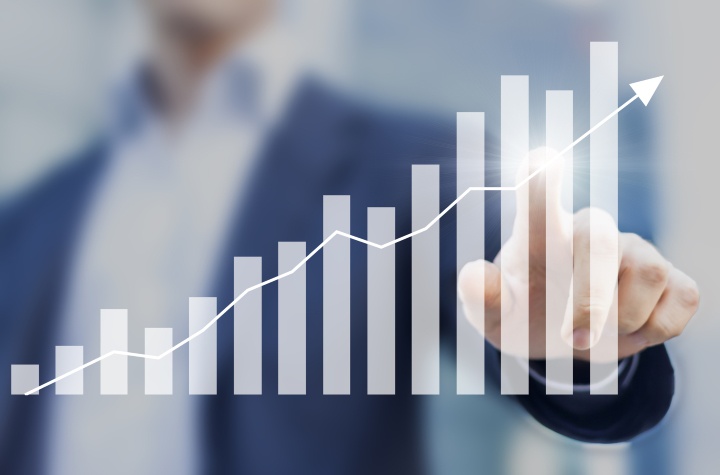 In an annual survey in 2019, 65% of employed people thought they would be more productive by telecommuting (compared to traditional office environments). Forty-nine percent said they go to their home or office when they have to get serious and done something.
Working from home usually results in fewer breaks, fewer administrative policies, a quieter environment, and more or less efficient meetings. Because telecommuters do not need to travel to and from work, they usually have more time and are less likely to be distracted . 
This increases employee productivity , and this increase in productivity during telecommuting is a very important advantage: for both employees and employers.
Telecommuting (if done right) allows employees and companies to focus on what really matters, performance. Unfortunately, the office environment creates "unrealistic positives" that can lead to bias and discrimination. Coming early and late may seem like more work, but actual performance is a much better indicator of productivity.
Gallup reports that 60 percent of American employees who have worked from home during the Corona epidemic prefer to work as far away as possible in the future.
10. A happier and healthier work life
Teleworkers who have flexible and changeable working hours are usually happier and more loyal. This is partly because working from home reduces stress , allows more time for hobbies and interests, and improves personal relationships.
In addition, the lack of distractions and policies in office jobs can improve employee-manager relationships. In one survey, 72% of employers said telecommuting had a significant impact on employee retention; Because if employees have the opportunity to work remotely, they will be more loyal to their employer.
Working from home can improve your health in many ways:
Having more time for physical activity;

Possibility of eating healthier foods;

Possibility of recovery and recovery after illness or surgery at home;

Less exposure to 

disease 

;

Making it easier to deal with health problems or disabilities;

Ability to create a comfortable and ergonomic workspace.
Teleworking gives employees the time and environment they need to make healthy choices.
Concluding remarks
Although the coronavirus epidemic has made it possible for millions of people around the world to telework, this is not the only reason to work from home. As we said, telecommuting has many benefits for employees.
Here are the best benefits of working from home. You may have been aware of some of these benefits before reading this article, but no doubt some of them are new to you and have opened your eyes more to the impact of telecommuting on employers, employees, the economy and the planet. 
What other benefits do you think telecommuting has? Have you ever worked remotely or are you thinking of finding a job remotely?