DeepFake is the name of a new technique based on artificial intelligence that creates fake realistic images and videos; An issue that has frightened many recently.
It's November 2020, just days before the US presidential election begins. People are getting ready to go to the polls when suddenly a strange and interesting video is spread all over the internet. Everyone is finally surprised to see their noisy and possibly beloved fiancé announce the diagnosis of malignant cancer by his doctors; "I am too weak to lead; "Please do not vote for me."
No one knows what will happen to the future of the country. While speculation has begun about a possible president's illness, another news item on social media is sounding like a bomb, which is far more shocking than the previous one.
As it seems, a nation has become a toy in the hands of a group of unknown people; Yes, you guessed it, there was no cancer, and everything in the video in question was artificially created by artificial intelligence.
Some are still in shock and can not digest the events of the past days; While another group of people consider such news as a quick change of opinion of the candidate or the candidate.
Whatever the implications, it is a matter of the past and the destiny of a country, or rather the destiny of a world in another direction.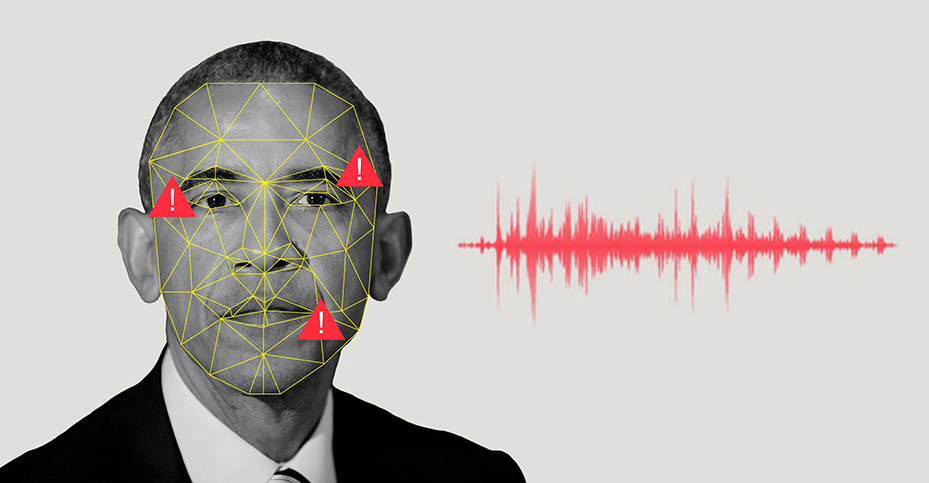 The above scenario, although it seems imaginary, but despite a new phenomenon called diphtheria , it is possible to imagine the occurrence of this imagination in the real world.
From the 1970s to the 1980s, a company called Memorex was active in the production of cassette tapes. In all of the company's advertising campaigns, a special phrase was always repeated: "Is this the real sound or is Memorex of that quality?"
About 40 years later, we are in a similar situation again; The difference, however, is that the subject of discussion is no longer so much the quality of the tape and the liveness of the sound it emits; Rather, we must now distinguish between truth and falsehood.
You may have come across diphthong videos over the past days or even months; Videos that basically have nothing to do with the truth, but because they are realistic, can not be considered fake.
From famous politicians to famous artists and even prominent executives in the world of technology, all of them have dealt with this emerging phenomenon in recent months.
From the immoral and fake photos of famous artists to the fake speeches of politicians and the humorous comments of technology executives on topics such as privacy, they are all small examples of Deepfick's destructive actions and their negative impact on society.
As it turns out, the technological horizon of the tech world has become more like the events of the Black Mirror series than we thought ; A series that shows technological advances in the dark.
We do not know at this time what the future holds; But if the diphtheria phenomenon continues to advance at its current speed, without limits, we will face a darker world in the near future than the pessimists imagine.
Last week, for the first time, congressional lawmakers debated the emerging phenomenon and its dangers.
In a recent interview, former US President Barack Hussein Obama expressed concern about Deepfake's progress:
People are able to reproduce me and change my speech, and this is done to the extent that it is as if the reproduced version is really me, and those speeches are spoken in my language; While everything is completely artificial. If we reach a point where we can not distinguish between truth and falsehood, the foundations of our truth-based democracy will be shaken.
The former president's recent remarks follow the widespread spread of a fake video of him in which he calls his successor, Donald Trump, a completely irrational and despicable person.
What is diphtheria?
Deepifik is the name of a software technique based on artificial intelligence that manipulates audio and video content and transforms it voluntarily; So the end result is something completely different from the truth. In fact, the name of this technique correctly reveals its function; Deepfake is a combination of Deep Learning and Fake.
It may be strange; But filmmakers have been one of the oldest users of the technology. Sir Peter Cushing , the British actor who played the role of " Grand Muff Tarkin "  in the Star Wars movie series until his death in 1994 , reappeared in the 2016 film " Rogue One: A Star Wars Story ".
In the same film, using the same technique, the character of " Princess Leia " was reconstructed and rejuvenated. In another example, we have the star of "Fast and Furious", Paul Walker, who died in a car accident just before the filming of the seventh episode of the series was completed; But thanks to Deepfake, we still see the actor acting in a series of fast-paced and violent films.
In fact, this technology is also designed to create compelling yet unrealistic audio and video content; A technology that is rapidly growing and improving and is expected to become more widely used.
Image editing programs like Photoshop have been doing the same thing for years by forging images; But what we are facing now is a completely different and more troubling issue than forging a photo of someone in Photoshop.
With the astonishing advancement of artificial intelligence in recent years, many tasks that seemed difficult and impossible in the past have become possible.
In the past, few people thought that one day the content of a video could be changed altogether without direct human intervention; But now Deepfake has proven that such a belief has no place in today's world, and that it is easy to produce videos that, being realistic, can distinguish between truth and falsehood.
As mentioned above, diphtheria is a technique based on artificial intelligence; Therefore, there is no need for direct human intervention; Therefore, anyone can create a fake yet realistic video.
One of Deepfake 's most popular targets over the past two years has been President Donald Trump; Someone who has a lot of audio and video data on the Internet. Now anyone with access to deep technology will be able to easily create a video that shows Donald Trump doing something or talking about something unusual.
How is Deepfake made?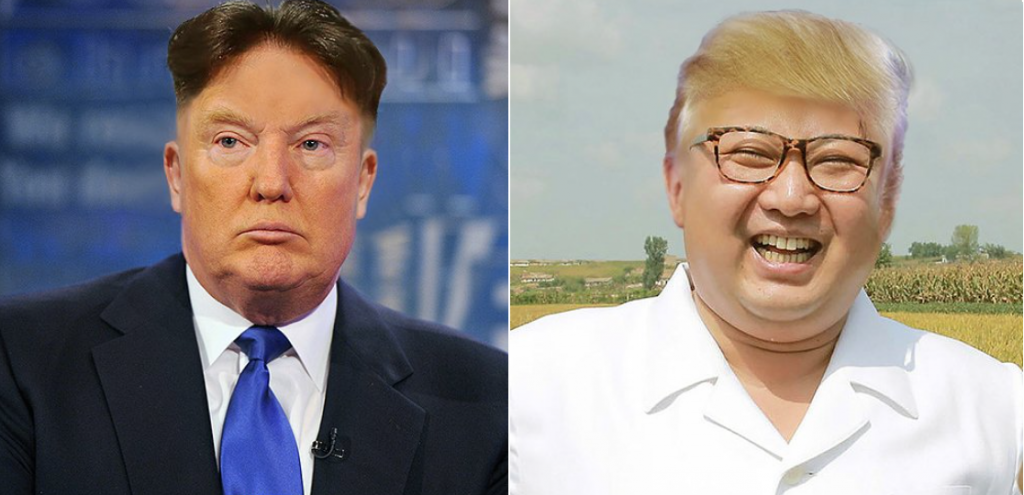 There are several ways to make diphtheria videos; But in all of these ways, you have to feed a lot of data into machine learning models to produce fake content. The most realistic prototypes make a huge amount of audio, video, and video data.
This may sound strange to you, but Deepfake is not only used in the above areas, and an application like Snapshot also uses such technology to apply face-based filters. Going forward, there are even more powerful apps in this area; An app like FakeApp, created by anonymous developers using Google's open source software, allows users to realistically position their face with others; And without specifying the video manipulation.
Do you think that this requires a great deal of computer science skills? But even people who are familiar with the computer in their day-to-day work can easily learn how to work diphtheria and use it for their own purposes.
Video examples from Deepfake
Probably the first acquaintance of many of us with Deepfake videos was the fake speech of former US President Barack Obama. However, although that video was one of the first examples; But it certainly was not the last case.
In recent weeks, diphtheria videos have become a scary phenomenon due to their sudden spread. In one of these videos, we see Facebook CEO Mark Zuckerberg saying in a robotic voice, "Everyone who controls the data controls the future." You can watch two examples of these videos below.
Also In the first video, we see John Snow, one of the main characters of the "Game of Thrones" series, who apologizes to the fans for all the mistakes that the series made during the eighth season in a scene from the film.
He describes the script of the eighth season as the result of 6 days of work and finally asks everyone to burn the script of this chapter in order to forget this chapter.
Although this video is of lower quality than other diphtheria specimens; But certainly with the advancement of this technology, one can imagine a future in which everyone, according to their interests, can consider the dialogue they want for different scenes of the film.
The next video, which is much higher quality, shows Bill Hader talking; But the important thing about this video is that he suddenly changed his face to Arnold Schwarzenegger. This happens as naturally as if it were happening in the real world.
Edward Delp, director of image and video processing at Purdue University Laboratory, sees the speed and ease of making diphtheria videos as a serious warning to today's society.
He is one of several researchers working to develop an algorithm for detecting diphtheria videos and preventing them from being widely disseminated on the Internet; A project launched by the US government to combat the spread of lies.
Deepfake and moral collapse
Unfortunately, diphtheria is not limited to one or two specific areas, and the destructive effects of this technology can be seen in various aspects of life.
One of the most controversial and immoral areas of diphtheria activity is the production of adult video content. 2017, user on the Reddit website; He released an immoral and fake video of an actor named Gal Gadot showing him playing an immoral role in a movie. Although this video was made by Deepfake technology; But the type of montage was such that at first glance, few could notice that the video was fake.
It did not take long for similar events to happen to other prominent actors in cinema; Thus, people who exercise caution in the most basic aspects of their daily lives find themselves in videos that were previously unimaginable.
"Scarlett Johansson, a Hollywood actress who has been the victim of these videos, says:
Trying to protect yourself from the Internet and its destructive effects is essentially a futile decision. Nothing can stop a person from doing such a thing.
However, it is not just celebrities who fall into the trap of diphtheria. Basically, anyone who is active on the Internet and social networks and has shared at least one photo or video of themselves with others can suddenly find themselves doing something that is not made and paid for even in the darkest layers of their minds.
Even in this field, tools have been developed to simplify the process of making such videos; An example is a search engine that captures images of ordinary people in the community and suggests the most similar adult film actor to use his videos to create fake immoral content with the person in question.
Unfortunately, this perspective often causes us to become overwhelmed when it's time to start a project. In online forums, some people pay high prices for making immoral videos of the person they want.
According to the Washington Post, in just one case, a person uploaded nearly 500 photos of the person in question to one of these forums; A person who also paid good money for quality work; The unfortunate thing is that no law has been drafted for the victims to resort to at the moment.
Masterbin and Nicholas Cage instead of the characters in the movie Steel Man (Superman). Nicholas Cage is one of the most popular subjects in Deepfake videos.
Beyond privacy concerns, experts predict that Deepfake will become one of the biggest threats to democracy and national security in the near future.
For example, America's rivals and enemies can influence the upcoming election by making fake but realistic images, videos, and audio files.
In a lengthy article written last year by two legal experts, Bob Chesney and Daniel Citron, they pointed to various aspects of Deepfake . They believe Deepfake could show soldiers in an army firing on innocent civilians, or a white police officer shooting an unarmed black man simply to escalate racial tensions.
Meanwhile, major social networks such as Facebook, which play a key role in transmitting news, have shown no reaction to diphtheria content; This exacerbates concerns about the spread of such a phenomenon.
This not only spreads misinformation at the community level but also makes it difficult and impossible for people to accept the truth.
Imagine social networks full of fake videos, political leaders denying their past careers, and people in the community always having to worry about their images being misused.
In this case, we will face a sick and skeptical society that is suspicious of everything, does not believe the words of its leaders, and on the other hand, the political leaders of countries simply do not accept any criticism by simply using the word diphtheria, but also accept their real words.
They try to avoid responsibility. In such a society, or rather a world, there is no longer a line between truth and falsehood, "trust" becomes a very ridiculous word, and lies will become everyone's daily food.
In such a world, no matter how many lies we tell, we will no longer have a true religion; Because there is no truth left that wants to one day emerge from the ruins of (seemingly) human civilization.
The question now is whether the unbridled advancement of technology in all fields will be worthwhile to destroy the foundations of our society and look to the future at the ruins of human civilization.