From air purification headphones to virtual reality lenses
In a world where technology is constantly evolving, the only thing certain is change! Every year innovative devices based on proven technologies or completely new ideas are made and become reality. 2023 is no exception to this rule. These new devices can be related to hospital technology, health and fitness technology accessories , safety devices , personal entertainment , etc.
New technologies are usually introduced at various global events and conferences. For example, the Consumer Electronics Show where different big brands introduce their latest groundbreaking products. Also, more special events like comic conventions where attendees might come across a very special technology!
Do you know the most useful gadgets of 2023?
The technology industry is moving so fast that few people can keep up with it! If you are also interested in the world of technology and do not want to miss even a new gadget, stay with us until the end of this article.
Acer eKinekt BD3.1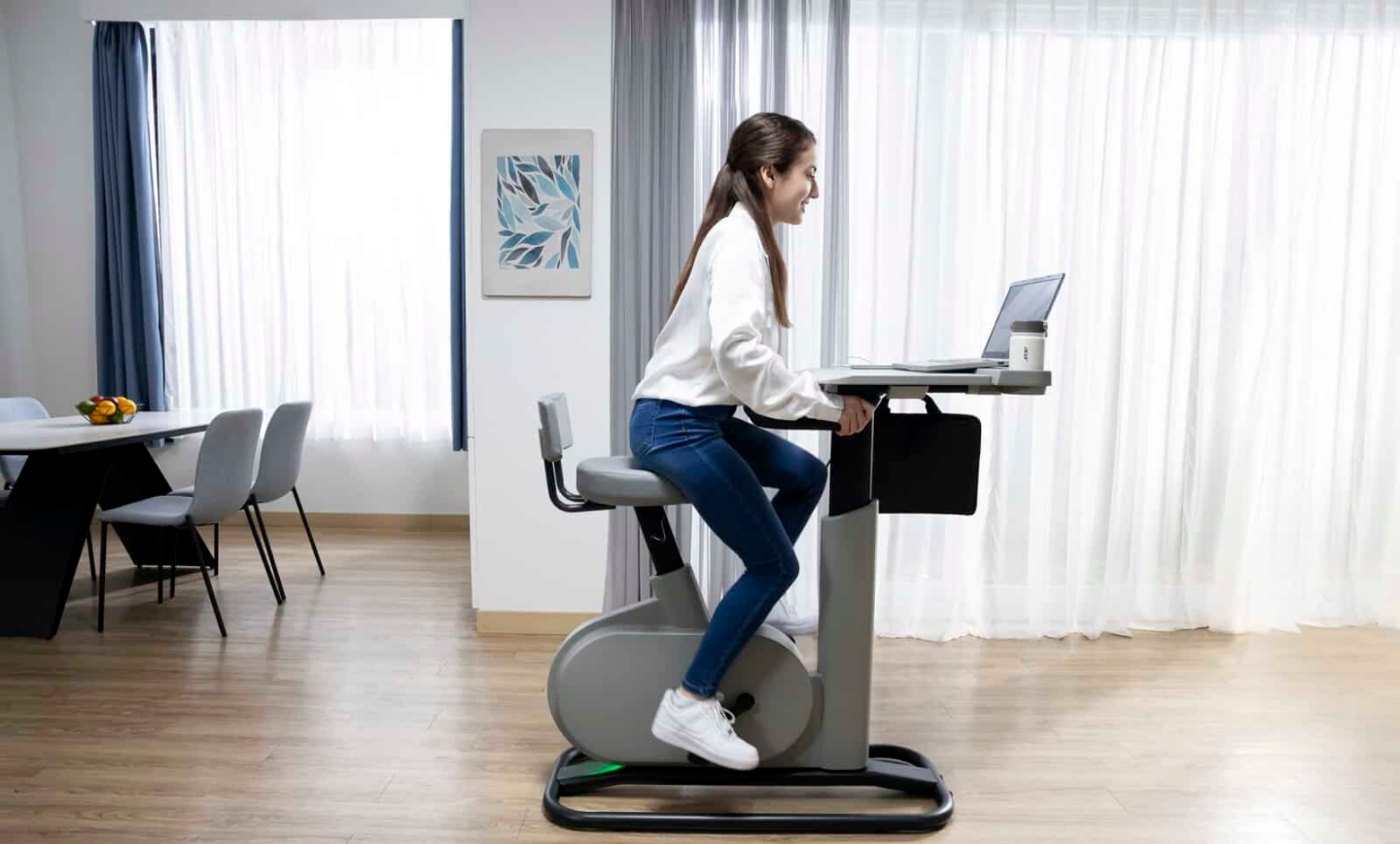 Acer eKinekt BD3 is a game changer in the world of sports with technology. This innovative tool seamlessly combines physical exercise with advanced technology. In fact, it allows you to take care of your health and fitness more easily. With an ergonomic stationary bike desk, you can do things like answering emails, participating in virtual meetings or typing while you pedal.
 eKinekt BD3 is more than a device for personal well-being. Using an integrated generator and battery, this device converts your pedaling energy into renewable energy. The internal power bank of this device keeps your phone or tablet charged during exercise. So you don't have to put your stationary bike device near the outlet anymore!
You can track your exercise progress with the app and get useful information about calories burned, distance traveled and more. Thanks to the stable integrated generator system, the eKinekt BD3's impressive battery life ensures that you can always stay active and keep your devices charged throughout the working day.
The eKinekt BD3 exercise tracking feature makes it possible for you to monitor your health more easily. Advanced sensors and algorithms record various metrics during your training sessions and help you achieve a healthier lifestyle. Acer eKinekt BD3 is a unique combination of technology and fitness that combines performance and health.
2. Samsung Flex Hybrid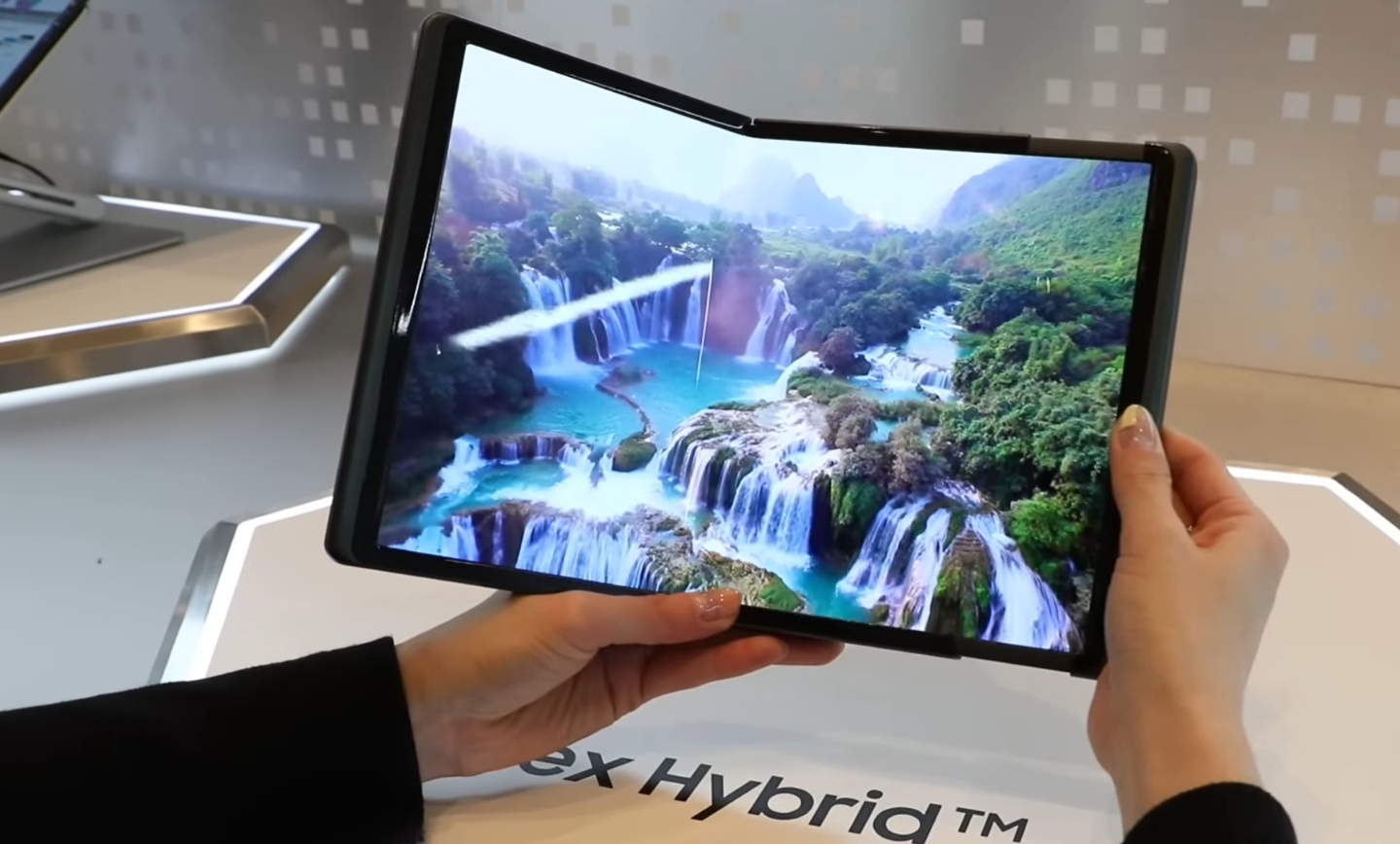 The challenge for technology and design companies in the field of mobile devices is to strike a balance between user comfort and performance. With current technology, it is possible to make a smartphone as small as a quarter. However, the small size inevitably compromises the performance of the device. That's why Samsung has unveiled the Flex Hybrid with the aim of creating the perfect balance between power, performance and portability.
This innovative device is a foldable OLED screen that can be enlarged by pulling out a part of it. When unfolded, the Flex Hybrid has a 14-inch display that expands to a 17.3-inch display when fully extended. As you know, smartphones are still evolving and competing with laptops in terms of specifications. Flex Hybrid allows users to connect their devices to a portable display to increase visibility of their work.
Flex Hybrid is equipped with intelligent energy management to optimize the use of resources. While a powerful processor and enough RAM ensure simultaneous tasks without delay. This device is designed for high durability and has reinforced hinges to resist wear and tear.
In addition, scratch-resistant coatings protect the folding screen, keeping it shiny and new. The introduction of such portable screens can significantly develop the market of smart devices. If these displays become popular, companies can develop high-powered devices without the limitations of screen size. Of course, this is a fascinating glimpse into the potential future of the mobile and handheld market.
3. Aromajoin Aroma Shooter Wearable & Aroma Player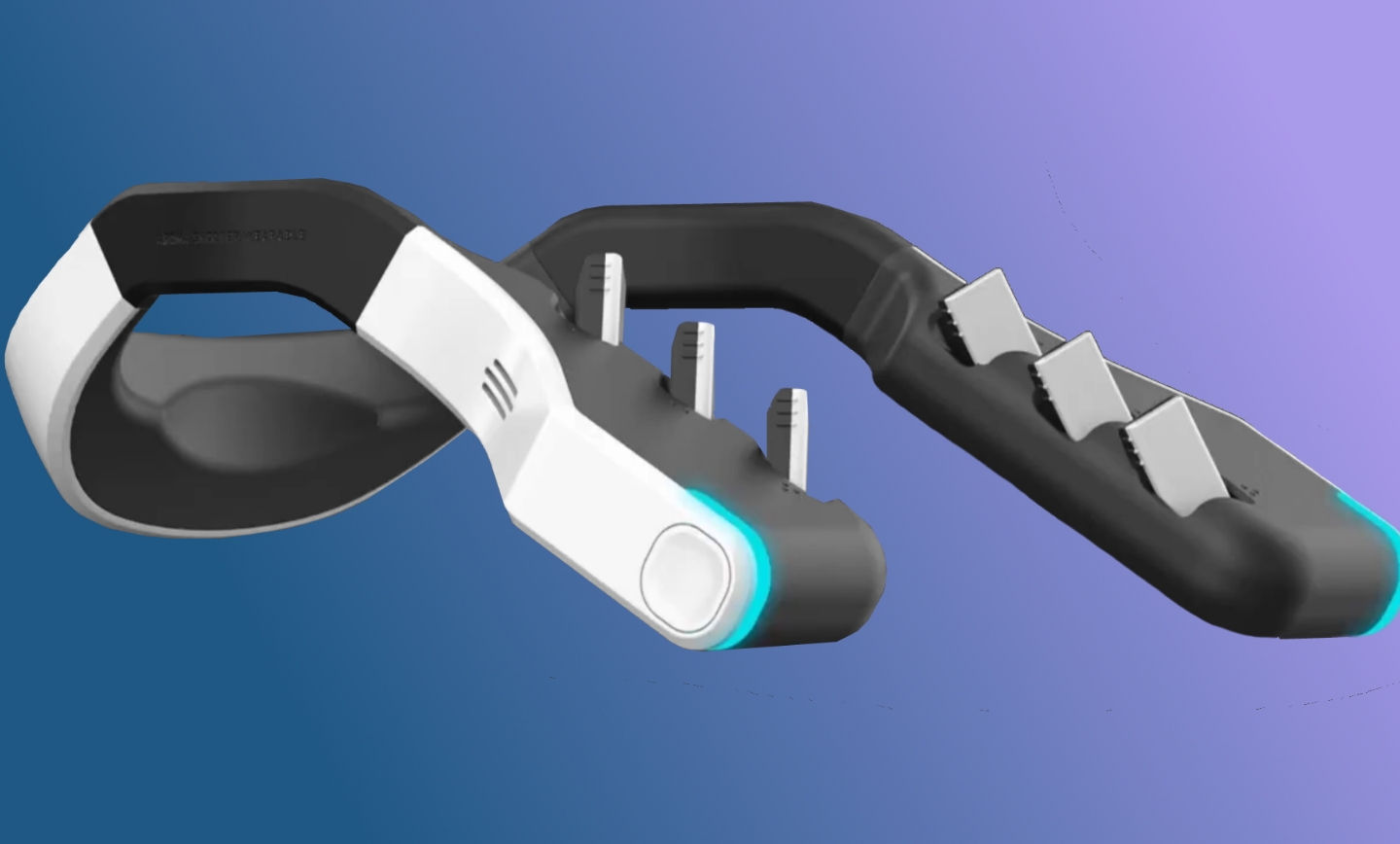 The Aromajoin Aroma Shooter is a new device that looks like it came out of the realm of Ernst Klein's player or Star Trek Holodeck! As the metaverse and virtual reality (VR) buzz intensifies, companies are trying to increase the credibility of virtual worlds. Aromajoin is at the forefront of this. In fact, it has released a series of devices aimed at integrating the sense of smell into VR.
 With the Aromajoin device, users can immerse themselves in a virtual world or movie and experience not only the images and sounds, but also the aromas associated with the environment. Whether you're watching a cooking show and smelling delicious food, or engrossed in a nature documentary with the smell of fresh rain and dirt, Aromajin makes for a wonderful experience.
The latest addition to its product range is a wearable vest. Worn like a vest, this innovative device holds several scent cartridges. As users navigate a compatible VR system, the vest can emit relevant scents to match the on-screen environment.
 Aroma Shooter uses a spray-free system, assuring users that they are not exposed to a direct burst of aerosol. This new tool for the absolute optimal online experience plunges users deeper into a Matrix-like experience, blurring the lines between the virtual and the real.
4. Dyson Zone air purifier headphones
The Covid-19 pandemic was a turning point in modern history and affected everything, including technology. Dyson has introduced a unique creation that looks like it's straight out of a sci-fi movie. The Dyson Zone air purifier is stylish and functional. This gadget is an impressive set of noise canceling headphones built with eight active microphones to help filter out sounds.
 So all you can hear is the music. The headphones are sturdy and comfortable, but with built-in air filter technology, they're heavier than most headsets. It comes with a sturdy carrying case that houses both the headphones and a replaceable filter element. Dyson's new air purifier headphones have two types of filters. The first is an electrostatic filter that can filter most allergens and particles as small as 0.1 microns.
Considering that the size of most allergen particles varies from 1 to 30 microns, this air purifying headphone is able to eliminate most allergens. The second filter is an activated carbon filter that helps absorb vapors and other harmful gases such as nitrogen dioxide.
When the filter is activated, no harmful gases or particles enter your lungs. Instead, it uses a continuous air system like a CPAP machine to deliver clean air directly into your airways. This design allows users to breathe filtered air without the discomfort of a mask. In addition, this device has an integrated app that can monitor the air quality around you.
Withings U-Scan .5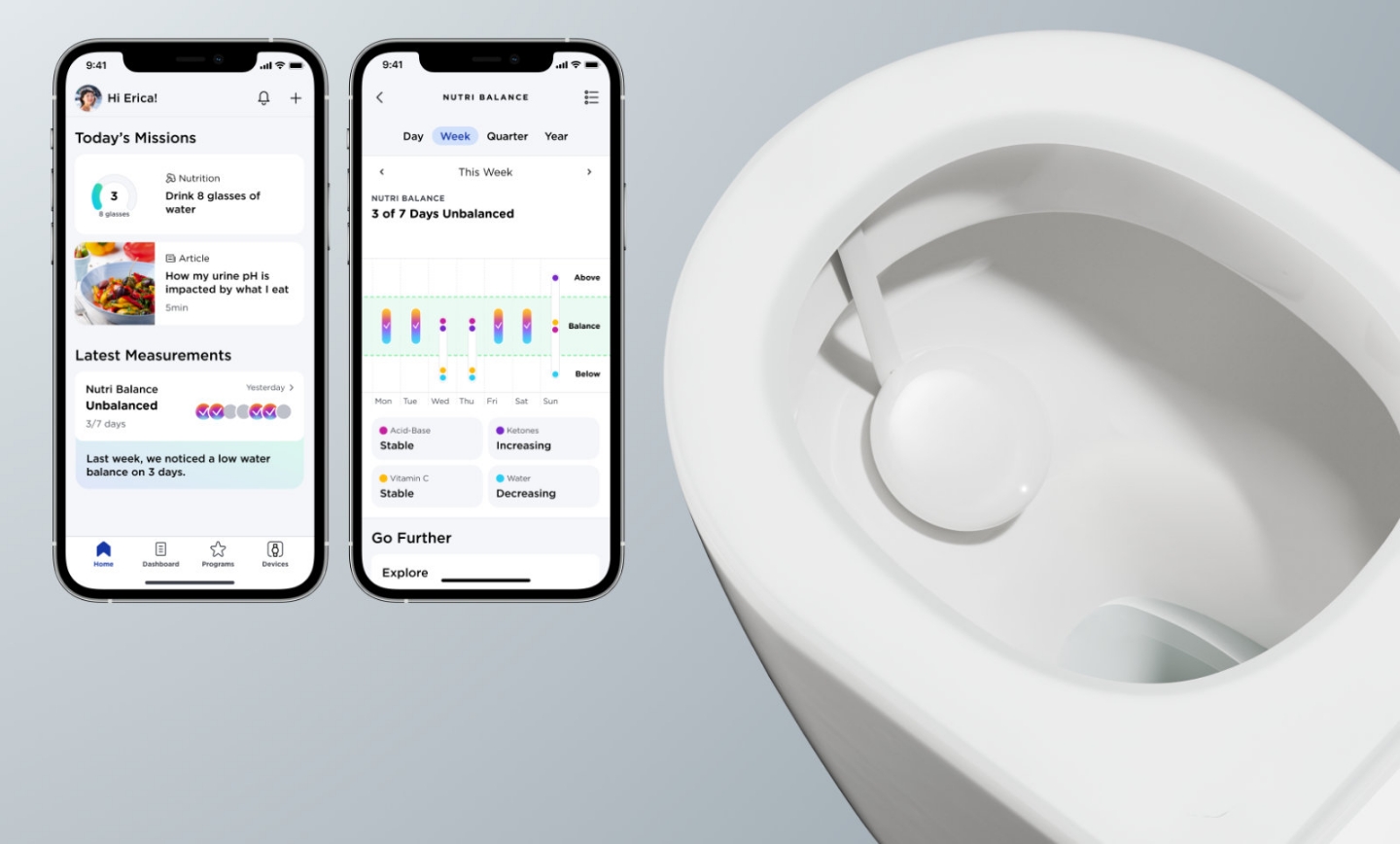 It may sound a little strange, but one of the best sources of information about your health is a daily urine test. Withings U-Scan is a hands-free home urinalysis device. Installed in your toilet bowl like a pod, this device uses a replaceable sensor to analyze your urine based on various health indicators. The data is then seamlessly synced to a dedicated app, eliminating the need for manual reading.
Withings U-Scan provides valuable insight into your health status. This information can assess a wide range of factors, including hydration and fitness data. Also, based on these findings, provide comprehensive health recommendations. For women, this device has a sensor that also monitors menstrual cycles and provides recommendations based on hormonal balance.
 Withings is even developing a commercial version for use in hospitals. Designed for the convenience of users, U-Scan is automatically cleaned with every toilet flush and does not need to be washed separately. Its replaceable battery lasts for three months and does not require recharging. This device represents a significant advance in home health technology.
6. Apogee Wearable Exoskeleton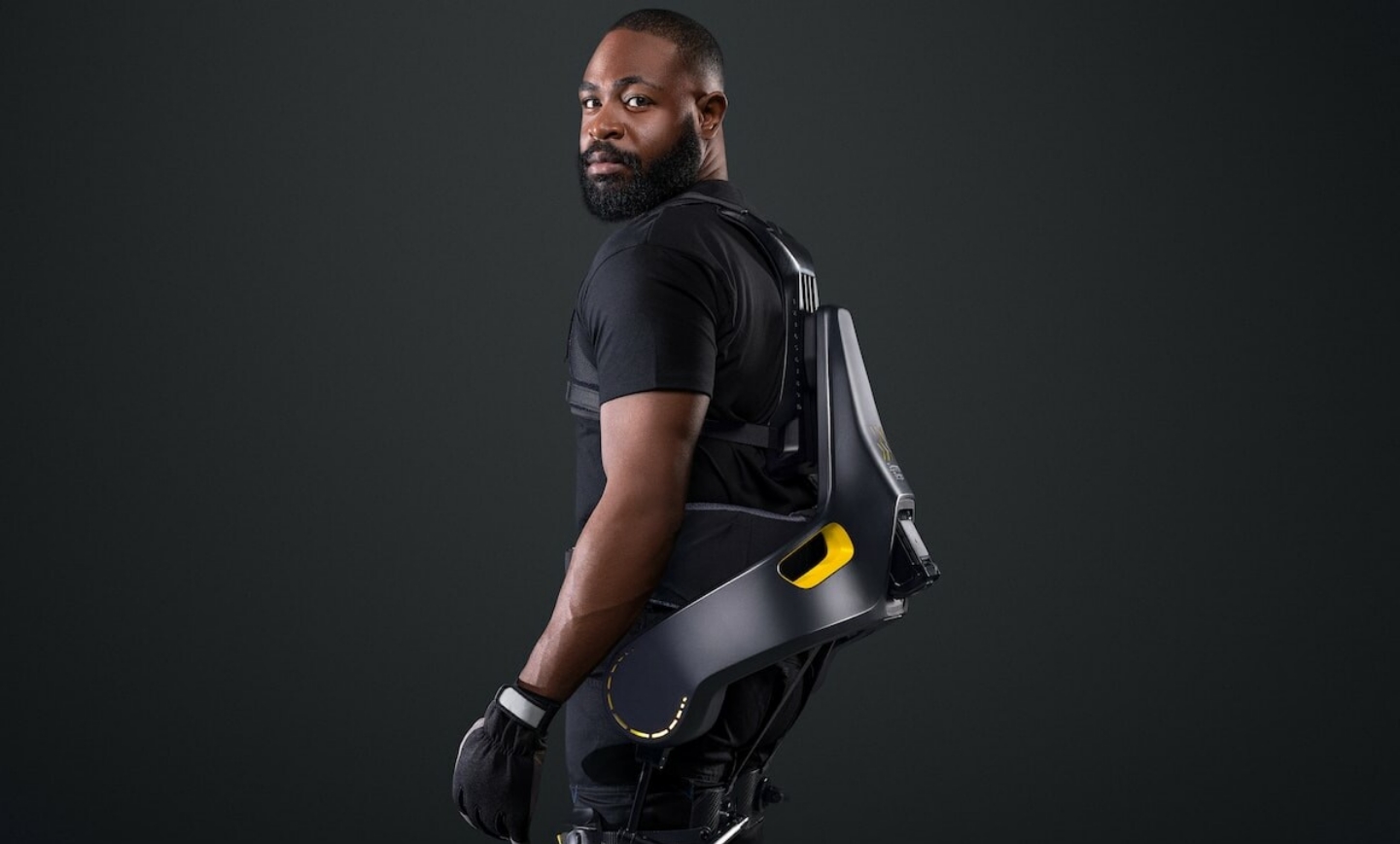 One of the most interesting sequences in the history of cinema in the movie "Aliens" is when Ellen Ripley enters a wearable skeleton and fights with enemies. This iconic scene, once taken from science fiction, has become closer to reality in 2023. As you know, the US government has recently revealed the existence of aliens, which is certainly not unrelated to this fascinating technology.
Apogee Wearable Exoskeleton is a wearable gadget that can protect workers' joints and back from various injuries. It actually helps them move, bend, and lift large objects properly. In this way, they can protect their health and do things faster at the same time. It should be noted that in 2022, more than one million physical injuries, including disc herniations, ligament tears, excessive strain on muscles, sprains and tears, have occurred at work. Apogee hopes to reduce physical stress and optimize user performance. , to reduce these numbers significantly.
Apogee can help users lift their gear properly. This prevents back injuries. In addition, it can monitor the user's health data to ensure their health. Finally, when it comes to one person's strength, this device increases carrying capacity by approximately 60 pounds per person.
Wearable exoskeletons have been in development for years, but the Apogee isn't that bulky. Apogee is more compact than its predecessors and comes in several sizes for different sizes. So there is no need to worry about whether it will be measured or not!
7. Bosch Anti-Lock Brakes for eBikes
E-bikes and scooters are a great way to get around cities or just for fun. They can be seen in almost all big cities. With a top speed of around 25 mph, e-bikes can pose serious risks to users, potentially resulting in serious injury or even death in the event of a crash. Bosch, a leading eBike manufacturer, was looking for a solution to overcome this challenge.
 The company has put the same anti-lock braking system (ABS) that is used in cars and motorcycles on its bikes. The combination of ABS significantly increases the safety of the rider. ABS prevents the wheels from locking and skidding of your car or engine. Without ABS, the wheels are likely to lock and the vehicle will slide forward until stopped by braking or hitting an obstacle.
 Once the brakes lock up, it's almost impossible to control. However, ABS allows riders to fully apply the brakes while maintaining the ability to steer their vehicle. Although not a new technology, the use of ABS in e-bikes is a pioneering move.
Safety technology is always an exciting field that significantly influences consumer choice. However, most drivers were hesitant to buy cars with seat belts when they were first introduced. So it's exciting to see positive hype around a new safety feature.
Robosen Grimlock Robot .8
If you're a Transformers fan, remember the epic moment when the dino robots, led by the mighty Grimlock, first entered the scene. Robosen brings that excitement back to life in 2023 with a fully operational Grimlock robot. Of course, this technology is a far cry from the dancing robots you see at your local toy store.
 Grimlock Robosen is not just a toy, it has a much more professional design. It is fully equipped to automatically transform from a dinosaur to a mobile transformer and can walk and move in both forms. In addition, it has its own software so that users can program its limbs to move in any way they want. Grimlock's bot customization feature can be useful again to perform a high degree of custom actions.
In addition to its impressive features, the Grimlock robot is also completely professional in terms of sound. In fact, it can be programmed with a variety of voice commands. Referring to the franchise's fan base, Robozen enlisted Grimlock's original voice actor Greg Berger to record more than 150 voices for the robot.
It is not just a toy, but a piece of sophisticated technology. Due to the advanced performance and interesting factors of this device, a high price has been considered for it. The Robosen Grimlock robot is available for a retail price of approximately $1,500.
9. Nuwa Pen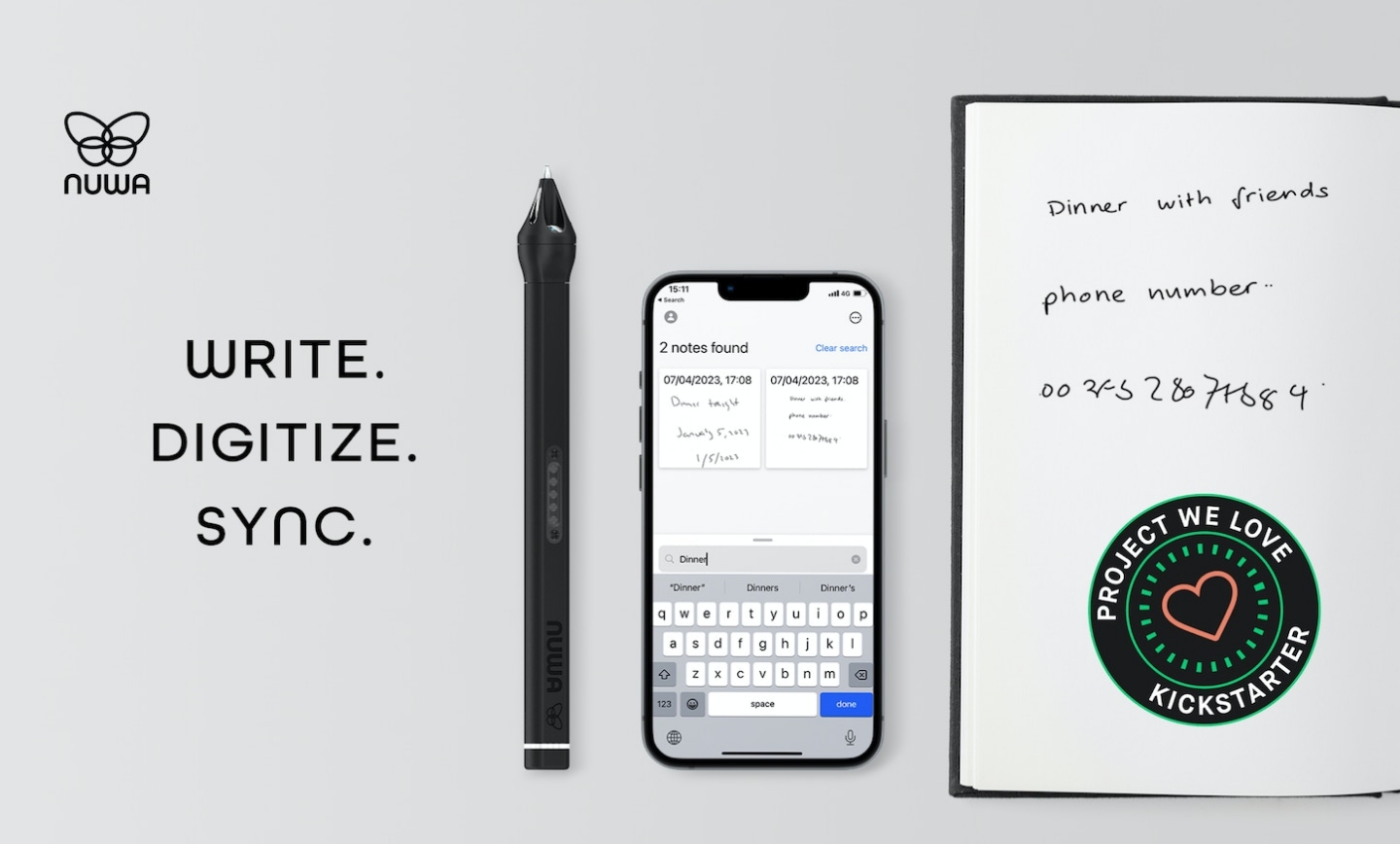 In this modern age where we're always surrounded by technology, it's no wonder that even old fonts are getting a makeover. Considering these changes, we suggest that you definitely familiarize yourself with the Nova pen. At first glance, this pen looks like any other model. But it is actually equipped with a camera and supports super-intelligent artificial intelligence (AI).
 At its core, the Nova Pen acts like a traditional writing instrument, allowing users to draw, write, and do everything a regular pen can do. However, what sets it apart is its integration with advanced technology. Equipped with various cameras, the Nova pen digitizes your every movement without any hassle and allows for uninterrupted transfer to the computer.
Digital Notes records pen strokes with multiple different cameras on the pen and uses artificial intelligence to recreate the notes in digital format. There are also some advanced features included with the subscription service. If you don't want to read your handwriting, you can have the Nuwa Pen automatically read it and convert it to text. It can take your entire collection of notes and digitize them in an easy-to-read format.
This pen can make note-taking three-dimensional. You can write in a notebook all day. At the end of the day, easily have an organized and shareable Microsoft Word document of everything you've written throughout the day.
10. Audio-Technica Sound Burger
No matter how many new devices or technologies have been developed for music and audio, audiophiles will never let go of vinyl collections. Once a limited edition product, the Sound Burger became so popular upon its release that it sold out immediately. Recently at Consumer Electronics Show 2023, Audio-Technica announced the re-release of the upgraded Sound Burger, which is no longer limited edition and is now part of its regular lineup.
Sound Burger is a portable vinyl player designed to look like a large hair straightener. It opens like a clip and users can insert a vinyl record inside. This device is very compact compared to any other player on the market and the sound quality is on par with Audio-Technica.
The latest version released in 2023 is equipped with Bluetooth connection. Such users can play their desired music from any speaker system or headphones. If you're a vinyl collector looking for a unique, high-quality record player, the Sound Burger is worth buying.
11. Lumus AR lenses
As you know, AR glasses have been around for a while now. If you followed tech news in 2012, you might remember a really exciting ad for Google Glass. However, after the unveiling, the glasses failed to gain enough popularity to attract more.
Simply put, they looked big and a little silly! However, 2023 could mark the resurgence of AR glasses. After years of technological advancements and design improvements, today's AR glasses don't look much like their predecessors. They no longer look like laser pointer safety glasses, they look and function like normal glasses.
Lumus AR lenses are a new approach to virtual reality. These lenses use a dual mirror reflection system to produce images while maintaining lens clarity. This innovative feature can bring any VR compatible content to life. One of the most obvious applications of this technology is in navigation and GPS.
If you are exploring an unfamiliar city, these glasses can display real-time directions on the lens. It's an interesting feature, and the tech world is just buzzing with what AR can do. A combination of style and function will determine whether these AR glasses will be well-received or not?!
12. JLab hearing aids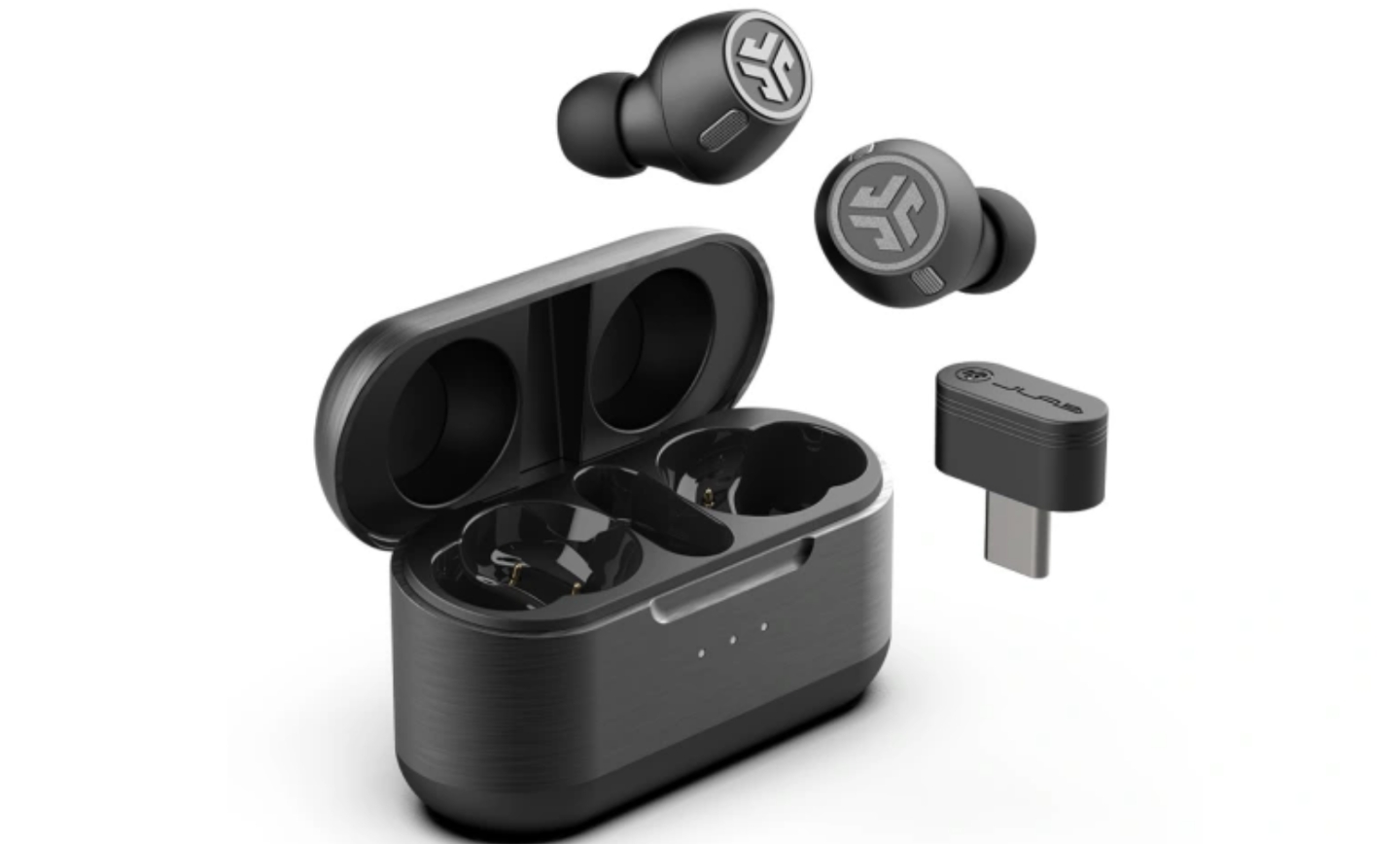 In 2022, the US FDA removed restrictions on the purchase of hearing aids. Instead of seeing a specialist, patients can simply go to their local pharmacy and purchase a set of over-the-counter hearing aids. JLab is a pioneering technology company that introduced the next generation of over-the-counter hearing aids.
Typically, prescription hearing aids range in price from $1,000 to $6,000. However, JLab's over-the-counter hearing aids, unveiled at the 2023 Consumer Electronics Show, will be very affordable, selling for just $99. This price is especially promising for people with hearing impairments who may not have insurance coverage.
The device looks like a sleek wireless headphone that fits snugly in the ear, then can filter and amplify noise and sound for the user. They also work like other headphones and can connect to any other compatible system via Bluetooth.
In addition, JLab is currently working on creating a custom fit version that will be even safer on the user's ears. Also, each device has a 2-year warranty. This is a game changer in the world of technology and medicine and can potentially change people's lives for the better.
final word
In today's age, the world of technology moves so fast that it is not easy to count new and creative devices! In fact, today technology has come to the service of mankind to make life easier and more attractive for him. For this reason, designers are always looking for a way to create a new gadget. In this article, we introduced 12 of the latest and most useful gadgets of 2023.