IOS 14.3 update released with ProRAW format support for iPhone 12 Pro and 12 Pro Max
IOS 14.3 update released with ProRAW format support for iPhone 12 Pro and 12 Pro Max –IOS 14.3 update released with ProRAW format support for iPhone 12 Pro and 12 Pro Max.
Supports ProRAW format on iPhone 12 Pro and Pro Max
One of the most important changes that this update has brought is the support for ProRAW image format for iPhone 12 Pro and 12 Pro Max, which is a unique feature of these two phones. It is interesting to note that each image that has this format requires 25 MB of memory space.
Of course, iOS 14.3 has new improvements and features in the field of photography for other iPhones, which are as follows:
Supports ProRAW image format on iPhone 12 Pro and 12 Pro Max
Ability to edit photos in ProRAW format in Photos
Video recording option at 25 frames per second
Added Mirror front facing camera capability to iPhone 6S and 6S Plus, iPhone SE, iPhone 8 and 8 Plus and iPhone X
In addition to improvements in the field of camera phones, iOS 14.3 comes with other features, which we will explain below.
Fitness Plus
New fitness experience on the Apple Watch; Light workouts are displayed in Studio Style on iPhone,
iPad and Apple TV, leading to fitness (this feature is available on the Apple Watch Series 3 and later)
Introducing the new Fitness app on iPhone, iPad and Apple TV; Ability to access exercises and trainers' recommendations in this program
Weekly video exercises in ten popular categories such as indoor cycling, dancing, boating, treadmill running, etc.
Benefit from playlists provided by Mariban Fitness Plus
AirPods Max
The update adds support for Apple's newest product, the AirPods Max over-ear headphones.
Apple says the update enables high fidelity audio for rich sound,
Adaptive EQ for adjusting sound in real time to the personal fit of the ear cushions,
Active Noise Cancellation for blocking environmental noise,
Transparency mode to hear the environment around you,
and Spatial audio with dynamic head tracking for a theater-like experience.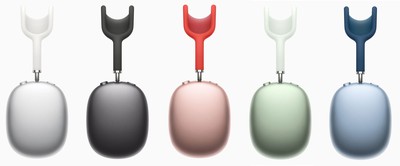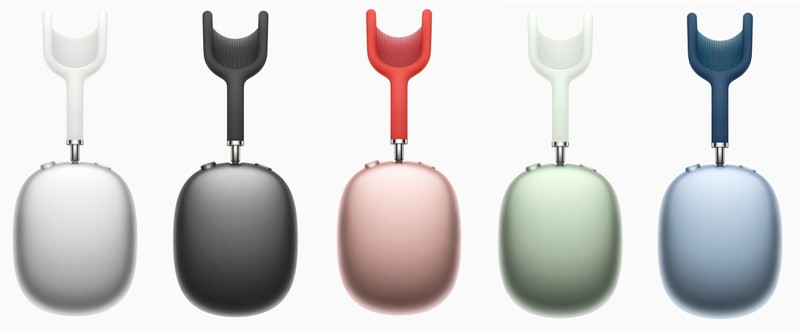 the health
Better management of health-oriented characteristics in women; Ability to diagnose pregnancy, lactation, menstruation and …
ProRaw Support
iOS 14.3 brings the new ProRAW format to the iPhone 12 and iPhone 12 Pro Max. ProRAW is designed for those who prefer to shoot in RAW but also want to take advantage of the Apple image pipeline data like noise reduction and multiframe exposure adjustments.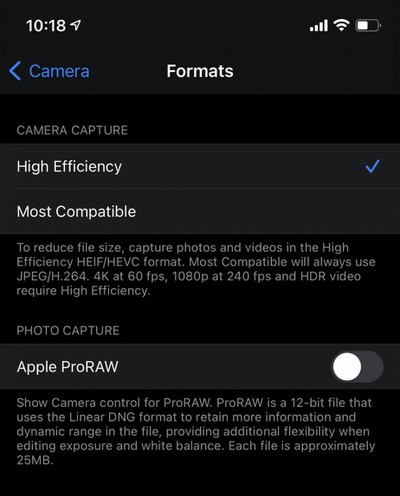 ProRaw can be enabled in the Camera section of the Settings app for those who have installed the iOS 14.3 beta on a new ‌iPhone 12 Pro‌ or Pro Max. When activated, there's a RAW toggle in the upper right side of the camera app that can be tapped to turn it off or on.
ProRaw photos are approximately 25MB in size, so the feature may need to be used sparingly if ‌iPhone‌ storage space is an issue. ProRAW photos can be edited in the Photos app.
Other Camera Additions
There's now an option to record video at 25 frames per second, plus there's a new option to mirror the front-facing camera for still photos on ‌‌iPhone‌‌ 6s, ‌‌iPhone‌‌ 6s Plus, iPhone SE, ‌‌iPhone‌‌ 7, ‌‌iPhone‌‌ 7 Plus, ‌‌iPhone‌‌ 8, ‌‌iPhone‌‌ 8 Plus, and ‌‌iPhone‌‌ X. This feature was already enabled on newer devices.
Siri Sounds
Siri in iOS 14 is able to replicate all manner of sounds, from animals to alarms, musical instruments, and more. You can ask ‌‌Siri‌‌ questions like "what does a humpback whale sound like?" or "what does a lion sound like?" to have ‌‌Siri‌‌ play the sound of a whale or a lion.
Apple added hundreds of different sounds, and on ‌iPhone‌ and ‌iPad‌,
‌‌Siri‌‌ will also display a picture of the animal or device and then link to more information from Wikipedia after playing the sound.
Home Screen Shortcuts
iOS 14.3 makes it easier and quicker to launch apps with custom icons from the Home Screen. When opening an app that has a custom icon created using Shortcuts,
it is no longer routed through the Shortcuts app and is instead able to open much more quickly. There's still a banner that pops up, but it's a more streamlined experience than before.