All Asus ROG 2021 gaming laptops unveiled at CES
Asus unveiled the new lineup of Asus ROG 2021 gaming laptops during CES 2021. In the following, we will take a look at these new and attractive Asus products. Stay with us.
This is a 2 in 1 gaming laptop and this is not what we see in many laptops. As the name implies, this gaming device is equipped with a 13-inch screen, however, it does not look like ordinary gaming laptops, which means that it will not be far from expected that users will buy it for other purposes.
Portability of this laptop is another advantage. Asus has said that with one charge, the ROG Flow X13 can play 13 hours of video, and its battery will be charged 50% via the USB-C port and the 100-watt charger in 30 minutes. The display of this laptop in two versions; One is 120Hz FHD and the other is 4K UHD with a 16:10 aspect ratio, and since the display can be rotated 360 degrees, Asus has designed them as touch.
Flow X13 launches with AMD Ryzen 9 5980HS, one of the flagship processors of the new Raizen 5000 mobile series, and this seems like a reasonable choice for a gaming laptop. You might think that Asus also used powerful graphics for this laptop, but it is interesting to know that the company has included GeForce GTX 1650 graphics in the Flow X13.
But for gaming users and running games with high frame rates, this hardware will probably appear disappointing.
 Asus has tried to solve this problem in another way, and that is connecting this laptop to an external graphics called ROG XG Mobile. The graphics unit is made up of Nvidia's GeForce RTX 3080 graphics card, and Asus has said that it will enhance the X13 gaming performance to the level of a gaming desktop computer. 
This external graphics will also act as a power adapter. However, you have to pay $ 3,000 to buy a ROG Flow X13 and a ROG XG Mobile laptop at the same time.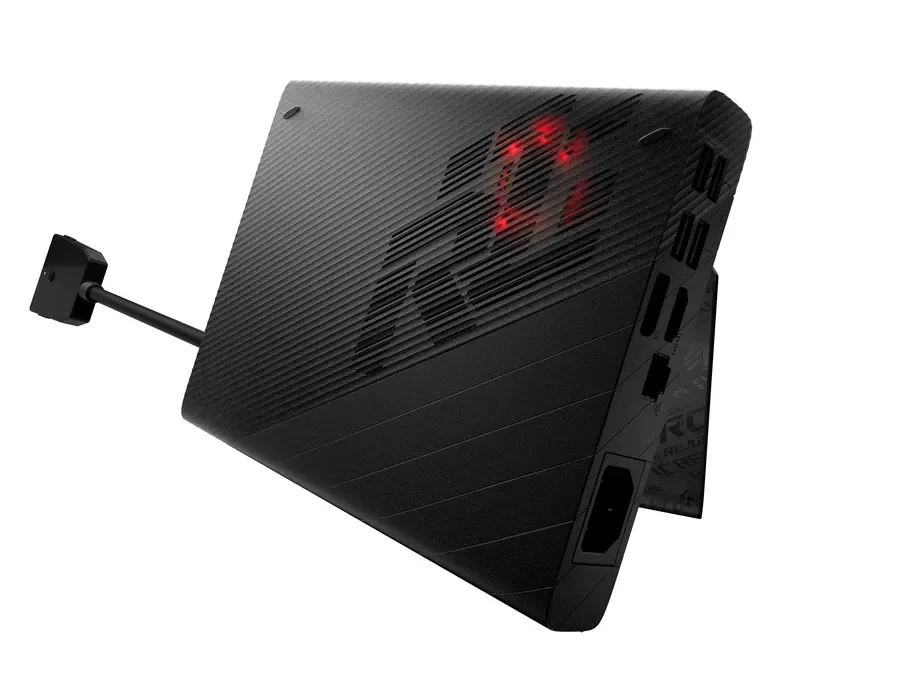 ROG Zephyrus Duo 15 SE
This laptop is an updated version of ROG Zephyrus Duo 15 with two screens; A standard 15.6-inch display (4K at 120Hz to 300Hz FHD) and a 14.1-inch ScreenPad Plus touchscreen (3840 x 1100 or 1920 x 550 pixels) located on top of the keyboard.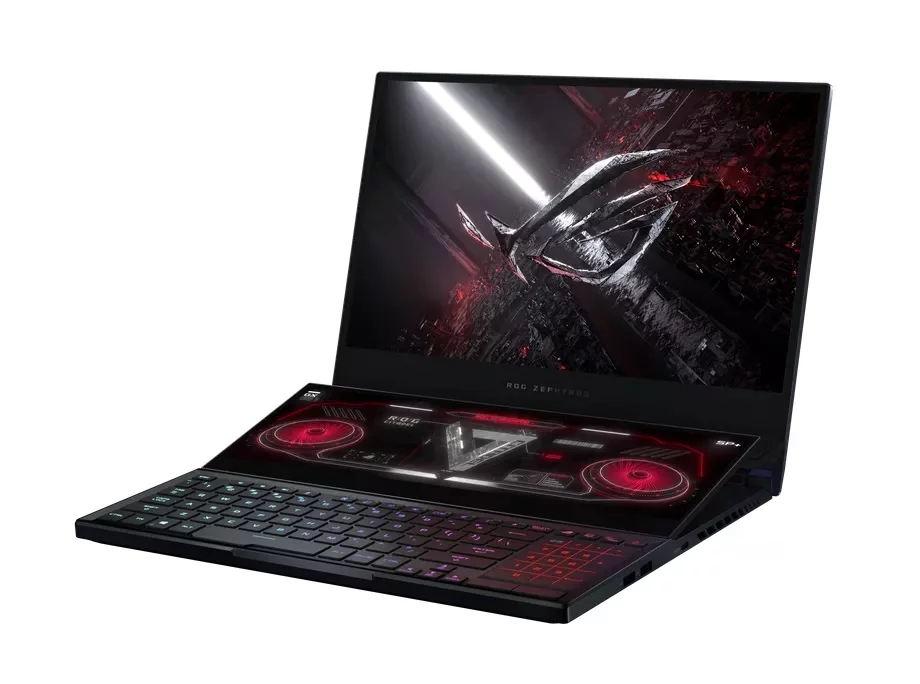 The design of this laptop is such that you can run the game on the top screen and open your playlist on Spotify on the bottom screen or chat with your friends in Discord. In addition, Asus is working with game developers and companies such as Adobe to create compatible dual-display content for these laptops.
The main update of the Duo 15 laptop is that the new version will come with an AMD Ryzen 9 5900HX octa-core processor and Nvidia GeForce RTX 3080 graphics. The cooling system of this device now has an Arc Flow design that has a better performance in heat dissipation. This laptop supports up to 2 GB of memory and 32 GB of RAM (onboard and expandable).
The ROG Zephyrus Duo 15 SE is slightly cheaper than the X13 and can be purchased at Asus stores for $ 2,899.99.
Strix Scar 15 and Strix Scar 17
Finally, the Strix Scar 15 and 17 are the other two models of ROG gaming laptops in 2021, both of which are equipped with an optical mechanical keyboard for the first time in the Oscar series. 
The screen-to-body ratio of the two devices has now reached over 85%, they are equipped with a large battery and a more modern cooling system, and support Type-C charging port, quad speakers and Dolby Atmos audio technology.
The Scar 17 will be available in a version with a 360 Hz display, which is the highest refresh rate on laptops. Both models with new Raizen and Nvidia chips; The top version will be launched with the Ryzen 9 5900HX and GeForce RTX 3080. The two laptops will be available in the first quarter of 2021 for use in online sports competitions.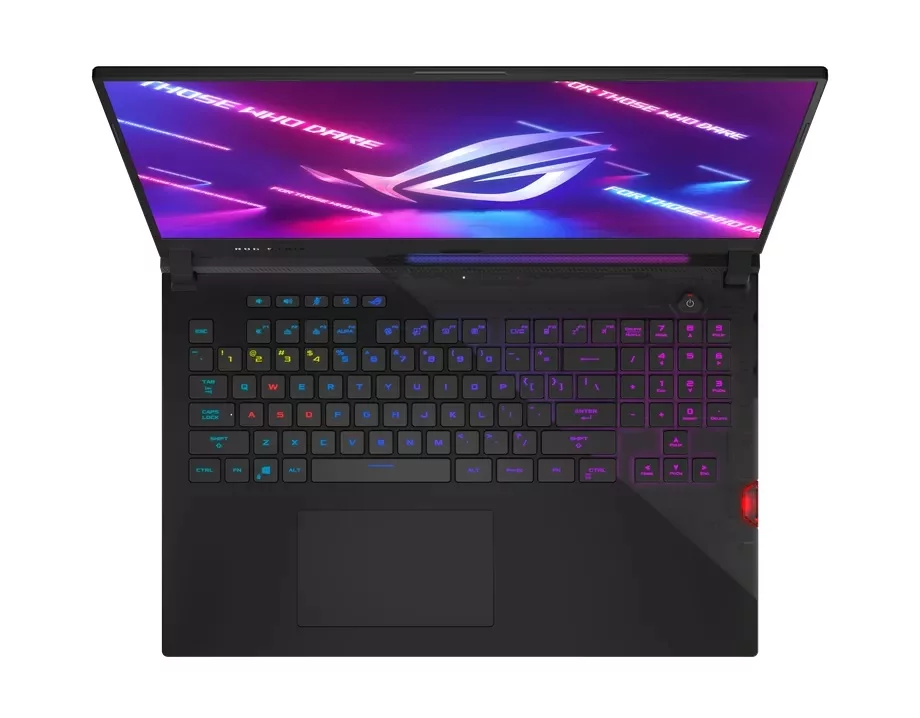 Asus also has Strix G15 and Strix G17 laptops that are not as powerful as the Oscar versions. Of course, these laptops will also come with a Ryzen 9 5900HX processor, but in the highest graphics version they will be GeForce RTX 3070 and their display will be 300 Hz. The G15 will hit the market in the coming months, but pre-orders for the G17 start at $ 1,799.99.
Which of the Asus ROG 2021 gaming laptops do you think is the most attractive and worth buying?