All about Network Link Building or PBN
Normally, after getting the hosting and domain, you should take action and work on the SEO of the website in the best possible way. SEOs are always looking for ideas and strategies that will help them improve their performance and achieve the goals they have in mind. But sometimes these strategies may not be approved by Google and search engines. One of the strategies that is used by some people today is link building network or PBN . This strategy has been rejected by Google and all webmasters active in this field have been asked to avoid this link building method. But some of them still use this method and try to improve their website SEO and its ranking with the help of it. In this article from the Fa host knowledge base , we have decided to address this very important topic, that is, network linking. So stay with us until the end of this article.
The topics that will be discussed in this article are as follows: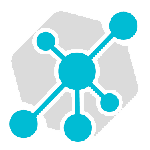 PBN technique or network linking

Things you need to know about PBN link building
PBN technique or network linking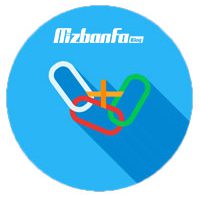 Getting backlinks is one of the most important topics that should be considered to improve website SEO. Now, no matter how much the links are from more reliable websites, it can affect your website's ranking. This is why webmasters try to improve their website by using SEO link building techniques. But sometimes there are people who try to somehow bypass search engines with unconventional methods and get the result that they have to work and be patient for in a short time. One of these methods is network linking. You may have heard about this technique many times or read articles, but you have not yet familiarized yourself with it in detail.
PBN stands for Blog Networks and . Private linking means network In this technique, websites are involved in a network and by receiving planned links, they try to increase their rank in search engines. In the past, this technique was used to improve the performance of a website in search results, but today PBN is considered as a hat SEO black technique and it is recommended not to use this method to build links and get backlinks for the website. Do not use yourself. Because if search engines detect that you have used this method for link building, you will lose your rank or even be penalized. Stay with us until the end of this article so that you can get to know this link building method in a more appropriate way.
Things you need to know about PBN link building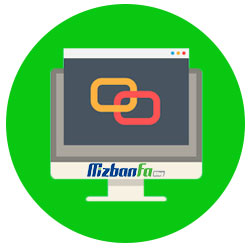 Network linking is a very practical and at the same time risky action. If you can use it in the right way, you can be sure that the action will be fruitful and will ultimately lead to the improvement of your website's ranking. But if you cannot do this in the right way, you will risk being penalized by Google. For this reason, it is recommended that if you do not have enough knowledge and expertise, do not use this link building method.
Be very careful not to make mistakes with the aim of speeding up the development process, because a small movement can involve the entire site and cause you harm. For example, your website may suffer from penalty problems.
10 reasons for the site to be penalized in Google . Step-by-step tutorial on how to detect and fix the Google penalty
Those who decide to use PBN backlinks and network linking can proceed in two ways:
In the first case, they can use their own websites or blogs to get backlinks.

The second mode is dedicated to receiving backlinks from other people's websites and blogs in exchange for a fee.
In order to determine whether a website is part of the network linking process or not, a number of things should be examined:
Host

: The first question that can be asked is whether the IPs of all the involved websites are the same or not?

Site design

: Do all the sites involved have the same design and color or not?

Ownership of the site

: You will have the possibility to check the information about the owners of different websites through the WHOIS database. Obviously, if the owners of the websites that are linked to each other are the same, there is a possibility that the site is involved in a network link building.

Profile backlinks

: having similar profiles from which links are taken is one of the ways to recognize network linking. If different websites have a similar link profile or all of them link to the same website for a long time, it is possible that the site is part of a link network or paid links are used.

Duplicate content

: Many times people copy part of their website content and place it on a site or blog they own to get backlinks. Copy some of the contents of your website and see if it exists on other websites.

Images and videos

: Since it is difficult and expensive to reproduce images and videos, there is a possibility that people on PBNs will use duplicate images and videos. You can see which of the used images or videos are duplicates using the Google image search function.
By checking the above 5 factors, you can determine where the link of your site is placed and whether it is worth the risk or not! You can see that it is easy to distinguish the type of real link and fake link…
Google Penguin Algorithm
The Penguin algorithm has the ability to search and identify all the mentioned items and according to them, it ranks your website or even causes it to be penalized. For this reason, as mentioned, this method is not recommended for you. But the point that you should pay attention to is that you may get involved in network linking without even knowing it. This happens more prominently when you leave the website SEO and link building to a third party. Network linking or paid backlinks are usually used, which may make a website successful in the short term, but in the long term, it will cause the site to lose value in the eyes of search engines and be penalized.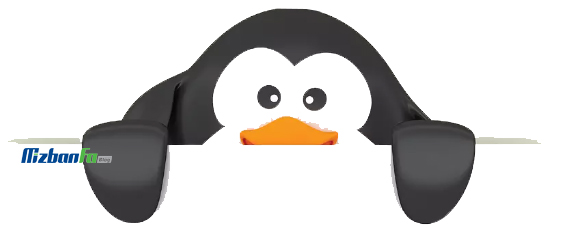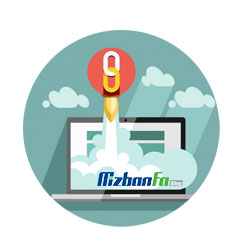 Remember, when you go about optimizing your website in the right way and using white hat SEO, you can see its long-term impact on your website. It is even possible that your competitors have also used this technique and obtained a good rank. But this issue should not cause you discomfort or worry. Because Google has become smarter and stricter day by day and you can only experience success if you have followed the SEO path of your website in a correct and principled way. In this article from the Fa host knowledge base, we have tried to share with you how to create a network link and its dos and don'ts.
We suggest that you study the comprehensive SEO training of Fa Host, which has been prepared with great effort and is provided for free in order to increase the level of awareness of the visitors