What is Google Alert?How to Set Up Google Alerts in a few minutes
Google Alerts is a handy tool, but not many people are familiar with it and its capabilities aditiondition; the few people who use this utility have used its potential effectively.
You probably wouldn't mind if you could get an alert every time your name, your company, or your most important target keywords are mentioned anywhere excellent internethathe good news is that Google Alerts does precisely that for you, and the second good news is that mastering this simple and efficient tool only takes a few minutes of your time.
In this article, we introduce you to Google Alerts, the reasons for using it, and how to work with this helpful tool.
What is Google Alert?
Google Alert is a free tool that can notify you whenever your desired keyword or phrase is registered and indexed by Google.
You have probably searched for a word or phrase on Google to see what people are saying about it or to get new information about it. Google Alerts does the same for you efficiently and automatically. Using Google Alerts lets you not miss relevant and possibly important results that did not appear on the first page of search results. Plus, it's naturally more straightforward to get automatic notifications than manually searching for individual phrases and words.
Note that there will be a time gap between when your desired word or phrase is published on the Internet and when you are notified because indexing of new pages is usually not done immediately and often takes several days. At the same time, usually this delay of several days dunique have a special effect on the value and benefits of obtaining the desired information.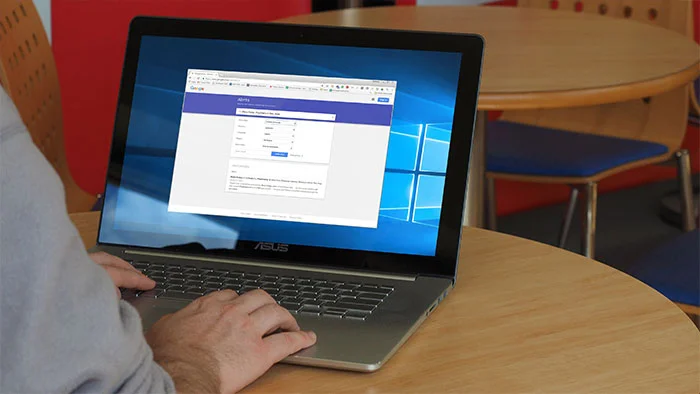 Applications of Google Alert
Google Alert has great potential to be used in marketing. Among the most important and practical results of using this useful tool the following can follow-upon:
Follow up mention of desired names on the Internet
You may want to know who and where has mentioned you, your boss or anyone else on the internet. In this case, it is enough to set an alert for the names you want in Google Alerts, so that it will inform you as soon as those names meet the sharp eyes of Google. In this way, you can monitor the status of your reputation.
Monitoring the company's brand position
Just like tracking the names of different people, you can monitor your company's brand name through Google Alerts. In this case, whenever people say negative or positive things about your company, you will be informed and you can take appropriate measures to maintain and strengthen your brand position.
Monitor competitors
There's no doubt that you need to know what's being said about you and your company, but it's just as important to know what your closest competitors are doing. You can do this easily by entering the names of competitors or their respective companies.
Monitor target keywords
Google Alert can show you the usage status of your main keywords. By knowing the status and range of use of your keywords, you can take your content to topics that no one has yet approached. In addition, it can lead to finding and exploiting other related keywords as well, and in general, it can become a factor in strengthening your strategies in terms of finding and using keywords.
Backlinking
Whenever the name of your business, product, or service is mentioned in a blog or question-and-answer platform (such as Internet forums), there is a valuable opportunity to get more exposure or get backlinks. Using Google Alerts will help you find these opportunities as quickly as possible and stick to the bread while the oven is still hot.
To use Google Alerts as a backlinking tool, it is enough to set alerts for queries (words, phrases, and sentences that users search for) related to your products or services.
For example, if you sell video projectors, you could monitor terms like "buy home video projectors" and "best video projectors for gaming."In this case, Google Alerts will show you relevant pages where you can answer your target audience's questions, promote your product or brand, and link to your website.
How to set an alert in Google Alert
Setting up alerts in Google Alerts is very easy and can be done quickly and easily. For this purpose, follow the steps below:
1. Visit https://alerts.google.com. Setting and managing all alerts is done through this page.
2. Enter the word or phrase you want to monitor in the corresponding box.
3. Click on Show options to access notification settings. Here, you can further narrow the results using various filters:
How often: Determines the frequency of receiving the alert, which can be set in three modes: As it happens (immediately receive the alert), At most once a day (at most one alert per day) and At most once a week (at most once a week). .
• Sources: determines the format of the content in which the word or phrase you want is mentioned; For example, news, blogs, videos or books section.
• Language: Determines the desired language.
• Region: Determines the geographic region of the search.
• How many: Specifies the number of results to be displayed. This section has two options: Only the Best results, which displays only the best results at Google's discretion, and All results, which provides you with all the results.
• Deliver to: Indicates where to send alerts, which can be your Google account email address, or you can receive alerts via an RSS feed.
4. Click on the Create alert button. From this moment, you will be notified of the mention of the word or phrase you want (with the conditions you set).
5. Return to this page to manage or update alerts as needed. You can edit or delete the alert you want at any time.
Tips for optimal use of Google Alerts
As you can see, setting up and using Google Alerts is very easy. At the same time, there are still methods and tricks that by knowing them you can use this utility better and more:
– Set a warning for common spelling mistakes of the desired word or phrase. Google's ability to recognize and automatically correct words and phrases that are not typed correctly cannot be ignored, But in any case, the work does not fail to work hard.
– If you want to receive a warning for the entire phrase you entered (ie multi-word texts), you must enclose it in English quotation marks (""). Of course, you can use all search symbols; For example, by adding the + sign before a word or a phrase, you tell Google that that word must be present in the results.
– Set alerts for different types of queries in Google Alerts. For example, consider the different ways in which the same question can be asked. Note that you can add up to 1000 alerts to the system with each email address, So don't be stingy.– If you have an RSS feed, you can send alerts there instead of email to avoid cluttering your inbox.
– Use Google Inbox to organize alerts sent via email. For this purpose, it is enough to go to https://inbox.google.com instead of gmail.com. All Google Alerts alerts in Inbox are categorized under a heading that you can click on to view all of them along with their details.
Do not use general words. You might think that the more notifications you get, the more information you'll get, and that's to your advantage. For example, you might want to set up alerts for general topics in your industry, such as "Sportswear" or "Accounting." Such a policy will lead nowhere Because your inbox will be bombarded with notification emails and eventually, you will delete them without even checking them. So, use more specific words and phrases that you know are always relevant to your business and your goals.
– Use Google Alerts filters. The filter in Google Alerts is a solution to limit the scope of the search, with the help of which you can specify things such as notification frequency, search sources, geographic region and language you want, and therefore get more accurate and relevant results.
Remember the reason for each warning. The purpose of this recommendation is to emphasize keeping goals in mind when setting notification alerts; Because as long as you have a goal and a plan, you will go astray less.
Does Google Alerts cover all your needs?
As you can see, it is very easy to configure and set the alert in Google Alerts, and in addition, this useful tool leaves you free to try different words and phrases. At the same time, Google Alerts can't perform 100% flawlessly, even on sources like websites and blogs (which you might think it should have complete control over).
In addition, another sector that is very dynamic and due to the natural delay of Google Alerts in registering information, its notification is not done at the optimal speed (or that not all its sectors are covered), is the field of social networks. Note that due to the interest of many Internet users in Internet social networks, lack of knowledge or a delay of several days in knowing what is happening on these platforms will never be in your favor. However, these are your potential and actual customers, and if you don't know what they think about your brand or products, you won't be able to get their opinion and satisfaction, and therefore you will leave this work to your competitors.
For this reason, it is suggested that in addition to exploiting the benefits of Google Alerts, you should not neglect the use of social network monitoring and analysis tools.
Conclusion
Google Alerts is one of the simplest and, at the same time, the most efficient tools that can be used in marketing, and since it is always important to know what people say and think about your business, there is no excuse for not using this useful tool.
If you haven't started using Google Alerts yet, just take a few minutes and start monitoring the most important names and keywords you want through the methods mentioned. Be sure that after some time you will be surprised by the information you get and the impact it has.