What Is DENT Digital Currency? Global Market For Mobile Data On The Blockchain Platform
Have you ever been on vacation and had to deal with the hassle of changing your SIM card, finding a cellular network, and agreeing on affordable rates? 
The problem is that mobile networks are very scattered around the world, and making international calls is often expensive, laborious, and, in fact, very difficult. DENT Digital Currency (DENT) solves this problem by creating a global mobile data market on a blockchain platform.
Dent is a unique project that uses blockchain technology and its own digital currency to facilitate data exchange, seeking to establish a virtual telecommunications company (Telco) and a worldwide data market. 
In fact, Dent's main goal is to allow mobile data, such as decentralized digital currencies, to flow freely over networks.
In this article, we will introduce the Dent project, its technology, as well as the project's own digital currency with the DENT symbol. So stay tuned.
What are the goals of Dent Wireless?
Today, with the advent of new revenue models in the world, the established telecommunications industry has become more unstable and faces many challenges. The globalization of different things has also affected the way data is used and exchanged. Meanwhile, Dent is trying to keep up with new technologies.
The main goal of the Dent Blockchain project is to free consumers from the grip of regional telecommunications companies, so that everyone has the freedom to choose to buy, sell and use mobile data.
Therefore, it can be said that Dent is a blockchain network that intends to create a global marketplace to make it possible for everyone to buy and sell mobile data. The good news is that telecommunications companies can also work with Dent in this global marketplace. In this way, different mobile operators are connected and roaming costs of users will be minimized.
Mobile data exchange as a commodity
Dent estimates that nearly $ 5 billion a month in data remains unused. In most cases, the remaining data can not be transferred to the next period. As a result, it can be said that this data is lost, while the cost is paid by the users.

Thus, by making the mobile data market more transparent and relevant, Dent allows consumers to exchange their unused and surplus mobile data as a commodity in a global marketplace. In this way, the value of that data will no longer be lost.
Transforming trends in the mobile industry
There are three major trends that have revolutionized the traditional mobile data industry:
Separated billing for data: This is more evident in the cable industry; Where live internet broadcasting services such as Netflix and Hulu have gained market share for traditional cable operators by providing unbundled cable services. Earlier, Cricket also took steps to separate mobile data. Now Dent intends to take mobile data to a new level by creating a global market.

Eliminate international roaming costs: In the past, receiving roaming mobile data internationally was very expensive due to the high cost of the routing architecture of older telecommunications systems. Dent solves this problem by using much cheaper internet transfer and blockchain technology.

Mobile Data Consumption Payment: This trend was started by prepaid and credit wireless service providers, but now Dent intends to improve it through its global marketplace and mobile data market. With Dent, you can get mobile data at the best price and buy only what you need.
The role of electronic SIM cards and soft SIM cards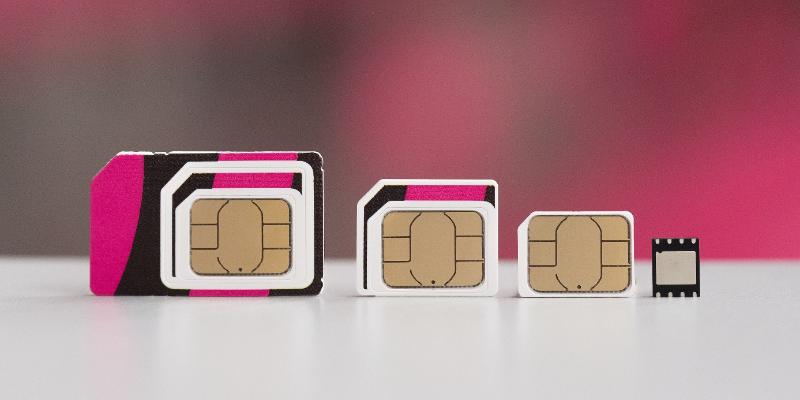 One of the emerging technologies that can help build projects such as DENT digital currency is changing the vision of the Subscriber Identity Module (SIM) technology. The new technology of electronic SIM cards (eSIM) and soft SIM cards (Soft SIM) due to the use of electronic and cloud-based models, eliminates the need for users to use physical SIM cards.
Electronic SIM cards are available as internal components in smartphones, but soft SIM cards do not require a physical presence and work using cloud technology. This is why a soft SIM card is more preferred than an electronic SIM card. Both of these SIM cards allow users to freely choose between mobile data providers.
Dent, meanwhile, uses cloud and blockchain technology to allow users to freely choose their mobile data provider.
How does Dent digital currency work?
DENT digital currency provides users with instant access to telecommunication networks around the world by using its functional token with the DENT symbol. DENT is an ERC-20 token built on the Atrium blockchain.
 In this way, the token provides the smart contract capability needed to run a blockchain-based mobile data market. Simply put, in this market, mobile data packets are offered in the form of smart contracts.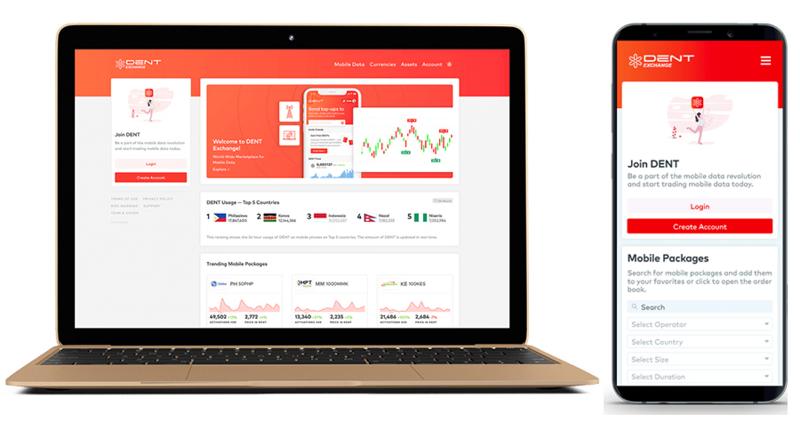 The Dent Digital Currency Project has three main components:
Mobile Data Market: This is where users can use DENT tokens to buy and sell mobile data. Vendors receive DENT tokens in exchange for handing over their mobile data packets, while buyers can purchase these tokens from exchanges. Dent also created an Offer Wall, allowing users to receive DENT tokens for free by playing games, completing surveys, and more.

Mobile Data Exchange: More than 13 million users are buying, selling and exchanging their mobile data packets in a tokenized way at Dent Exchange.

Dent Mobile Applications: Dent mobile applications are the main interface for accessing the exchange and interacting with Offer Wall Dent. In addition, with the implementation of Dent customer loyalty program called Afterburner in its mobile application, users can stick their DENT tokens to receive discounts on transaction fees and other benefits.
Dent app is easy to download and can be set up in less than 2 minutes. In addition, Dent encourages users to download their app by providing free DENT tokens.
Dent app is available for both iOS and Android operating systems . If you have any questions about the app's performance, you can contact the developers directly via support@dentwireless.com.
Who are the founders of Dent?
Hong Kong-based Dent Wireless was launched in 2014. The company was originally called Commando Coder and was an automated market based on risk management functions. Most of the parent company's technologies are now integrated into the Dent platform, and in 2017, DENT was launched after receiving funding from other founders.
Currently, the Dent team consists of 9 people who have experience in various fields, from mobile technologies to software engineering and Forex trading.

Tero Katajainen is the CEO and founder of Dent. As a start-up technology entrepreneur, he has experience in Forex trading platforms and mobile operators. 
He was also one of the first developers to implement a direct payment system in the mobile operator's client applications.
Known throughout his career as a fierce entrepreneur, Mikko Linnamaki is another of Dent's co-founders. He also has a background in mobile architecture, which makes him a valuable asset for the Dent project.
Andreas Vollmer is another Dent co-founder and mobile phone expert. He has been involved in mobile application development for more than 12 years and was one of the founders of TDsoftware Mobile Application Development Company.
Criticism of Dent Digital Currency Project
There is disagreement about the distribution of DENT tokens. Initially, the token (ICO) was supposed to sell 70 billion of the 100 billion available tokens, but only 8.6 billion were sold. 
All the unsold tokens were distributed among the team members, which is why some are worried about the centralization and ownership of a large percentage of the tokens available by the VP.
This means that the project could ultimately be only slightly better than the current mobile industry, and most of the DENT and power tokens will be in the hands of the Dent team, telecom service providers and a number of whales. This will ultimately lead to an imbalance in favor of commercial interests.
DENT digital currency token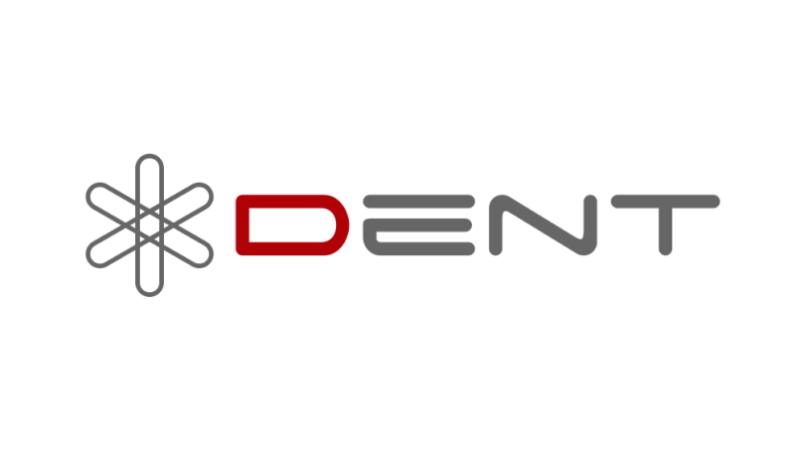 The DENT token is an Atrium-based ERC-20 token based on Dent, a proprietary digital currency. This token can be used to pay for mobile data packets. DENT tokens can also be exchanged for Fiat currency in a digital currency exchange.
Of the 100 billion DENT tokens generated, about 94 billion are currently in circulation, and the remaining tokens are issued quarterly.
DENT token price history
The first DENT token was released in July 2017, during which developers sold $ 4.3 million of their tokens. At the time, 8.6 billion DENT tokens were sold at a price of $ 0.0005 per unit. 
The token did not show much price increase for about 5 months and traded in the price range of $ 0.001-0.006. Until December 2017, DENT entered a bull market, and finally on January 9, 2018, the price of Dent digital currency reached its highest historical price at $ 0.111.

DENT token price chart from the beginning until now
However, the uptrend was not very stable and within a week, the price of DENT tokens fell by more than 50%. The downtrend continued for several months, until in August, the DENT price reached $ 0.001. After that, during 2019, the DENT token took a neutral trend and traded in the price range of $ 0.002-0.0001.
In February 2021, coinciding with the beginning of the upward trend in the digital currency market, this token also took an upward trend and its price increased to about $ 0.02.
Where to buy and store DENT token?
Currently, most DENT token transactions are processed at Binance Exchange . The token is also supported by well-known exchanges such as KuCoin, FTX, Uniswap and Gate.io. Overall, despite the very volatile price of DENT, there seems to be relatively high liquidity for this token.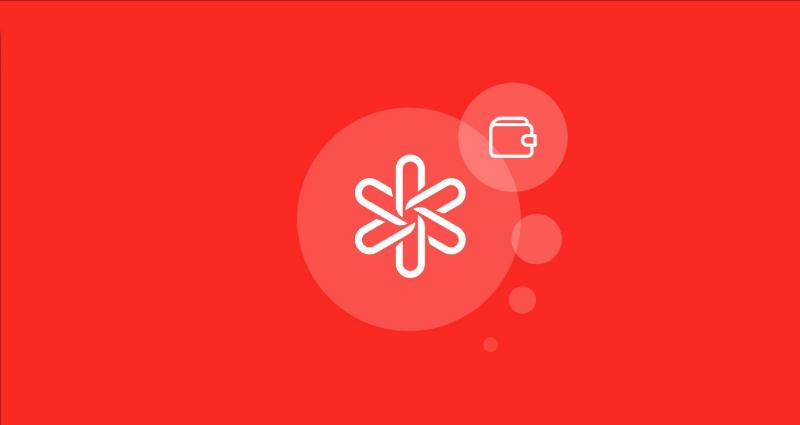 As an ERC-20 token, the DENT token can be stored in any wallet compatible with Atrium-based tokens, such as MetaMask or MyEtherWallet. In addition, users can stick their DENT tokens in the Dent app wallet.
Dent Roadmap for 2021
The Dent team has worked tirelessly over the past few years, and now in 2021 we can see the results of their work. This year, before launching any new product or service, we expect to see an increase in Dent marketing and global brand awareness. In this regard, the main focus of the Dent project is on international markets and travelers.
In the first half of 2021, Dent plans to activate its electronic SIM cards for Windows 10 laptops and tablets. The team will also launch data exchange capabilities for its electronic SIM cards, both in exchange offices and in mobile dent applications. You may soon see ads for these features on social media platforms such as Twitter, Facebook, Instagram and Snapshot.
The digital currency team Dent is currently developing a device and network connection for this year's Tokyo Olympics. They also plan to add more than 20 new countries to the global Dent e-SIM package. Dent Exchange will also see an update.
Concluding remarks
In this article, we introduced the Dent project, its technology, as well as the project's own digital currency with the DENT symbol.
As mentioned, Dent creates a global marketplace that allows anyone, regardless of which telecommunications company the customer is, to buy and sell mobile data. The developers of the project have created DENT tokens to facilitate this, claiming to have more than 13 million users worldwide.
Although the Dent digital currency project is facing criticism, it is still moving forward. Dent's success cannot be ruled out with certainty, but it seems to be a project to be considered.