The Best Computer Games In The Last 10 Years That You Should Experience
From the past to the present, computers have been the constant companion of gamers; Although video games are just one of the applications of the computer, there are still many people around the world who enjoy playing with the platform mouse and keyboard. 
We have already done some articles focusing on the best works of different consoles, especially the eighth generation consoles, and this time it is the turn of the computer, but our approach to it will be a little different.
Given that the time range of computer games is much more powerful than, for example, eighth generation consoles, we decided to first look at the best computer games in the last 10 years, or more precisely from the beginning of 2010, in the video and article that you will see below. Let's go to the end of 2020 based on the meta score.
But this does not mean forgetting the great masterpieces that do not fall into this period, and if there is no particular problem, we will try in the early 1400s in separate and completely dedicated articles, to the masterpieces and unforgettable works of the PC, regardless of limitations. Let's go to the time and date of release, which may or may not have subscriptions to the current list.
So we suggest you watch the video below first and then we will go to a more detailed introduction of the games; Just keep in mind that, as an exception, the list does not include games with less than 10 registered critics, does not include add-on packages whose original version was on the list, and sets of games that could have several versions on the list. , We have enough to bring a version that has a higher and better position to increase the variety of the list: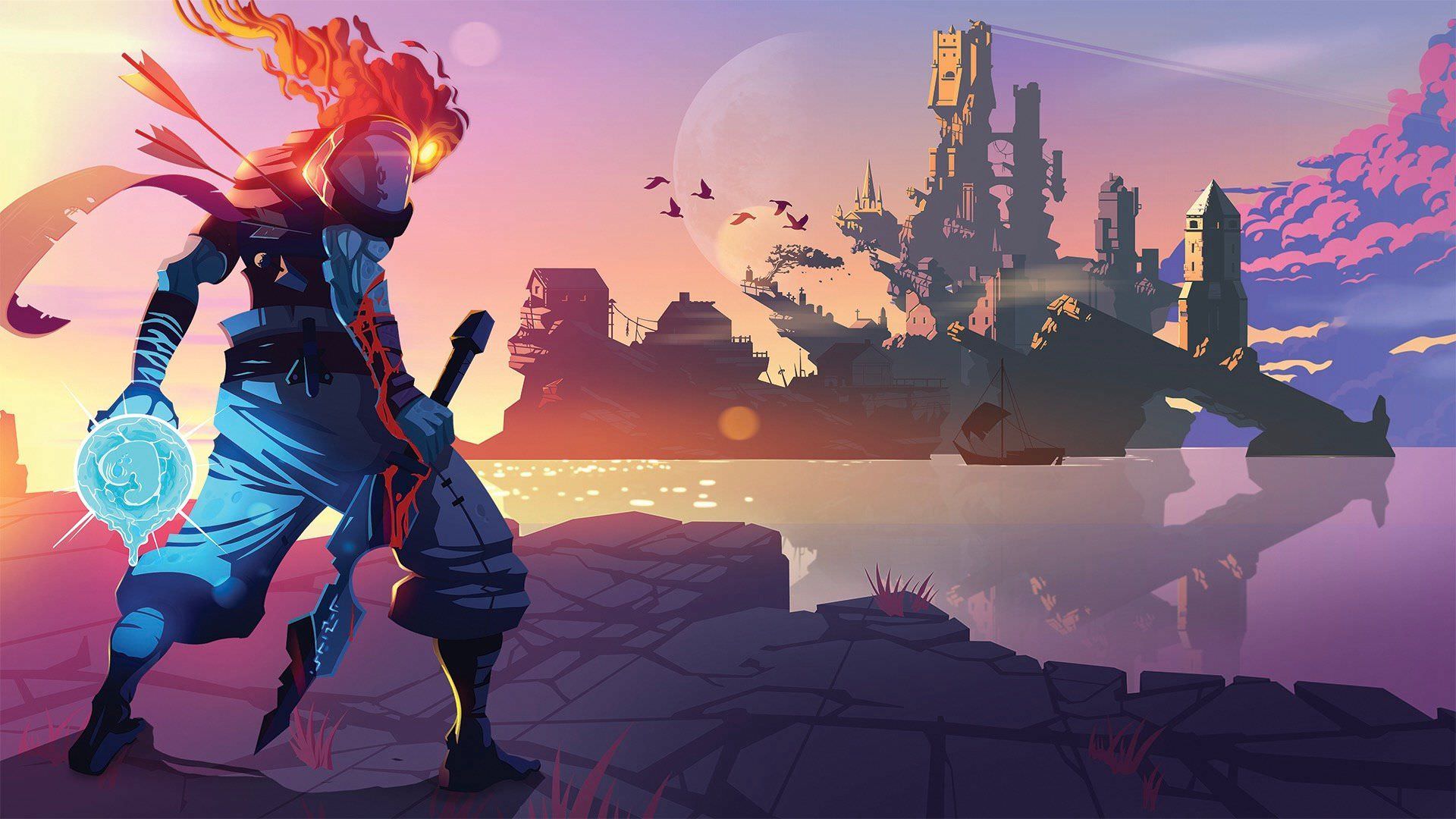 40- Dead Cells
In the fortieth best computer games, Dead Cells from Motion Twin Studio is ranked. An action platformer game by Metrodonia and Ruglit, in which players guide a character and must strive to reach higher environments and ultimately the end goal of the game. However, this is not easy, and Dead Sells is one of those games where you will face death over and over again, and you will have to start again from where you started to try to be more successful.
Of course, one of the things that makes Dead Sells such a valuable experience is that it values ​​the player's efforts, and despite consecutive deaths, it also gets things that make you not get discouraged from the game experience over time. Awesome combat system, high variety of equipment as well as really great visual and sound effects, have made Dead Sells a successful game that can be entertained for hours and enjoy the experience.
---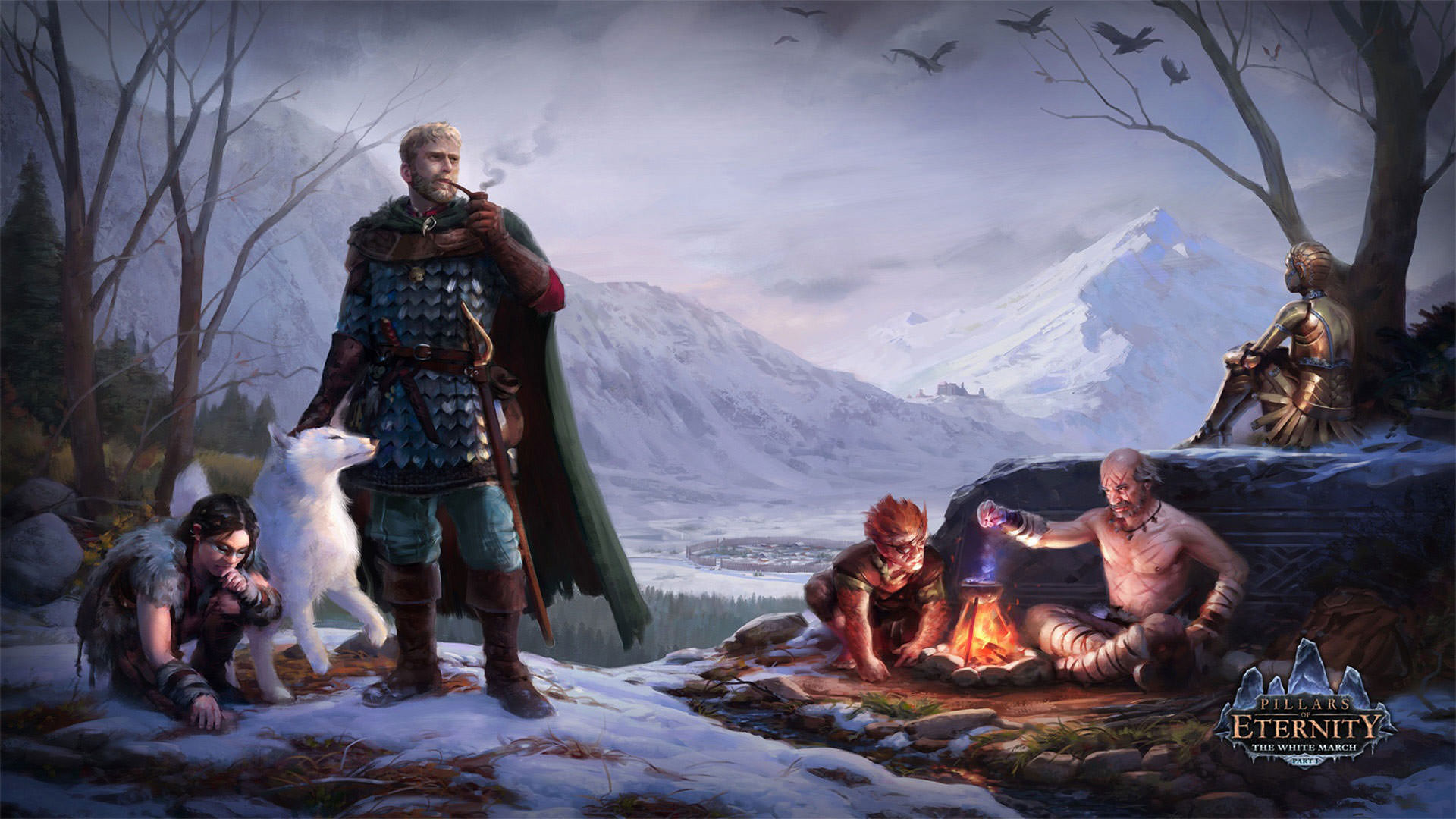 39- Pillars of Eternity game
Obsidian Studio can be considered one of the best in the field of role-playing games, and for this reason, the fact that Pillars of Eternity is ranked 39th in the best computer games, is not at all strange and unexpected. Pillars of Eternity was released in 2015, and if you have a craving for a role-playing game with an atmosphere of classic style, you can be sure that it is worth the experience.
Pillars of Eternity was created thanks to a Kickstarter campaign; Where a total of $ 4 million was raised for the game, which until then, was the record for most support for a game at Kickstarter.
This independent action allows Obsidian to make the game exactly according to his own taste, and the result was amazing! Pillars of Eternity, on the one hand, has a compelling story to tell, but its most important feature is nothing but entertaining gameplay and deep depth of its role-playing elements; So that you can easily create your favorite character and with the variety of skills and upgrades available, turn him into exactly the character you want.
---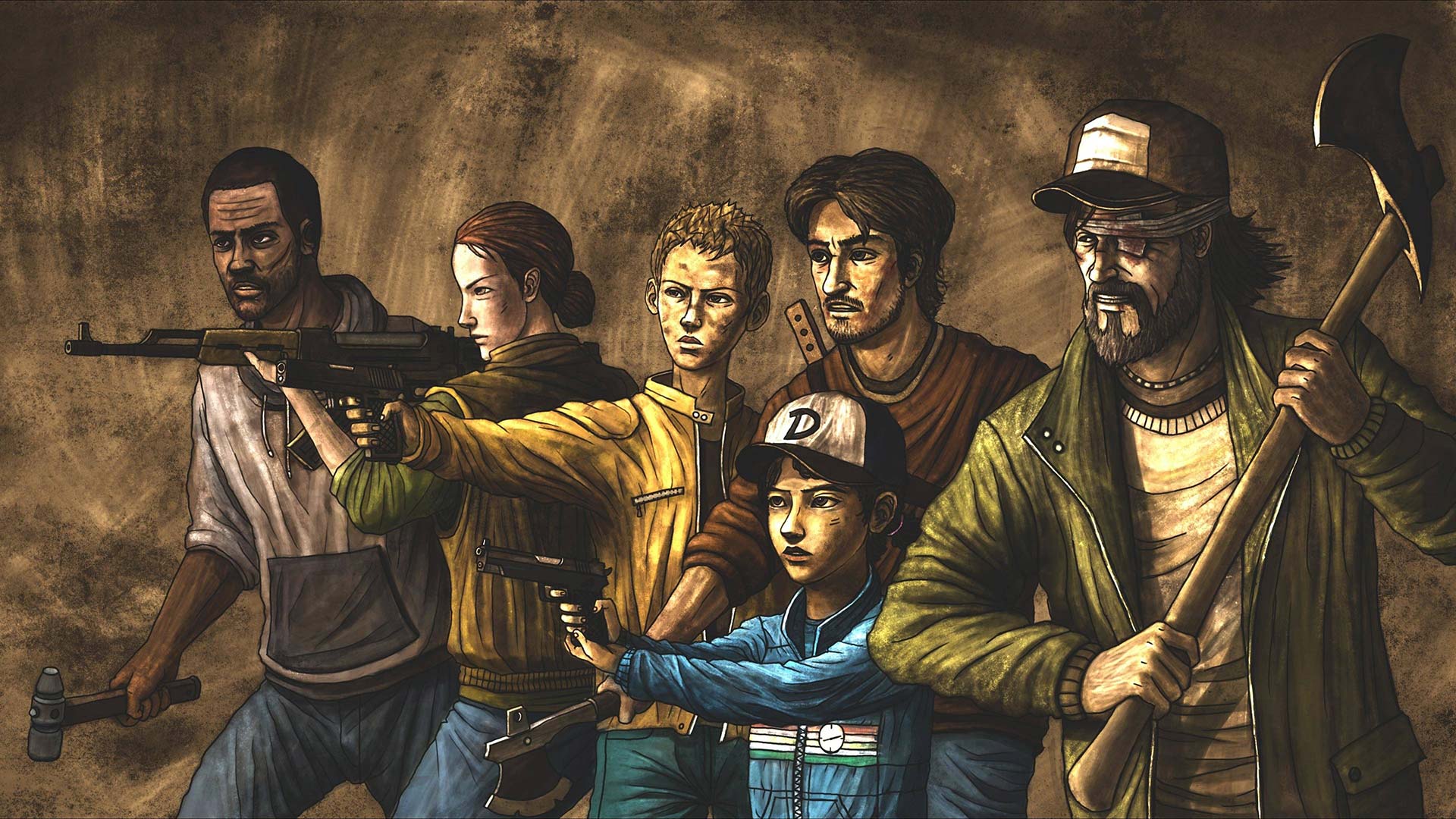 38- The Walking Dead: A Telltale Game Series
Remember Teletail Games Studio with its memorable games before it was shut down in that bizarre situation, one of the best of which is definitely the original animated series The Walking Dead, which first began in 2012 as an episodic experience. It is also ranked 38th in the list of the best computer games.
The first season of Walking Dead TV Games started in 2012 and had a total of 6 episodes. The game involved the story and the players to such an extent that at the end of 2012, Walking Dead was even selected as Game of the Year, and in a way it can even be said that it paved the way for many successes that Tellet continued to achieve.
One of the main advantages of Walking Dead for people who want to go to it these days is the availability of all episodes and even published seasons of it; So if you have not experienced this game to date, it is a good opportunity to go to it, especially in the upcoming holidays.
---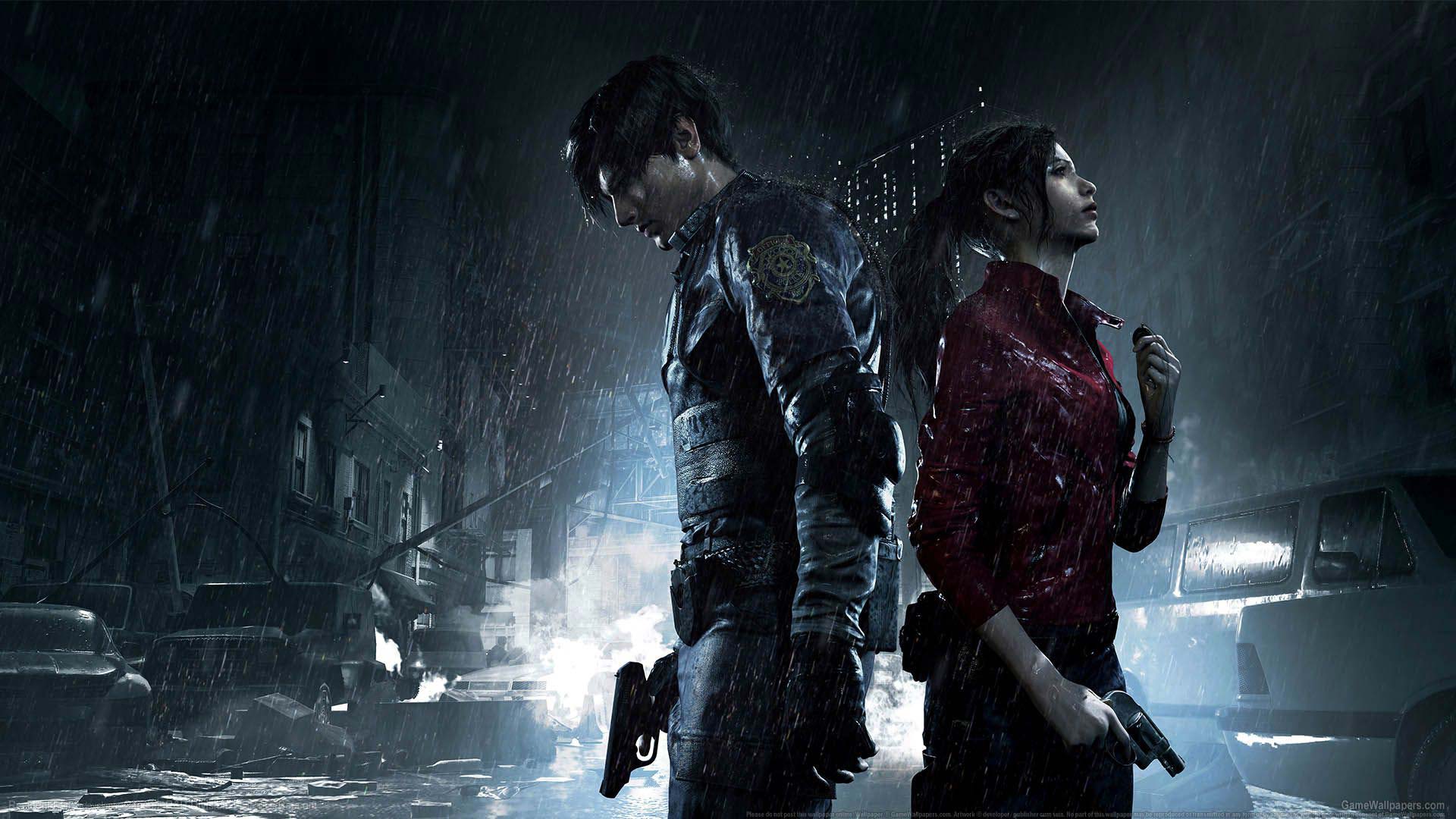 37- Resident Evil 2 game
The original Resident Evil 2 has always been hailed as one of the best survival horror games, and it was in 2019 that Capcom released a remake of the game; Ironically, the game was very well received, and for this reason, we are witnessing it being ranked among the 37 best computer games.
Resident Evil 2 takes players to Racon City; Where Lian S. Kennedy and Claire Redfield each set foot in the city with special motives and engages in a nightmare full of zombies and fear. The Resident Evil 2 remake, in addition to retaining many of the elements of the original version, has new features from changing the camera angle to other things, and in general, although some fans of the original version criticized it, but it is a work that You can enjoy playing it.
---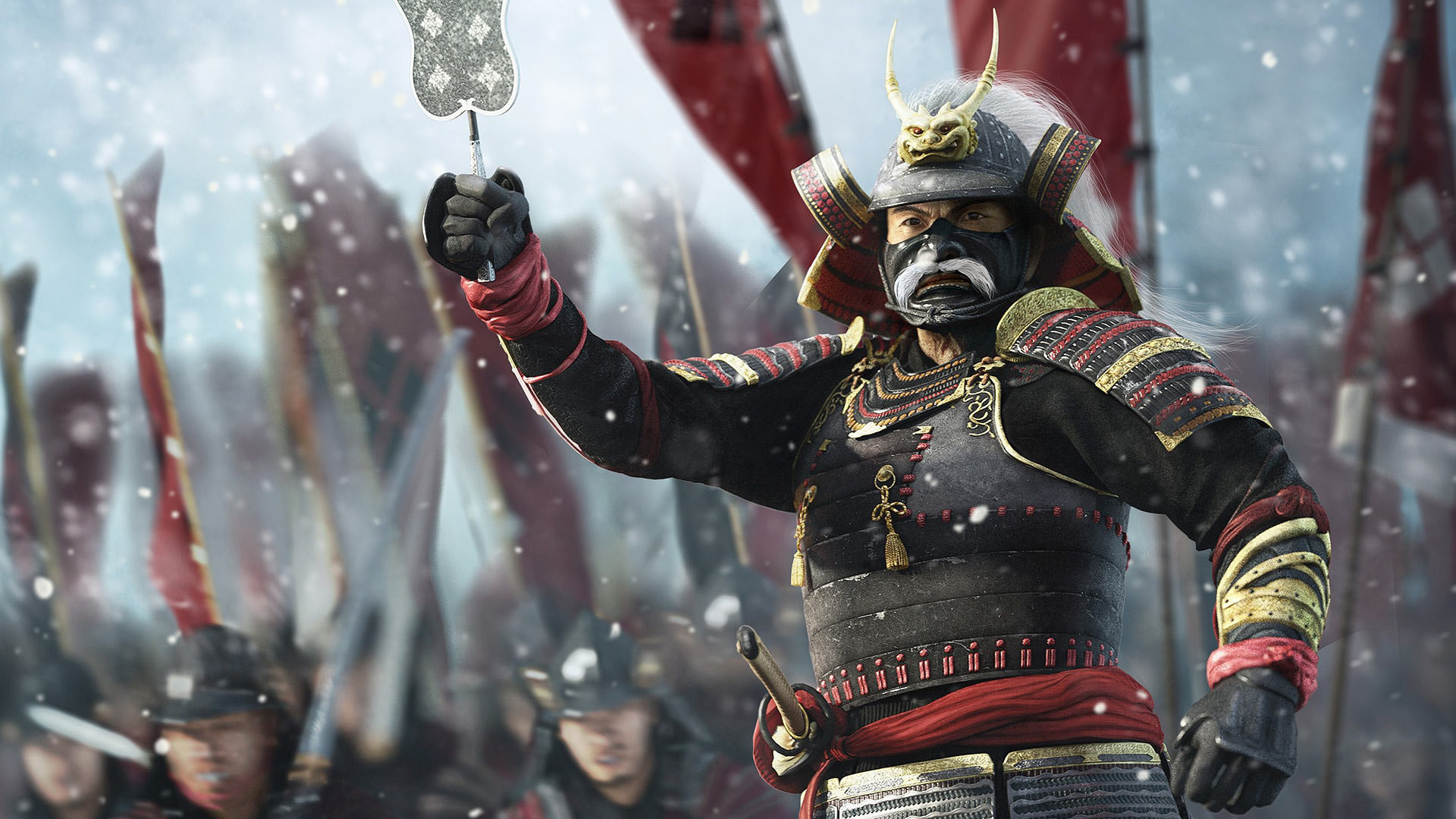 36- Total War Shogun 2 game
The Total War series is part of an old strategy game series that takes players to different historical games in different versions, and in a combination of a turn-based strategy with simultaneous large-scale battles, offers sweet experiences to fans of this genre. The current version of the list is the 2011 Total War Shogun 2.
Total War Shogun 2, as its name implies, takes players to Japan in the 16th century; When the first version of Shogun was running. As usual, players in the game campaign enter a turnaround experience by choosing one of the leaders, in which they must succeed by making the right political, economic and military decisions. The famous simultaneous battles of the series are taking place this time with the presence of samurai and other forces, and in total, they have created an interesting game.
---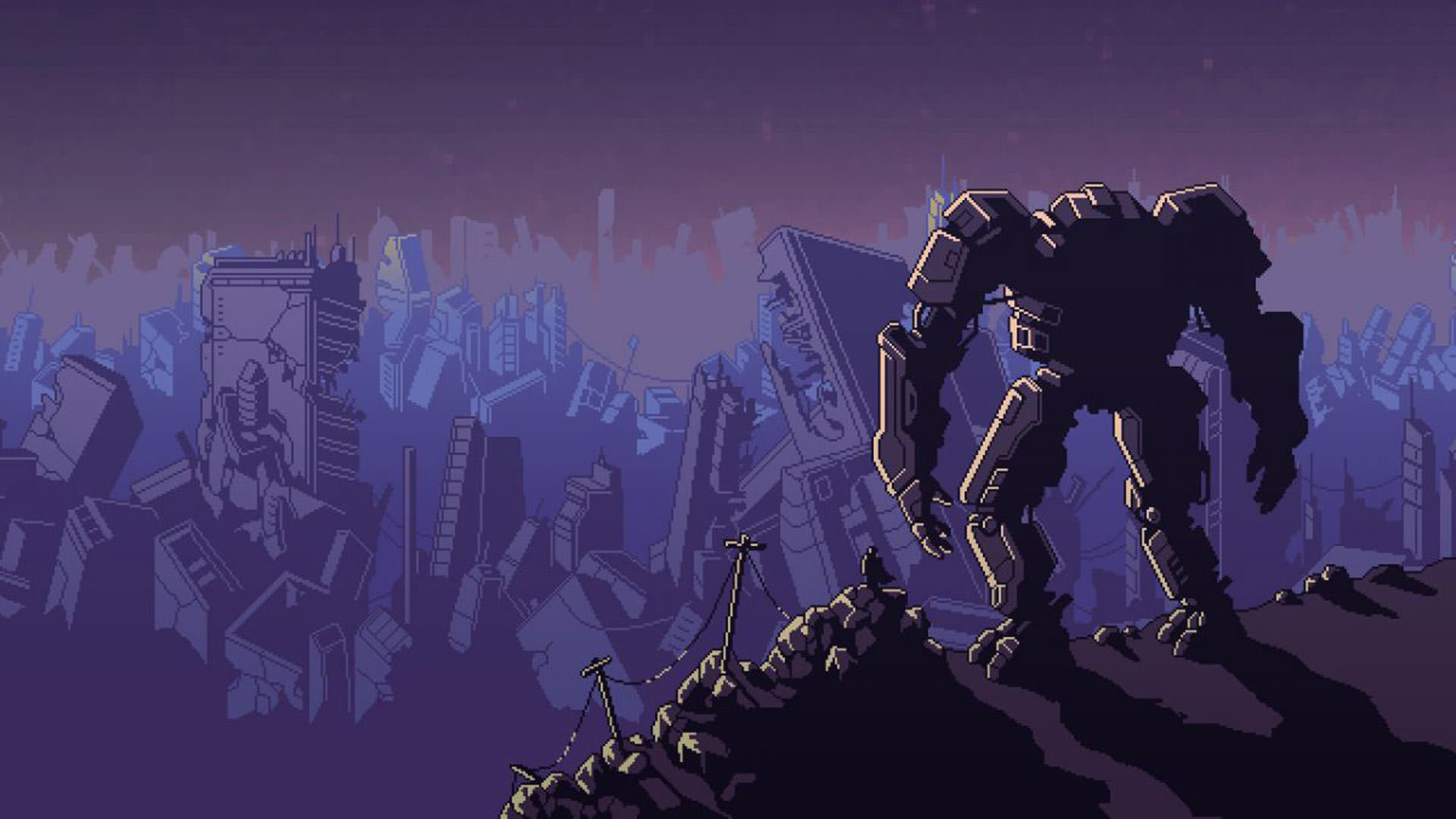 35- Into the Breach game
After experiencing the success of FTL: Faster Than Light, Substage Games created a work in its second production called Into the Breach, which may seem like a very simple and ordinary game at first glance, but in fact it is a very strategic strategy experience. It is addictive and fun.
The story of Into the Breach will be told in the future; Where humans use massive mechanical equipment, each with unique characteristics, to combat creatures that have invaded Earth. The game process is basically a turn-based strategy in which you have to try to clear the map in various stages. Different parts of the map will have different effects on your performance, and of course, you will be able to pass the battles of the game in a variety of ways with a little creativity.
---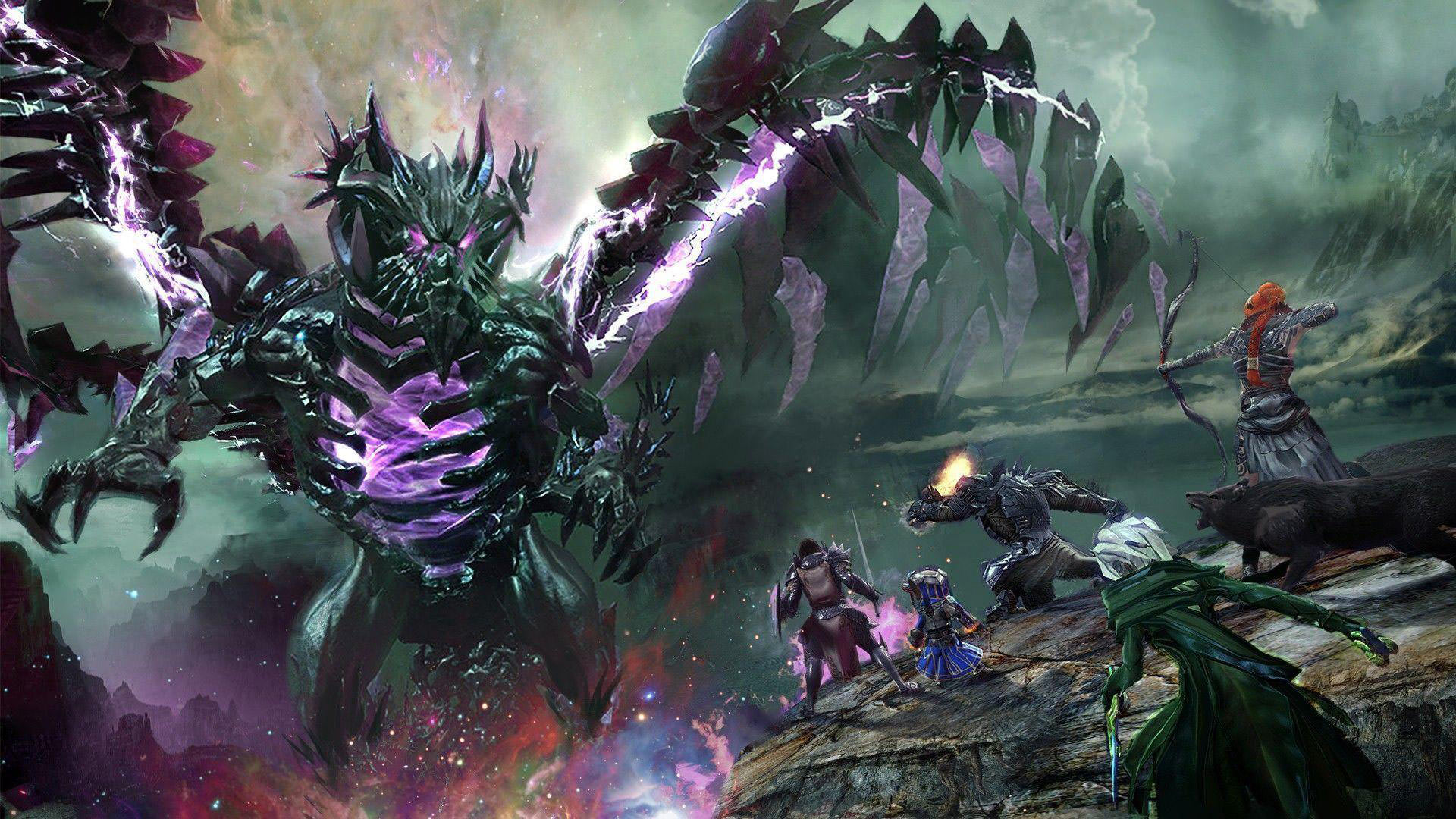 34- Guild Wars 2 game
There are many quality and first-class MMORPG games on the computer, and for this reason, in the 34th place in the list of the best computer games, we see Guild Wars 2, a product of 2012.
Guild Wars 2 is a fantasy-themed game that takes players into the world of Tyria to have their own adventure in this vast and detailed world. One of the special features of the game that makes it a valuable work is its story, which is greatly influenced by the player's decisions and actions. The creators of Guild Wars 2 have also released a lot of content for the game to date, which has made it even more widespread and engaging.
---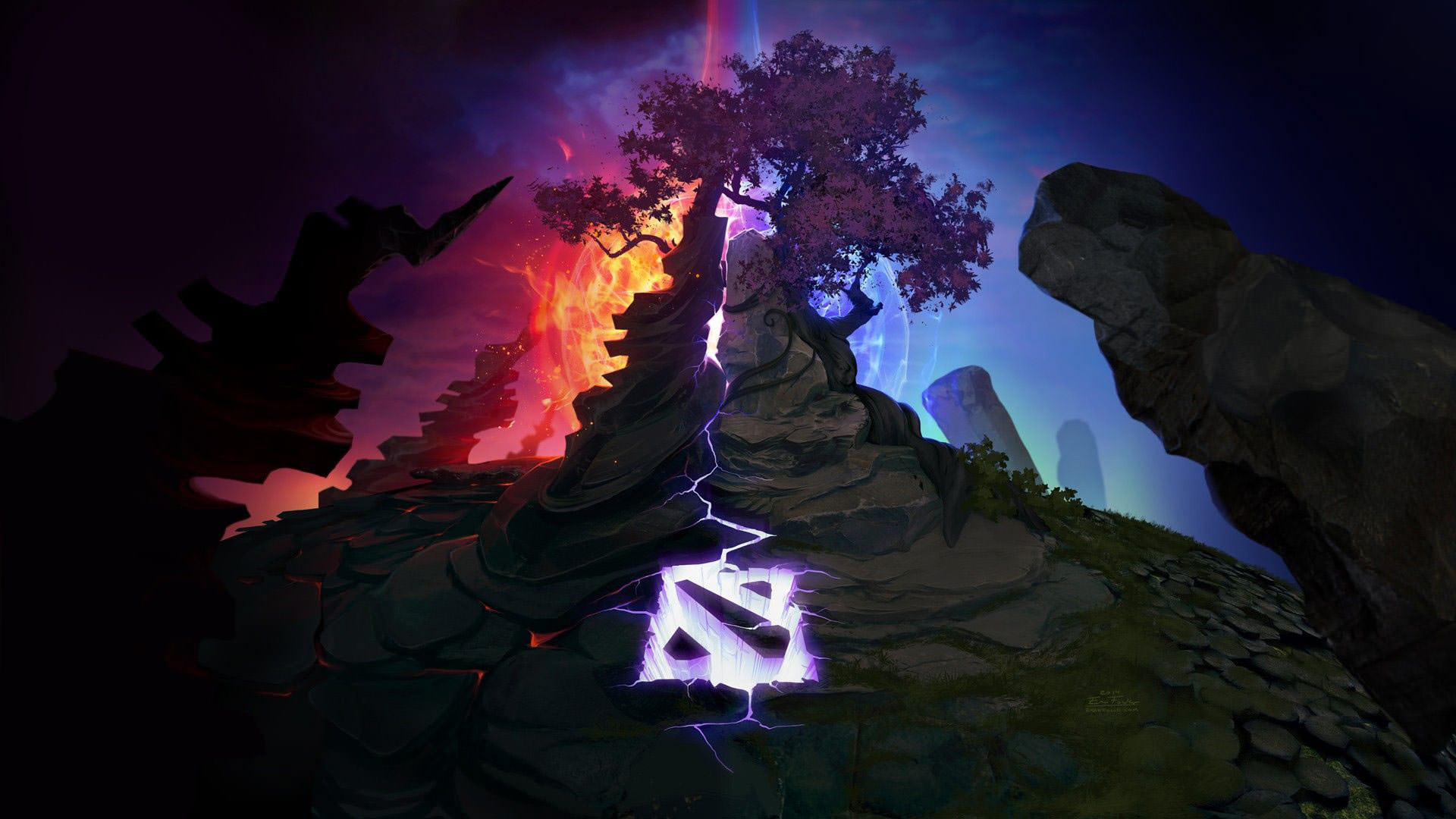 33- Dota 2 game
Dota 2 definitely represents the presence of all gamers, especially computer gamers. The first version of Dota was a mod for Warcraft 3, which after its tremendous success and popularity, even though it decided to hire the original developer of that mod and officially start building Dota 2.
Dota 2 as a MOBA game is one of the most famous and successful games, especially its famous matches with amazing prizes, have a lot of fans and teams from all over the world, still 8 years after the release of this game, are still trying to succeed in it. And they practice. Of course, the good support of the game developers in the past years has not been ineffective, and all this has made Dota 2 one of the best computer games.
---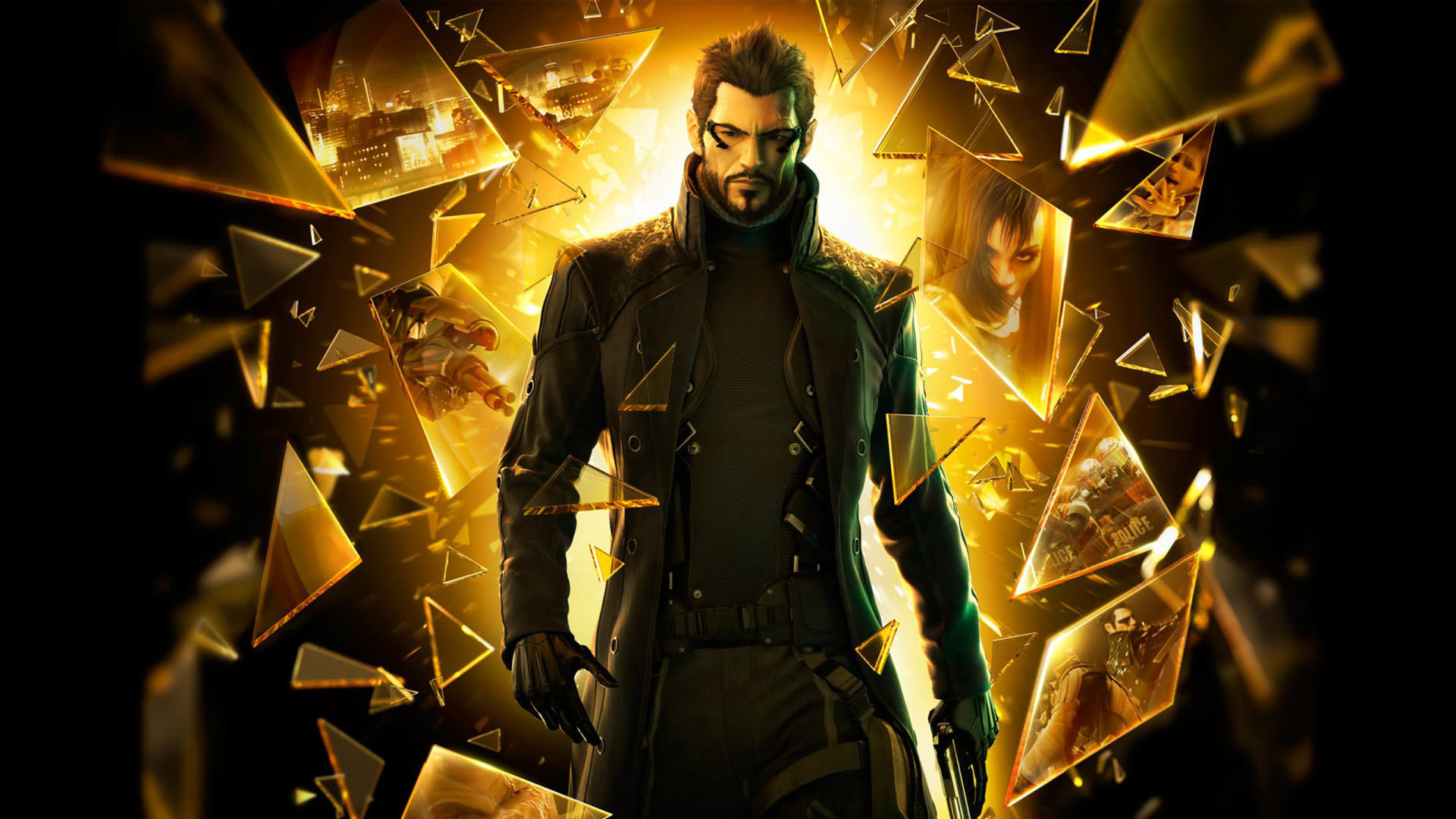 32- Deus Ex: Human Revolution
The relatively old Deus Ex series is one of those valuable games that if for any reason you have not been through to date, you can be sure to miss some really good games. Among the different versions of this series, Deus Ex: Human Revolution, which is ranked 32nd in the list of our best PC games, is one of the best versions.
Deus Ex: Human Revolution takes players into the role of Adam Jensen in 2027 and the world of cyberpunk, and the role-playing action experience is a degree that is still unlikely to be played after nearly 10 years and you do not enjoy its fascinating gameplay. One of the valuable points of the game, along with the story and the really good atmosphere, is the discussion of freedom, action and the wide range of game mechanics that allow you to advance the game with your own creativity.
---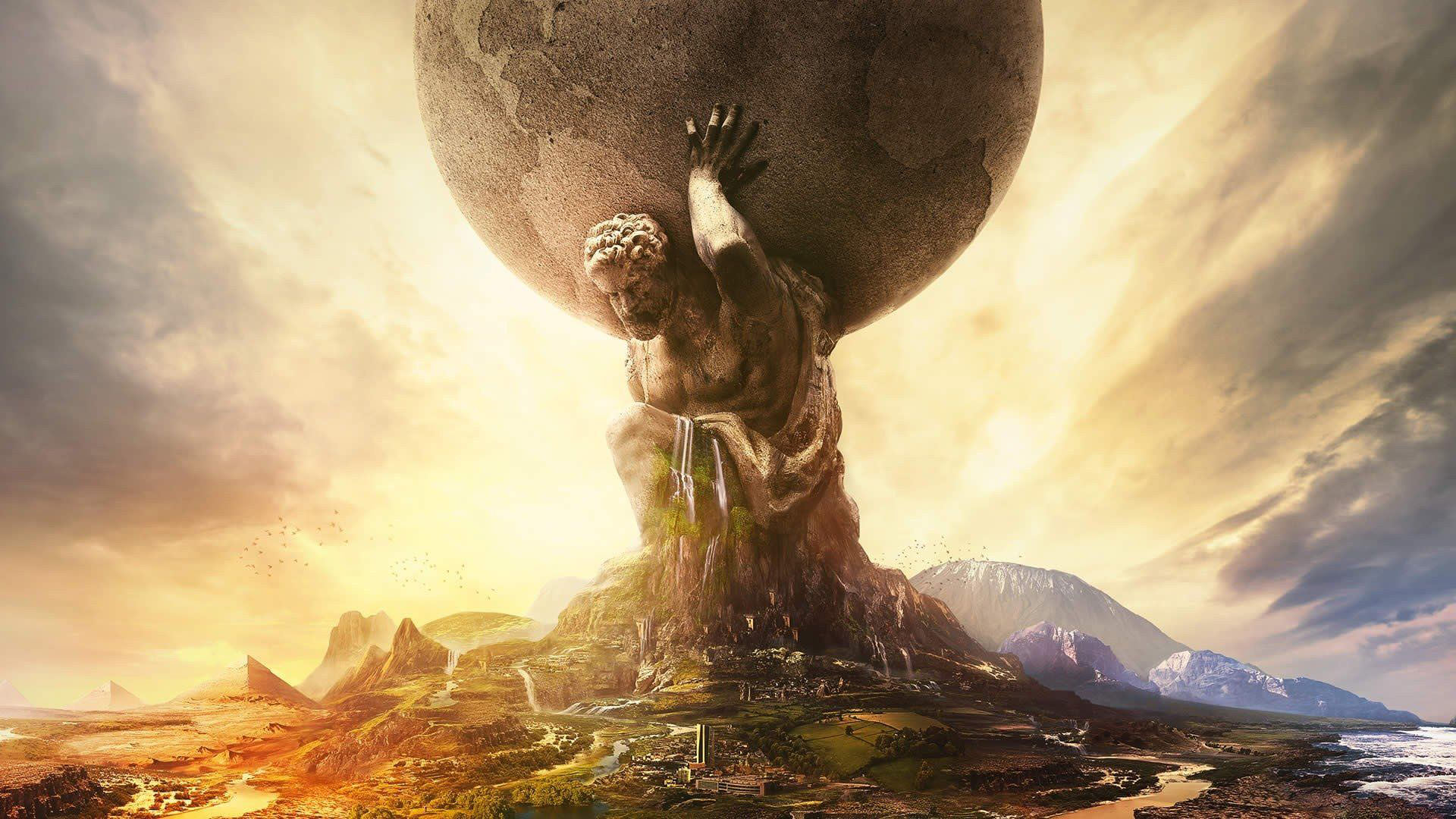 31- Civilization V game
Platform PC without doubt the best platform for experience strategy games, and for this reason as you wanted, games and kits valuable strategy on it can be found that is not fair to talk about and reference to the series Civilization, the legacy of unforgettable  Sayed Mir , we do not have . A version of this series that is included in the list of the best computer games in terms of meta score, Civilization V, is a product of 2010.
Like other versions of the series, Civilization V allows you to choose from a large number of famous leaders of different civilizations, and then in the form of turn-based experience, you must try to progress in different aspects and eventually achieve victory. The variety of civilizations and unique features of each, along with the charm and addictiveness of the game itself, have made Civilization V a work that is definitely worth the experience.
---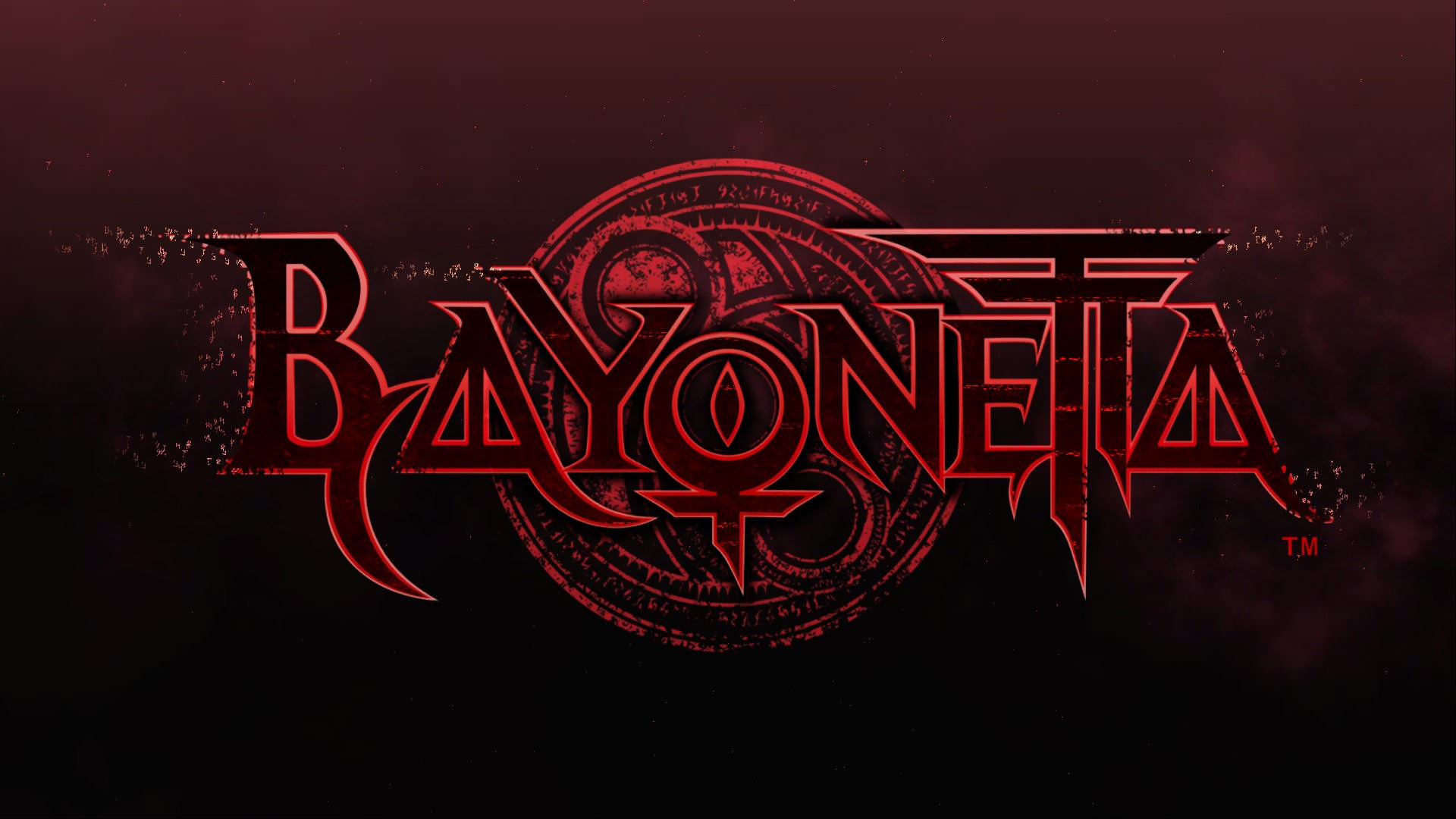 30- Bayonetta game
Platinum Games Studio has created some very good and successful games in its history, and Bayonetta is one of them and even one of the best among them. The first version of Bayonetta was released in 2010, and after seven years, computer users finally had the opportunity to experience it in 2017. The good news is that even the passing of these years did not have a bad effect on the quality of Bayonetta, and this game, on PC, was well received by critics.
Bayonetta is a fast and breathtaking hacking and slash experience in which you will spend hours of pure excitement killing small and large enemies, guided by the Bayonetta character and thanks to the wide and varied capabilities that the game offers.
---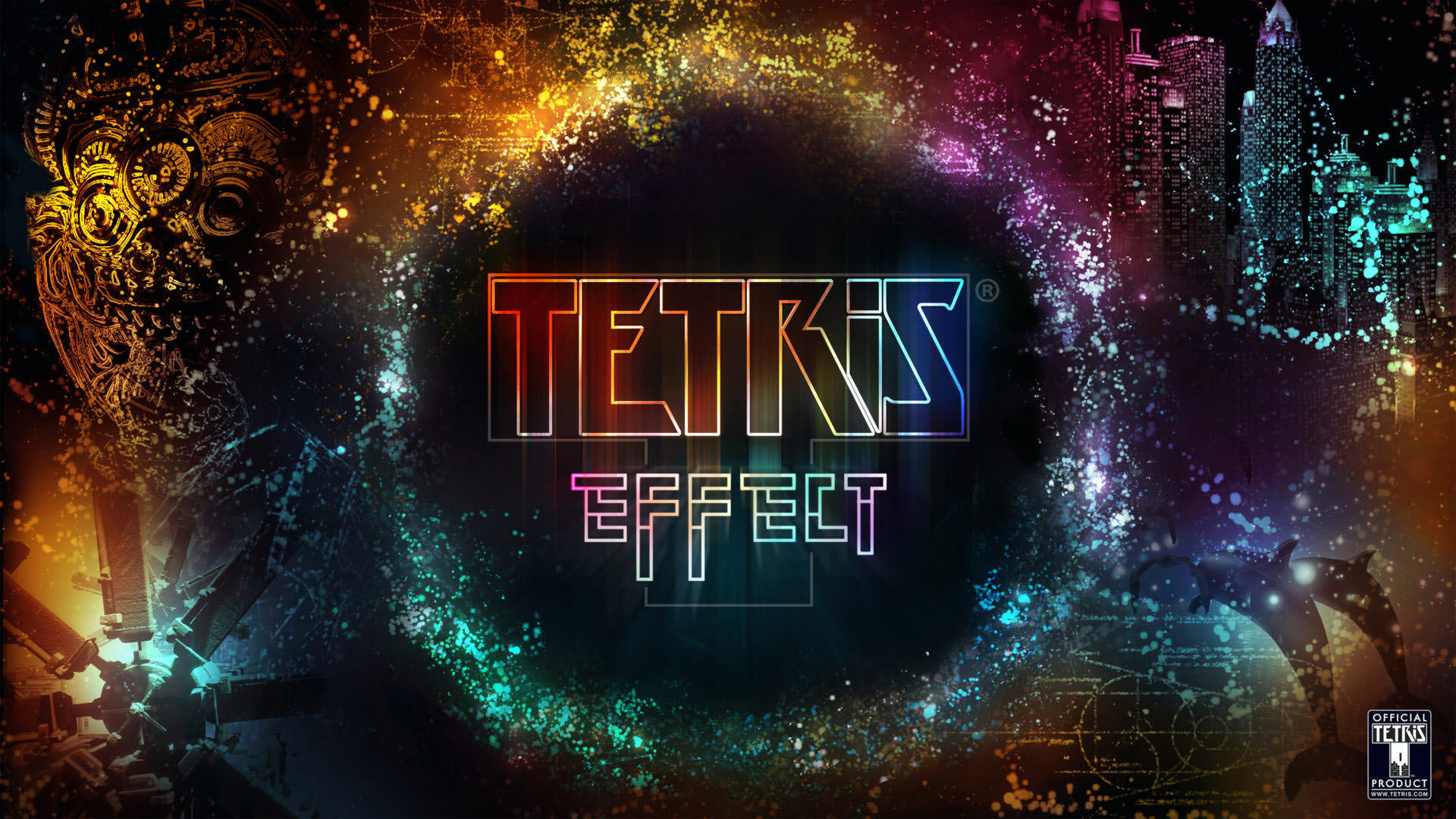 29- Tetris Effect game
Tetris is one of those old games that almost all of us are familiar with, and from those old black and white handheld consoles to other platforms and even mobile phones, we have spent hours spinning blocks and placing them. Honestly, the main art of Tetris Effect game, product of 2018 (PC version 2019) was that it was able to present this old idea with a new atmosphere and it was very successful in this work.
Tetris Effect, which is ranked as the 29th best computer game, uses the same Tetris formula as usual, but first of all, the game is really great artistically; The ideal combination of visual effects and eye-catching lighting with top-notch music has been able to present our so-called permanent home-building in a really exciting way, and of course, their combination with the game's addictive gameplay leads to the effect that its experience offers to everyone.
---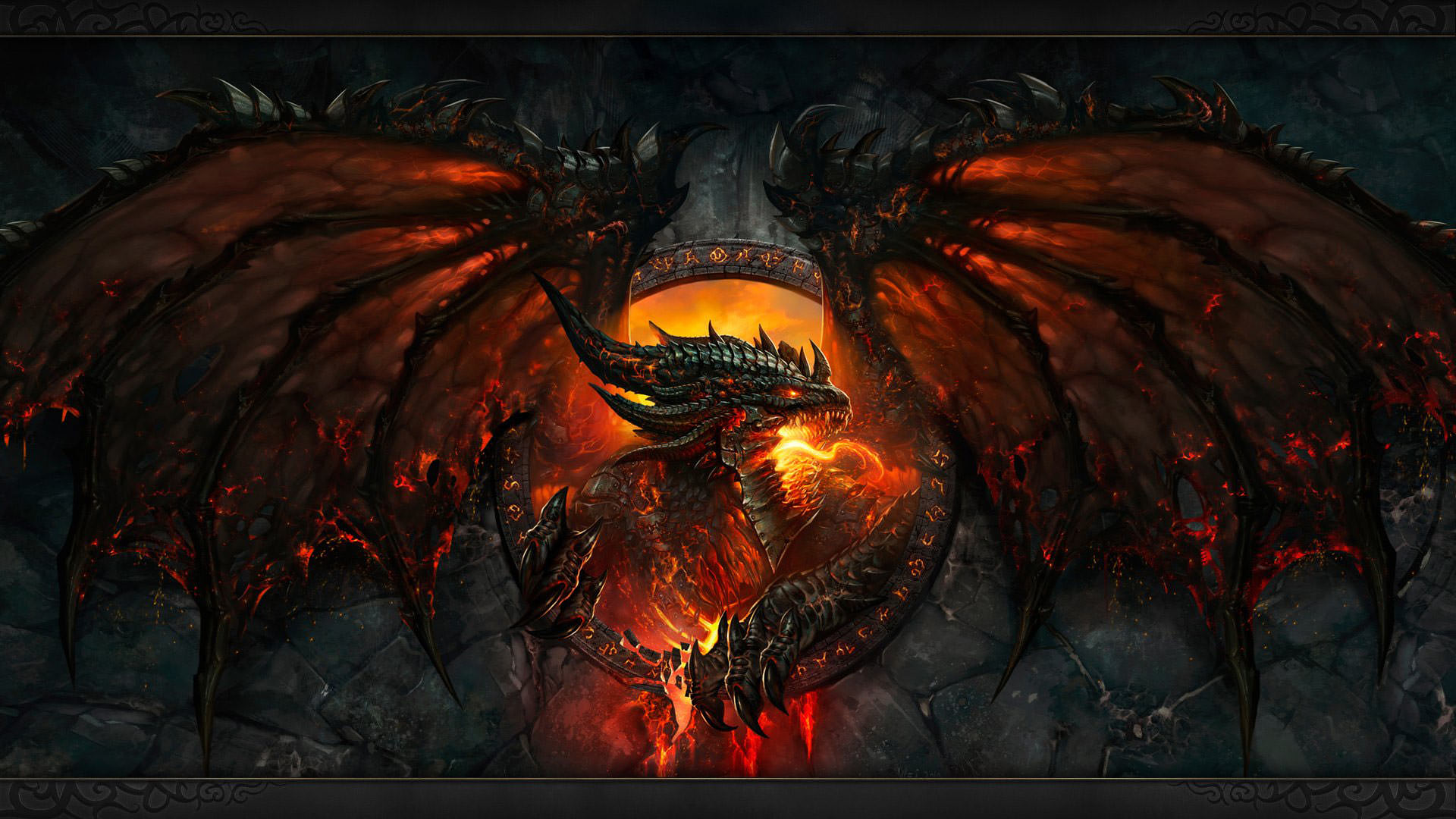 28. World of Warcraft: Cataclysm
Although in the next article the best PC game we mentioned in the introduction will say much more than Blizzard, but the company also has good representatives in the current list of best PC games, one of which is World of Warcraft: Cataclysm. We have no doubt that WoW is one of the most influential games in history, and its Cataclysm package, released in 2010, made the game experience even more exciting.
Cataclysm is the third major WoW expansion pack to make major changes; From raising the final level of the players to general changes in the game environment and giving them a different atmosphere, adding new dungeons to the game and even adding two new races, which, of course, were just some of the important features of Cataclysm.
---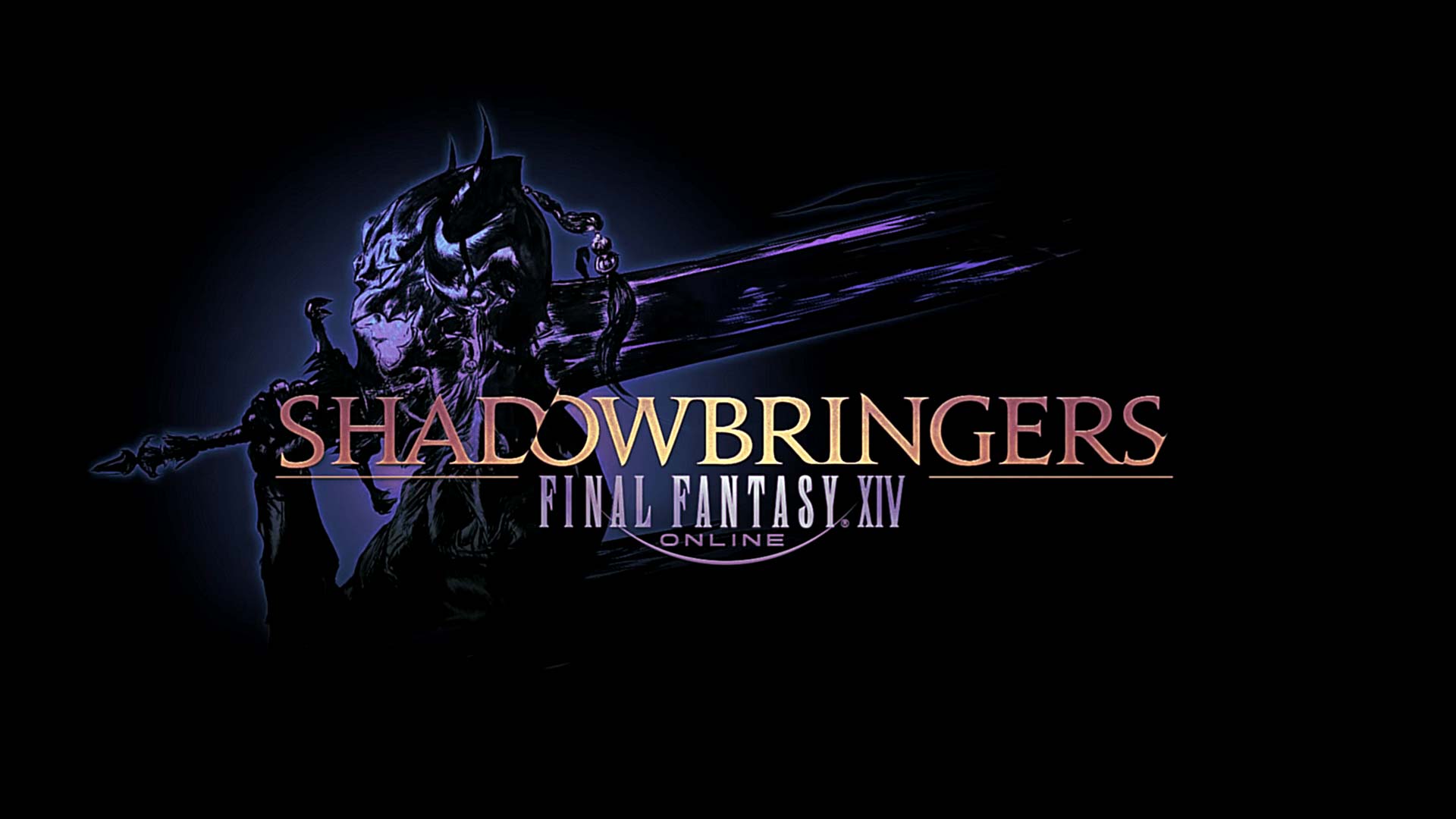 27- Final Fantasy XIV: Shadowbringers
After the WoW expansion pack, we get to another expansion pack for another MMORPG, but this time we see a much newer effect. Yes, I mean Final Fantasy XIV: Shadowbringers, the product of 2019.
Final Fantasy XIV: Shadowbringers expands the storyline of the main game and by adding a lot of content to its gameplay, enhances the value of the game experience to such an extent that in 2019, it was nominated for Best Extra Pack of the Year at various events and media. If you are a fan of the MMORPG version of Final Fantasy, you should not miss this add-on pack and its contents.
---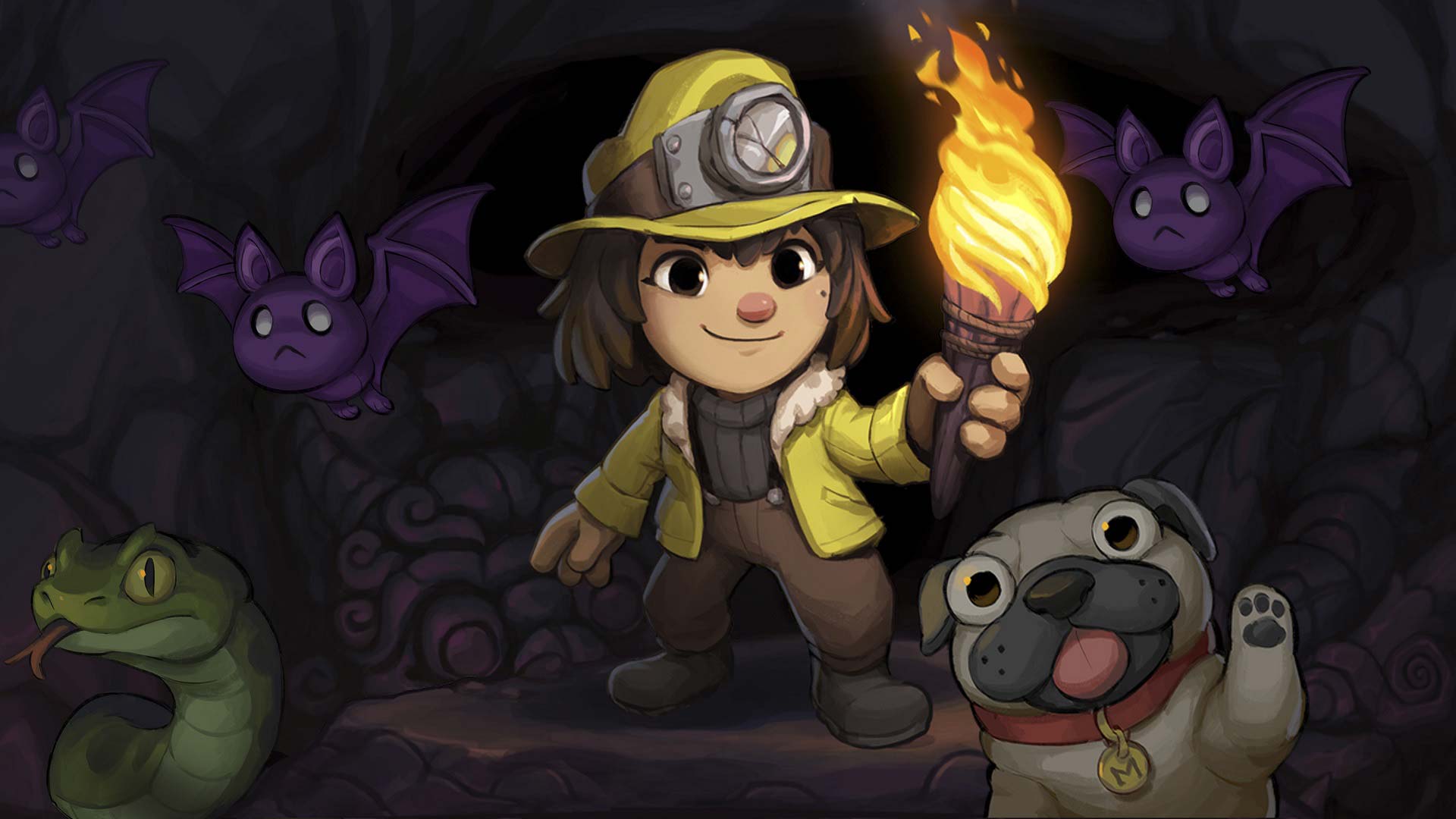 26- Spelunky game 2
Why lie; Spelunky 2 is one of those games that we do not understand at all and we do not know why we should like it, but the main issue is that starting this game may be our own hand, but finishing it, ‌ not at all! Spelunky 2, the first version of which was included in the current list, and we mentioned one of them for more variety, is one of the new games on the list that was released in late 2020.
The Spelunky 2 is a 2D platformer game in which we guide the character Anna, the character of the first version, who is looking for her parents. For this purpose, you have to enter different game environments and use the equipment it has, and of course, at the top of all your high speed, operation and accuracy, to pass them safely; Uncomfortable at all, and without exaggeration, Spelunky 2 is one of those really tough games that, if you go for it, prepares you to die over and over again; This, of course, does not contradict the charm of the game, and even with many consecutive deaths, it is really hard to get rid of Spelunky 2.
---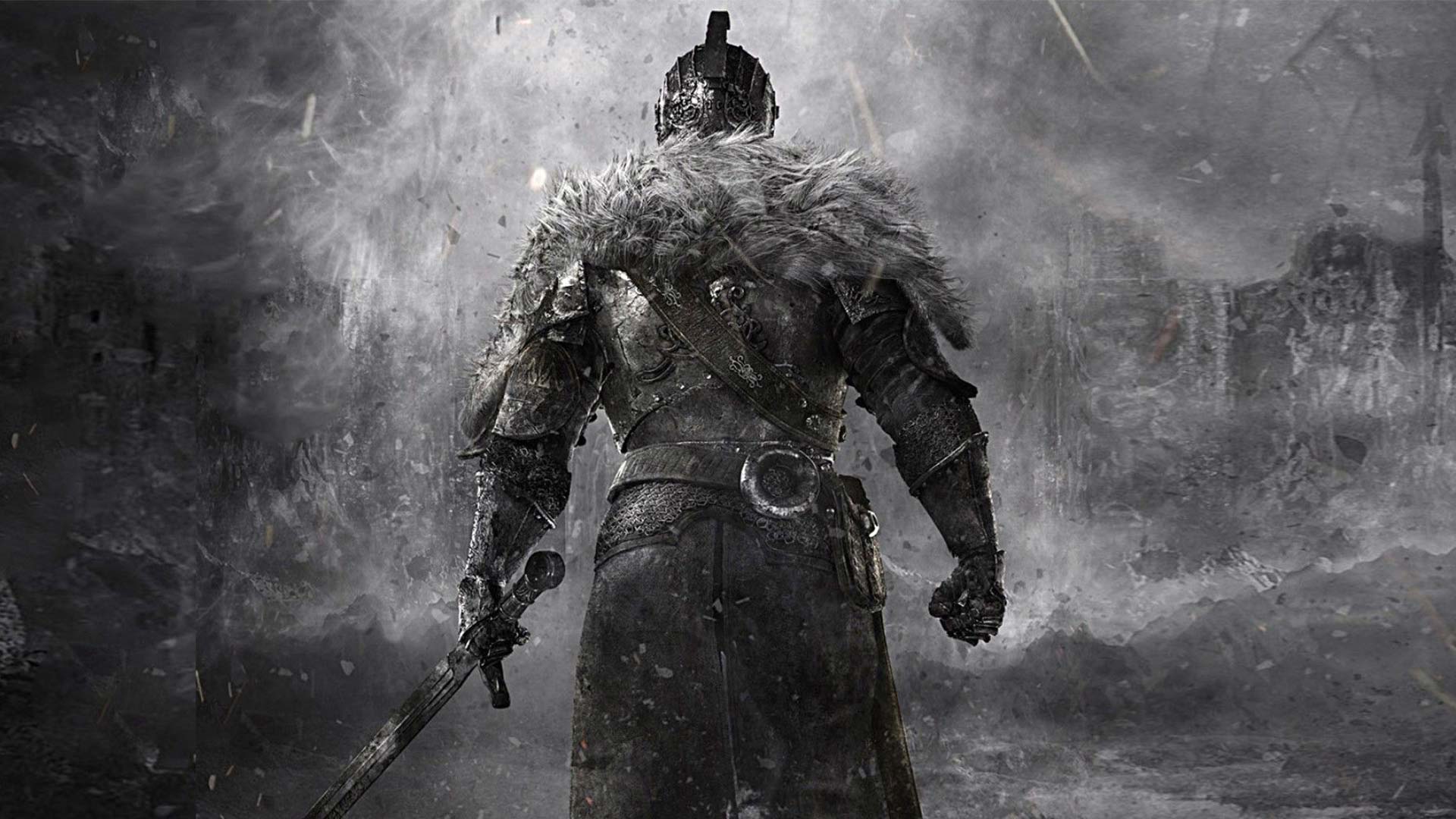 25- Dark Souls 2 game
There may be a reason that games with similar characteristics are included in the list of best computer games, but anyway, after two expansion packs, this time it is the turn of two games with a high degree of difficulty, and after Spelunky 2, it is ranked 20th. Fifth, we see Dark Souls 2. Dark Souls 2 has another thing in common with Splanky, and that is that the third version of this series could also be ranked 40th, which is why we have listed Dark Souls 2, which has a better position, because of the point mentioned in the introduction.
Honestly, I think writing a lot about Dark Souls 2 and the high quality of this series is just a repetition; So maybe it's better to be content with the fact that if for any reason you have not played this series to date, even if you may not feel bored with its high difficulty, I suggest you do not deprive yourself of it! Because even with high difficulty, with a little time and patience, you can be immersed in a dark yet enjoyable world, so there are very few games that are so enjoyable to go through.
---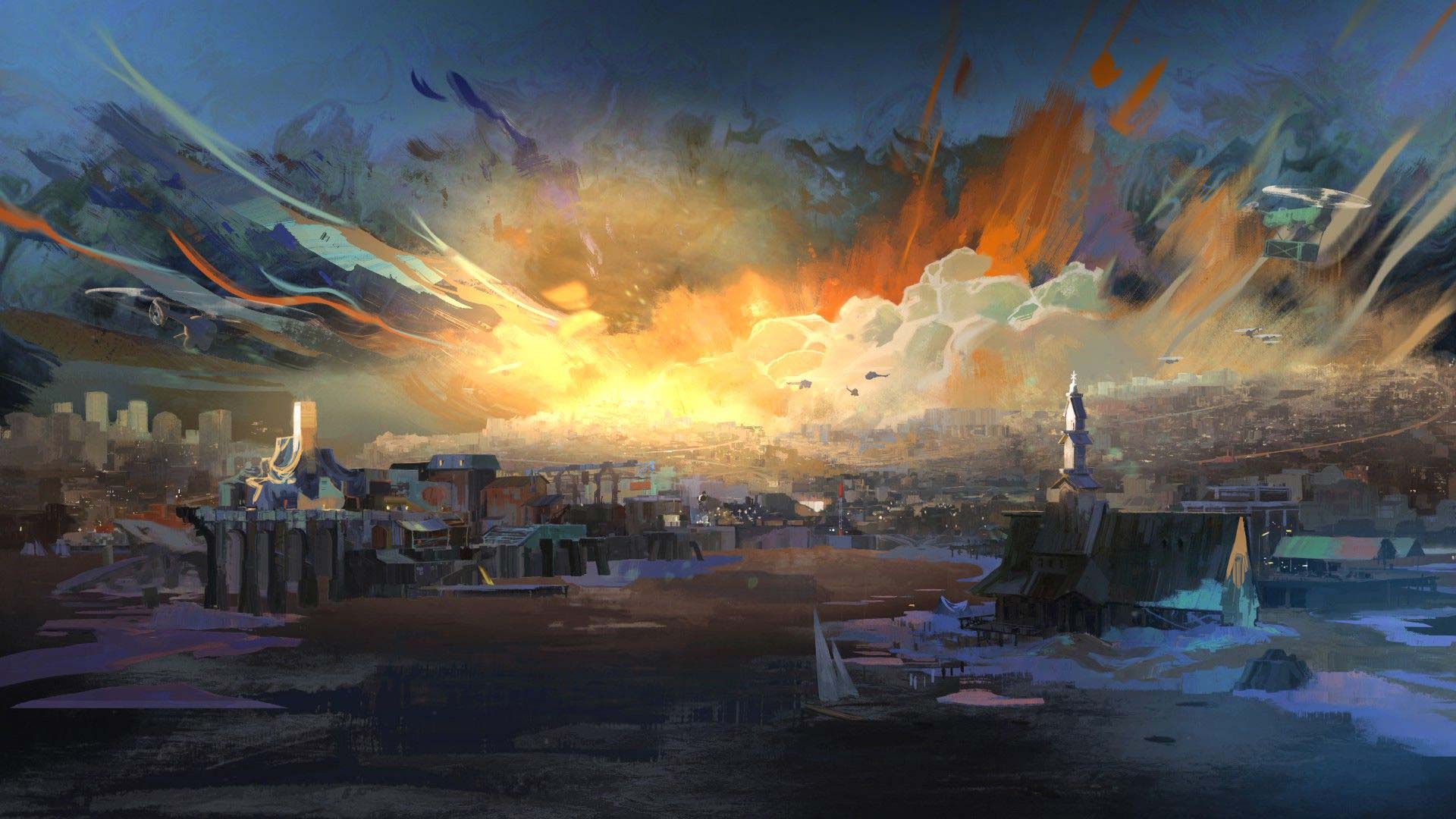 24- Disco Elysium game
In 2019, various games were released and we had valuable small and large works; But it was not without reason that Disco Elysium was so successful at the Game Awards ceremony that it won everything from the Best Narrative Award to the Best Independent Game of the Year award. Let me even personalize a bit of the explanation and say that if I just wanted to suggest one game from 2019, it would be Disco Elysium; Because we are all familiar with the great works of that year, and this work is one of the games that can be easily ignored and lost its valuable experience.
Disco Elysium is a literal role-playing experience; Not in the definition that you can make a character, make him strong and then beat the rest; But with the definition that in the game you can really define the character that you prefer and like for your character, and there are so many moral characteristics and features, and more importantly, these things affect the game process so well that Disco Elysium, Gains great value for repetition and experience.
---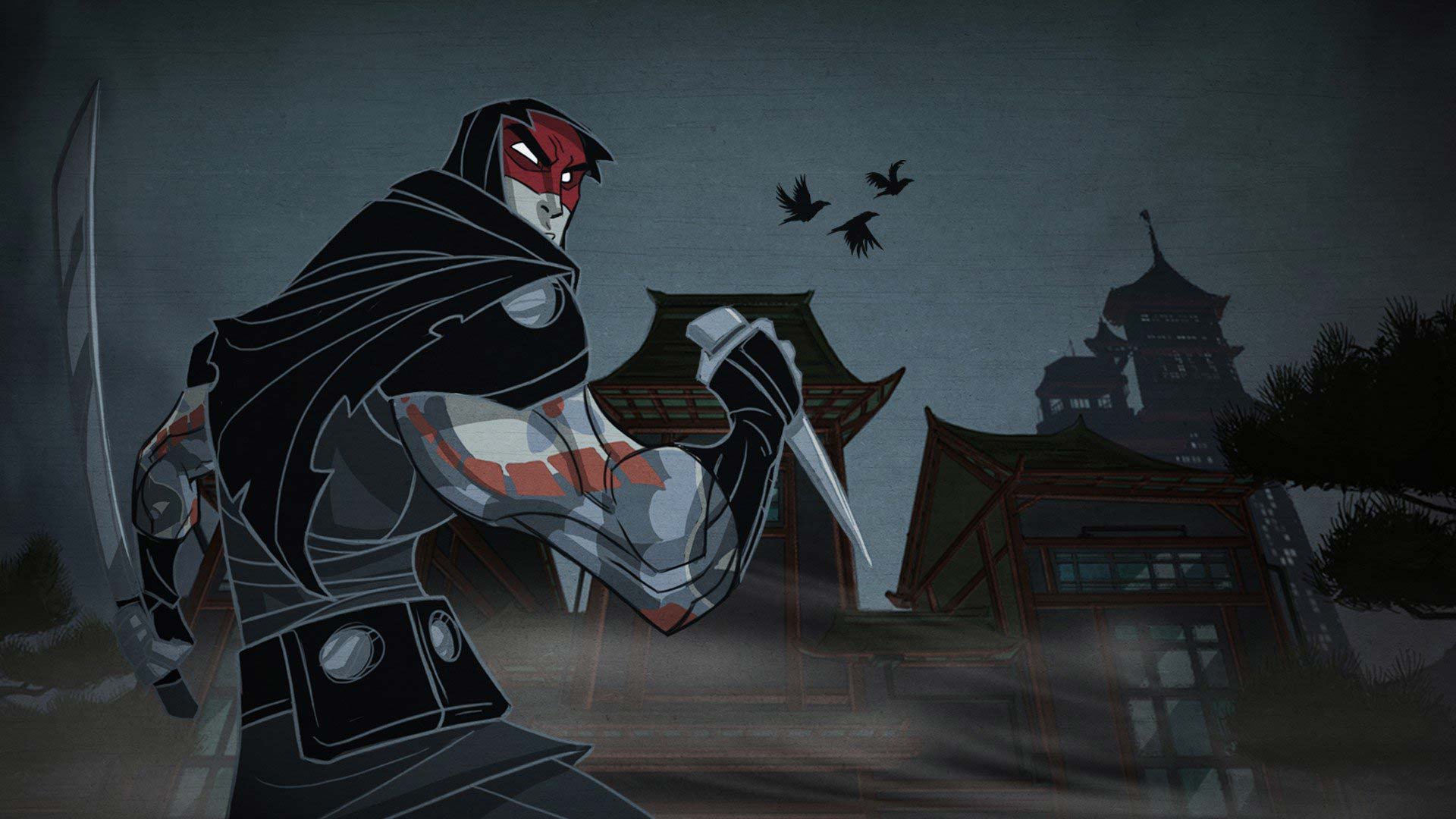 23- Mark of the Ninja game
Klei Entertainment is one of those studios that has really good games in its repertoire, and among them, Mark of the Ninja is a work that has been included in the list of the best computer games.
Mark of the Ninja was released in 2012, and while the studio's previous two-dimensional platformer game, Shank, was a fast-paced experience that encouraged players to kill enemies fast and furiously, of Mark of the Ninja introduced stealth features into the formula Side scrolling made this studio 2D and it shone brightly. The gameplay is really fun and conveys the sense of guidance of a ninja very well, and the combination of this feature with things like good visual design have also made Mark of the Ninja a successful game and one of the best PC games.
---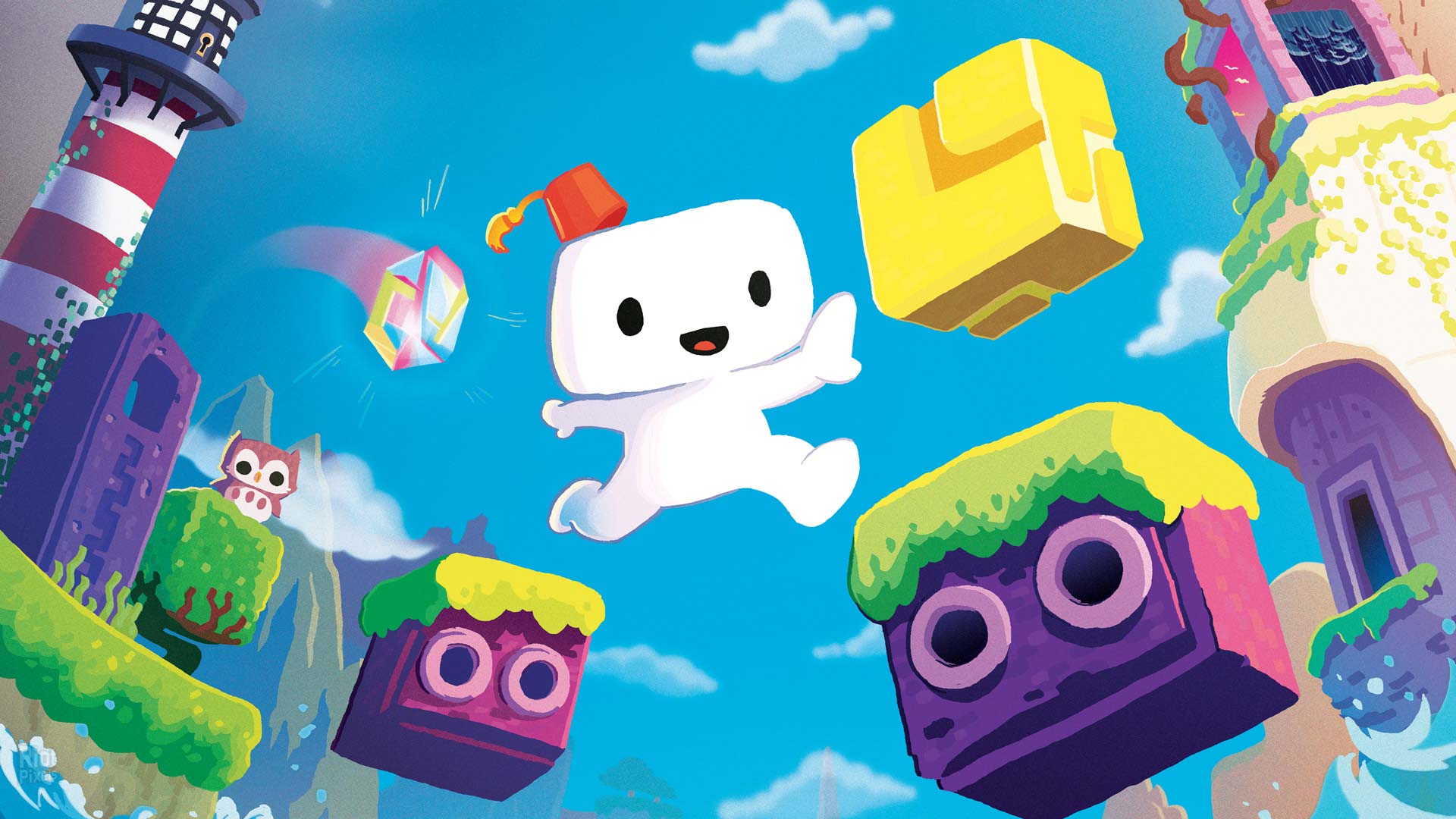 22- Fez game
Whatever the turn, it is the turn of a puzzle game, and in this style of play, Fez is ranked as the 22nd best computer game. Fez is one of those games that, although made in the general style of the puzzle, but his special and creative idea has made it a different and unique work.
The story of Fez game is that at the beginning of the game, its characters realize that the two-dimensional world itself is just one of the four larger and three-dimensional worlds, and so the gameplay is shaped by the same idea; Where players have to rotate between different worlds to solve puzzles and leave behind. Fez has so many fascinating puzzles and so much adventure in its colorful and funny world that even in 2012, it won the Eurogamer Game of the Year award. If for any reason you have not had the opportunity to experience Fez to date, I suggest you do not miss it.
---
21. Batman: Arkham City
Rocksteady Studios has made some really good Batman-centric games, well represented in the list of best computer games, the second version, or Batman: Arkham City. The game, which was released after the success of Batman: Arkham Asylum in 2011 and inspired by a comic book series, provided a fascinating narrative of Batman fighting his enemies.
Batman: Arkham Asylum is a world-class third-person shooter game that tells a very good story with the familiar faces of Batman comics and his evil enemies, and on the other hand, what makes the game a really good experience is its smooth and engaging gameplay. ; Where the creators have brought Batman's abilities to the world of video games, and in addition to his fighting skills, they have also provided his familiar equipment with an effective mechanic in the game process, all of which make you a Batman fan or not, from this game. Have a lot of fun.
---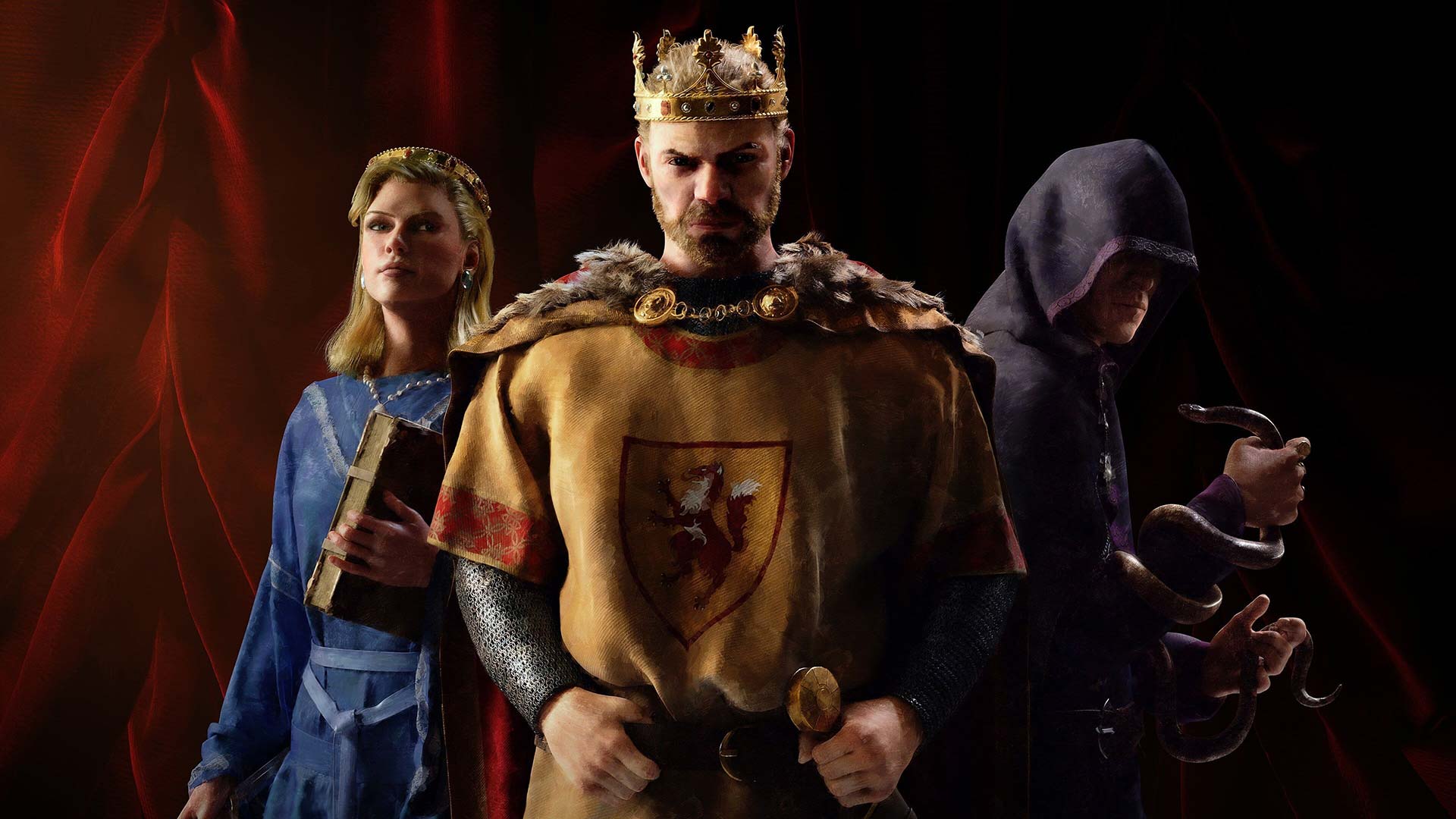 20. Crusader Kings III game
One of the new games on the list is Crusader Kings III, made by Paradox, which can be considered one of the most successful games of last year. Crusader Kings III, which was released after years of support and release of various add-on packs for the second version, has continued its success very well and even has improvements that make the experience more modern and attractive.
Crusader Kings III has a fundamental difference from many strategy games, and that is its really high focus on storytelling and characterization; This is not something that is usually seen in works of this genre, and we mostly see gameplay-oriented games. But in Crusader Kings III, ‌ the game conveys more than anything the feeling that you are a character in this big world, and so with the decisions you make and the things you do, you have to lead your own destiny, the government you might lead.
And figure out the people closest to you. At first glance, Crusader Kings III may seem like a tough game with a lot of complexity, but even those who are not familiar with it at all can be overwhelmed with a little bit of patience, which we do not know will happen soon. Become.
---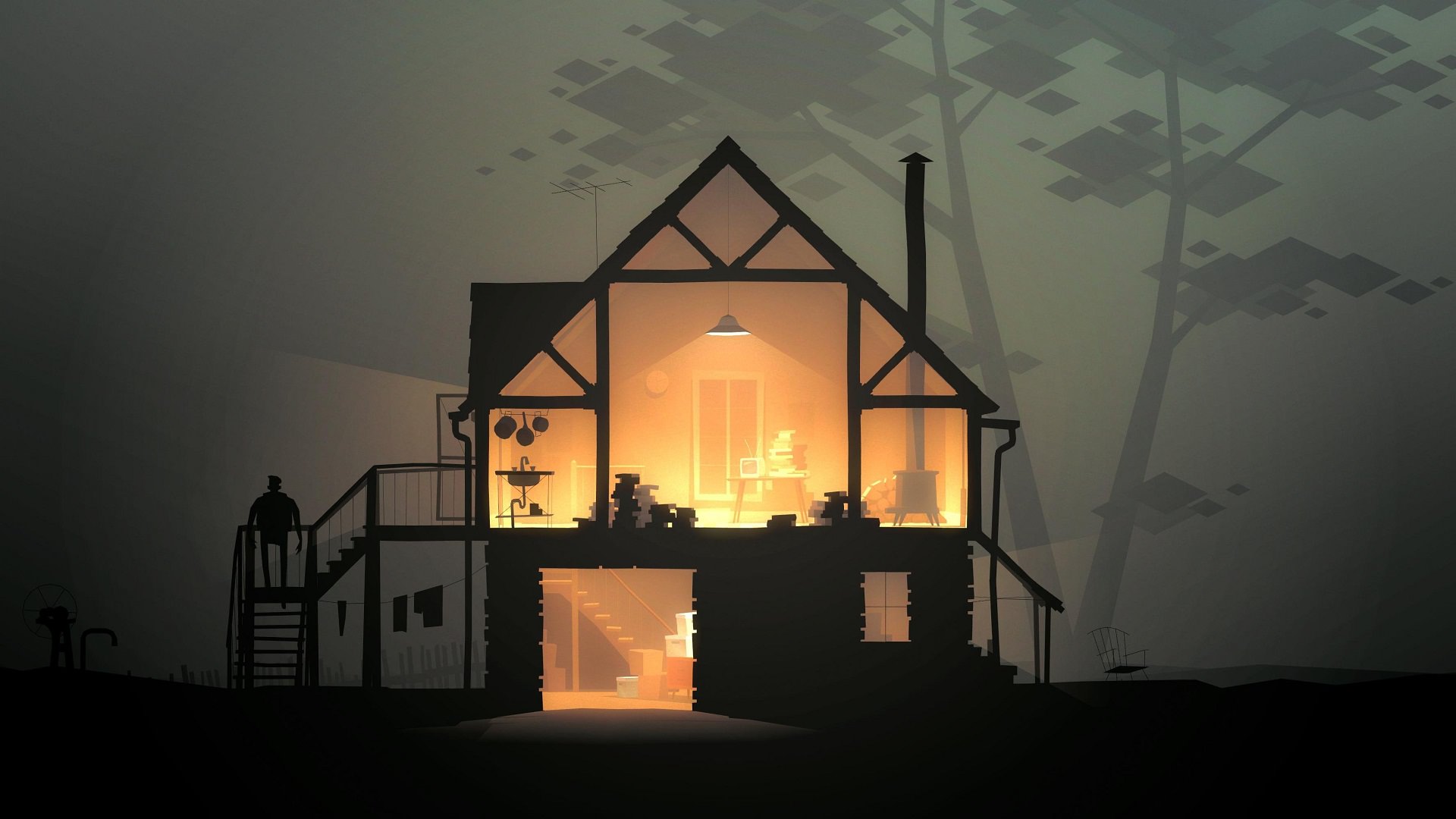 19. Kentucky Route Zero Act III
Although we see Kentucky Route Zero Act III in the 19th rank of the best computer games, let us mention at the outset that regardless of the rating, if you want to get to this work, you have to start from the first part and immerse yourself in the narrative that until The last moment of the last part of the game will hit you hard. In other words, if you haven't experienced Kentucky Route Zero yet, you're in luck! Because you no longer have to wait for the release of the next episode, and this upcoming holiday season is the best opportunity to not deprive yourself of this blessing anymore and enjoy the experience of a work with a wonderful storytelling.
Kentucky Route Zero is one of those games that is well known for its story and everything in the game is effective in telling the story; So influential that the game was even nominated for an Influential Games category at last year's Game Awards. I think all of these interpretations are enough to put Kentucky Root Zero on the list of the best PC games.
---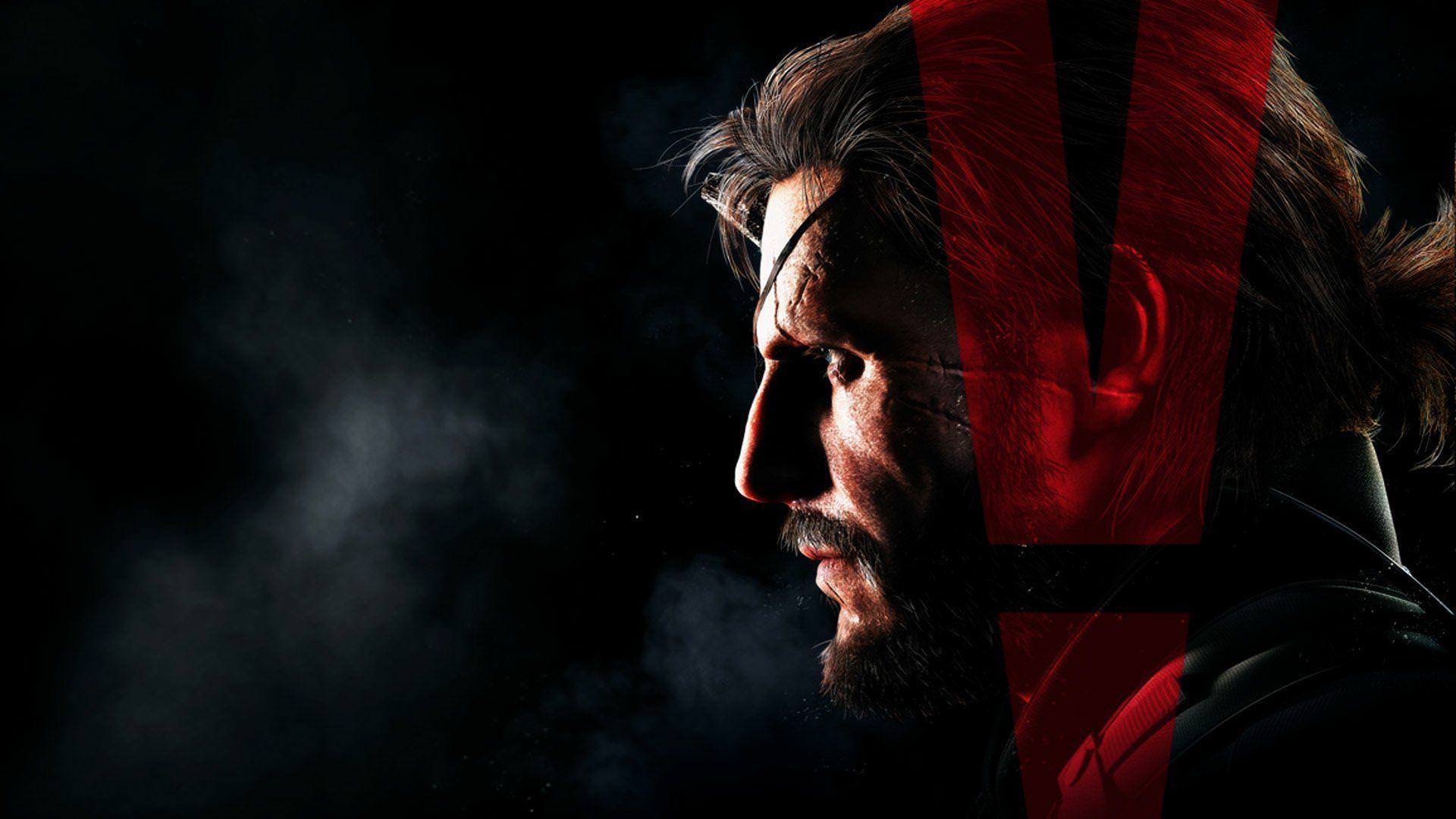 18. Metal Gear Solid V: The Phantom Pain
However, Hideo Kojima's departure from Konami was met with strange fringes, and there were even rumors about his latest creation in Konami, Metal Gear Solid V: The Phantom Pain, with issues such as the omission of parts of the game and other issues in the news. But with all this, the latest accurate version of Metalurg has been welcomed by its fans until today, and it is also in the 18th place in the list of the best computer games.
Metal Gear Solid V: The Phantom Pain once again brings players with the character of Snick to once again immerse themselves in a story full of complexity; A story in which, like the old versions of the Metal Gear series, we see references and even critiques of many current issues. In addition to the detailed story, Metal Gear Solid V: The Phantom Pain also has a wide range of gameplay in terms of gameplay as an open world of stealth, and provides the player with attractive and varied mechanics to destroy به enemies in desired and creative ways. And complete his missions.
---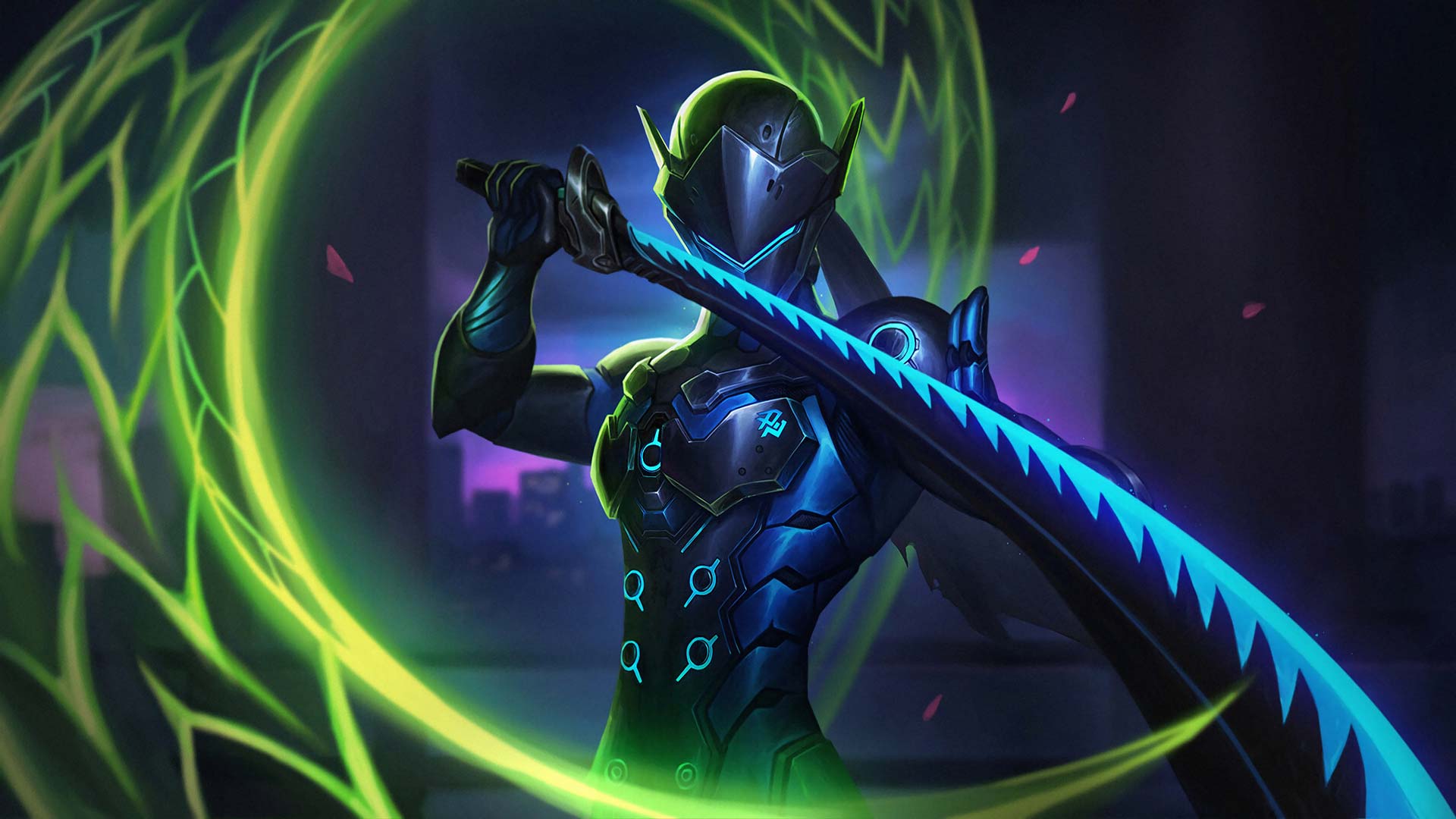 17- Overwatch game
Ranked 17th best computer game, we see another Blizzard game that many doubted was successful when it was under construction; Because Blizzard was looking for a new experience this time around, and wanted to build a first-person shooter that seemed to have tough challenges ahead, especially in the crowded gaming market. But Overwatch was made and released, and it was so successful that many people are still experimenting with it five years later.
Overwatch is a competitive and multiplayer work, one of the main pillars of which are the heroes of the game; Heroes that each have their own unique characteristics, and that makes playing with each of them an exciting challenge. Of course, in addition to the high diversity among the heroes, the various maps, attractive game modes and general game mechanics are also so valuable that many hours can be immersed in the Overwatch experience.
In addition, Blizzard is constantly trying to keep the game alive with new content as well as new events, which is one of the factors that keep players overwhelmed.
---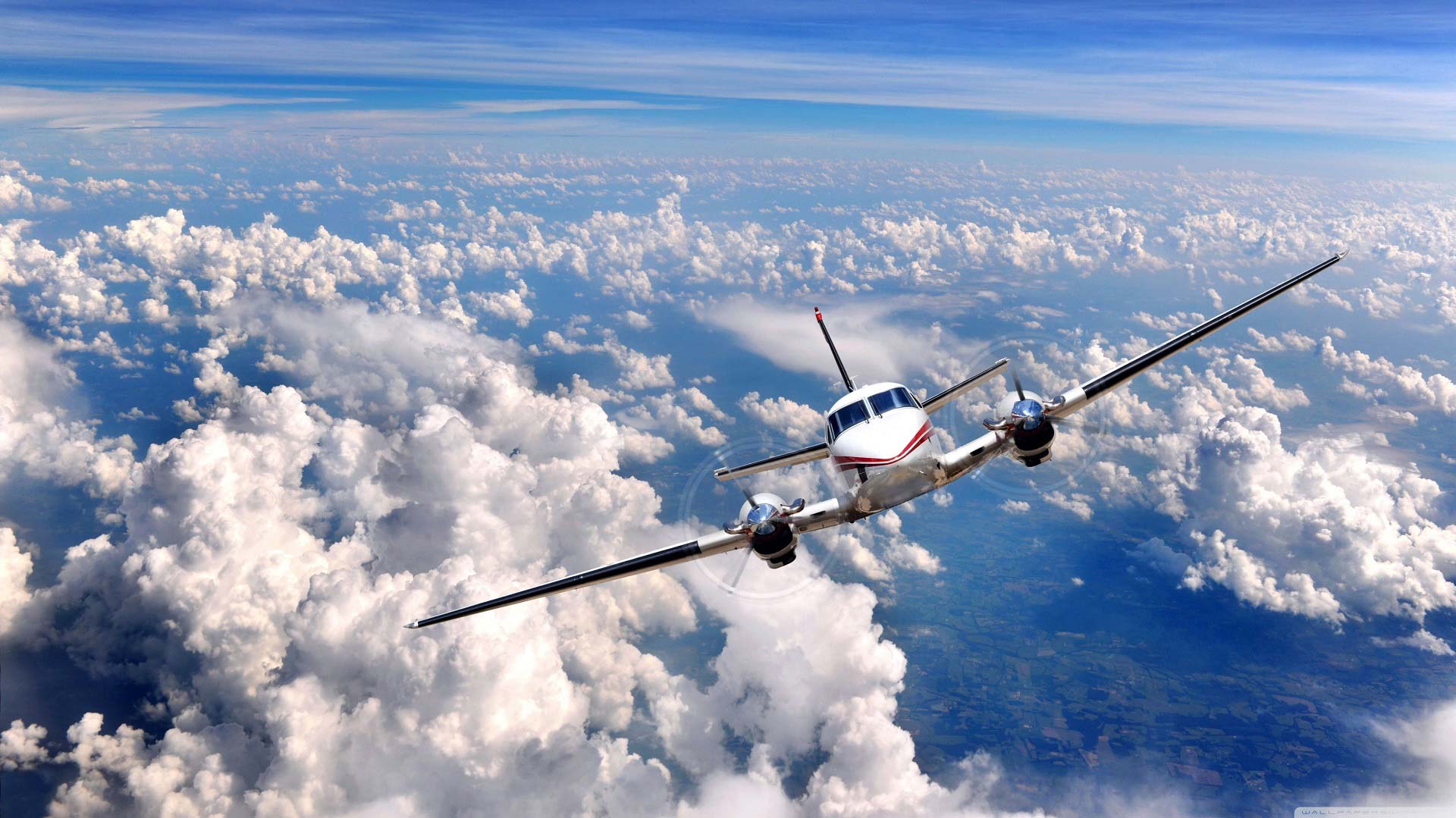 16- Microsoft Flight Simulator game
The latest version of Microsoft Flight Simulator series can be best introduced in one attribute, and that is a complete game. Microsoft Flight Simulator, which was released in 2020 and can be played through gameplay, is so detailed and high quality that if you are a fan of airplanes, well, your paradise is considered, and if you have not experienced such works before, the game It has the full potential to interest you.
Microsoft Flight Simulator allows players to embark on a vast expanse of gaming maps by selecting their preferred aircraft; A map whose information is taken from Bing maps, and of course, in order to have an ideal experience in the game, you must also have a good internet connection. Aside from the game being complete in terms of gameplay and having a great variety of aircraft, Microsoft Flight Simulator is also amazingly visually beautiful, and flying over different environments in the game is a wonderful pleasure and relaxation.
---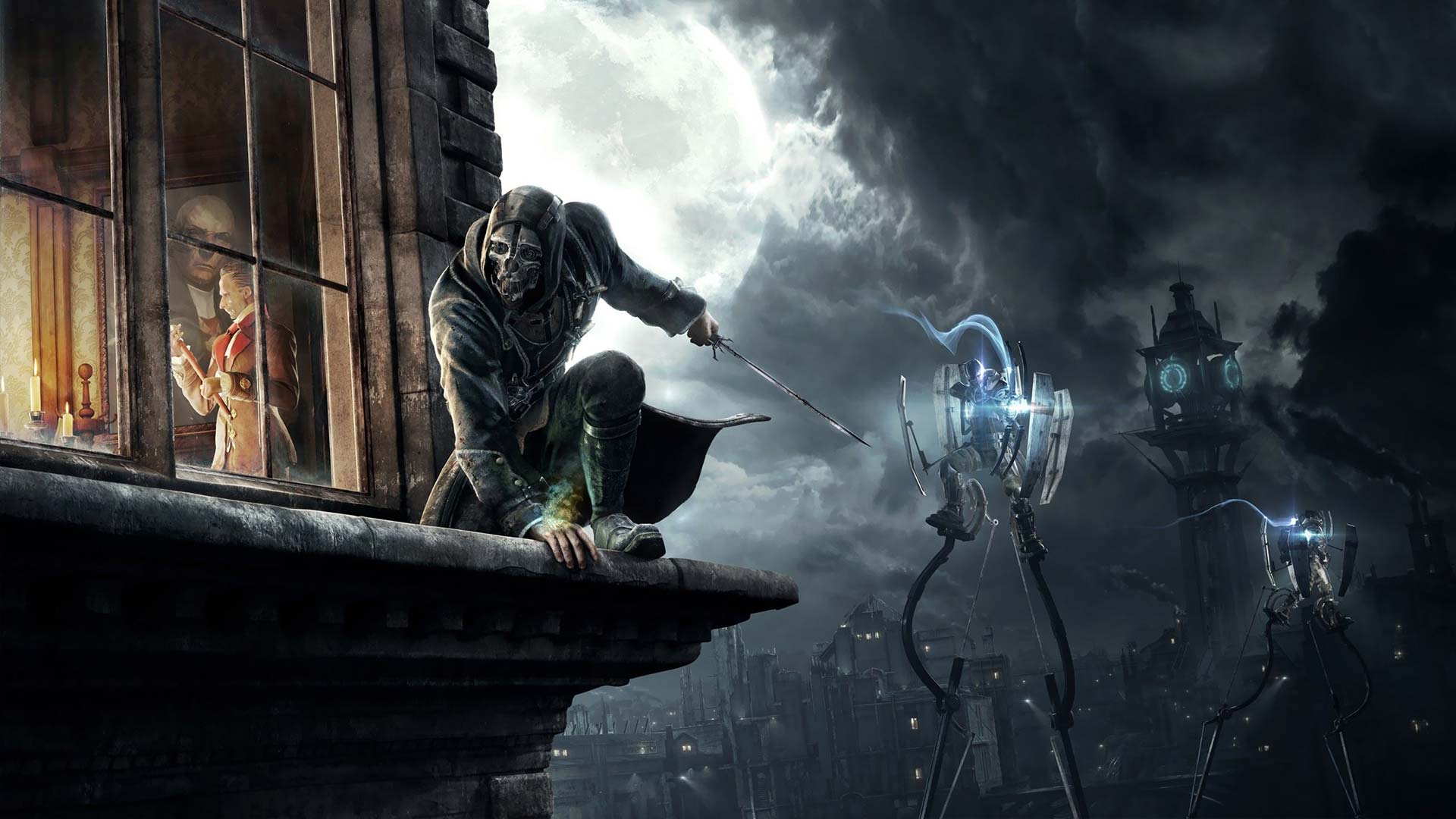 15. Dishonored game
Although the second version of Dishonored got involved in a series of weird technical issues at the time of its release, the entire Dysonored series is one of the most valuable games that can be offered to everyone, regardless of taste. With this explanation, the first part of Disanard, which was released in 2012, is ranked as the 15th best computer game.
Dishonored takes players to Danwell; Where corpses are seen in the corners and darkness and filth are everywhere. The character of Kuro, who we lead in the game, seeks revenge after the accusations that he finds in the beginning of the story, and in this way, he uses all kinds of deadly methods to destroy the enemies and the obstacles that come his way.
he does. Dishonored gameplay is very wide; As the game gives you more tools and then the choice is yours to use them as you wish, to achieve your goals. Disanard's unique design style has also led to a really good effect that even awards such as the best Bafta game of 2013 can be seen in his repertoire.
---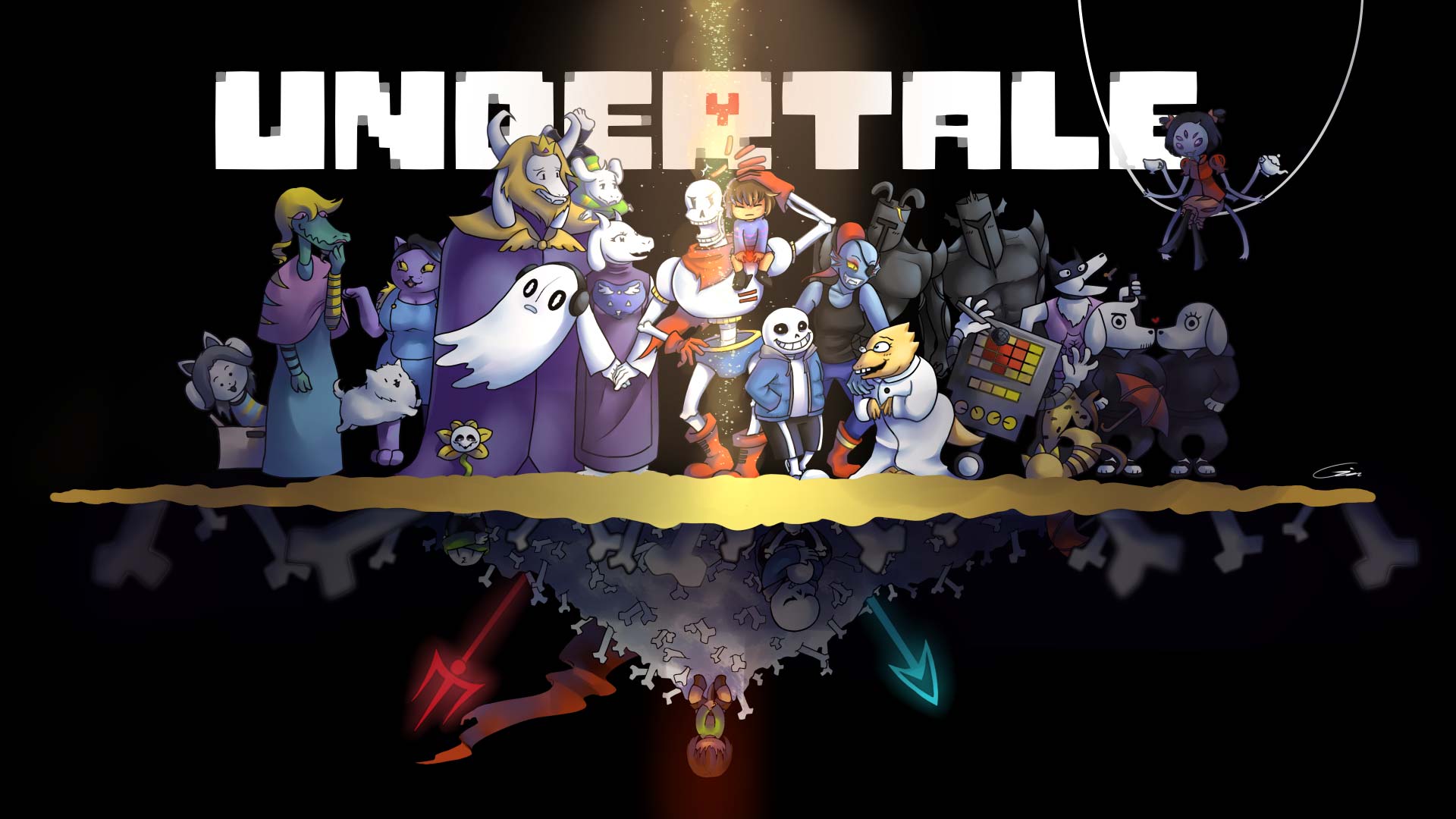 14. Undertale game
We have talked many times about Undertale, made by Toby Fox, and once again we see that this game has managed to reach the list of best computer games. Undertale was released in 2015 and was so successful that it was nominated for several awards at various prestigious events from Game Awards to Dice.
Undertale is the story of a child who enters the underworld and has to overcome various obstacles in order to return to Earth. In this way, the game character is faced with different enemies, and fighting each of them has a special atmosphere, and if you have not experienced the game, it is better to say with what you have in mind from fighting the enemy in other games, Is different.
This is one of the reasons why Undertale has become a different and, of course, successful game. If you want a special and different role-playing effect, do not miss Undertale.
---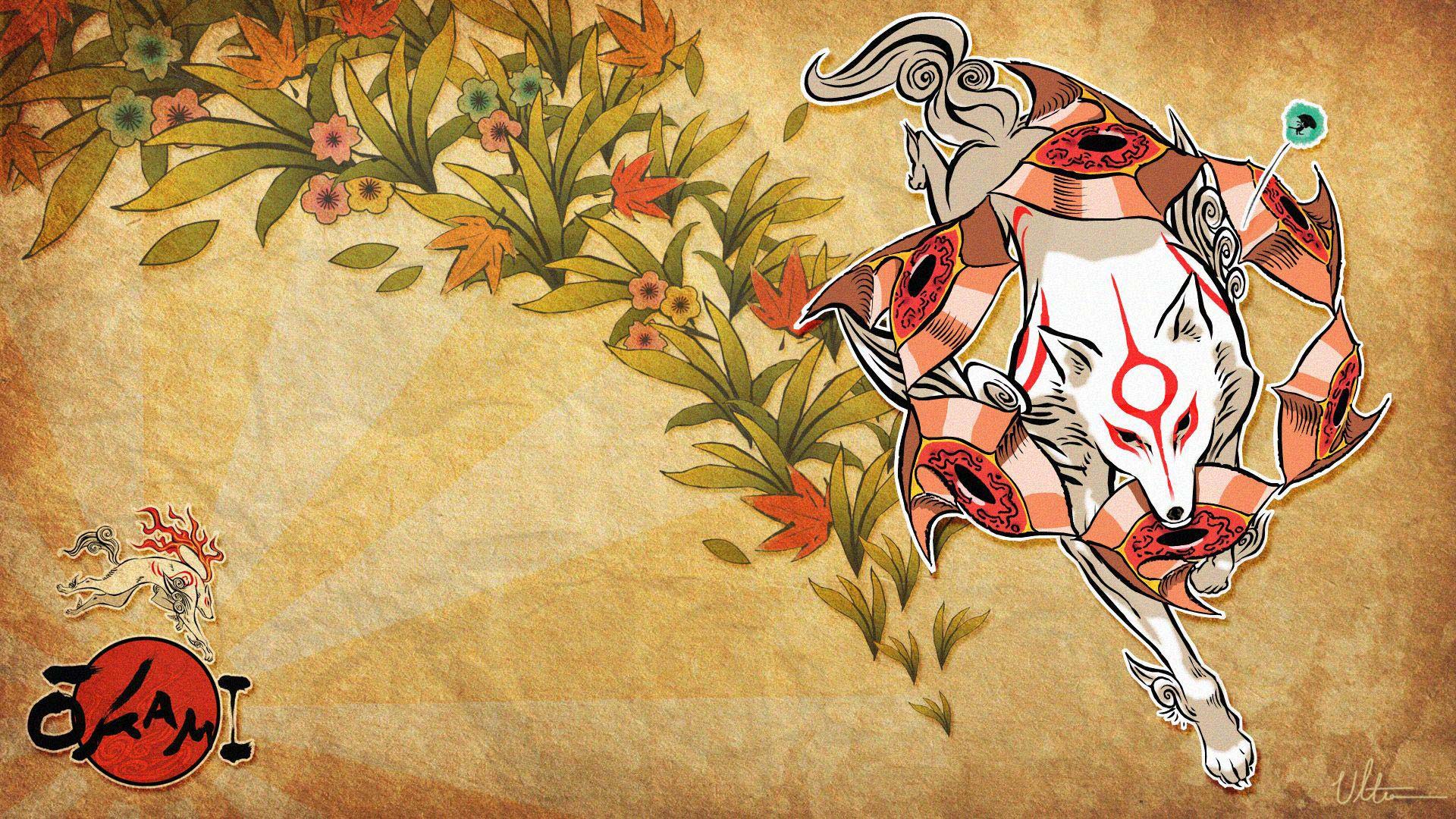 13- Okami HD game
Hideki Kamia is one of those lovable oriental playmakers whose role can not be denied in series such as Resident Evil or Serie Doyle May. Another very valuable Mikami game but nothing but Okami; A game that even if you are not very fond of oriental works like me, it can still be suggested to experience.
Okami was first released in 2006, but a version of it that is on the leading list is a remaster of the game, which was released in 2017 on various platforms, including PC. Okami HD is a story from Japanese folklore, which tells the story of the rescue of the earth from darkness by Amaterasu, or the goddess of the sun, who we accompany in the awe of a white wolf.
In Okami HD, everything is really lovely and relaxing; From exploring the game world to fighting the darkness and bringing back the light.
---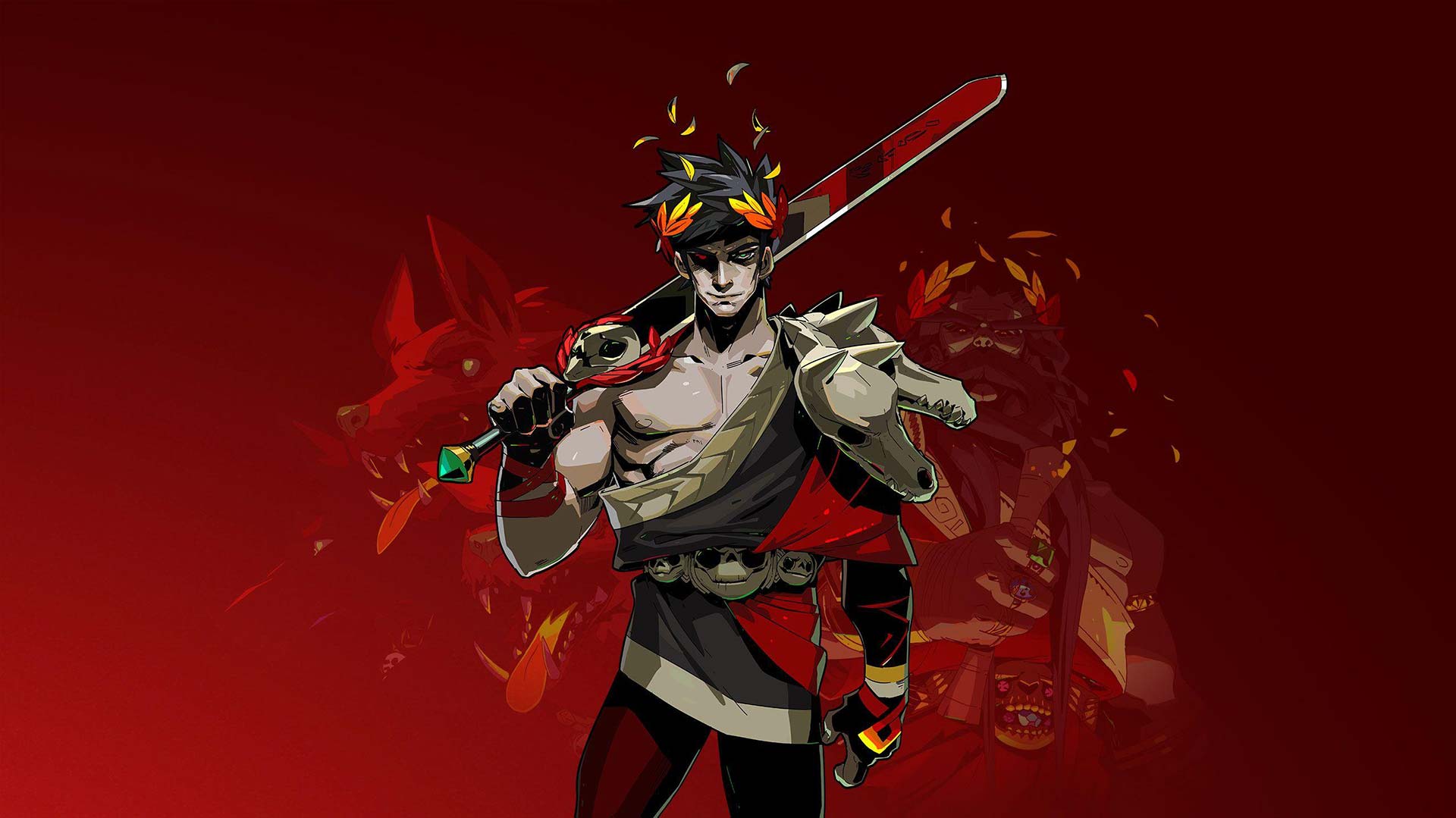 12- Hades game
The release as Early Access has led to several really successful games in recent years, one of which is definitely Hades. Hades, the newest game from SuperGiant Games Studios, was officially released in 2020 after being available for almost two years as an Early Access version. Like the description I used for Splanky, starting it may be up to you, but finishing it will definitely not be up to you!
The story of Ruglaike Hades is about a character named Zagreus who tries to escape from the underworld and reach Mount Olympus. In this way, the breathing struggles will kill your expectations as much as you want, in which you will be killed again and again and you will have to try again with the experiences you gain.
In such games, it is very important to value the player's time, and Hades has paid close attention to this issue so that he does not get bored and repetitive even after playing many times. Then In short, if you want a really addictive game, do not miss Hades.
---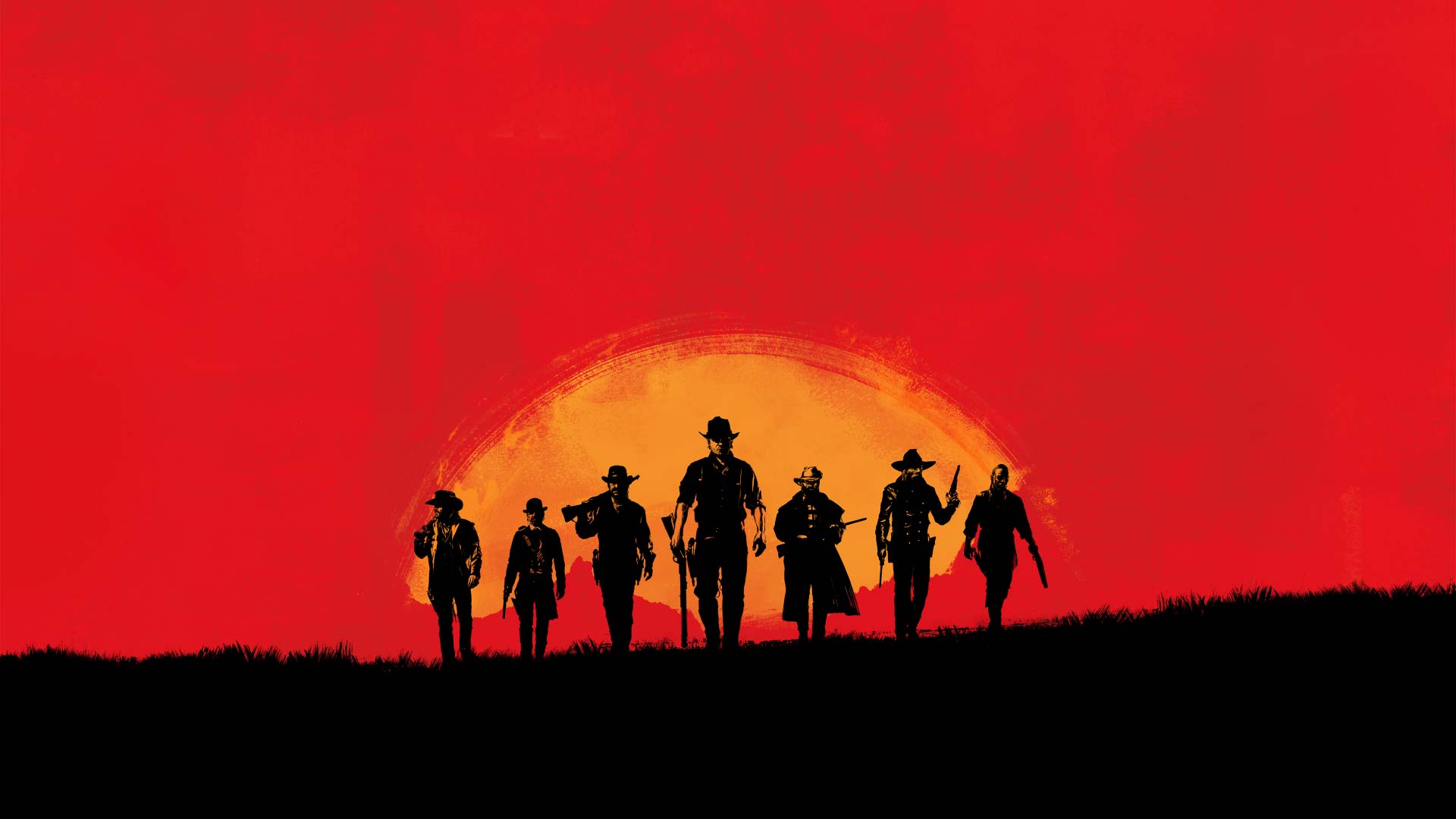 11- Red Dead Redemption 2 game
We talked about everything and well, little by little it is time to go to the lovely rock star! The first representative of this company in the list of the best PC games is nothing but their newest game, Red Dead Redemption 2. The game that was released in 2018 and took players to the Wild West for an unforgettable and detailed adventure.
Red Dead Redemption 2 is, fictionally, a prelude to the Red Dead Redemption version, and this time it takes us through the character of Arthur Morgan, to the days when the Dach van in Lind is fleeing the law after a failed robbery. , Let's go with them. Red Dead Redemption 2 is one of those games that really meets every expectation you have of an open world work! If your heart wants a world full of big and small details, Red Dead 2 is at your service!
If you are looking for a story with really great characterization of characters, Red Dead 2 offers such a story. In addition to all this, we should also mention the very high realism of the game, which of course may not be to the liking of many, but why lie; An account in the game has turned it into a highly well-crafted work.
---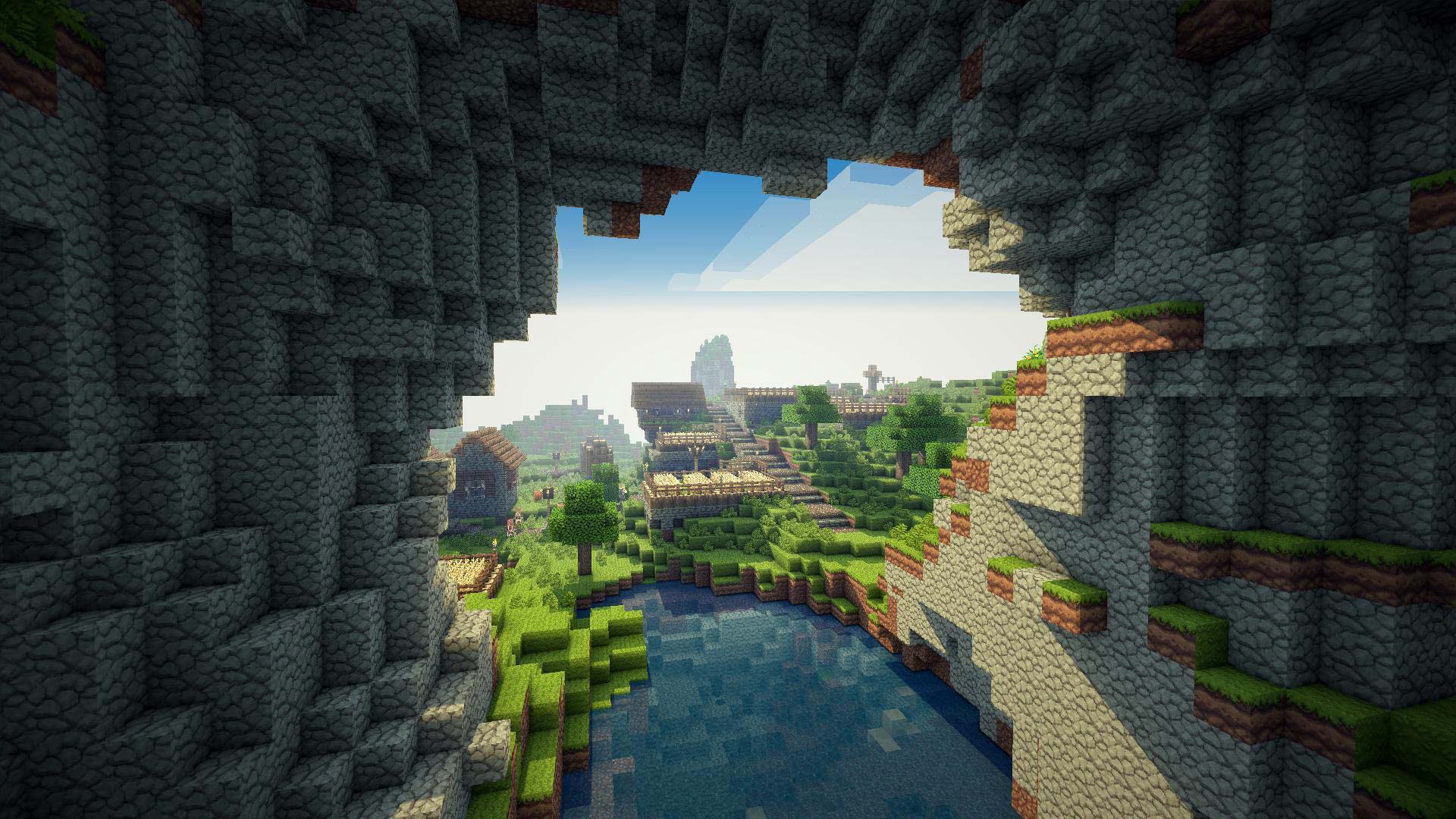 10- Minecraft game
Perhaps when Marcus Persson was making Minecraft for the first time, he himself did not imagine that this game would one day become the best-selling game in history! But Minecraft was built, and it was so successful that it even persuaded Microsoft to buy Mojang, the production studio.
What makes Minecraft such a successful and valuable experience is hidden behind these seemingly simple blocks; Yes, I mean exactly that enjoyable sense of freedom, action and creativity that allows players to create what they have in mind in the game and adventure in the world they have created, without weird limitations.
Minecraft, which is available on various platforms these days, is one of those games that loses time after its inception, and we often find ourselves in a situation where we spend hours building with these blocks and adventure in this endless world. And we are the border.
---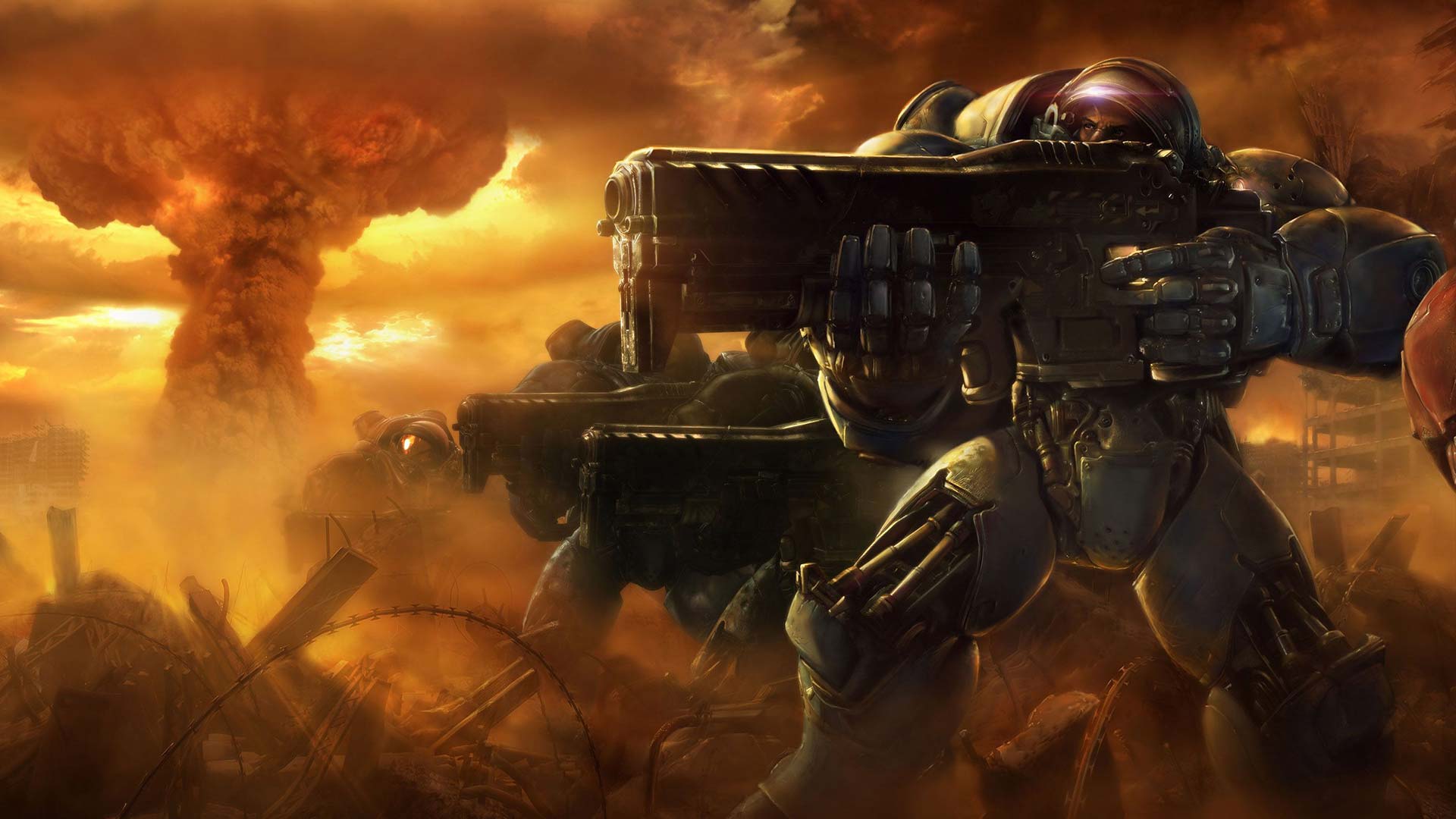 9- StarCraft 2: Wings of Liberty
Yet another representative of Blizzard and this time, a strategy game called StarCraft 2: Wings of Liberty. StarCraft 2 was released 12 years after the first release in 2010 and showed that StarCraft is still a hugely popular series and of course has tremendous potential to continue.
StarCraft 2: Wings of Liberty is actually the first part of the overall StarCraft 2 story puzzle, which later continued with the contents of Heart of the Swarm and Legacy of the Void, and we are dealing with a simultaneous strategy work that is also part of the true story campaign Yes, it is possible to engage in construction and battle in its personalized game mode, and of course we should not neglect the multiplayer battles of the game, which provide a lot of competitive and exciting experiences. All of this goes hand in hand to make StarCraft 2 the ninth best computer game.
---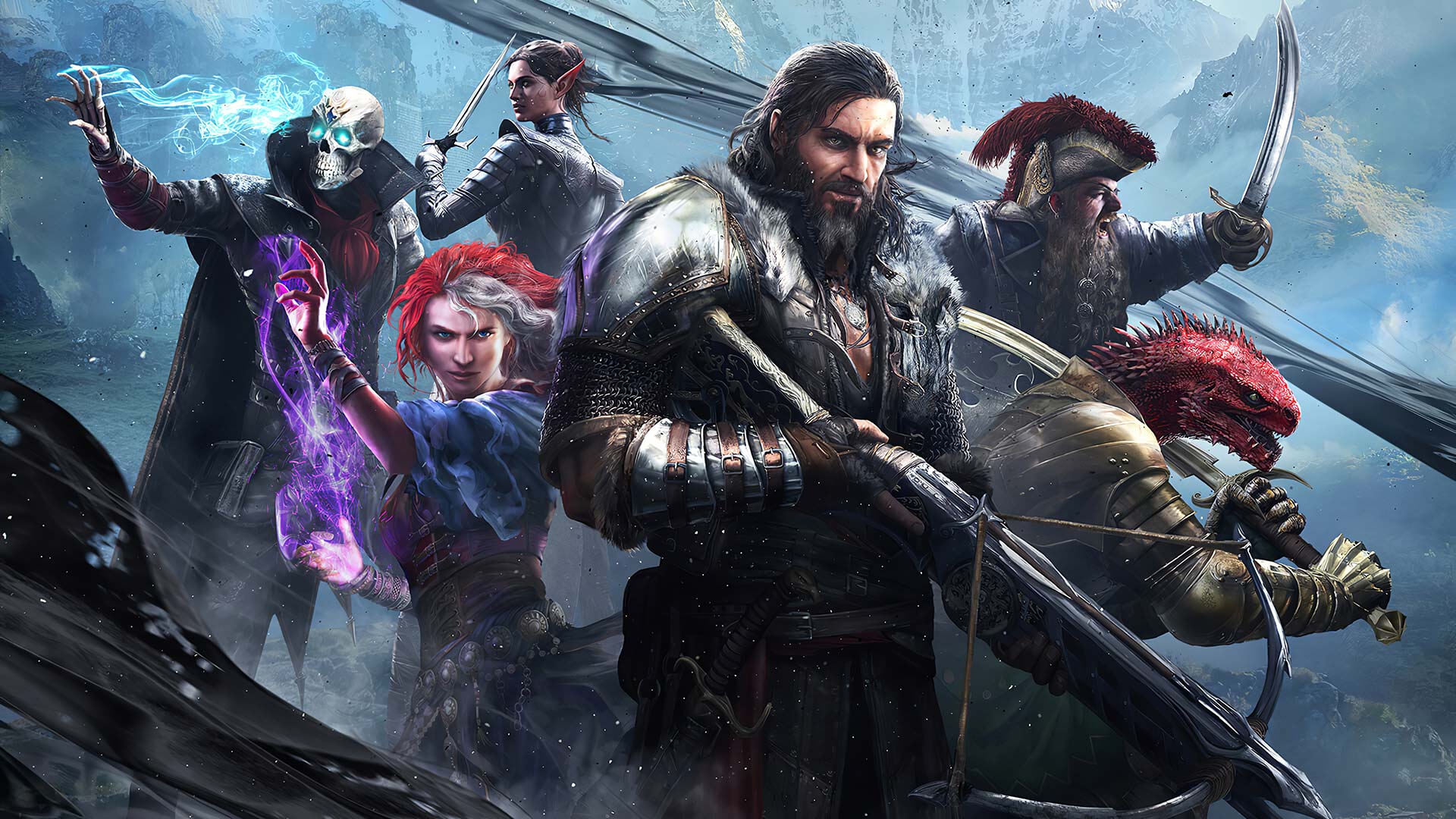 8- Divinity: Original Sin II game
In eighth place in the best computer games, we come to another role-playing game, and this time from Lauren Studio, which, in recent years, has had a great right on the shoulders of fans of classic role-playing. Yes, I mean Divinity: Original Sin II, which was released in 2017, and is definitely one of the best games we've seen in years.
Divinity: Original Sin II surprises the player with its visual beauty in the first encounter, and in this respect, ‌ is really at a high level, and the design of its various environments and overall graphic details are of good quality. But behind this beautiful appearance, the esoteric can be seen even more beautiful.
Once you build your character and choose the details, you will begin a role-playing experience that is both profound and entertaining; From character upgrades and characterization mechanics to the loot system, as well as tactical, turn-based battles that are truly breathtaking. In a word, Divinity: Original Sin II has everything you want from a role-playing game!
---
7- Half-Life: Alyx game
Fans of the Huff Life series, for years, even begged and even begged him to take pity on her and break that strange charm of the third version of the series. But even after all these requests, he finally decided to go to Huff Life, but in his own way and completely different from the wishes of the fans! The result of this decision was the introduction and release of Half-Life: Alyx in the form of a virtual reality game!
Although Half-Life: Alyx is out of reach for most of us due to its dependence on virtual reality equipment, there is one important point about it; The fact that this game was extremely well received by critics, and its being ranked seventh in the best PC game, shows this. So maybe that's enough for him to know that the series still has tremendous potential and popularity, and maybe we can hope a little more that the success of this game will one day finally bring us to the truly life-long Huff Life 3 we've been waiting for. , To experience.
---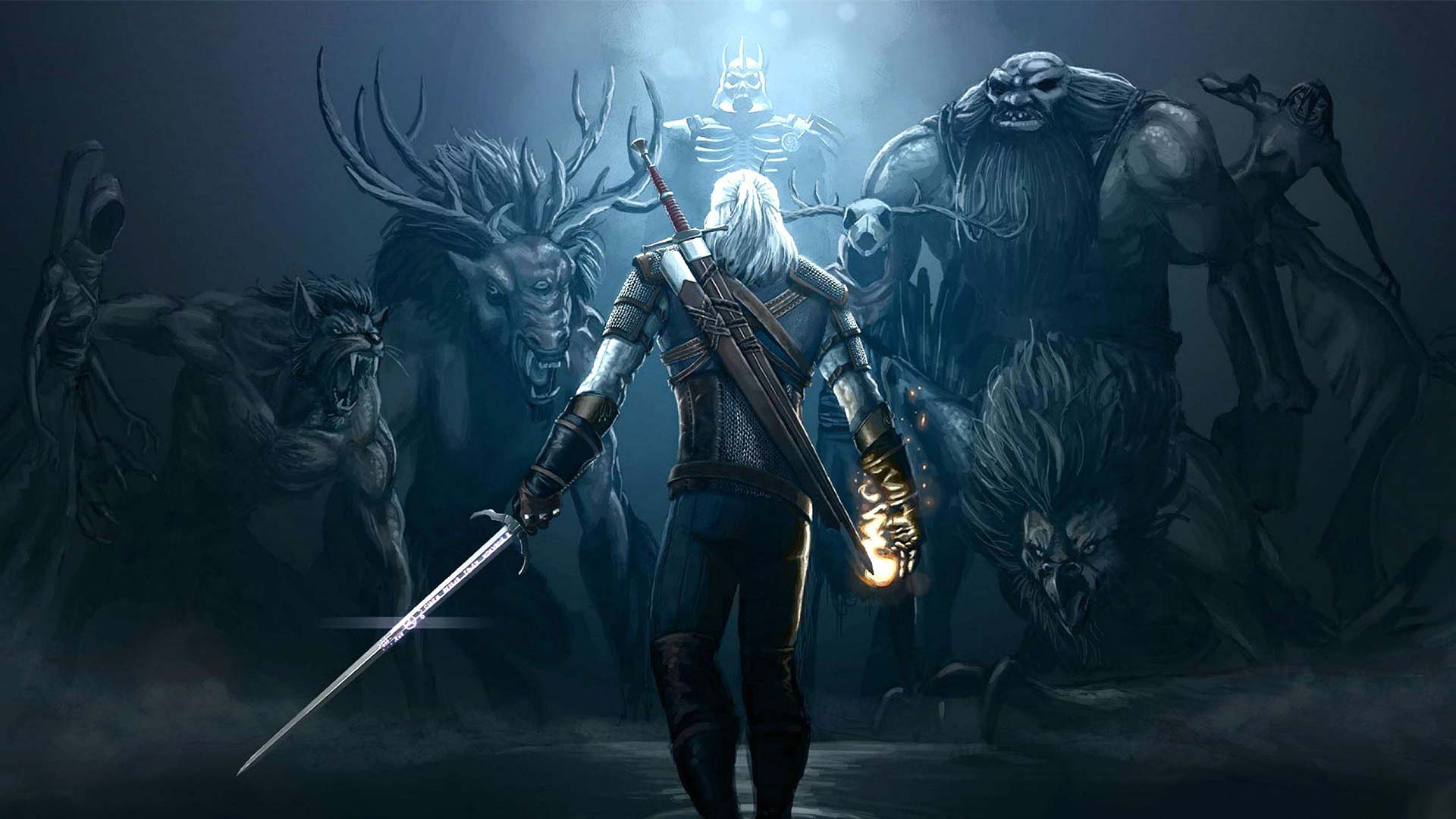 6- The Witcher 3 game
Although Project Red, a new CD in Cyberpunk 2077, has been plagued by bizarre problems and fringes, this is no reason to ignore their valuable and memorable predecessor, Witcher 3; The game, which is ranked sixth among the best computer games, and both its original version and its add-on packages have received very good reviews from critics.
The Witcher 3 once again connects players with the lovely Geralt, this time with the main goal of finding Siri. However, in addition to this main goal, the game provides a world of other main and secondary missions for players, which results in a very long and very entertaining experience; An experience in which sometimes we enter into a completely personal story of a person and help to solve his problem, and sometimes we are confronted with wild and huge creatures whose killing comes only from Geralt!
In addition to the really strong story, The Witcher 3 is also a good game in terms of gameplay, and although there are always criticisms of its combat system, but in general, everything in this game is so much fun that you can hardly dislike and not enjoy it. .
---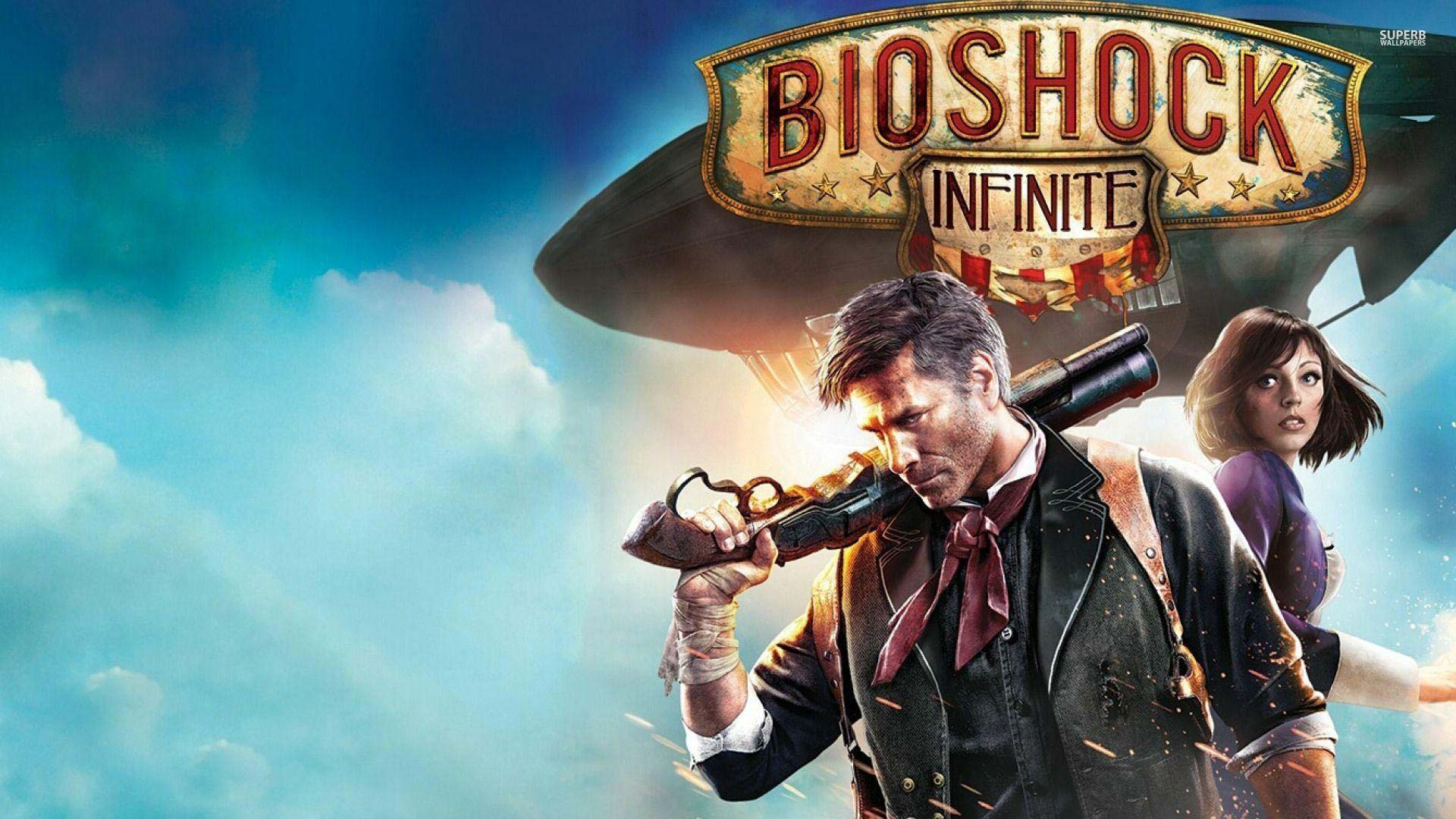 5- Bioshock Infinite game
In the fifth place in the list of the best PC games, we see the latest version of the Bioshock series or the Bioshock Infinite series, which is the latest game released by Ken Levine to this day, and to be honest, it is one of those games whose style you are a fan of. Or not, you should not miss playing it and even without exaggeration, it is one of those games that can be practically called a masterpiece.
But why the third version of BioShock can be called a masterpiece is because the game is really great in every way; Unlike the previous two versions, Bioshock Infinite takes players to a city called Colombia, which this time is built not underwater but above the clouds; An imaginary and at the same time extremely spectacular city in which we witness an incredibly impressive storytelling that is hard to miss until the end. Bioshock Infinite is an attractive shooter in the same way in terms of gameplay, and well, a game ‌ to become an amazing work, you need something else!
---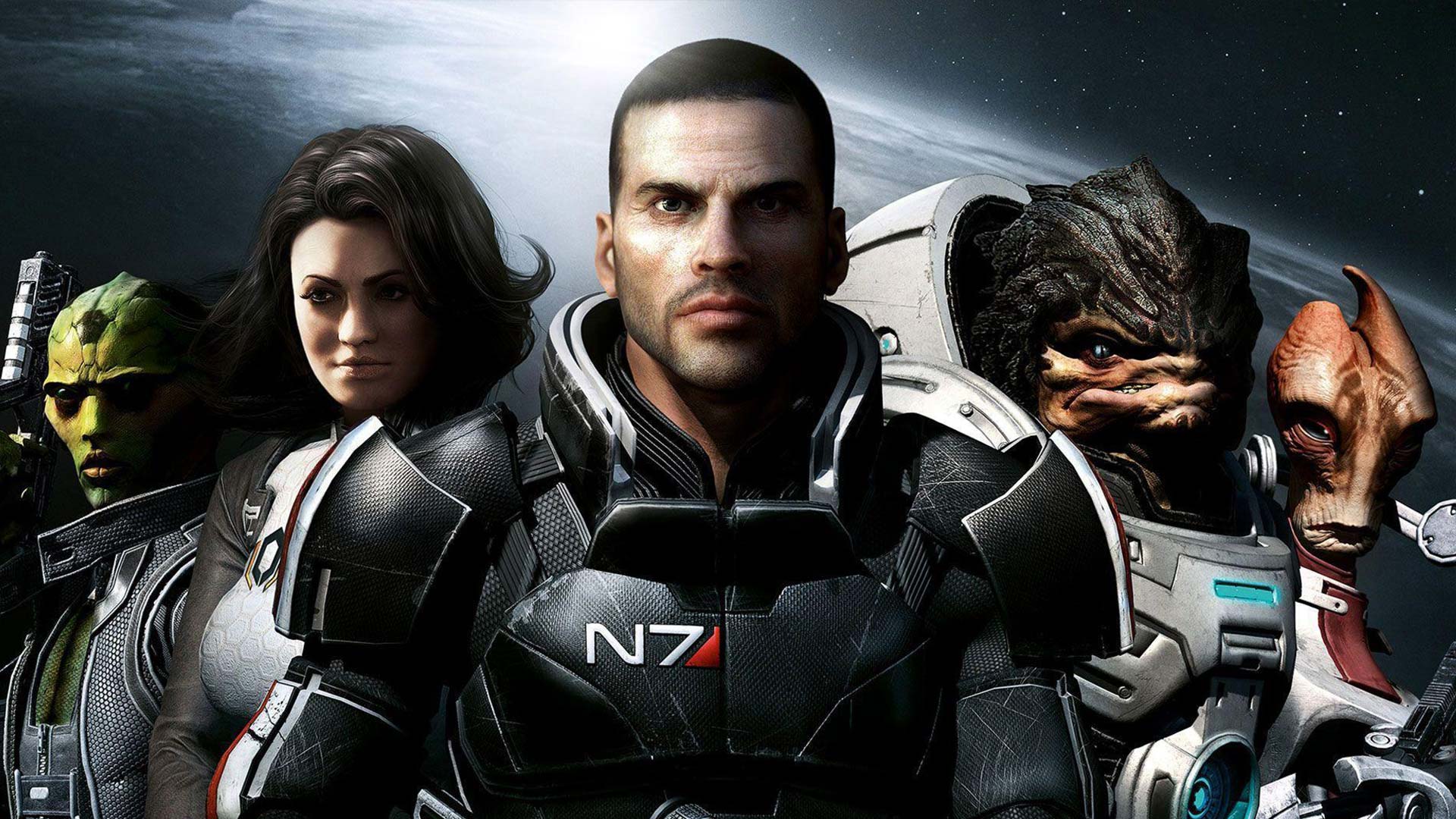 4- Mass Effect 2 game
It may come as a bit of a surprise to audiences who, for whatever reason, think of Copper Effect as just a work called Andromeda, ranking Copper Effect 2 as the fourth best computer game; But the fact is that unlike Andromeda, the three original versions, and in fact the main trilogy of Copper Effect, are so valuable and high-quality games that it is not at all surprising to be in such a position!
Referring to this issue, more precisely, the version that can be seen in the list of the best PC games is Mass Effect 2, a product of 2010, which, of course, as a suggestion, if you want to go to it, it is better to experience the trilogy in full; Because Copper Effect is not only a detailed and excellent role-playing game, it also has a great story, and in order to better enjoy Captain Shepard's adventures, you have to play the whole trilogy.
Especially considering that the remaster of the first three versions of Copper Effect will be released soon, and if something bad happens to it, it could be the best option to experience this trilogy for the first time or reminisce about it.
---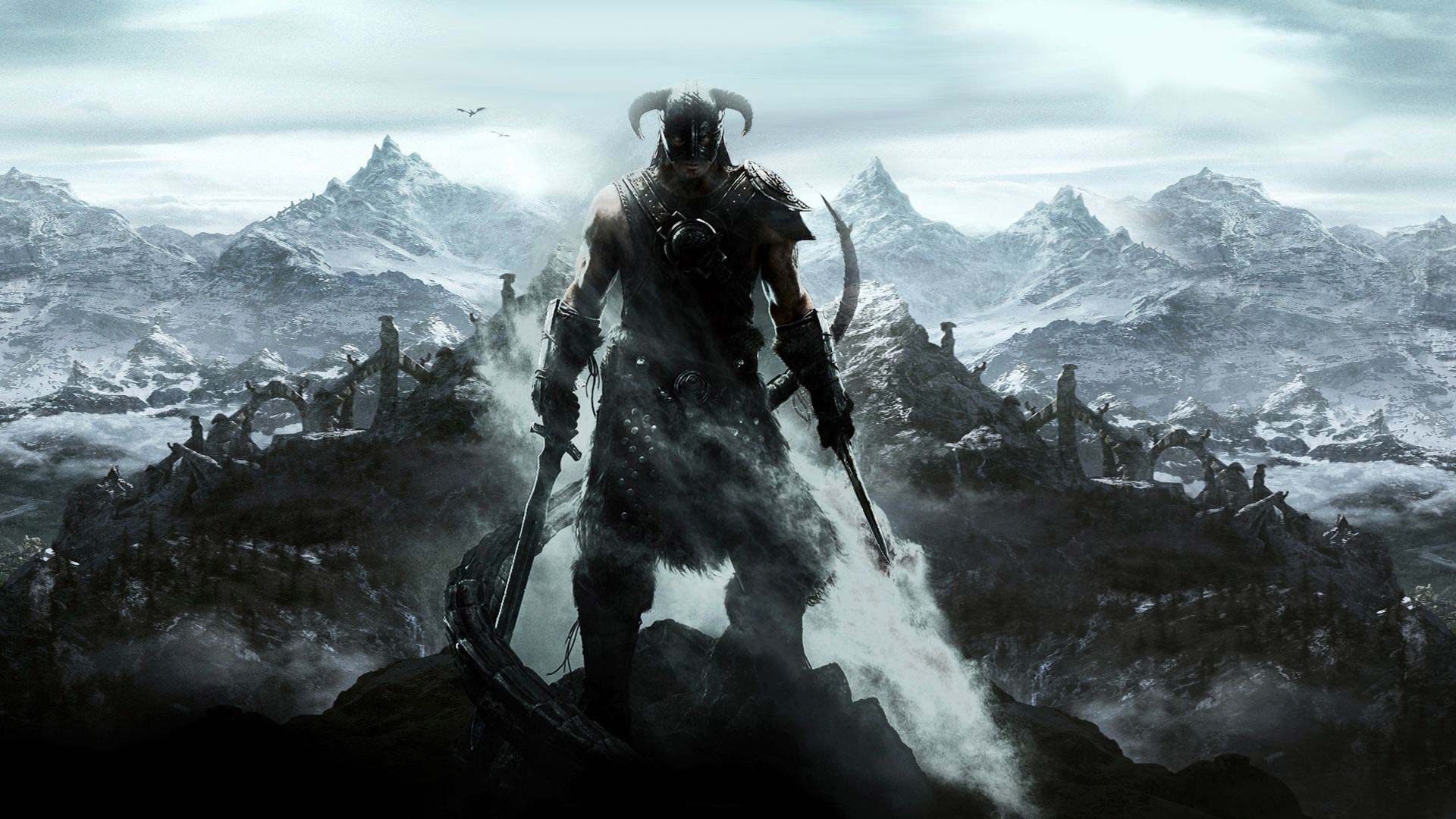 3- The Elder Scrolls V: Skyrim
A lot of games are made every year, some of which turn into really successful works; But in the meantime, a limited number of games can be found that, apart from being successful, are also literally effective and retain their value over time. Skyrim, a 2011 Bethesda product, is one of those games that has been inspired by a variety of other works, and the game itself is still highly valued after all these years, making it the third best computer game. Can be seen.
The story of Skyrim begins where you are on the verge of execution after building your own character; But the occurrence of an event and the appearance of a dragon, a creature that many thought was no longer known, saves your life and is, of course, the beginning of a vast adventure that without exaggeration can even entertain you for months.
In all corners of the great world of Skyrim, all kinds of adventures await you, and apart from discussing the various main and sub-missions, you will also experience amazing events while exploring the game world.
If for any reason you have not been to Skyrim to date, take advantage of this upcoming holiday opportunity and enjoy a great role-playing start with the remastered version.
---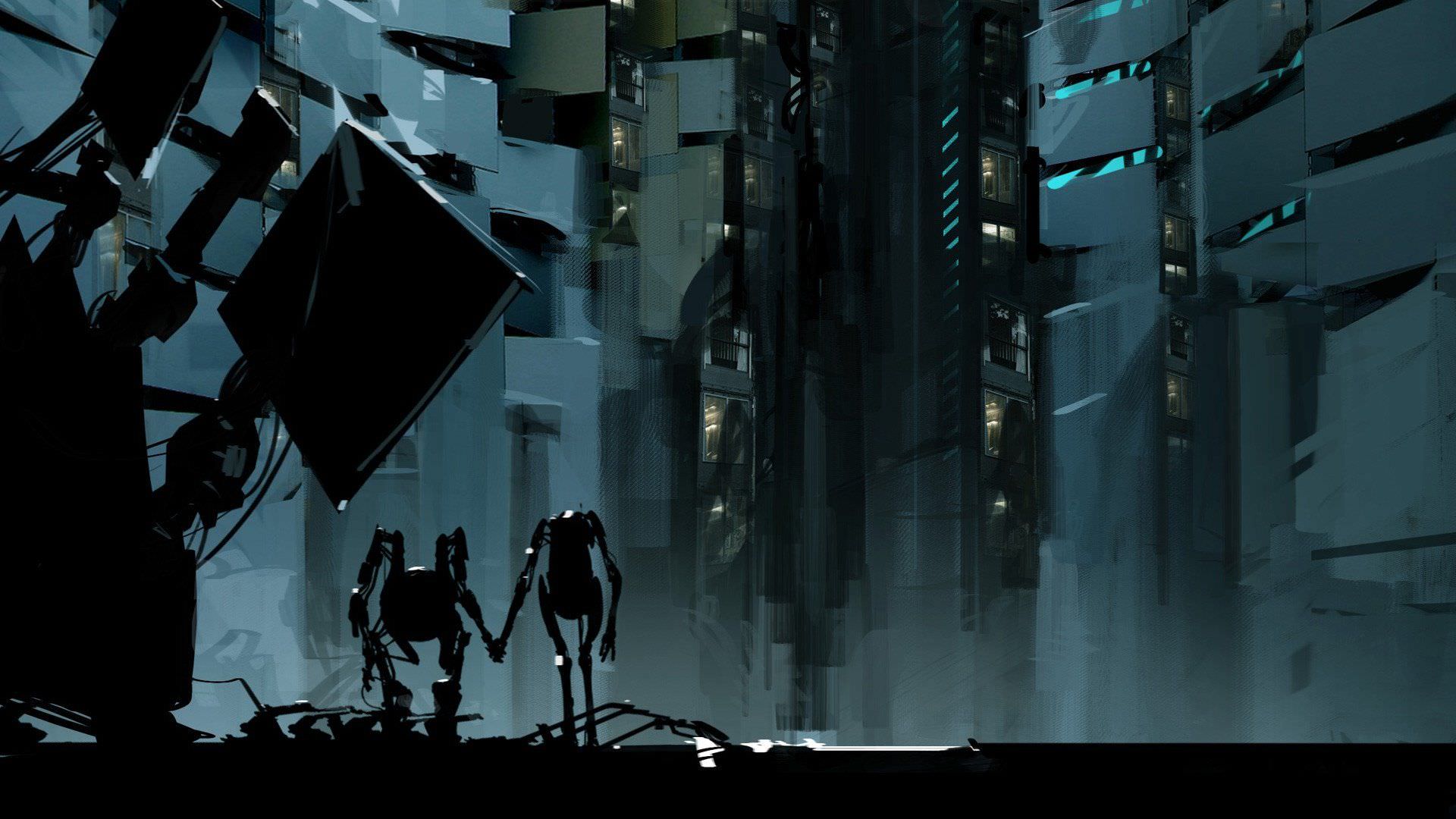 2- Portal 2 game
The idea for Portal started with a student project, which he later published in the form of a game in the Orange Box series, and the popularity of the game, both by critics and gamers, was so great that he decided to do so. Make the second version of it, which with an excellent meta score of 95, is ranked second among the best computer games.
Portal 2 is a puzzle experience in which, using a special weapon, you have to create portals and thus solve puzzles; A very simple idea that in practice has led to the creation of truly amazing puzzles and challenges the minds of many players.
Of course, behind this puzzle experience, the portal collection is really rich in terms of story and narrative; The game has a world in common with Huff Life, and while the events of the first version take place between the first and second episodes of Huff Life, the events of the portal are narrated 2 years after the events of Huff Life 2 and the first version.
Portal 2 was a real success at the time of its release and, apart from its excellent scores, won the Golden Joystick Game of the Year award, which was also named Game of the Year by reputable media outlets such as Aegisan and Eurogamer.
---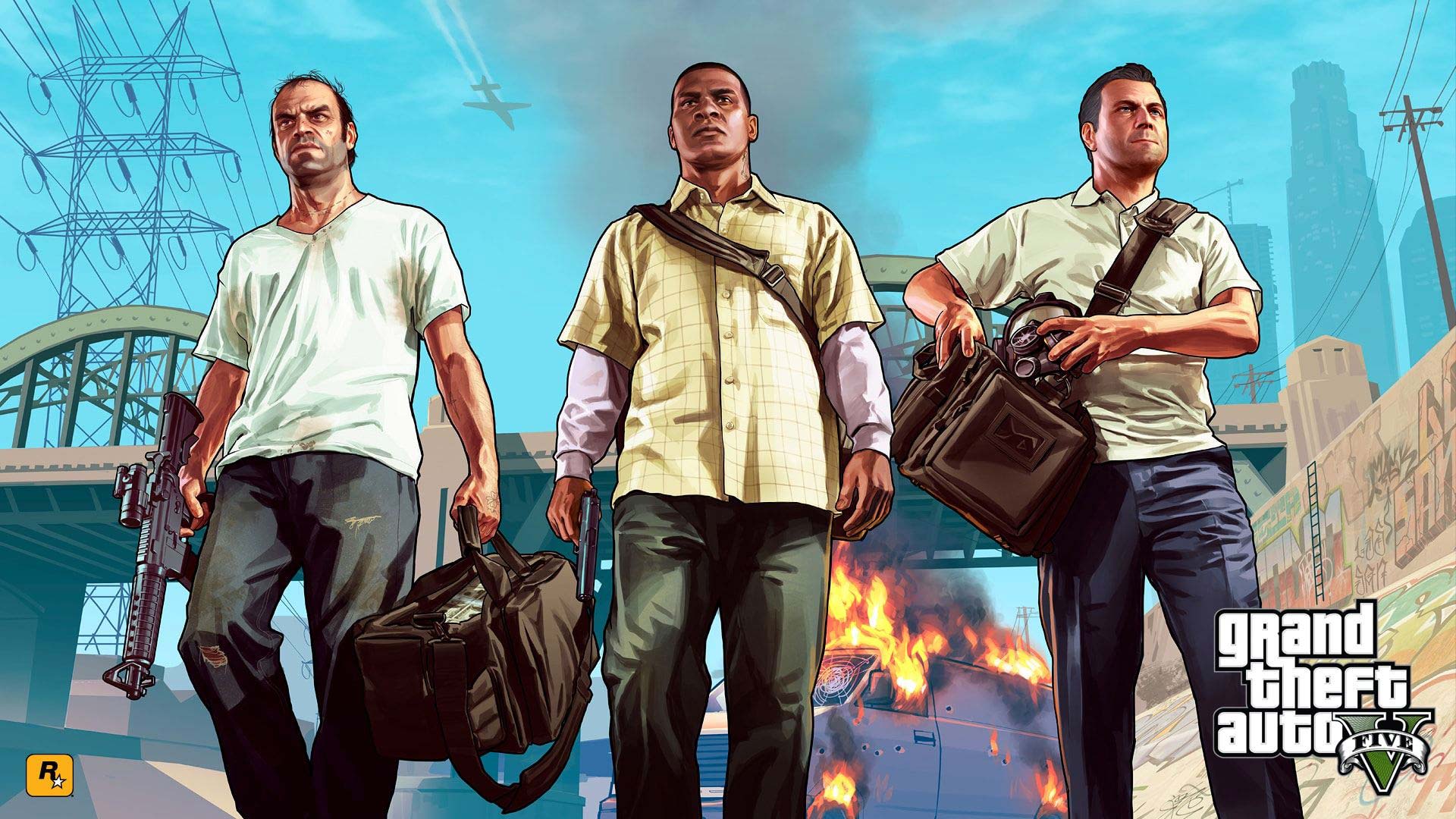 1- GTA V game
GTA V is by far the best video game in every way, so it's no surprise that it topped the PC rankings for the past 10 years. However, when a game still sells strangely 10 years later, and many still recommend it when it comes to a great open world experience, it is not uncommon to achieve such success.
There are many reasons why GTA V is such a valuable current game, and writing all of them requires a separate article; However, one of the main factors in the success of the game was the new decisions that Rockstar made; For example, the game, unlike previous versions, instead of having only one character, has three characters, the possibility of switching between them in most minutes of the game and, of course, the intertwining of their story events with each other, has created a different atmosphere.
Of course, apart from the story aspect, the high freedom of action and the very good design of GTA V have also made it more fun just to explore it and engage in various side activities.
GTA V owes much of its success, of course, to its online portion, which over the years, thanks to Rockstar's excellent support and regular content release, has become a thrilling and chaotic experience with a huge following. All of these factors go hand in hand to bring GTA 5 to the top of the list of the best PC games.
---
common questions
What are the best computer games in history?

Some of the best computer games in history based on meta scores include games like GTA V, Portal 2 and Skyrim.

What are the best strategy computer games?

Among the best computer games in history in the style of strategy, we should mention games such as StarCraft and Warcraft from Blizzard, Civilization games, as well as Crusader Kings 3.

What are the best open world computer games?

Among the best computer games in the open world, there are many Rockstar games; From the new Red Dead Redemption 2 game to games like GTA V. Other games include Batman: Arkham City.
Finally, what do you think about the best computer games? Share your comments