The tablet may not be as thriving as it once was; But many people still want to get a tablet. The comprehensive guide to buying a tablet will help you choose.
Tablets in the early years were devices that differed significantly from smartphones, and the main difference was directly related to the dimensions. In recent years, the line between tablets and smartphones has blurred, and today there are phones that are large in size.
At the same time, tablets have evolved. While most of the tablets already have a bezel-less design, today's tablets look more modern, have a more powerful camera than before, have a more streamlined user interface, and generally have a more functional color and scent.
Companies active in the tablet market add special features to these popular electronic devices to keep them popular so that customers are more willing to buy the tablet. With so many choices, how do we know which tablet is the best choice for us? Do we necessarily need an expensive and high-end tablet or can cheap tablets also do the job we want?
The birth of tablets coincided with the start of sales due to Apple's remarkable iPad, and for the first time it was the Cupertino company that boosted the tablet market. Now, years later, the iPad is facing quality competitors, and Apple is constantly proving that the iPad is essential to users.
The tablet market is now dominated by Apple iPads, and no one can hide it. However, Apple iPads are expensive (especially in the Iranian market) and for this reason there are many people who pay attention to Android tablets. This does not mean that Android tablets are of poor quality. Android tablets also have outstanding features.
Today, the tablet market is dominated by Apple iPads.
In the early years of 2011 or 2012, after the introduction of the iPad, various companies tried to attract users by producing seven-inch tablets; But sales of these tablets skyrocketed after a while, and now tablets larger than eight inches are booming again.
Before doing anything, you need to determine if you really need a tablet or not. There are many criteria to consider, and each user may have a set of personal criteria. However, in general, if you are very interested in watching movies, series and video content, read e-books, want to go to bed and browse, and need a practical device for the holidays or when you are not working, go shopping for a tablet.
Important Note: This article provides a general overview of tablets, features, operating system, manufacturer brands and the differences between different product categories so that you can become more familiar with these devices and the points you need to know before buying. If you are just looking for the right products for the market and the choices available in different price ranges, soon the best market products will be introduced in separate articles in Zomit.
---
General rules for buying a tablet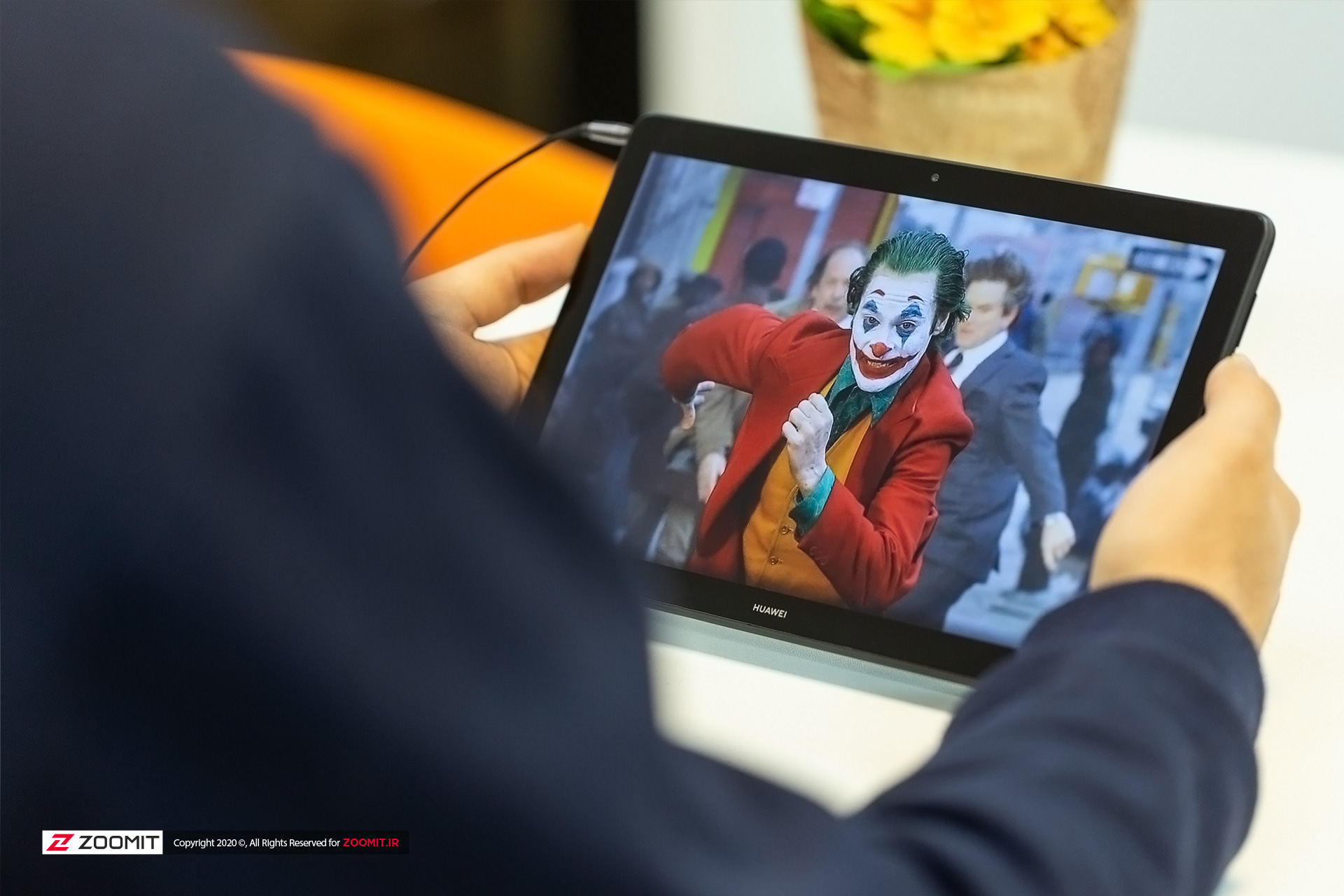 Tablets come in a variety of sizes and capabilities, so the tablet you use is not necessarily going to meet your friend's needs. Different dimensions are a very important criterion; however, there are other points to consider. First of all, you need to determine why you want a tablet. In the next steps, attention to price and … will be given priority.
Identify needs
Before going into the technical specifications of tablets, you should ask yourself an important question: "What is the purpose of buying a tablet?".
Do you want to replace your tablet with a laptop or desktop system, or are you just looking for a device that can be used to watch movies while traveling and surfing the web in your spare time? Do you need to be constantly connected to the Internet? Is it possible for you to increase the memory capacity of the device? Either way, your need for the device is a key factor in choosing and buying. These are all questions that can make the issue a little clearer.
We recommend that you write down and categorize all the needs you have from the tablet, and finally keep the items that are most needed. By doing so, you identify the most important criteria.
Determining the budget
Expensive tablets do not necessarily mean the best quality, and cheap tablets are not necessarily useless and inefficient devices. So put aside your initial idea of ​​how to define devices based on price for a while, and consider the options available, depending on the capabilities and processing power that each tablet offers.
Numerous factors influence the pricing policy of tablets. Amazon may be launching the Kindle Fire HD 7 tablet at an affordable price, while the iPad Pro, which does not support HDMI ports and does not offer the ability to expand storage, may be very reasonably priced. None of these pricing is unreasonable.
In fact, Amazon is launching its tablet to compete with the seven-inch; Tablets that are typically reasonably priced. Thus, Amazon is required to offer a tablet with many features and features and a reasonable price to draw users' attention to the product. Apple's iPad Pro, on the other hand, is more expensive and targets a diverse community due to its outstanding performance, great app support, and attractive user interface with a powerful and interconnected ecosystem.
Try to think beyond the price of the device. Consider what features and capabilities you will get in terms of both hardware and software if you pay to buy a tablet.
Pay attention to the brand
One of the criteria in choosing the best tablet is the manufacturer. Some companies have proven themselves over the last few years and now produce great devices that, in addition to special features, also have a unique user interface.
Paying attention to the company or brand that makes the tablet is very important when you want to buy an Android tablet. As you know, there are many tablets from different companies with Android operating system in the market. For this reason, before buying an Android tablet, it is better to research about the tablet manufacturer to find out enough about the long-term support, the quality of the tablet and more. We suggest that you prioritize familiar letter companies.
Dimensions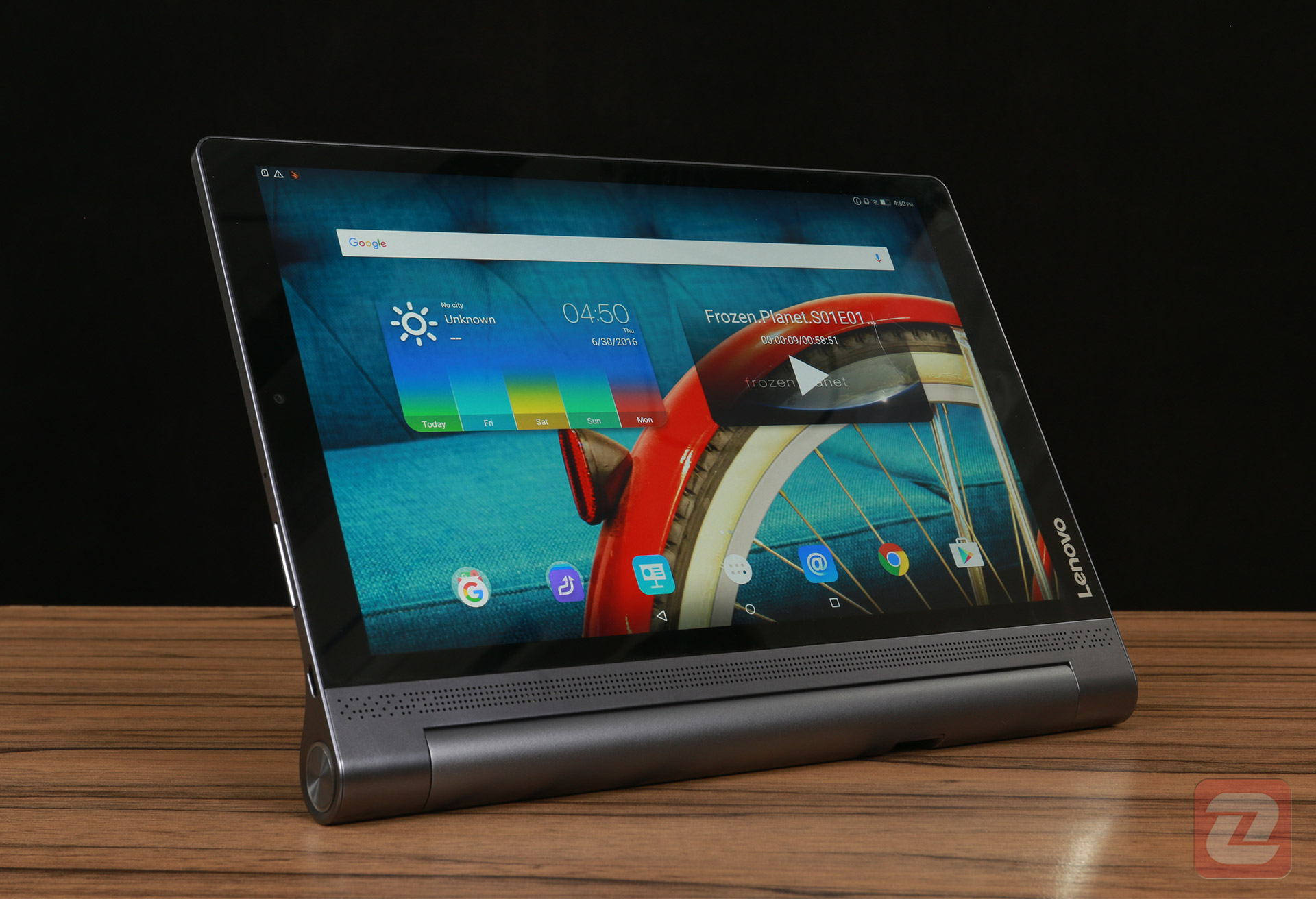 The dimensions of the tablets are very diverse. Until a few years ago, we could say that the largest tablets on the market are 13 inches in size; But today devices like the Galaxy View 2 with a 17.3-inch screen are available. Today's tablets are made with different operating systems, design, screen quality and processors. Therefore, it is better to introduce each of them to you in different categories so that you will have an easier time when buying work.
Tablets are categorized according to the dimensions of the screen. When we talk about the dimensions of the screen, we mean the diagonal position (from one corner to another).
7 inches and smaller (small)
As smartphones grow in size and offer 7-inch screens, the line between small tablets and smartphones is blurring. However, keep in mind that smartphones use 18: 9 aspect ratios and in some products 20: 9 to have a more elongated design and more user-friendliness during the day.
On the article side, smaller tablets use a 16-to-9 aspect ratio, and on some 4-to-3 models, they're a better choice for things like reading and browsing. Tablets with a screen size of up to seven inches are usually cheaper and weaker than larger tablets. Instead, these small tablets are highly portable and fit snugly in small pockets and compartments.
Because seven-inch tablets can be easily placed and used in one hand, they are a great option for reading e-books, reading and browsing while sleeping and surfing social media. For people with small hands, seven-inch tablets are also the best choice.
7.1 to 11 inches (average)
Until a few years ago, most tablets on the market were in the category of 7.1- to 9-inch tablets; But such a statement is not true in today's world. 7.1- to 9-inch tablets used to be medium-sized tablets; But the size of tablets in today's world has grown and it is necessary to expand this range to 11 inches.
Thus, 7.1 to 11-inch tablets can be called medium-sized tablets. Typically, these tablets have better image resolution than the first group of tablets and the capabilities offered by them are more diverse. A larger screen is a better choice for watching video, and the fun of playing on a large screen is much greater.
Medium-sized tablets in previous years were equipped with fast processors, but generally today's medium-sized tablets do not have very powerful processors. These categories give you a good experience of tablets due to having a screen with suitable dimensions.
In general, small tablets can be considered suitable for reading e-books and medium-sized tablets for playing games, browsing or watching movies and series. Tablets close to 11 inches with a large screen in front of you are great for those who want to work on documents.
Larger than 11 inches (large)
Large tablets have become more numerous in recent years than ever before. Usually, Windows 10-equipped hybrid tablets fall into the category of large tablets, an example of which is the Surface Pro 7 . The Surface Pro 7 is a tablet that also appears in the role of a laptop. Of course, Apple's iPad Pro also falls into this category. Modern Apple iPads offer a wide variety of features in the form of tablets and laptops.
If you are considering using a tablet as a replacement for a laptop, usually hybrid tablets in this category can be the best choice for you. Large tablets generally have powerful hardware and can handle a variety of tasks better than other tablets. These tablets have also been enhanced in recent years in the field of imaging, to the extent that Apple's iPad Pro 2020 uses LiDAR scanner to do well with augmented reality (AR). The screen of this category of tablets has a lot of space that can be used for multitasking and photo and video editing.
Weight and build quality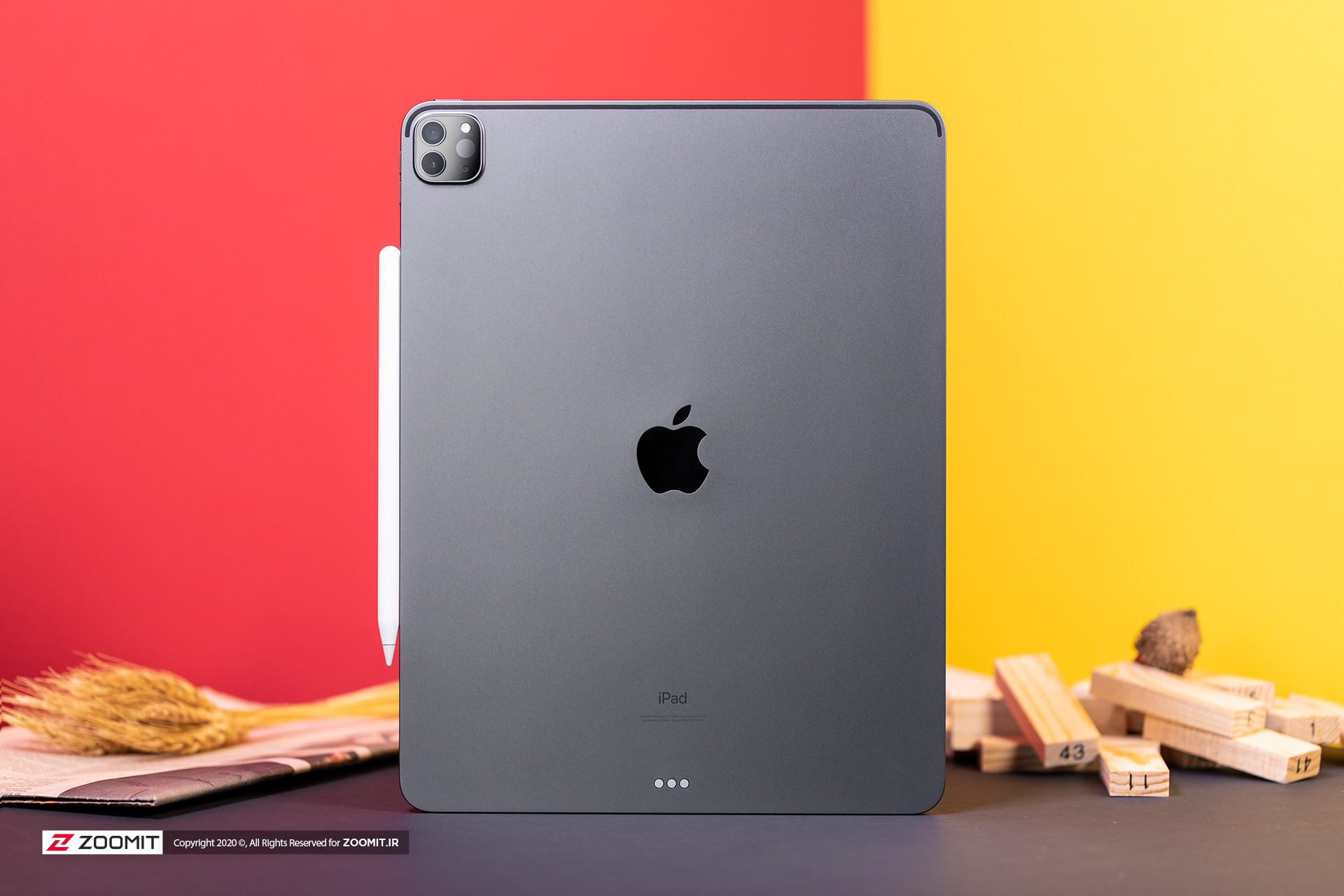 In addition to the dimensions, a point that may not be of interest to many users at first glance is the weight of the tablet. Tablets are portable devices, which means they weigh well in standard mode. As mentioned above, you need to identify your needs before buying a tablet. Some people may need to hold the tablet for hours. In such a situation, the weight of the tablet becomes very annoying.
The lighter the tablet, the better; However, the lightness of the tablet should not come at the cost of reducing its resistance. Tablets are more vulnerable to falls from heights than phones. The dimensions of the tablet body are also important. Explaining that you may have trouble keeping a wide, heavy tablet upright.
Not many tablets with metal bodies can be found. Many users may use the frame on the tablet, and for this reason, the body material of the tablet may not matter at first glance. However, the material of the body and the build quality in general are of particular importance to some people, and if you are one of them, it is better to know one important point: in tablets that are low and medium, you can not expect high build quality. High-end tablets generally have a metal body, and holding them gives you a great feeling.
Processor ‌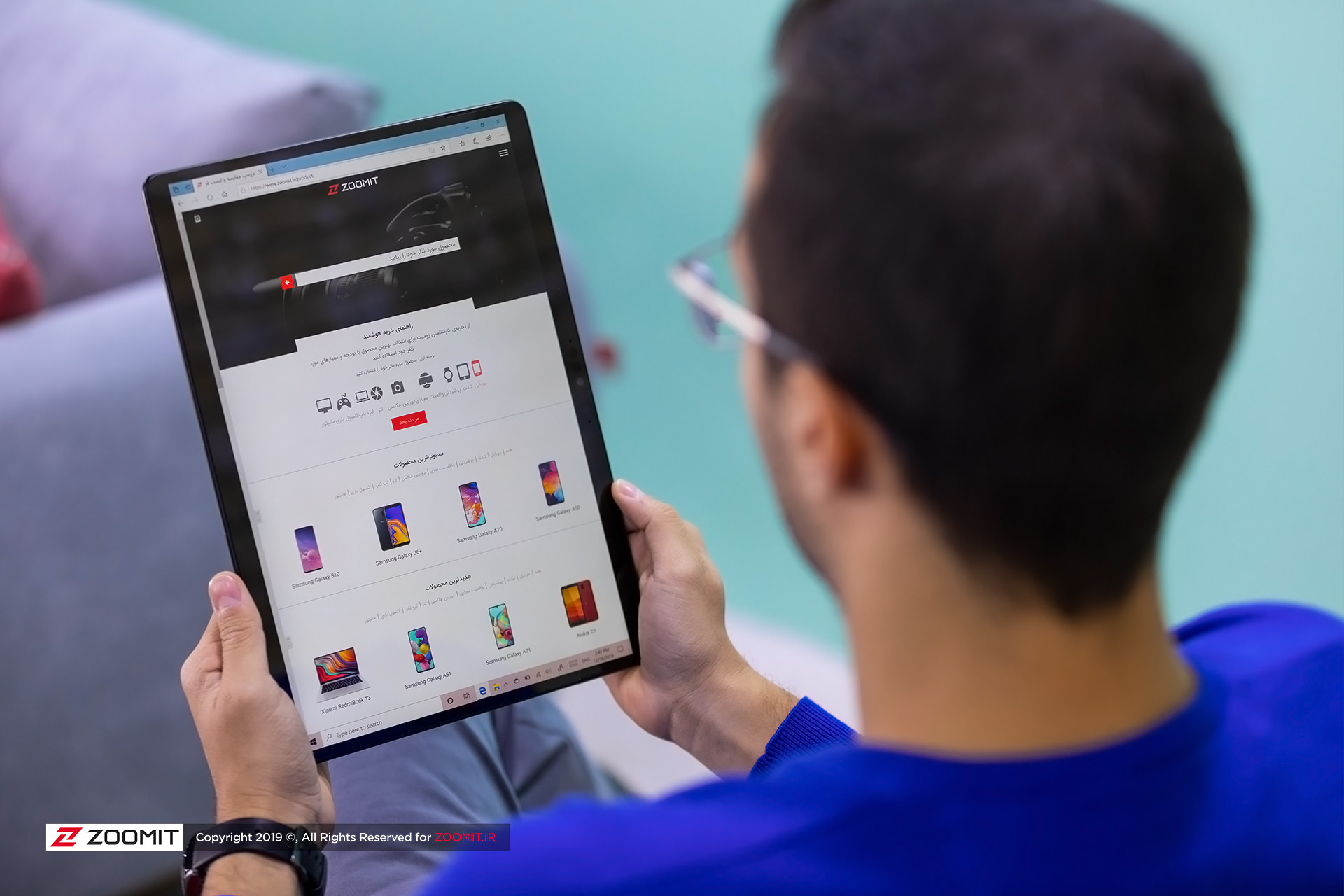 Tablets (especially high-end tablets) are generally equipped with processors that can run applications smoothly. Apple iPads are exemplary in this regard. The processor is the beating heart of any electronic device, and its sophistication leads to a high-level user experience. The logo architecture dominates the tablet processors considerably, and the processors that Apple builds on this architecture are very powerful; Both in the field of normal processing and in the field of processes based on neural networks and artificial intelligence.
Like the mobile world, low-end tablet processors use four cores that are no longer recommended. More powerful tablet processors are generally equipped with 8 or more cores. Of course, do not forget that the number of cores is by no means a measure of processing power, and things like architecture used, operating frequency and lithography are very influential in the final power. RAM, like smartphones, is one of the most important components in tablets. We suggest you buy a tablet with at least 4 GB of RAM to ensure a good performance without the hassle of running heavy applications and user-friendly applications in the coming years.
Most tablet processors, like mobile processors, rely on logo architecture.
The logo designs the basic processor and then sells the license to various companies. For this reason, there are several processors on the market today that are made by different companies, but there are noticeable similarities between them.
The most common processing cores in the tablet world are the Cortex-A series cores. These cores are housed on chips with integrated RAM and graphical memory (SoC). Do not forget that factors such as operating system optimization and user interface have a significant effect on the final speed of the devices. In addition to hardware, Apple also designs software for its products, which is why the software and hardware of the iPads are so compatible. As a result of this approach, iPads are remarkably fast-paced.
Apple A processors
Apple builds the most powerful processors in the mobile and tablet world. Today's processors in these two markets generally use the logo architecture. Apple engineers use their knowledge to make some modifications to the processor so that what is produced has a very high level of processing power. Over the years, Apple's A-Series processors have emerged as more powerful than any other processor in the mobile and tablet world, and the power of Cupertino-based tablet processors is sometimes more powerful than desktop-class processors.
Apple has launched new tablets in recent months that feature the A14 Bionic or A12Z Bionic processor. Bionic A14 in handsets Series iPhone 12 also is used,  CPU 6 core contains dual-core and quad-core low-power core is powerful. The A14 GPU uses four separate cores. Apple says the A14 is 40 percent and 30 percent better than the A12 in terms of normal and graphics processing, respectively.
Cupertino claimed at the unveiling of the A14 Bionic that the chip was up to twice as fast as the "most popular Windows laptop", three times faster than the "fastest Android tablet" and six times faster than the "fastest Chromebook" on the market. (Apple did not specify at this time which devices it meant).
The iPad Pro 2020 , Apple's latest flagship tablet, uses a processor called the A12Z Bionic, which, unlike the A14, is based on seven-nanometer lithography (the A14 relies on five-nanometer lithography). Formerly known as Vortex and Tempest, the A12Z uses eight processing cores for the CPU and has 10 billion transistors. Apple A-Series processors  are so powerful that you will never notice the weakness and lag in running the heaviest applications.
Samsung Exynos processors
In addition to its presence in the mobile market, Samsung has a strong presence in the chip industry. The company not only makes its own chips, but also allocates part of its large factory capacity to other companies. Samsung mobile and tablet processors are produced in the Exynos family and generally do not have a positive effect among users.
In a policy that has always been considered, Samsung offers its smartphones with two processors in different parts of the world. One of these processors belongs to the Exynos series and the other is made by Qualcomm. Samsung says the Exynos flagship processors are on par with the Snapdragon series flagship processors, but expert reviews show otherwise.
The processors that Samsung makes do not disappoint you in terms of efficiency and performance. Over time, Samsung introduced Exynos processors into its tablets because it believed that its proprietary processors were mature enough to perform tablet-centric tasks. Samsung's highest-end tablet right now is the Galaxy Tab S7 Plus , which launched last year; However, this tablet uses a Snapdragon processor.
Samsung's latest mobile class processor is called the Exynos 2100, which is unlikely to make its way to Galaxy series tablets any time soon. Achieving 2.9 GHz with a Cortex X1 logo core, this five-nanometer processor uses an integrated 5G modem and recognizes the latest chips in the market as its competitor.
Huawei Kirin Processors
Huawei is one of those well-known Chinese companies that is interested in tablet production and continues to make products despite all the restrictions imposed by the US sanctions. The Huawei has a subsidiary called Silicon that launches proprietary Crane series processors. Crane family processors are capable of doing all sorts of things. The newest processor in the Crane family is known as the Crane 9000 and is housed inside the Chinese company's latest flagship phone. The Crane 9000 will probably eventually come to Huawei tablets as well.
Huawei has a history of using the 7nm Plus Crane 990 processor in high-end tablets. The processor uses eight cores, including two 2.86 GHz  Cortex-A76 cores, two 2.09 GHz Cortex-A76 cores and four 1.886 GHz Cortex-A55 cores. The Crane 710A is found in one of Huawei's low-end tablets, which is a 14-nanometer chip with four 2.0 GHz Cortex-A73 quad-core cores along with the 1.7 GHz Cortex-A53 quad-core.
Qualcomm Snapdragon processors
Qualcomm is another well-known player in the chip industry, which produces a very large variety of chips for mobile and tablet, and has a small presence in the laptop market. The Snapdragon 865 Plus processor used in Samsung's high-end tablet belongs to the end of 2019, but still offers excellent processing power. Qualcomm's current flagship is the Snapdragon 888, which is a five-nanometer processor. In general, tablets are equipped with the latest processors later than phones, and for this reason, there is still time until the Snapdragon 888 makes its way to tablets.
Intel x86 processors
Tablets running the Windows operating system (the standard version of Windows with the CISC architecture) are equipped with x86-based processors. The two major companies in the field of x86 processors, Intel and AMD, are in close competition. In previous years, Intel processors dominated the market, but today, thanks to the new architecture, AMD has been able to regain its position in the market.
Most Windows tablets use Intel Core i series processors, which are also very popular in the world of laptops. These processors have good power, but they consume much more than their competitors with logo architecture (Android tablets or iPads). Intel Core Y series processors with TDP are generally designed for between 5 and 8 watts for low-power, low-end products, but they do not offer adequate processing power, and you should not expect these tablets to be as powerful as Windows laptops.
screen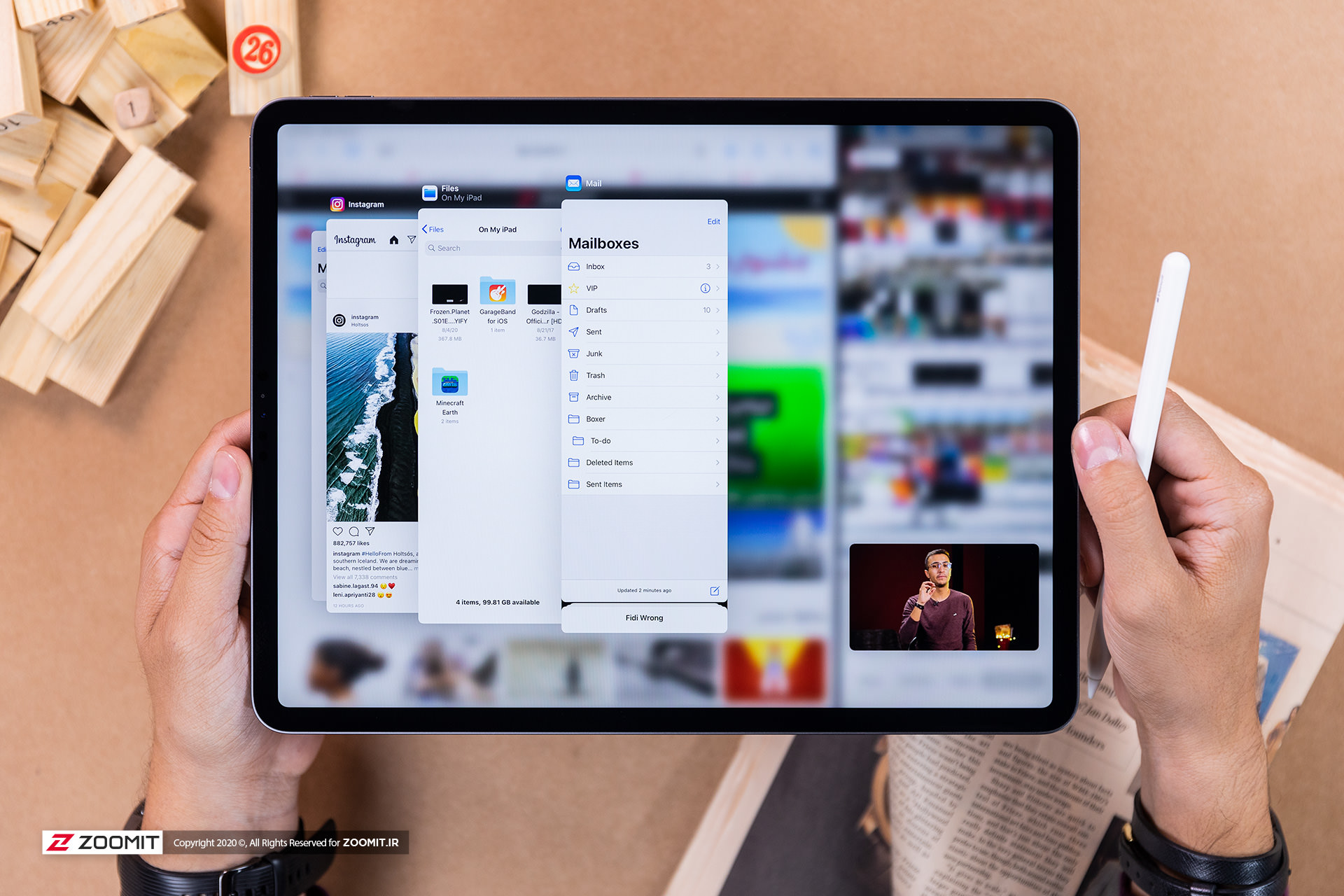 The screen is your way of communicating with the tablet, which is why it is so important in the user experience. As we said, the screen size of the tablets may even reach 17 inches. Of course, most high-end tablets have screens of 10 to a maximum of 13 inches. Such a screen should have a wide viewing angle, high resolution and a panel with the ability to display colors correctly. Many people consider the tablet to be the main means of watching movies, which is why the screen is so important on tablets.
Image ratio
Image aspect ratio is one of the criteria that should be considered when talking about the screen of tablets. Most tablets use a 16:10 or 16: 9 aspect ratio. This aspect ratio was common on the screens of early computers. The 16:10 aspect ratio makes tablets very useful in landscape mode (especially for video viewing). Of course, the stretched screen can make it difficult to hold tablets vertically; A topic that is especially important in e-books.
Another common aspect ratio is 4: 3. This aspect ratio does not have the advantages of the 16:10 aspect ratio in landscape mode, but it does make it easy to hold the tablet in portrait mode. 4: 3 screens are not suitable for watching movies and are more useful for reading books or surfing the web.
Resolution
The second criterion on the screen is image resolution. Resolution refers to the number of page details at a given time. Higher resolution is better for viewing video, photos and browsing. The resolution of the image is expressed by mentioning the number of horizontal and vertical pixels of the screen. Different resolutions have a specific name. For example, 600 ۰۰ 800 is known as WVGA, 800 × 1,200 resolution is known as  WXGA, 900 ۶ 1600 resolution is known as WSXGA +, and 1440 × 2560 resolution is known as WQHD. 2160 × 3180 refers to 4K UHD resolution.
The screen has a huge impact on the tablet user experience and is extremely important.
Remember that in addition to the ability to play video content in higher resolution, screens with a higher number of pixels are also very important in matters such as reading. More accurate display of texts can significantly reduce eye fatigue in the long run.
Pixel density
The third criterion is pixel density, expressed in pixels per inch (PPI). The higher the number of pixels per inch, the smoother the process of rendering content on the screen. Assuming the 7-inch tablet and the 10-inch tablet have the same resolution, the smaller tablet has a higher pixel density and can display images more clearly.
Newer tablets typically have a density of 200 to 300 pixels per inch. At normal intervals, the content on such displays is displayed in great detail, and you can not distinguish pixels to a large extent. If you are going to watch a movie or edit a photo, look for a tablet with a screen pixel density of at least 200 pixels per inch.
The angle of view
Viewing angle is also important for tablets, especially those larger than 9 inches. Manufacturers do not normally specify the angle of view of the tablet screen. Since it is possible to use the tablet horizontally and vertically, the viewing angle of the tablet screen should be wider than the viewing angle of the laptop screen or desktop computer.
Some tablets have a better viewing angle than other models. When testing the tablet's viewing angle, two criteria need to be considered: color change and brightness. Color Shift Indicates the amount of color change displayed on the tablet screen when changing the viewing angle. The best tablets on the market in a variety of viewing angles, not only retain much color but also have a very good level of brightness.
Currently, most tablets on the market are equipped with IPS or OLED panels, which provide a very good viewing angle, and the viewing angle problem is only seen in low-end and cheap products on the market.
Color range, panel type, and more
Most tablet screens are protected by glass such as Gorilla Glass. These surfaces are very reflective, and this can make it difficult to use the tablet in certain lighting conditions. If the tablet has a glossy screen and low brightness, it will be very difficult to see the visual content on the tablet screen outside in the sun. Brighter displays solve this problem, but at the same time increase battery consumption.
Color gamut is also important when discussing a tablet screen. The color gamut refers to the number of colors that the tablet screen can display. Today, tablets use a variety of panels. Most tablets have an IPS LCD panel, however Samsung equips some of its tablets with more modern AMOLED panels. AMOLED panels display black colors more deeply for better contrast and generally have a better ability to display colors.
Suitable for tablets larger than eight inches Full HD display (1920 x 1080 resolution). Tablets smaller than eight inches should have at least an HD display (1280 x 720 resolution).
operating system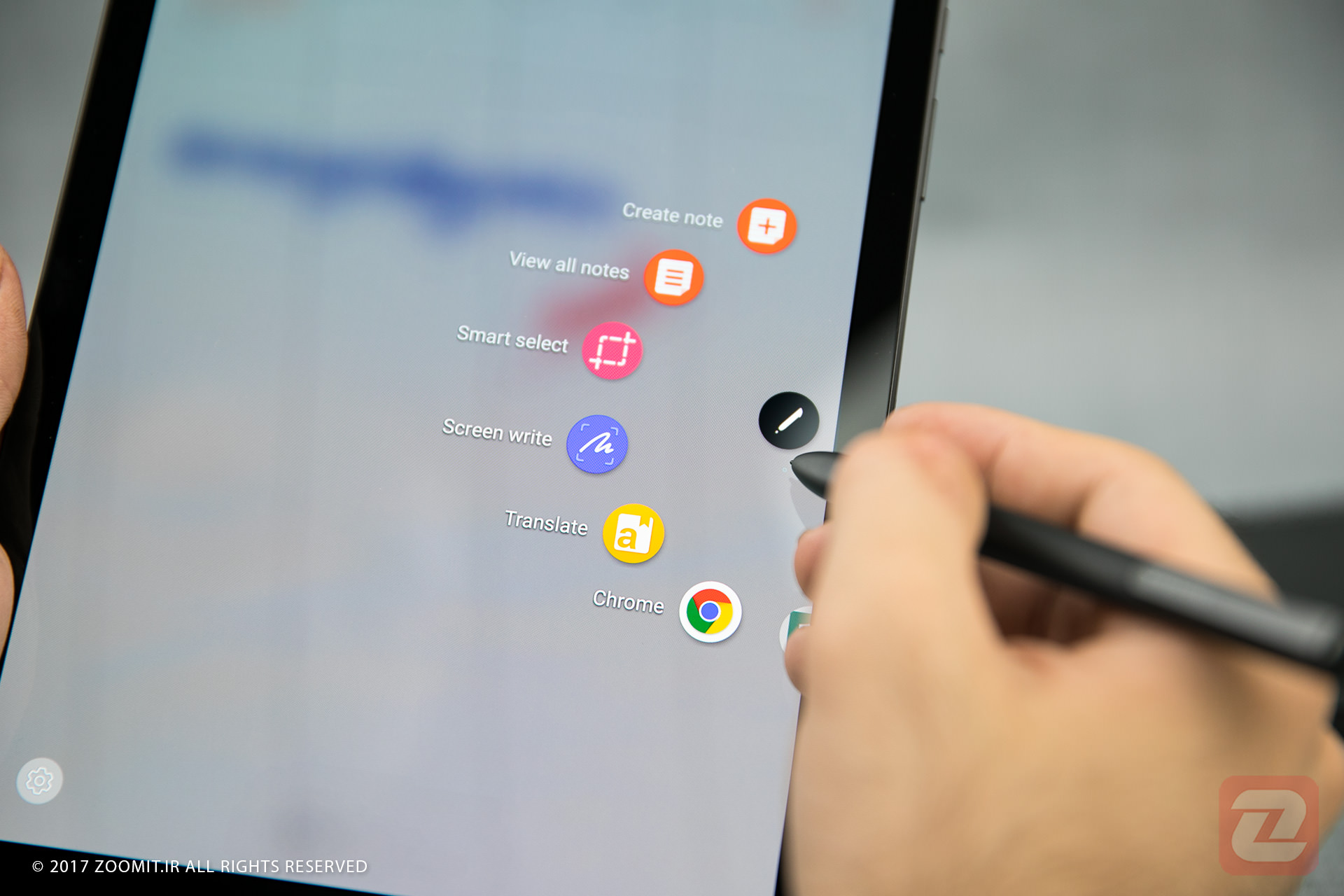 The operating system and user interface play a crucial role in the experience you get when working with products. Today's tablets use one of three operating systems: Android, iPadOS (and iOS) and Windows, each with its own application.
Android
Android is the most popular mobile operating system in the world and is commonly used in smartphones and tablets. New versions of Android, in addition to stabilizing the operating system, fix the bugs of previous versions and host new features. Today, many companies (from Samsung to Lenovo) are moving to Android on their tablets.
However, perhaps the biggest problem with Android is the small difference between this operating system on the mobile platform and the tablet. In fact, Android tablets can be considered Android smartphones with much larger screens, which is both an advantage and a disadvantage. This means very good compatibility of all Android applications on tablets, there is no need to worry about this and provide updates for the operating system.
But on the other hand, a few apps for larger screens and higher-end users are designed for tablets in the Android world, so that iPads have the upper hand in this regard. We only see some minor improvements to tablets by manufacturers, and Google no longer has plans to release a specific version of Android for tablets. Where in the Apple ecosystem we see a lot of apps optimized for iPads. This, along with the lack of the equivalent of all the standard PC software for Android tablets, has made this operating system not a viable alternative to a full laptop.
The biggest advantage of Android can be considered the high variety of devices equipped with this operating system. There are many companies large and small in the tablet market. Android has experienced significant improvements in recent years to provide more capabilities. Over the years, Android tablets have seen the support of stylus and active pens to be very useful for applications such as design.
iPadOS
Apple has been running iOS for the iPad, iPhone and iPod Touch for years. However, after a while, a special version of iOS called iPadOS was introduced for the iPad series tablets. The iPad OS bears unmistakable similarities to iOS, but has been modified to make it more optimized for tablet form factor. Apple's operating systems have a certain simplicity and sophistication, and this feature makes them very attractive. Apple has integrated iOS and iPadOS with its devices. The user interface is made up of application icons that you can delete, relocate, or organize.
The iPhone / iPad ecosystem is one of the biggest advantages of Apple tablets. The most important part of the ecosystem is the App Store, which hosts millions of apps and games, and many of these apps and games are optimized for the iPad's large screen. Apple is obsessively scrutinizing apps, which is why so little malware gets into the App Store. Since there are fewer iPads than Android devices, collaboration between Apple and developers is very effective in fixing bugs.
The iPads also host highly powerful apps that are unmatched in the Android world, thanks to their high popularity, excellent operating system optimization, and close communication with developers. The full version of Photoshop and Lightroom is just one example of one of the most powerful applications in the iPadOS ecosystem. If professional software and applications are your top priority, iPads are the best option.
Software and Hardware Apple iPads are at the highest level of compatibility, which is why iPads are fast.
In general, iPads are more powerful and faster than their Android competitors thanks to the extensive optimization of their operating system and the use of Apple's most powerful A-Series processors. These optimizations have made it possible for iPads, especially the iPad Pro series, to perform heavy multitasking operations well and avoid occasional logging. The iPads support the Apple Pencil pen, which has a variety of interesting features.
In the new iPadOS and iOS, Apple added widgets to the device home screen for the first time and introduced other features such as the  App Library. Apple has also recently added mouse and keyboard support to the iPad to make these devices more useful for business and laptop replacements.
Windows 10
If you are looking for the same features as your PC or laptop, Windows 10 tablets are the best option available. Windows 10 is designed to be a cross-platform operating system so that it can be used in a wide range of products. In this way, the device used can run a single application, regardless of whether it belongs to the category of personal computer or tablet.
Of course, it should not be forgotten that the variety of Windows brands and tablets, unlike Android, is very small, and now Microsoft and the Surface Pro series products can be considered the main Windows tablets. The Lenovo ThinkPad X1, Acer Switch 5 and Lenovo YogaBook C930 are other Windows tablets on the market that, like most Windows tablets, have the same form factor as the Surface Pro.
Thanks to being equipped with Windows 10, these tablets can run all computer software and you can have exactly the same usage as laptops. On the other hand, thanks to the touch screen and the support of the Surface Pen, you will have much more capabilities than laptops. Don't forget that with the continuous updates of Windows 10, Microsoft has made the user interface and capabilities of this operating system more compatible with touch devices. However, it is still not possible to have the ideal Windows 10 experience on touch devices such as the iPad experience, and there are many inconsistencies in the Windows 10 environment.
Communication technologies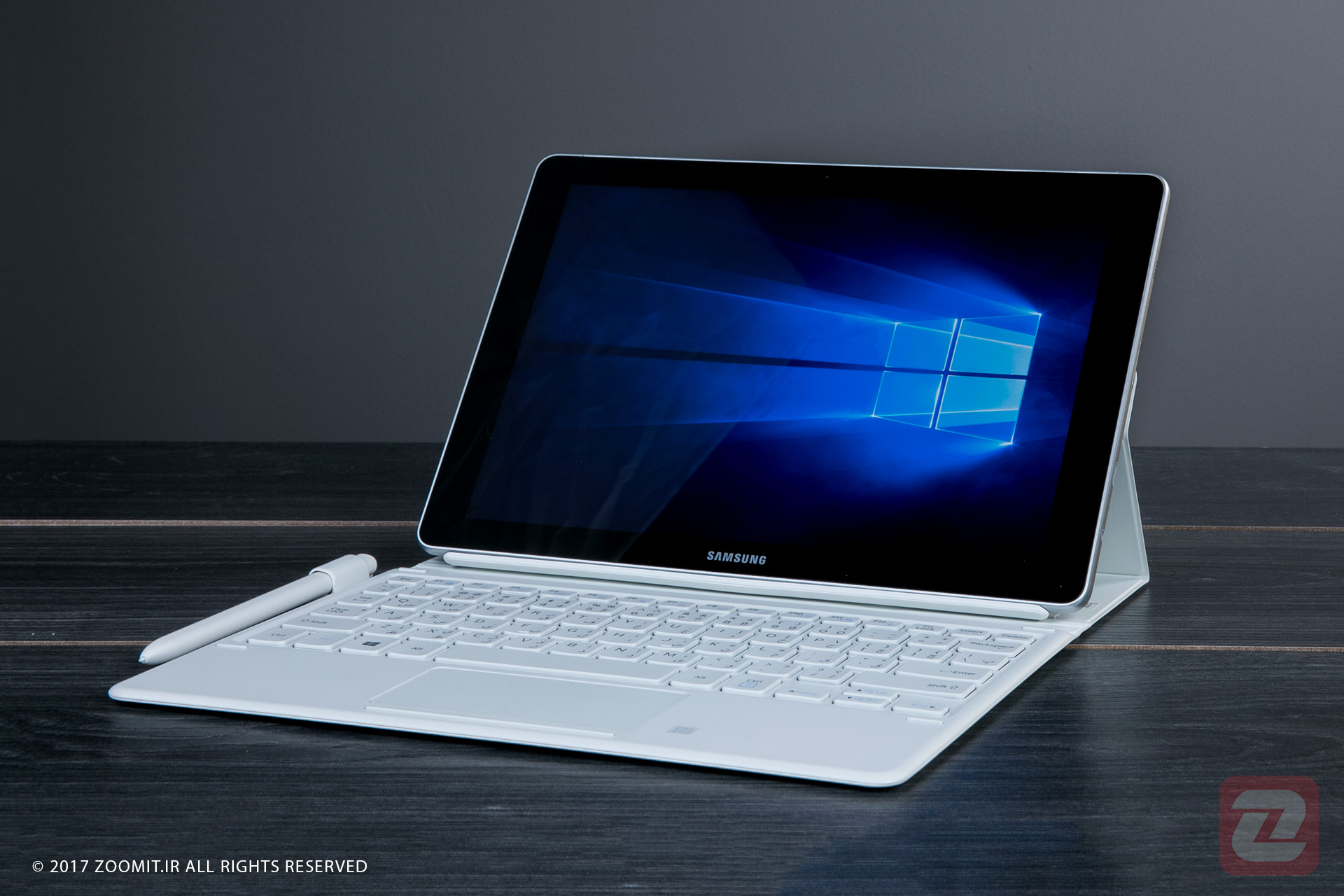 All tablets have built-in systems for connecting to the network, however each device has its own capabilities and limitations. One of the things to consider when buying a tablet is communication technologies. Wi-Fi is the most pervasive form of wireless networking technology.
Wi-Fi is built to network local areas, so just having Wi-Fi can't connect the tablet to the Internet. In order to use the Internet, you must be connected to a wireless network with a broadband connection via the tablet's Wi-Fi. It is also possible to connect to public hotspots via Wi-Fi. Public hotspots are offered in places such as parks and coffee shops and libraries and airports and hotels.
Tablets with 4G, 3G or 5G network are more expensive than standard models
Several standards have been defined for Wi-Fi and are comparable. For example, the 802.11ac standard offers a maximum speed of 1.3 Gbps on two bands of 2.4 or 5 GHz. There are several versions of Wi-Fi in electronic devices, and the latest ones include Wi-Fi 6 and Wi-Fi 6E. All tablets have Wi-Fi.
A number of tablets support MIMO technology (MIMO). This technology allows the tablet to provide increased bandwidth using multiple antennas. In addition to increasing bandwidth, Monkey can improve the performance and range of Wi-Fi coverage on the tablet. This technology also makes it possible to listen to FM radio on the tablet.
Another communication technology is the cellular network. Any tablet that supports  3G or 4G or 5G technology is more expensive than the standard model. Considering the use of tablets and smartphones and the need of many applications and applications for the Internet, I suggest you buy a product equipped with a mobile network (with a SIM card slot). 4G tablets are available in a wide variety of markets, however the number of 5G tablets is not large. 5G is a fledgling network and is not yet widely available worldwide.
Tablets also have Bluetooth technology to connect to keyboards and headphones. Bluetooth can also be used to transfer files between two devices. Another technology in the tablet is NFC. NFC is a short-range networking technology that allows data transfer between two devices without the need for the Internet. The most common use of NFC in the mobile world is for contactless payment.
Tablets also use physical ports. Most tablets have a 3.5mm headphone jack and a USB port. HDMI or mini HDMI ports can also be found on a number of tablets. Of course, do not forget that with the appropriate adapter, you can connect the USB-C-port of the tablet to the HDMI‌ cable and use the content of the tablet on the TV.
General tips about e-readers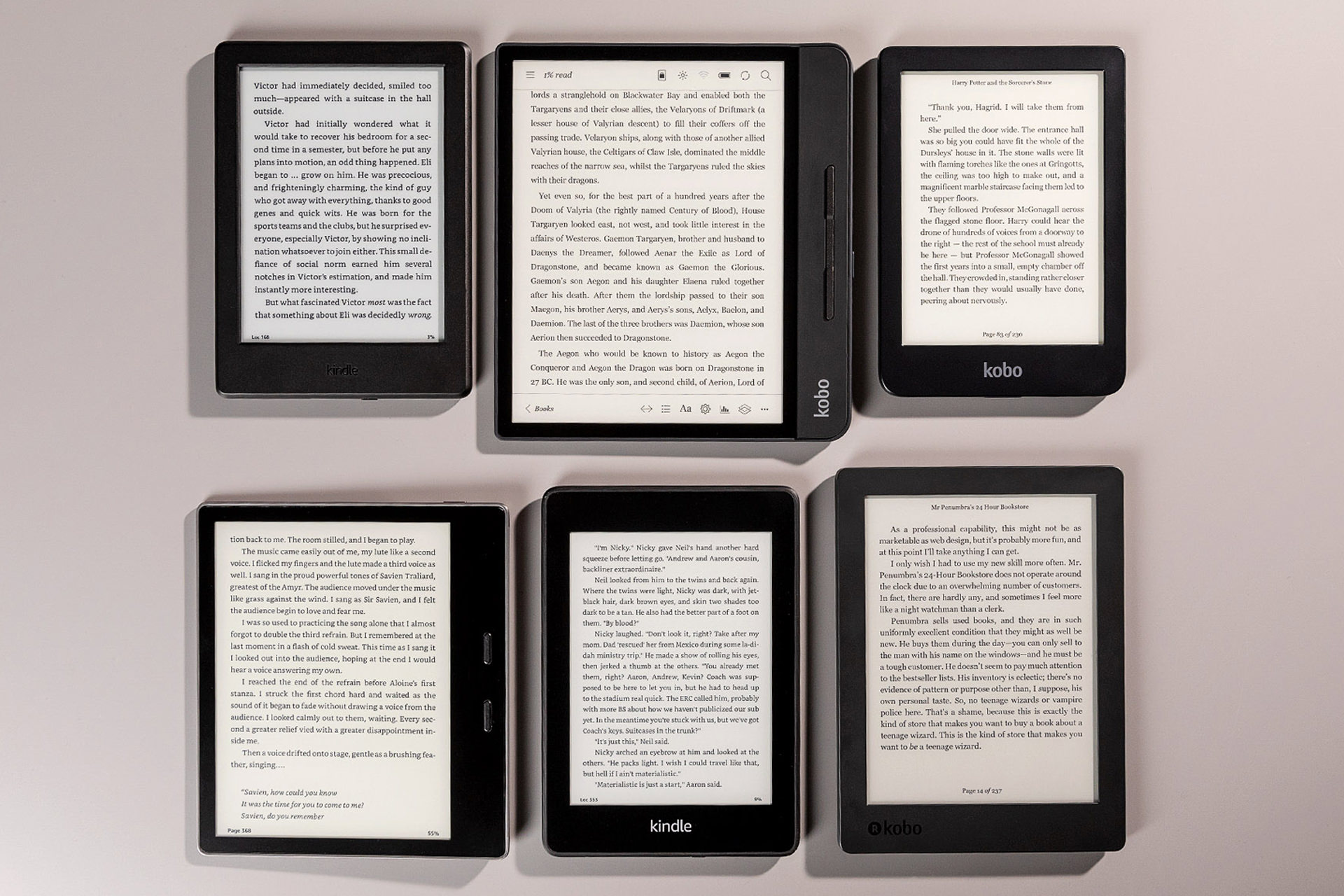 E-books are a type of tablet that, as its name implies, is used to read e-books. This type of tablet, also called eReader, is the best possible solution for those who are very interested in reading books, but do not want to carry physical books with them to different places. E-book readers are basically small computers, and their latest models typically have the same dimensions and even weight as regular paper books; The only difference is that they have enough space to store 1,000 or more digital books.
One of the major benefits of e-readers is their light weight. In this way, such devices can be easily transported to different places. These readers allow you to quickly access the latest books. Keep in mind that e-reader screens are significantly different from regular tablets, and to a large extent we can call it "e-paper". This screen does much less damage to the user's eye.
There are several ways you can download e-books to your readers. Most readers have a USB cable  to connect to a computer so you can download the files to your computer and then transfer them to the reader. A number of e-readers have Wi-Fi and allow you to download books directly. In a number of readers, we see the use of 3G and 4G cellular networks. Thanks to this technology, you can connect to the Internet wirelessly wherever you are.
Some e-readers today have special lights that illuminate the screen so that you can easily read in dark environments. These lights focus on the screen and are not as annoying as backlit displays (used in computers) as well as bedside lamps; This way you can read books without distracting others in a dark environment.
The e-book display screen is significantly different from regular tablets and puts less strain on the eye.
The issue of storage memory in bookstores is very important, however it is not something you want to worry about; Because most e-readers have enough space to store thousands of e-books on them. Some readers have a separate port for the microSD memory card.
E-readers are for travel, because they have a very good charge. Most books last at least a month (assuming half an hour of daily reading). The higher the resolution and pixel density of the book reader's screen, the clearer and more attractive the text will be displayed and the more you will feel that the text is actually printed on a page of paper.
Simple bookmarks have several buttons so you can select the books you are looking for and search for words. More modern bookstores like Amazon Kindles have touch screens so you can access everything you need through various touch gestures such as tapping and swiping. In some e-books we see the use of headphone jacks to listen to an audiobook. A number of bookstores also have a text-to-speech system that reads books to you. Today, various companies make e-readers, including Amazon, Barnes & Noble, Ectaco, and Kobo.