How To Send A Message Via Computer?
Imagine that you are working on a computer and suddenly a message is sent to your phone. In such cases, many users go to their phone to view the message and reply if needed.
But did you know that with some apps and services, you can view and reply to incoming messages on your computer without having to go to your phone?
It does not matter if your phone is Android or iPhone; Either way, you can receive and reply to these messages on Mac, Windows, or even Chromebook systems. To learn more about these methods, stay tuned.
This application is designed for users of Windows 10 and Android phones. In fact, the user can receive and send messages in Windows 10 using the native Windows application called Your Phone, which was added to this platform in the April 2018 update, along with Your Phone Companion application in Android.
Also, this way, Android notifications are displayed in Windows Action Center and the user can also access the images stored on their phone.
Of course, Your Phone app is also compatible with iPhones, but it is only used to download web pages from Microsoft H to iOS, and users can not send messages, receive notifications and access images.
To use this method you must:
Android device is equipped with Android 7 or newer versions
Windows 10 has also received the April 2018 update or newer versions
Step 1: Click the Start button in Windows and run the Your Phone app.
Step 2: After opening the application, first click Android and then Continue.
And Step 3: Go to your Android phone and download and install the Your Phone Companion link to Windows application from the Play Store.
And Step 4: After installing the program, return to your Windows system and log in to Your Phone. Click the box next to Yes, I Finished Installing Your Phone Companion.
Then select the Open QR Code option.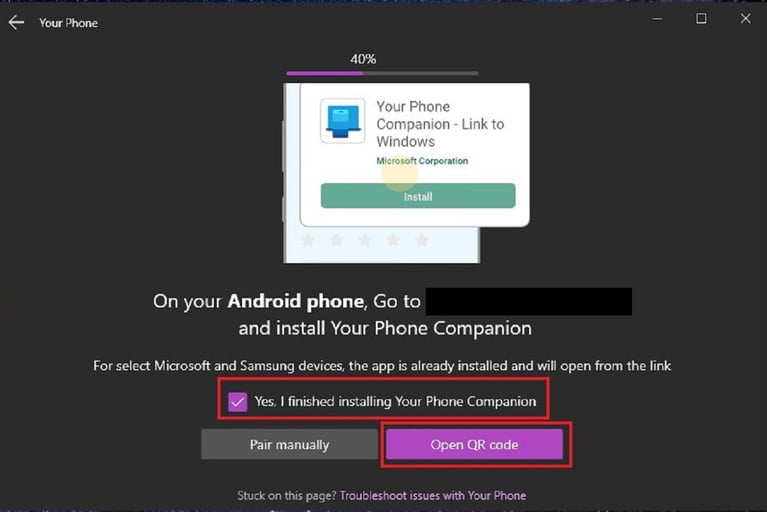 Step 5: Go back to your phone and click on the phrase In There a QR Code On Your PC? Tap. Then click Continue to allow the app to access the phone's camera. Place your camera in front of the computer screen so it can scan the QR code. Then click Done on the computer screen.
Step 6: Click Continue on the phone and allow the app to access some parts of the phone so that the Your Phone app communicates properly with the device. Here you have to click Allow for all accesses and then select Continue. You will then be asked if you want this application to always be active in the background of the phone ?; You have to choose one of the two options Allow or Deny.
Step 7: Finally, the mobile application performs the final check on the correctness of the communication process, after which you must select the Done option.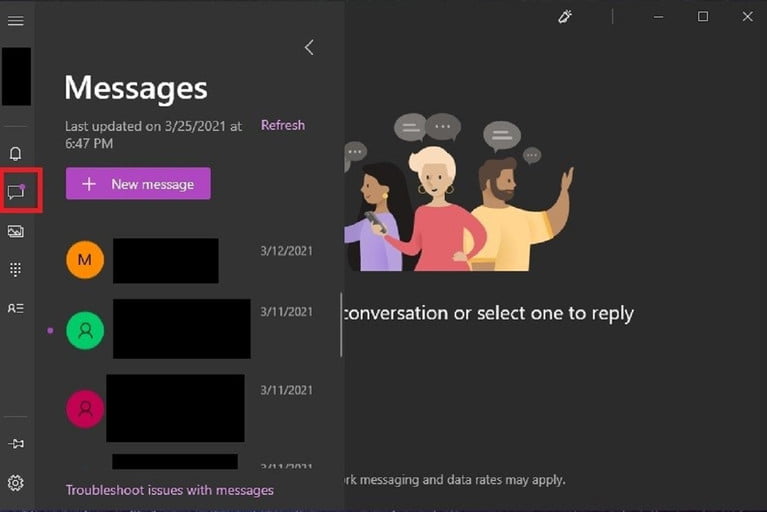 After connecting the computer and the phone, you can in Windows 10 on the Messages icon, the toolbar to send and receive messages through the system. It will also be possible for users to view images or make and receive calls and notifications.
Send message via iMessage (iOS, iPad OS and Mac OS)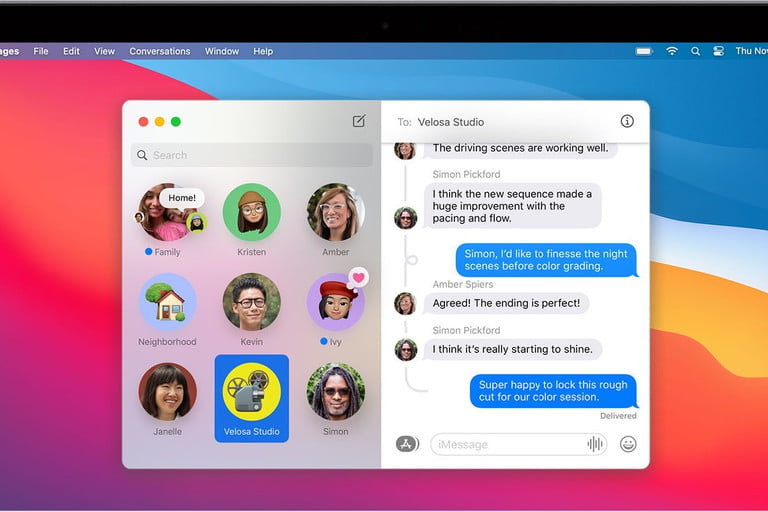 In this method, you must use one of Apple devices equipped with cellular communication, because to send a message via iMessage, cellular communication (SIM card) will be required.
However, iPhone users can receive or send messages on their phone in two ways. Both through the Internet-assisted iMessage, which is displayed in the form of blue bubbles, as well as in the form of regular SMS messages. Now to send and receive iPhone or iPad message on the computer, you must follow the steps below.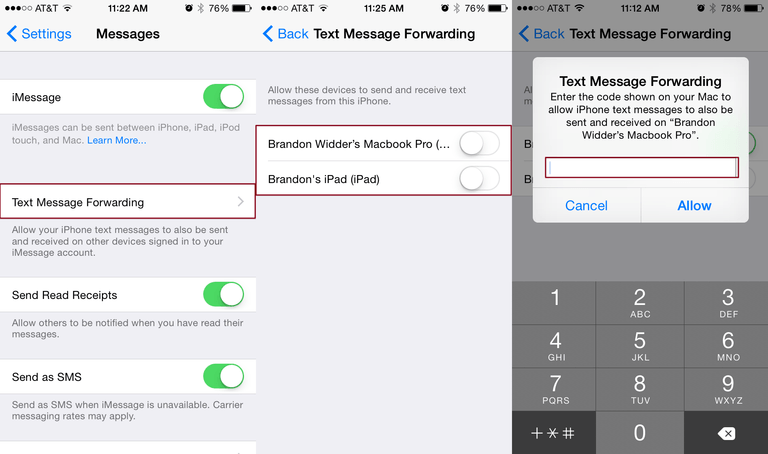 Step 1: First you need to make sure your iPhone is connected to Apple ID.
Step 2: Enter the Settings app and select the Messages option.
And Step 3: Switch the iMessages switch to active.
Step 4: Tap Send & Receive and confirm the phone number and email account registered to send and receive messages in iMessage. You must also select a number or email address to start a conversation.
Step 5: Repeat the previous steps on all iOS and iPad devices. Make sure this device is connected to a Wi-Fi network.
Step 6: Go to your Mac device and launch the Messages app. Select the Messages option in the menu bar. When the pop-up message appears, click the iMessages tab and sign in with the same Apple ID.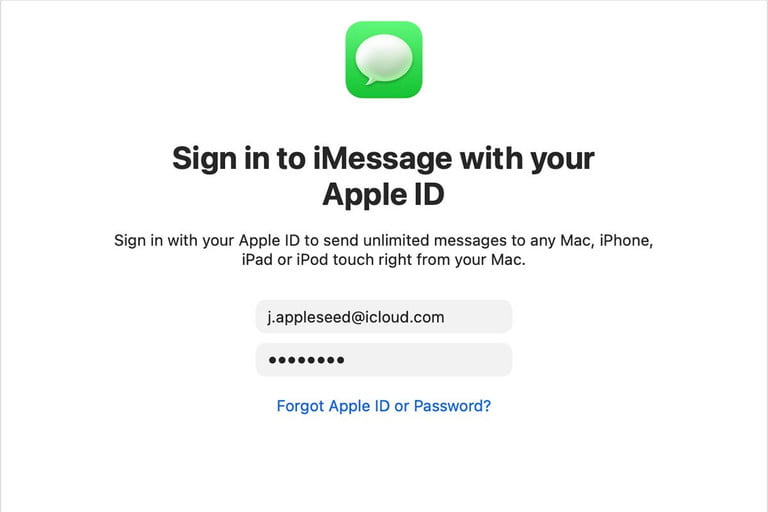 Step 7: Go to the iPhone and go to the Messages section in the Settings app. Here, tap Text Message Forwarding. This section deals with sending messages via SMS and SMS.
Step 8: In this step, select the switch for the device to which you want to send or receive SMS messages.
Each time a device is activated, you must enter the six-digit verification code displayed on your iPhone.
By doing so, you confirm that you want to receive or send an SMS or SMS message to your Apple device.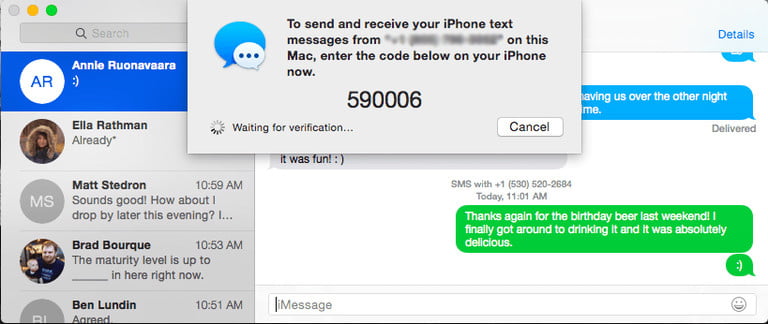 Tap the Pencil icon at the top of the contacts list to send a message to any Apple device. Then enter the intended recipient or recipients and write your message.
Note that there is also a 160-character limit here. But if the number of characters in the message exceeds this number, it will be sent as two or even three messages.
Send messages via Android Messages on Android and PC
This method can be used for all Android phones, no matter what computer model you use. All you need is a browser and Android Messages app. The application works on desktop systems, laptops and even Apple devices.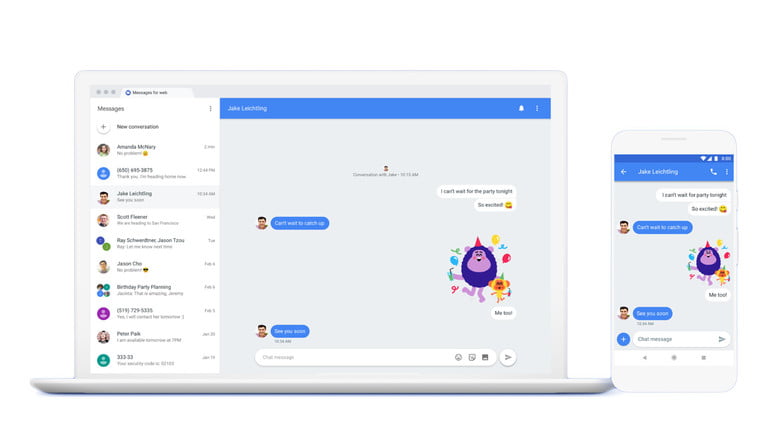 Step 1: Go to the Android Messages site .
Step 2: Launch the Android Messages app on your phone.
And in Step 3: Tap the menu icon with a three-dot symbol and select Messages for Web.
Then in Step 4: Click the blue QR Code Scanner button and scan the QR code from the Android Messages page with your phone. This will connect the device to the browser.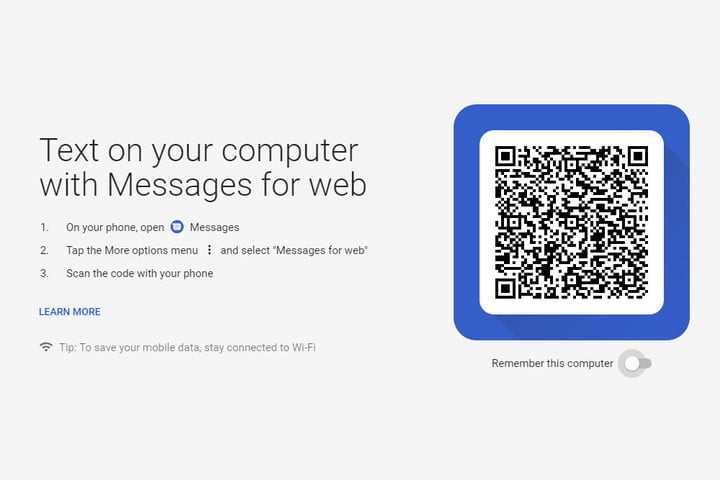 Step 5: Now, using your browser, you can chat with your friends or family as you would with an Android phone.