5 ways to experience Minecraft with friends
Playing Minecraft alone can be boring; But if you build and explore the mysterious world of Minecraft in a new world with your friends, you will not be bored anymore. If you still don't know how to play Minecraft with your friends, don't worry. In this article, we introduce 5 quick and easy methods you can use to enjoy Minecraft with your friends. Some of these methods are online and some are offline. Then stay with us until the end of this article.
1- Join public Minecraft servers
Both versions of Minecraft have public servers that anyone can access from anywhere. You can log in to the servers from any platform, console, mobile or computer you want. But there are also limitations. The Java version has fewer restrictions; But you need to do some searching to find good servers and become familiar with the technical aspects.
While the Java version only runs on PC, you can play Minecraft on any device using the streaming feature. Let's go to the public servers of the Java version.
Minecraft Java Edition
Public servers are the most popular thing gamers use to connect with their friends. They are free and easy to use; You can also log into public servers using any server listing such as minecraftservers.org. To find public servers, simply search for Minecraft Servers in your browser.
Steps to join servers:
Copy the IP address of the server you want to log into. The IP address should be something like example.com.
Enter the Multiplayer section in Minecraft. Then click Add server or Direct Connection.
Paste the address you copied into the Server Address box.
If you select Add server in the second step, choose a name for the server and enter it from the list of your servers. If you choose Direct Connection, simply click Join Server.
Now it's Badrak's version. This is easier in Badrak.
Minecraft Bedrock Edition
Although, unlike the Java version, you do not have the freedom to choose many servers; However, you can join public servers and play with your friends. To do this, you must follow these steps:
Run Minecraft Bedrock and click Play. Go to the Servers tab.
You can select servers with a large number of players from the Featured Servers list; You can also join servers based on mods such as Skywars and Build Battle.
You can add another server to the list using the Add Server button.
Enter the server name, IP, and port, and then click Save to save it.
If you do not want to pay for hosting, then we will tell you how you can create free hosting.
2- Minecraft hosting provider services
Having a private server to experience Minecraft with friends can be great; But if you don't want to pay for it, I have good news for you. You can create a free minecraft server using services like Aternos or Minehut. These services save your game on their own servers; you do not need to save it on your personal device. Below, we have shared with you how to set up a server in these services.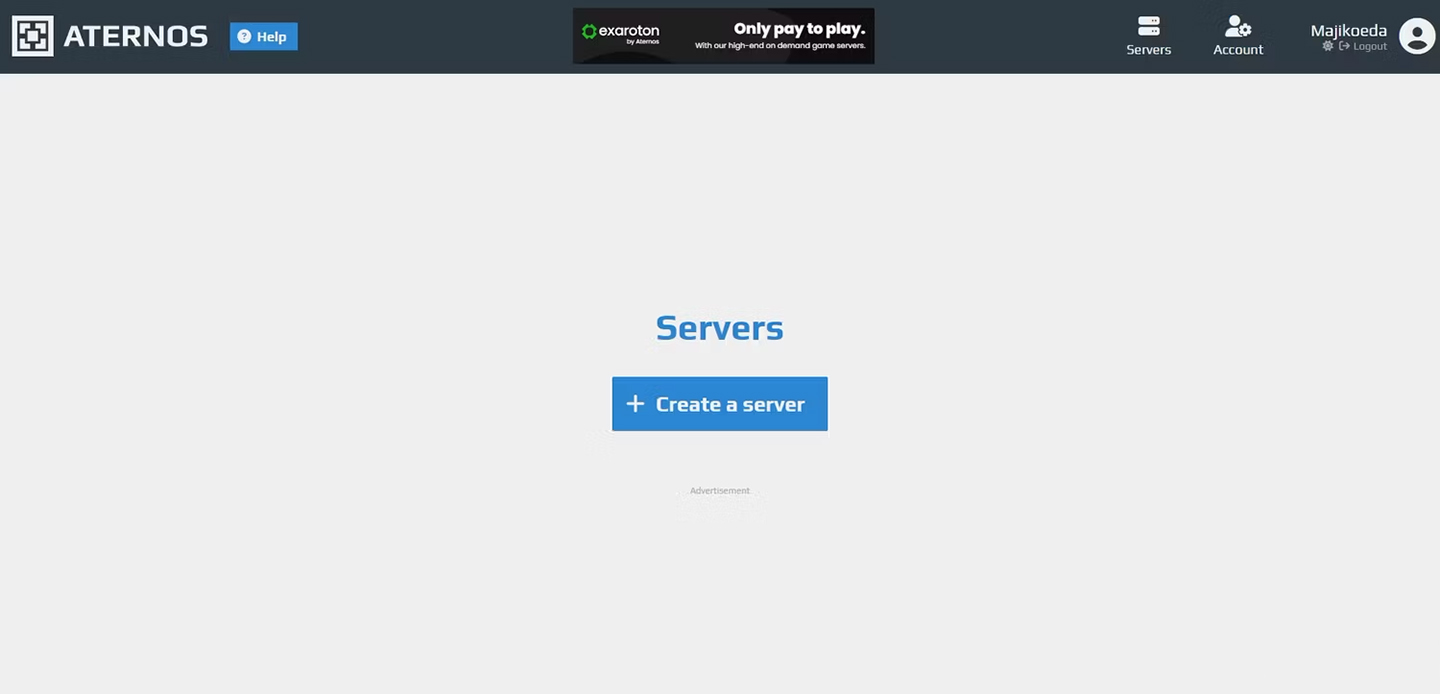 Go to the Aternos website and log in. Then click on the Create Server button.
On the next page, you can connect to the server by selecting your private IP address and sharing it with your friends. You also need to select the Minecraft version here. Finally, click Create.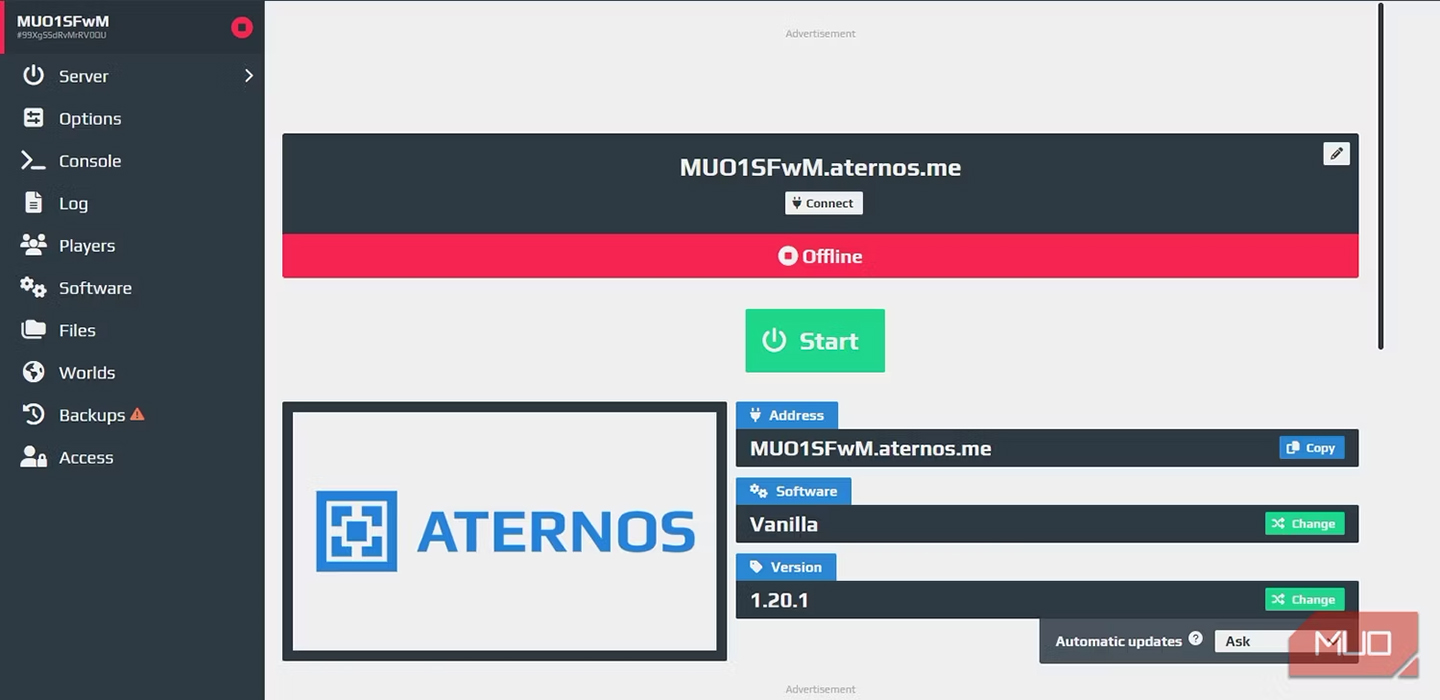 Finally, you need to click on the Start button. Now you can enter the IP address like public servers in this game and enjoy the game. You can also install different mods in Aternos.
If you didn't believe this was a simple and quick guide at first, you definitely will now! Let's come to the third method.
3- Minecraft Realms
Regions are available for both versions. Regions are officially supported and you have to pay to use them. The advantage of this method is that it provides greater security than using services like Aternos; It is also easier and simpler.
How to make a Minecraft land?
Java version: First you need to get a minecraft subscription. To do this, you can go to the Minecraft website and see the cost of different plans; You can also use the 30-day trial period.
After purchasing a Minecraft subscription, log into Minecraft and click on M-C Realms. If this is your first time creating a region, click the option to start your new region. Here you can enter your kingdom and briefly describe it before choosing the world type.
Choose from New World, load previous saved world or search Word template of kingdoms, Adventures and Experiences.
You managed to build a territory. Now select the Configure area option and click on Players. Now add your friends to the whitelist. To do this, click on Invite player and enter your friend's username. Then click on the invite player button. An invitation has been sent to your friend who can now join your kingdom.
Badrak Version: This version is slightly different.
Run Minecraft Bedrock and click Play. Go to the World section and select Create New.
Select Create New World again.
Select the Create on Realms option and specify the number of players as 2 or 10.
You must choose a name for the two-player area and agree to the terms and conditions. Then click Create region.
For the 10-player region, you must select the Buy now option. You must then choose a name for the region and accept the terms and conditions. Finally, click Start Free Trial.
Now that you know how to create a zone, you'll probably want to enter your friends' zones, too. We will teach this topic further.
How to become a member of a region?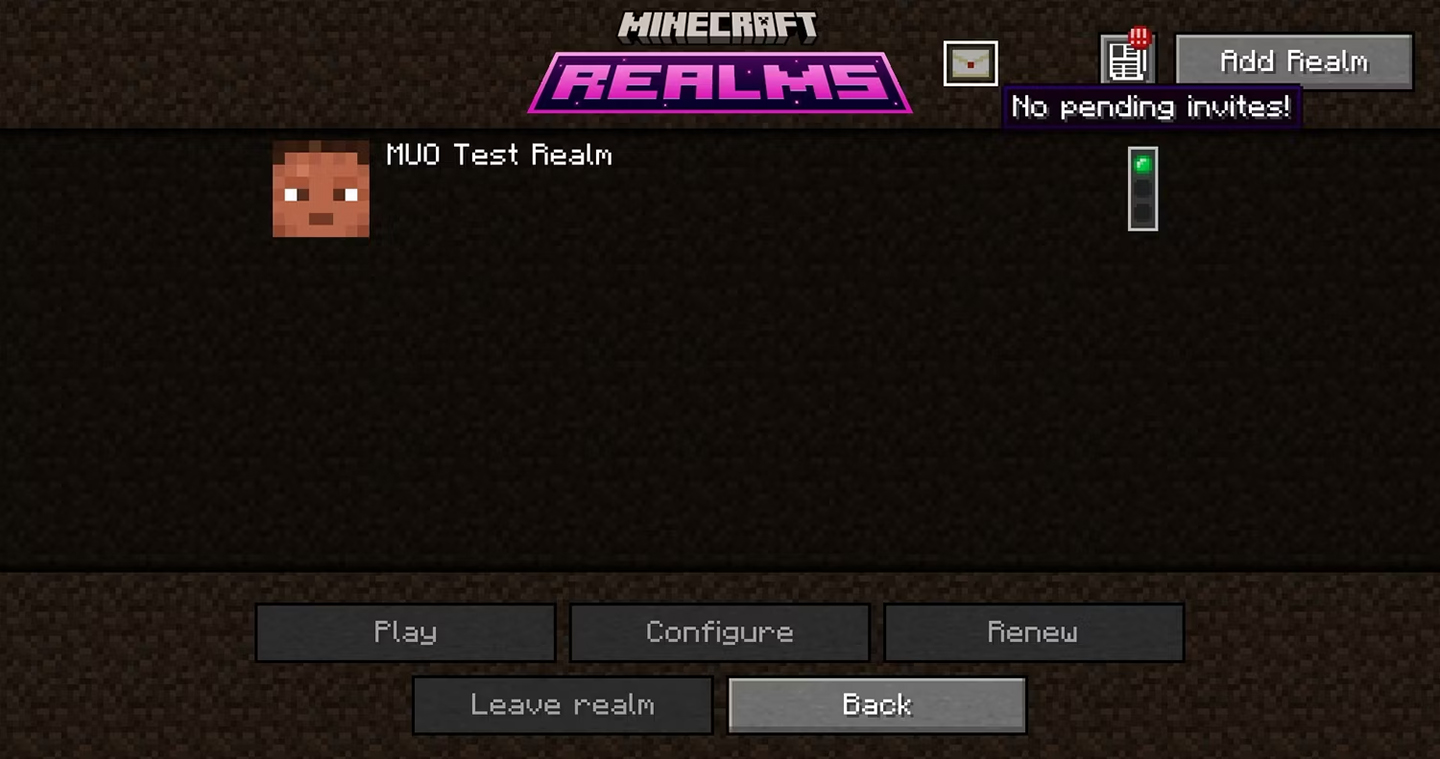 Java version: If you receive a realm invite from your friends, enter Minecraft and go to the Minecraft Realms section.
There is a letter icon in the Minecraft Realms section at the top right of the screen. Click on it and the sent invitations will be displayed. You can click on them and join your friends' kingdoms.
Badrack Version: Ask your friend for Realme invite code.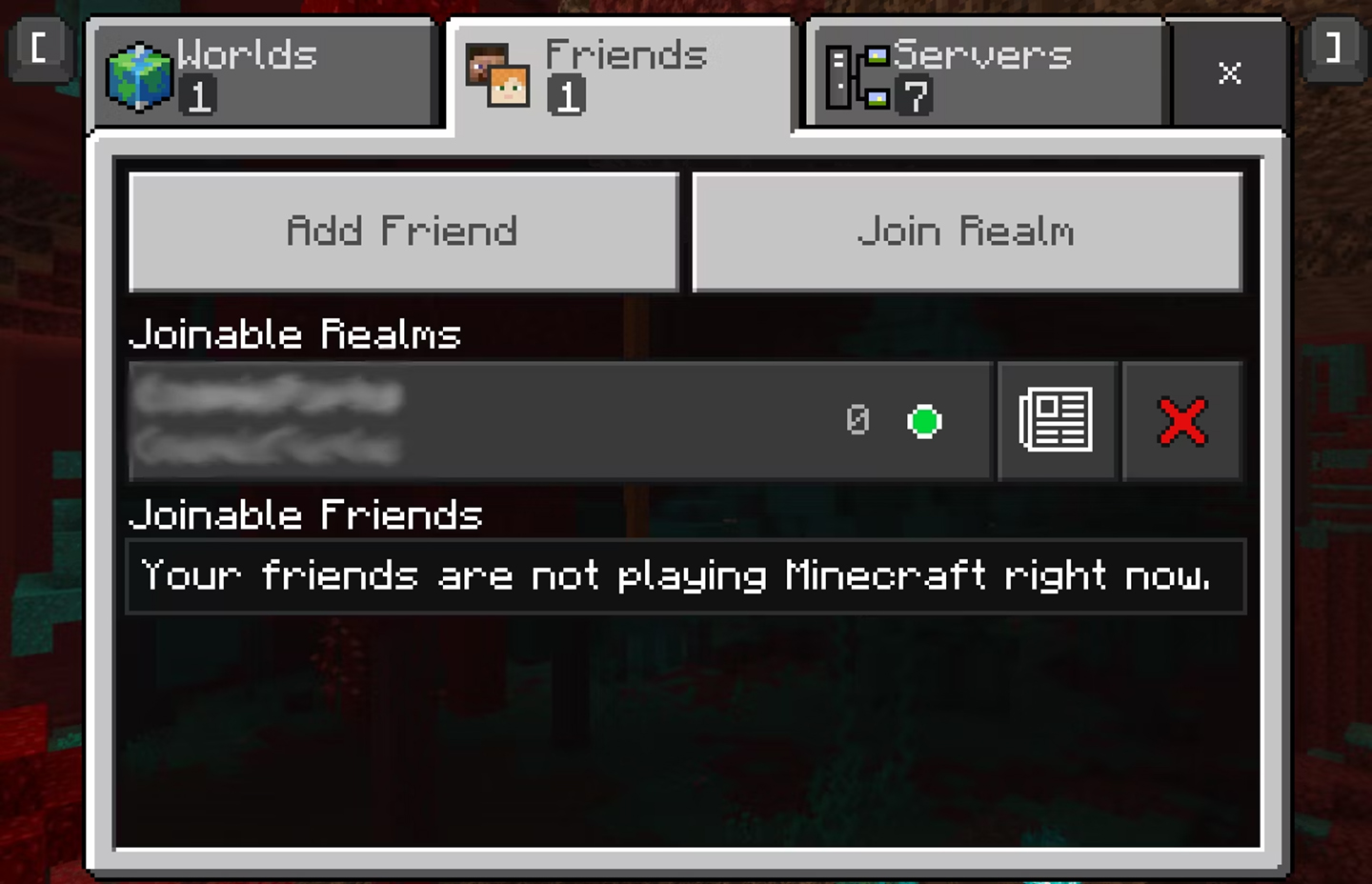 Run the Badrak version of Minecraft and go to the Friends section. Then click on join realm and press the join button after entering the code.
4- Minecraft with LAN
Although servers are the best way to play with your friends far away from you; But using LAN is a quick and easy way to play with other people in the same room.
Minecraft Java Edition
If you are connected to an IP address, you need to enter Minecraft and go to the Multiplayer section. Here the game will automatically search for available local servers and display them. Just select the server and enter.
If another player has a LAN server, it will be displayed in your server list. You can enter by double clicking.
Minecraft Bedrock Edition
In this version LAN is enabled by default. To enter different worlds, you must go to the Worlds tab and select one of them from the displayed list.
5- Using Minecraft with Split Screen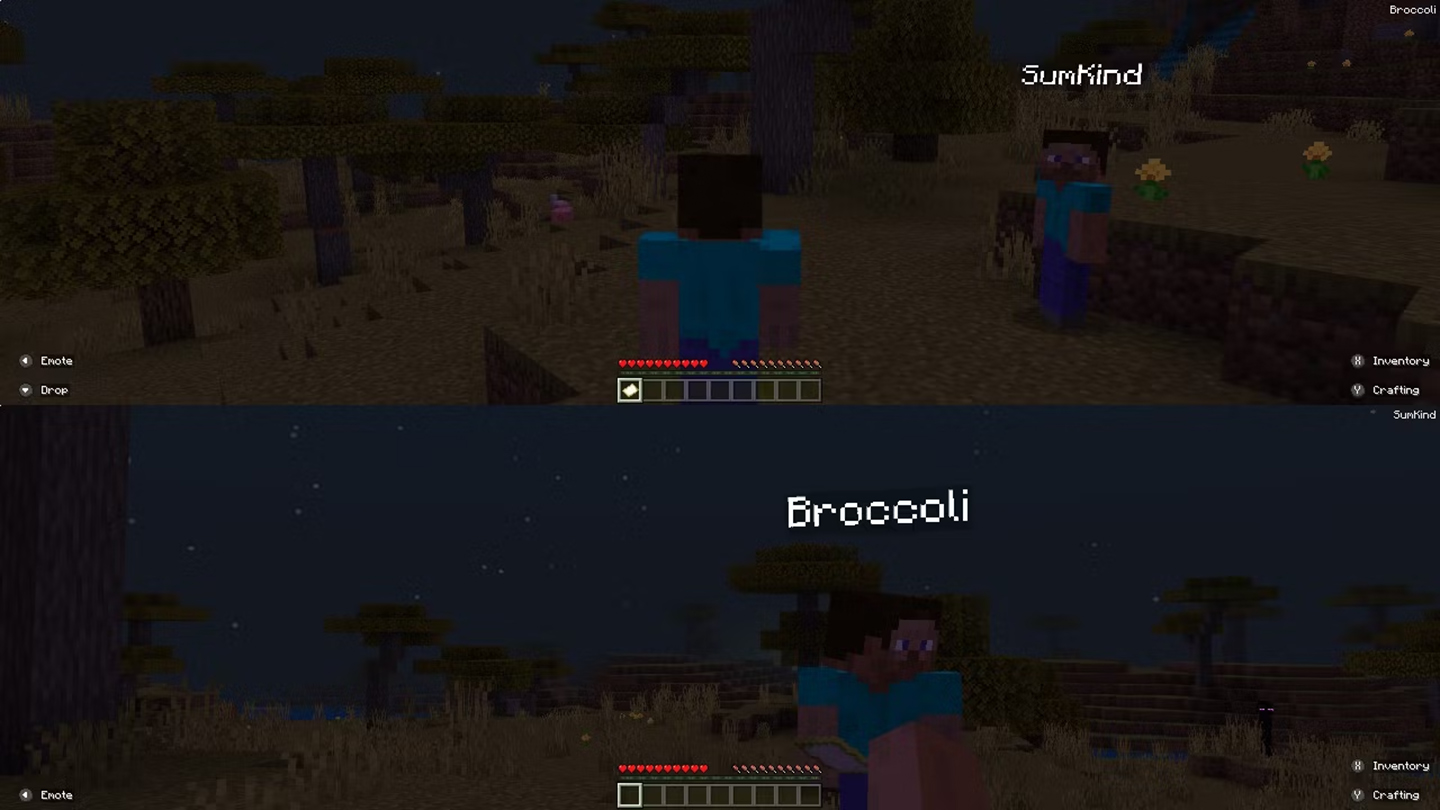 Just like old game consoles, you can play Minecraft Bedrock in Split-screen mode. Up to 4 players can play in this method; Of course, this feature is only available on game consoles.
Enjoy the friendship game
It doesn't matter if you explore the world of Minecraft with your friends using servers or LAN. This game has always been fun as a group. These five methods will help you have a good time with your friends and enjoy Minecraft. We hope that the presented methods will be useful to you. If you play Minecraft in a group, let us know in the comments section