How is SEO base site design, or how can we have SEO base site? These are the questions that people usually ask when starting their online business. SEO rank plays a decisive role in the world of internet and digital marketing. This issue is very necessary and vital for businesses and their success rate.
How to SEO your site? The use of SEO techniques in the construction and design of websites is no longer just a suggested option; Rather, it is the key and necessary factor for the success of sites in today's digital world. For this reason, designing it based on SEO techniques at the beginning of site construction is recommended. SEO organizes your plans and work path. By following it from the beginning, you can save your time and money.
About SEO base site
The first step to designing a SEO base website is to know what SEO is and what it is used for. And what is SEO base content? Optimizing the site for search engines greatly impacts attracting visitors and increasing the incoming traffic of a site. In fact, SEO is the main factor in ranking sites in search engines' search results.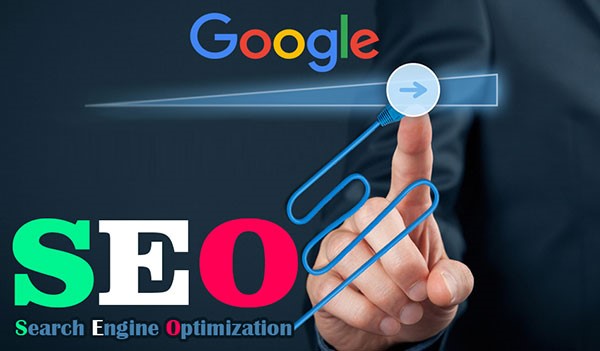 Being on the first page of search results increases the chance of your site being seen, and this can only be achieved if SEO techniques and strategies are used in principle in all stages of construction, design, content production, linking, and compliance.
In the design of the SEO base website, unlike the design of normal websites, the designers only pay attention to the appearance of the site and its beautiful elements. The SEO website designer selects and designs all the site's visual, structural, and technical parts per SEO principles.
In SEO base site design, all important things, such as the readability of the site for Google's crawling robots, optimal site loading speed, title structure, URLs, structured data, etc., are checked, and the best strategy is chosen for it.
The role of SEO in the website
SEO base website design is the best and cheapest way to identify websites by search engines. No matter how good and useful the content is, a website will not get many visits until it is in the first list of search results, and the published content is practically useless.
SEO can greatly increase the amount of incoming traffic to a site and consequently the number of potential customers. Compared to other online marketing methods, site optimization is much less expensive and, at the same time, very effective.
SEO analysis tools
SEO principles and topics are designed and implemented based on search engine algorithms, and you can use SEO analysis tools to evaluate and check your site's SEO. Analyzing SEO and evaluating the effectiveness and progress of the strategies used will allow you to identify practical and useful methods and use them to fix the site's weak points.
The most important SEO analysis tools are:
Google Analytics
Similar Web
SEO SiteCheckup
Google Search Console
SEO analysis tools give you the following information:
Real-Time: Real-time information can be seen in this section. Information such as how users enter the site, pages that have not been seen, pages that have been visited the most, etc., can be accessed in this section. This information is essential for SEO base website design.
Audience: Visitors and their characteristics are displayed in this section. You can use this information to create content.
Acquisition: In this section, how to attract audiences is displayed. In this way, you will find out which ways your site's incoming traffic came from.
Behavior: The behavior section shows you which sections visitors view and what they do when they enter the site.
Conversions: In this, you can evaluate the conversion rate. In other words, this section shows how many visitors have become customers.
Search engine optimization techniques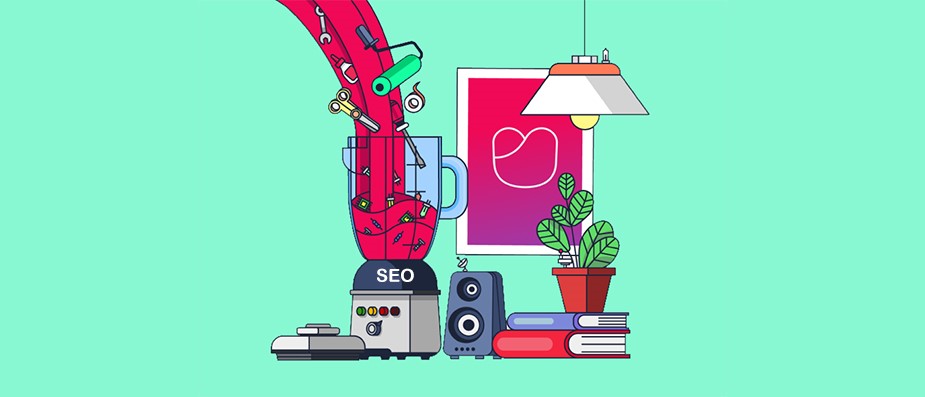 How to increase the SEO of your site? Some effective factors in the site's SEO ranking, such as keywords, quality and appropriate content production, good user experience, site usability, and relevance of backlinks, play a more prominent role compared to other cases. Still, this existence should not ignore other SEO factors. The topics of SEO are related, and to achieve the desired result, all items must be observed. The things mentioned are important factors,; in a way, they are considered the first steps to optimize the site.
The latest tricks to improve SEO
Various factors play a role in SEO base website design. Building links with the help of PBN is known as one of the tricks to improve SEO. PBN means a private blog network that can be used to create interconnected links.
After creating links and increasing their strength, you can give valid links to your site from that blog or strong site. In order to transfer more power to your site, instead of receiving a direct link, you can first give links from sites to each other and, after increasing their credibility, transfer them to your site.
The PBN SEO trick is one of the best tricks that greatly impacts the SEO status of sites. By using this trick, you can easily defeat your competitors. Of course, this technique is specialized and has a high risk. For this reason, it is better to be done by a professional and experienced SEO.
What is SEO base content?
What is SEO base content? SEO base content, or SEO content, is content that users prepare to get a good ranking in the search results for certain phrases (keywords). This content is known as the main pillar in search engine optimization. The production of SEO base content is very important because all search engines, including Google, rank sites based on published content.
The role of SEO content production in website success
The subject of SEO consists of various parts, among which the production of SEO content can be introduced as the most important part. The importance of SEO content is so great that without it, you will not rank in search engine rankings. Users search for their desired phrase, and SEO algorithms help Google to find your site. After identifying your field of activity, your site pages are placed in the search results list based on SEO rules and the position of keywords. to give
Let's say you have an online bike shop. If an average of 1,000 people search the phrase "buying a bicycle" on Google, that means 1,000 customers are looking for a bicycle. Usually, most users click on one of the first results, and if they find a good and suitable store on the first page, they place their order. So if your site is on pages 3 and up, you've lost 1,000 customers.
What is the role of SEO base content production? Creating content based on SEO rules improves your site's user experience and attracts audience satisfaction. When users regularly see your site in Google searches, they unconsciously trust it more. In this way, your site is recognized as a reference.
How to prepare an SEO base content?
What is SEO base content, and how can it be prepared? Creating SEO content has several steps that must be followed to create the right content.
1. Keyword research
In the production of SEO content, the taste and needs of the audience should be selected as the main axis. The more the keywords you use in your content match the topics searched by users, the more likely your site will be in the first search results. Keyword research is a practical and appropriate way to find the best keywords for content creation.
2. Optimizing the content design and format
In the production of content, no matter how high-quality the content is, it cannot communicate well with the user if it does not have a suitable design and format. Optimum use of keywords is necessary for users to access your content, and a suitable format is necessary to attract the audience and encourage them to read the content. Online users do not pay attention to long paragraphs, so choosing short text paragraphs and simple sentences is better.
3. Addressing the main goal
One of the most important points in producing SEO content is addressing the subject and the main goal. Exaggerating and dealing with irrelevant topics is not attractive to the audience. It is also recommended to pay more attention to the main keyword. Using multiple keywords distracts the reader's mind. So, focus on the main topic.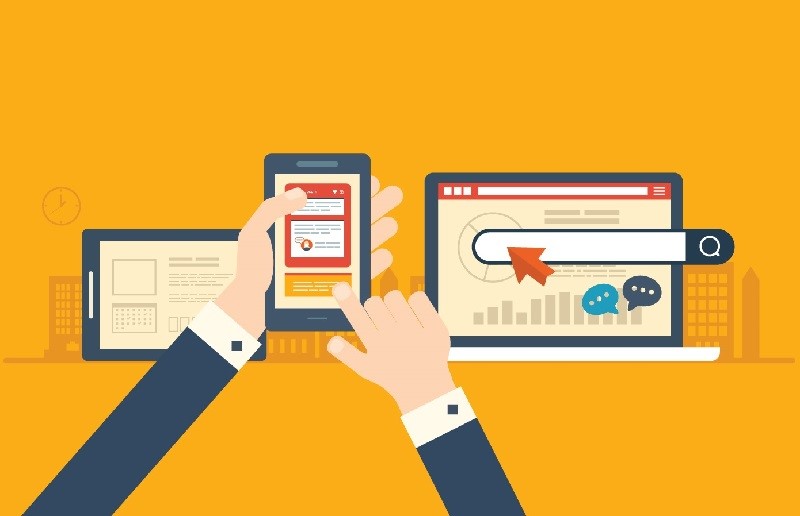 4. Linking to authoritative websites
What is the factor of Google's trust in an SEO base content? The answer to this question is only one word: credibility. In a situation where different websites provide content for a specific keyword, the credibility of the site plays a big role in ranking.
Final word
The time required to design a SEO base site is almost the same as designing a normal site; this work will not take you more time. Considering the importance of SEO in the success of websites, it is better to design your website according to SEO principles from the beginning. Ignoring SEO when designing a website can do a lot of damage to your business. Therefore, if you want to succeed in your work and surpass your competitors, it is better to design your website optimally.