Introducing The Best Free and Paid File Upload Sites
There Are Many Free File Upload Sites; In This Article, We Will Introduce You To The Best Free And Paid File Upload Sites As Well As The Best Upload Services That Provide Direct Download Links.
Are you looking for a storage space to upload personal and family pictures or important business documents? Some sites provide free upload space, which can be very welcome news.
It is not harmful to know that the cloud storage market has experienced tremendous growth and is expected to experience a 45% growth rate by 2023.
In this article, we will be with you by introducing the best free and paid upload sites.
First, we will introduce you to 10 free external file upload sites with different features.
4Shared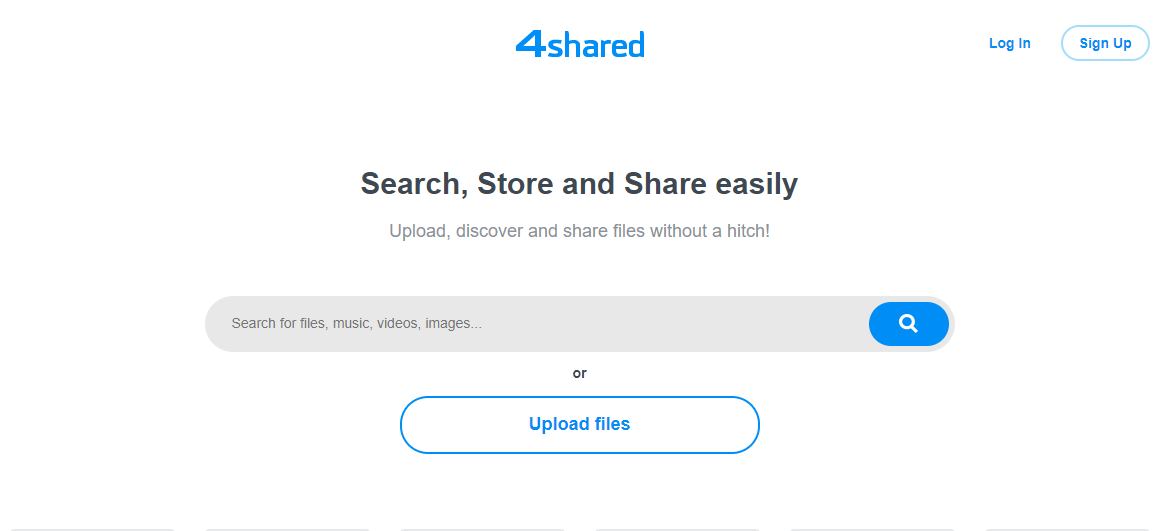 4Shared is one of the oldest free file upload services. The site enables users to access a library of images, videos, music, apps, and other files that others have uploaded publicly, and it even has a file search engine. The company started operations in 2005, and its free account offers features unavailable in most similar services.
4Shared is available on the web, Mac, Windows, Android, and iOS. It keeps your data intact. You can also access facilities such as receiving a direct download link by purchasing a paid subscription to this site.
This service provides you with 15 GB of free space, and the maximum allowed upload size of any file is 2 GB. The limit of access to files uploaded on the free service of this site is 180 after the user's last login.
iDrive
Since 1995, in the field of data storage, iDrive has offered a set of excellent features that help users perform complex processes in online dashboards as simply as possible. Essential elements of the IDrive platform include real-time file synchronization, data recovery, remote computer management, and 256-bit encryption. The IDrive site will give all users 10 GB of free cloud storage space, and with an annual payment of $52.12, you can benefit from its 5 TB storage space.
The
Microsoft OneDrive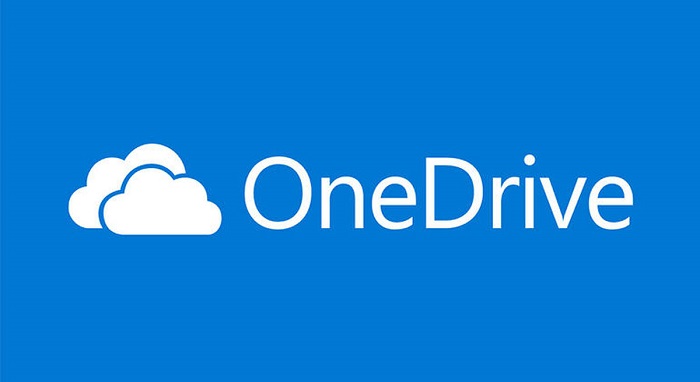 One of the most popular free upload sites is Microsoft OneDrive . Using this Microsoft storage space, users can enjoy free uploading of files up to 5 GB capacity, and if they wish, they can also benefit from its 100 GB cloud storage space by paying a monthly subscription fee of $1.99. One of the essential features of Microsoft OneDrive is offline access to information, SSL encryption, compatibility with multiple devices, and the ability to set expiration dates for shared links. It is good to know that using OneDrive storage space in Windows 10 is very simple.
The
Google Drive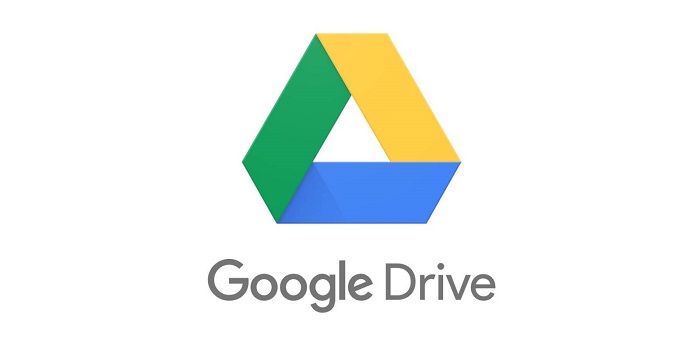 Google Drive can be considered one of the most popular upload platforms due to its considerable free cloud storage space. Perfect for small businesses, this free storage space allows users to create, edit, share, and save across multiple devices.
Google Drive has good features, including compatibility with multiple files and devices, visual search, and data loss prevention. These features and the credibility of Google's name have made Google Drive more popular than other free upload sites. It is not harmful to know that Google Drive's free storage space is equal to 15 GB, and if you want to have 100 GB of cloud storage space, you have to pay $1.99 monthly.
The
MediaFire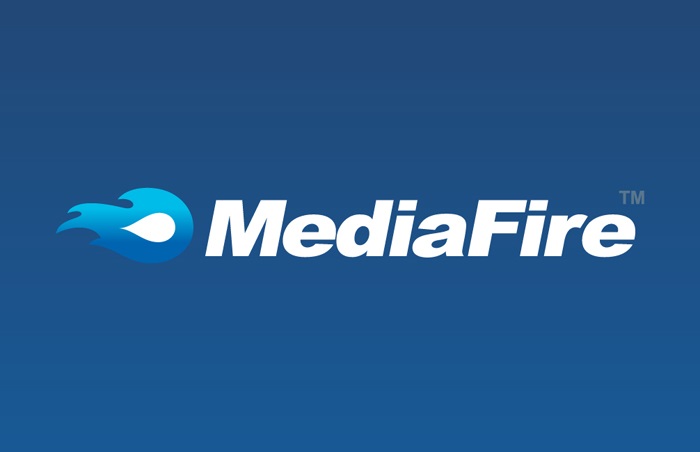 Based on available information, 840 million users use MediaFire to send and receive monthly files. Of course, out of these 840 million users, 50 million users have registered on the site and are officially active. For less than $5, storing 1 TB of data will be possible, but it is not harmful to know that users will have up to 10 GB of storage space for free. If you are using a free MediaFire account, you must put up with many ads. Interestingly, you will have 40 GB of free cloud storage space by connecting to Facebook and Twitter, so your free area will reach 50 GB.
pCloud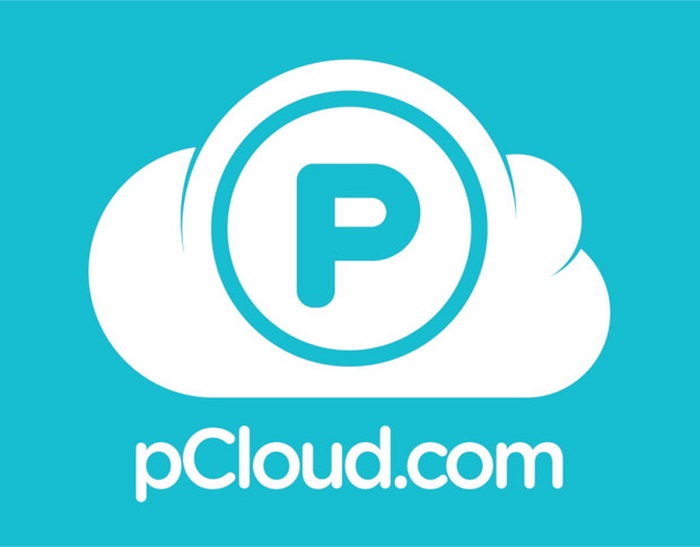 Another of the best free uploading sites is pCloud, which has attracted more than 8 million users in less than a decade. The appearance of this platform and its user interface are beautiful and, of course, simple. Customized download links, optional encryption, offline access, built-in video, and audio players, and unlimited file sizes are some of the essential features of pCloud. Using iCloud, you will have the equivalent of 10 GB of free cloud storage space, which you can upgrade to 500 GB by paying $49.99 annually.
MEGA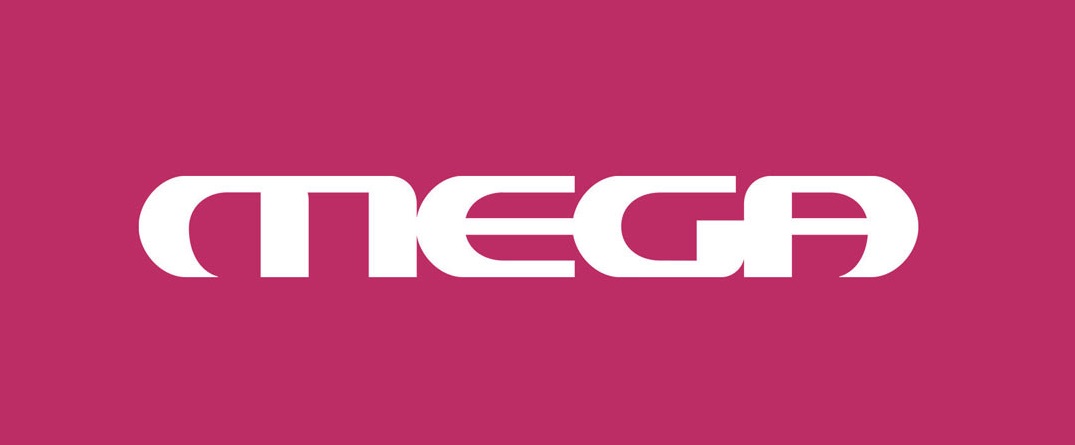 One of the free upload sites is MEGA, which offers browser-based functionality with end-to-end encryption. It is not harmful to know that this platform controls the users' encryption keys, which means that it has no idea about the files stored by the users on the servers. The MEGA platform does not offer any way to share due to privacy concerns, but its secure sharing and communication methods can effectively reduce potential losses.
End-to-End encryption, mobile and desktop applications, and secure messaging with video and audio capabilities are some of the essential features of MEGA. Note that it is possible to use 50 GB of cloud storage space for free on this platform, and if needed, you can use another 200 GB by paying $5.45 per month.
The best-paid file upload sites
This section will introduce you to the best-paid file upload service providers.
DropBox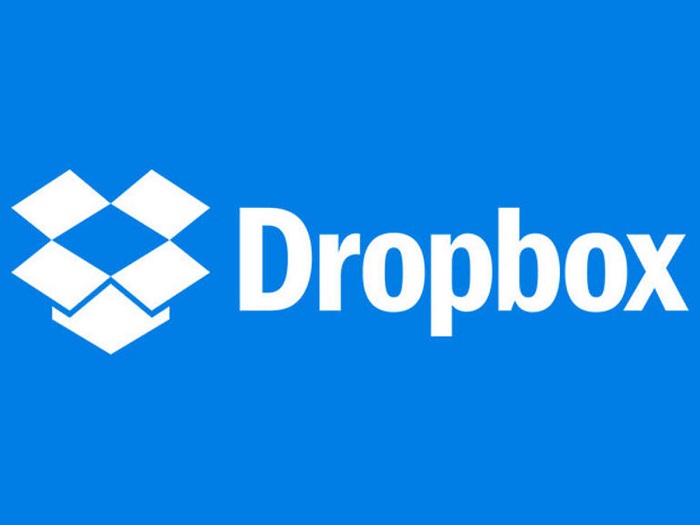 The platform was initially focused on reaching individuals and small businesses and is now expanding. DropBox can be considered a cost-effective option due to the excellent cloud storage space it provides to users. Remote device control, two-step authentication, 256-bit encryption and TLS, and integration with Microsoft Office 365 are the most critical features of this service. It is not harmful to know the damage. This site will offer a free trial period of 30 days for business plans.
Box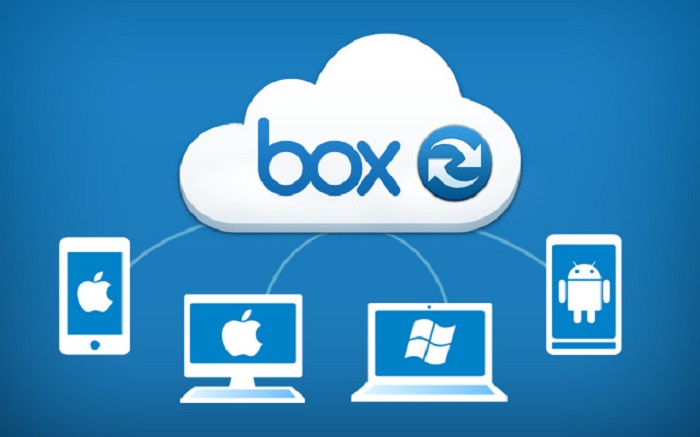 Box can be introduced as one of the best-paid upload sites that provide various plans according to users' needs. If you wish, you can use this service only by paying the cost of your desired goal.
Note that Box's cloud storage is fully protected and can be a safe place to upload your zip and large files. If we want to mention some of the essential features of the Box platform, automatic workflow, collaboration, intelligent classification, and easy and secure sharing of files are the most important ones.
SugarSync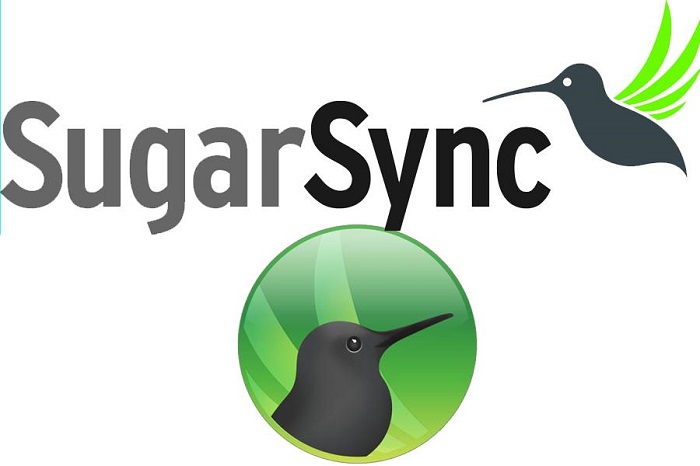 SugarSync came from a company that focused on syncing images across multiple devices. This upload site can be considered one of the best ways to make online backups that allow users to store, view, edit, synchronize, share and access files securely.
This platform has different designs and is used for personal or commercial use. SugarSync also scales beyond two terabytes of storage space and can control bandwidth and licenses. One of the features of this platform can be called the possibility of 30-day free use of all its plans.
If we want to mention some of the critical features of this platform, automatic synchronization, remote deletion, secure file sharing, the ability to restore protected folders, and continuous and automatic backup are the most important ones. Of course, do not forget that the application of this platform is also available for Android and iOS operating systems.
Unrestricted file upload with direct link
Some websites that provide file hosting services offer users the ability to directly download the uploaded content so that the audience can download them more easily. In the following, we introduce some of the best free file-hosting websites that provide direct download links.
Anonfile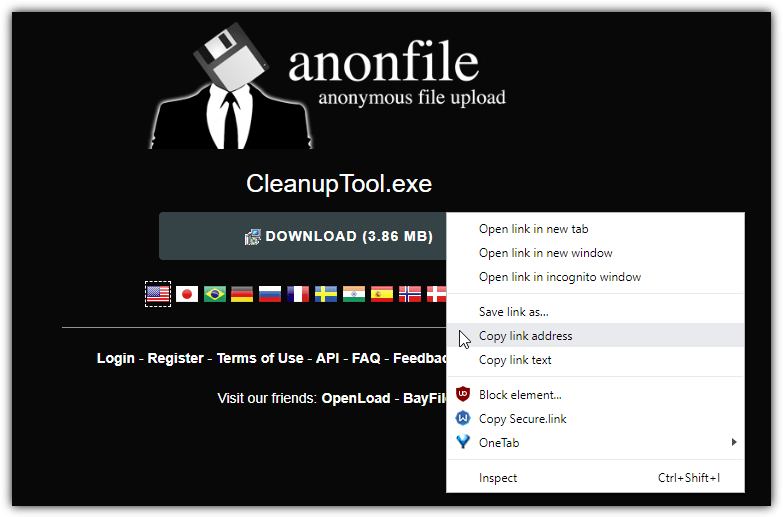 Anonfile is a straightforward online service that allows you to upload up to 20 GB. In addition, you can upload up to 5,000 files or a total of 100 GB of content on this website daily, which will meet most users' needs despite these limitations.
Just click on the Upload button to upload a file to Anonfile and select the desired File. Also, you can hold the Ctrl key and choose the desired items to upload multiple files simultaneously. After the upload process, the direct download link of the files will be displayed to you. There is a button named Copy next to each link; clicking on it will save a direct link to the File in your clipboard.
Files uploaded on Anonfile servers can be available for download for an unlimited period, and it is possible to delete some files only if the rules are not followed and under certain conditions.
Files that violate the terms of this service or have never been downloaded after three months have passed since they were uploaded will also be deleted. In addition, files uploaded for six years but never downloaded in the past five years will also be automatically deleted.
You can create a user account in this service to better manage your uploaded files in Anonfile. Another advantage of creating an account is that the link to delete the uploaded files will also be available to you, so click on the X button next to the link to download any file.
filed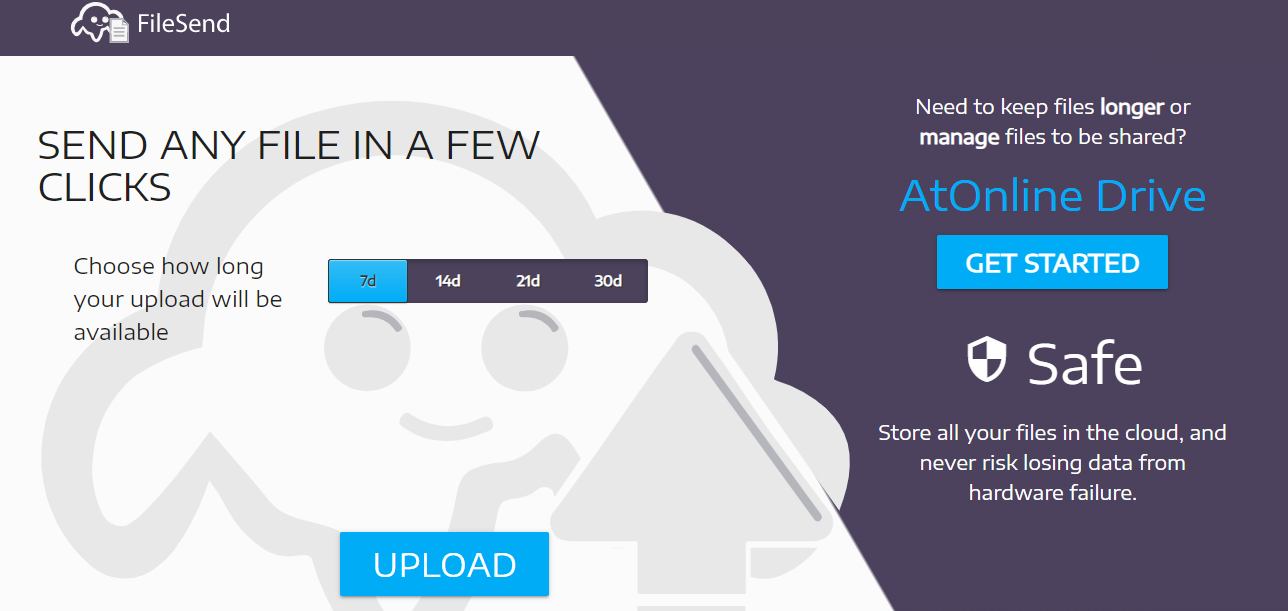 Using the File send service is easy and does not require various steps. You can select the desired File and set the desired time limit between 7, 14, 21, or 30 days by clicking the UPLOAD button. Note that your files will be automatically deleted after this period. Of course, on the right side of this website, there is another service called AtOnlineDrive, which functions differently and needs to be fixed.
You can upload multiple files simultaneously in File send; after clicking the UPLOAD button, hold the Ctrl key and select the items you want. After completing the upload process, a direct link to download that File will be available to you.
Filed has not mentioned the file size limit for uploading on this service; thus, it probably does not have a specific limit on the size of files. We chose a 55 GB file to test and uploaded it without issues.
FileTransfer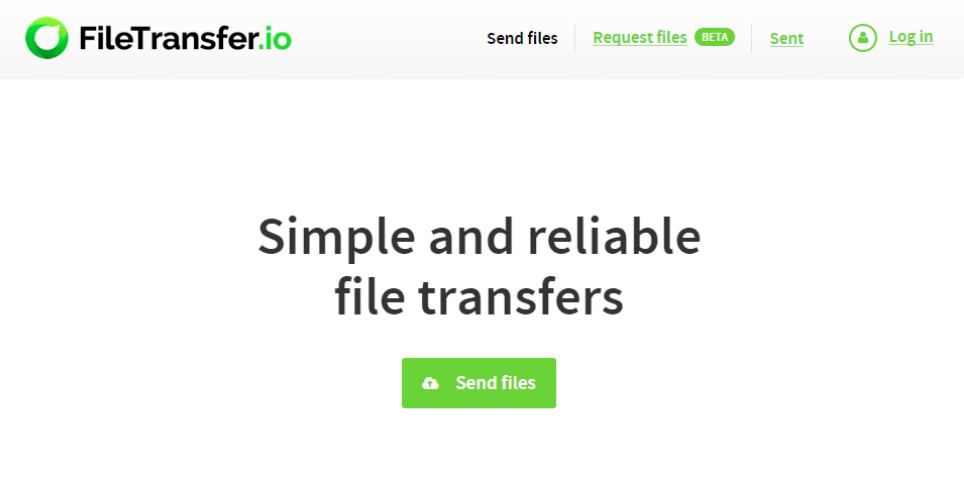 One of the advantages of FileTransfer's free file upload service is that it declares all the restrictions on its main page. You can upload files with a maximum size of 6 GB without registration and for free. Your files will be available for download for 21 days, each of which can be downloaded up to 50 times. Of course, these limitations can be removed by purchasing a paid account, but this site's free service meets most users' needs.
By clicking the Send Files button on the FileTransfer website, you can select the desired File to start the upload process. In addition, like other services, it is possible to upload multiple files simultaneously on this website, but your files will be compactly presented in one File. If you need a separate download link for each File, you can upload them individually; For this purpose, click on File Selected, Continue button.
After completing the upload process in FileTransfer, click on the copy link tab. It is worth mentioning that the links provided by this service allow users to download directly. You can make it available to others for downloading on social networks or through email and other methods.
File.io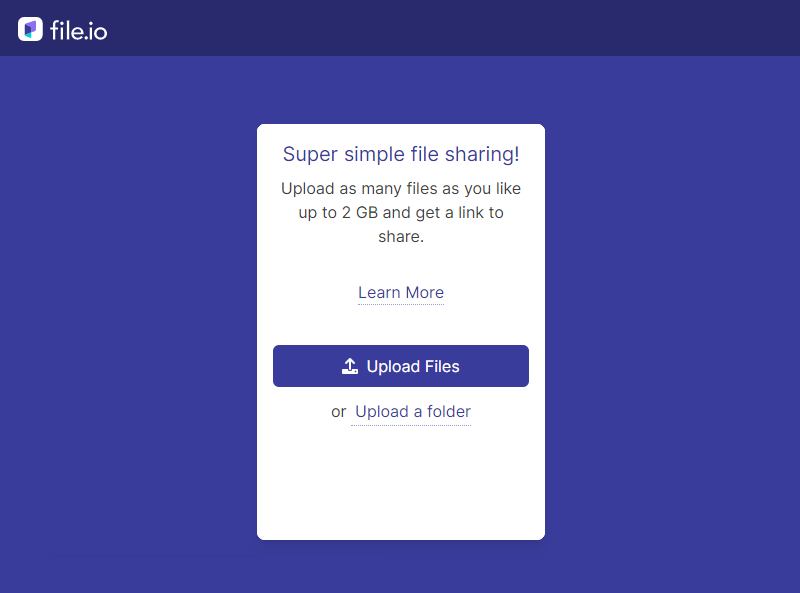 File.io has made it possible to easily upload files on the Internet with a straightforward user interface. Like similar services above, you can choose the desired File without registration by clicking the Upload File button. After completing the upload process, the direct download link will be available to you. The maximum file size allowed on this site is 5 GB, and you can upload up to 100 files daily. This website also offers paid services, but most of its plans are higher than similar services aimed at professional users.
File.io also allows uploading the contents of a folder at once. After uploading multiple files simultaneously, the download link for each will be shown to the user separately.
One of the negative points about File.io is that each File can only be downloaded once, and then it will be deleted. Of course, there is a manual option to set a time limit, using which the File will not be deleted even after downloading. Information on how to do this is provided at the bottom of this page.
The best free file upload site
So far, we have introduced you to 10 of the best foreign free upload sites, but now we will introduce you to 2 of the best Iranian free upload sites with excellent features.
The
Picofile (PicoFile)
One of the best Iranian free upload sites can be called Picofile. This free upload site provides users with 20 GB of storage space, which is significant. This site is a subcategory of BlogSky and is very important for those with a blog.
Picofile's user interface is straightforward; entering it lets you see complete information about the amount of available storage space. Note that it is not possible to upload files larger than 700 MB. If you intend to upload large files, divide them into several files and then upload them. High upload speed can also be mentioned as another feature of Picofile.
Parsaspace
Parsaspace is one of the oldest names of free upload service providers in Iran. This service has undergone many changes over the years, and now it is available to users with a more modern design and attractive features.
Parsaspace allows uploading all types of files without registration and with a maximum size of 5 GB. The exciting thing about this service is that the volume used to download files is half-price.
On the main page of this website, there is a place to select files; after the upload process, the link will be available to you. After uploading the File, you can share its connection with friends or users. This service also supports uploading multiple files at the same time.
Conclusion
All the mentioned Iranian and foreign sites can provide you with good services in a free file upload. Of course, each has its characteristics, which were fully explained. If you know any other free file upload sites that provide good service, please share them with us.