E-mail training in Direct Admin
Creating an email in Direct Admin is one of the questions that new users who want to start a site are looking for. In this tutorial, you will learn from Hostfa's knowledge base how to create email accounts in Direct Admin and use them to send and receive emails in Host Direct Admin. Nowadays, email addresses are one of the most important ways of communication between visitors and departments or experts of a website. Because usually the owners of websites and companies create an email account for each unit or person, and even the units or employees themselves are connected through email. If you assume that the domain address is equal to test.com, for example, the email address support@test.com and the email address sales@test.com can be used for the sales unit.
E-mail training in directadmin directadmin
At first, according to the tutorial on how to enter the direct admin, enter the control panel of the host admin and then select the E-Mail Accounts option from the E-Mail-Management section, similar to the image below.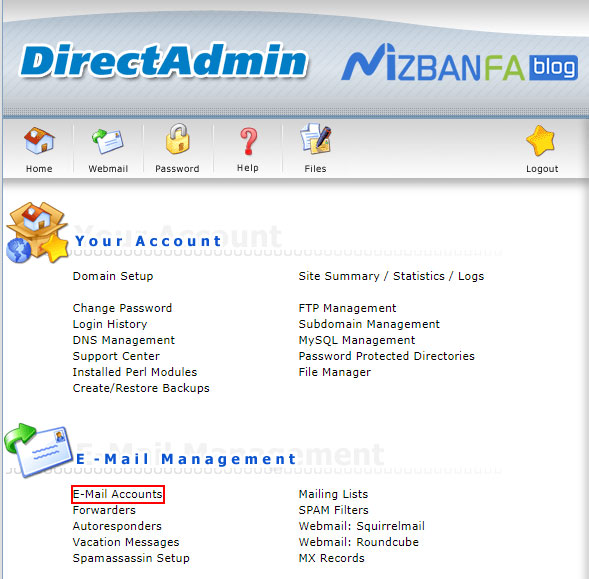 On the new page that will open for you, you will see the email accounts that have already been created. To create an email account in Host Direct Admin, you must click on the Create mail account option.

In the next step, you will enter a page where you have to enter the username and password of the email account along with a series of settings. In the box next to Username, the user name, Enter Password, and Re-Enter Password to repeat the password, Email Quota (Meg) is the amount of space required in megabytes for storing and sending and receiving emails, and for Send Limit, the maximum number of sending Enter email within a day. Then click on the Create button. If the value 0 is entered for Email Quota (Meg) and Send Limit, it means no limit is applied.
Here, for example, at support@test.com, in which we defined a space equal to 50 MB and the maximum number of emails allowed to be sent during the day to 100 emails.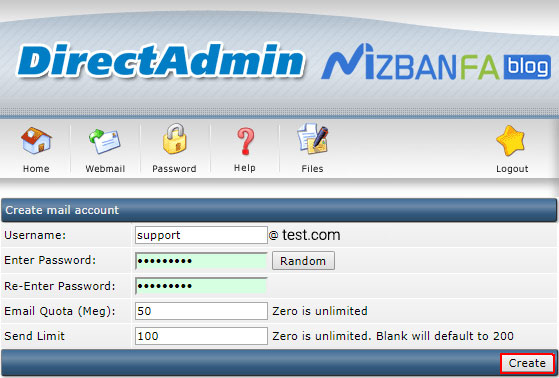 After clicking the Create button, an email account will be created in Host Direct Admin, and the email account details will be displayed, including the email username, email password, and addresses of pop3 and SMTP services, similar to the image below.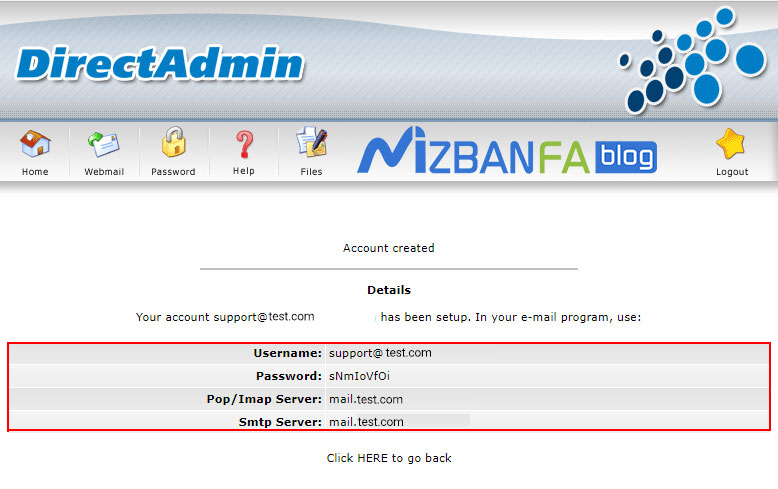 in to your email using the same information that you created when creating an email in the Direct Admin host log