Samsung Good Lock And How To Use It
If You Love To Customize The Appearance Of Your Phone And You Don't Say No To Any Possibility To Personalize It, It's Not A Bad Idea To Get To Know Samsung Good Lock. Good Lock Is Samsung's Exclusive App For Galaxy Phones That Allows Users To Personalize The Phone By Installing Some Modules
. This app does not work independently; Rather, all the work is done by modules and plugins installed by your choice.
If you want to step beyond the boundaries that One UI has defined for users, Good Lock opens the door to a world of changes and colors.
Samsung Good Lock Is An Application That Enables Extensive Personalization Of Galaxy Devices. 
In this article, we have introduced the most useful Good Lock modules to customize your Galaxy phone as much as possible. In Zomit's exclusive video, you can learn more about each module.
Good Lock is a collection of apps made by Samsung that allows you to design the appearance of your Galaxy device as you wish. With Good Lock, you can customize everything from your home screen and lock screen to the layout of recent apps, the clock face, and the Quick Settings panel.
Samsung updates this app annually to support the latest version of One UI. What sets Good Lock apart from other customization apps is the number of features and how they work together. The changes you make in this app will not conflict with One UI.
Install Good Lock
Good Lock is not globally released and cannot be installed in some countries. It is unsurprising that even in case of global release, Iran still cannot use its facilities due to sanctions, But there are always ways. This app can only be installed through the Galaxy Store. To install Good Lock, follow the steps below:
To download, you must remove the SIM card.
Connect the phone to Wi-Fi and turn on the IP changer program as usual.
Go to Galaxy Store settings and precise Data.
Now go to Galaxy Store and search for Good Lock and install it.
In the future, if you ever run into problems while running Good Lock, clear the app's cache and data and try again.
Introducing the best Good Lock modules
Over time, some Good Lock app modules have evolved into standalone apps available everywhere other than the Galaxy Store. There are about 20 modules in Samsung Good Lock, But you don't have to install all of them. Next, we have introduced the best ones for you.
So if you don't want to install the app or have problems installing it, you can download the apps of each module if possible. If you changed something by mistake and wish to return to the original settings, tap the corresponding toggle on the main screen to turn it off.
1. Theme park; Full theme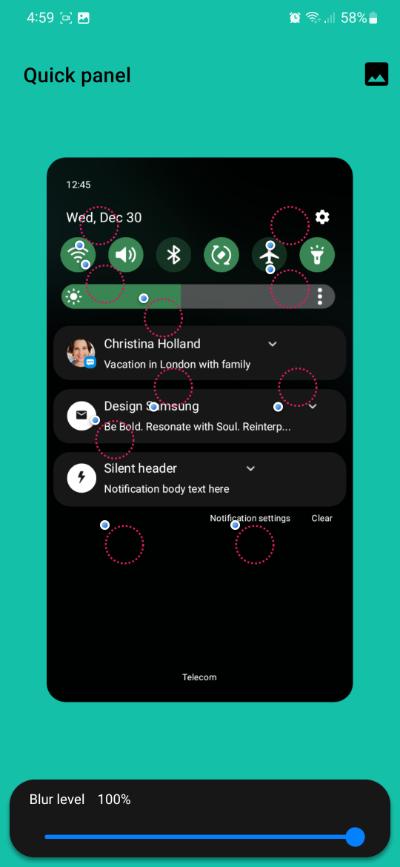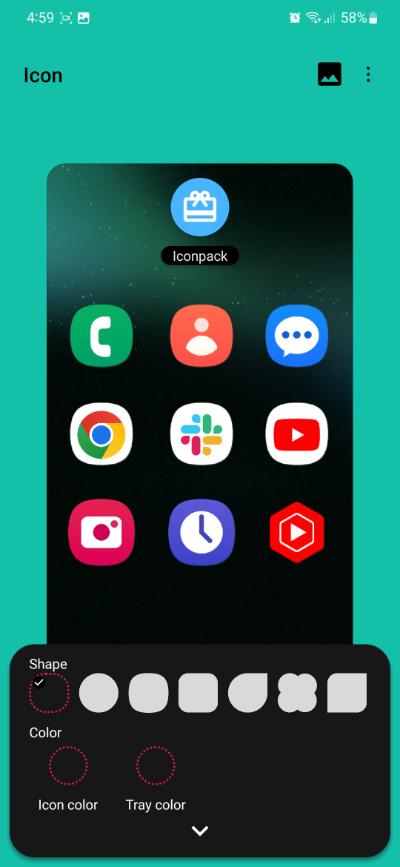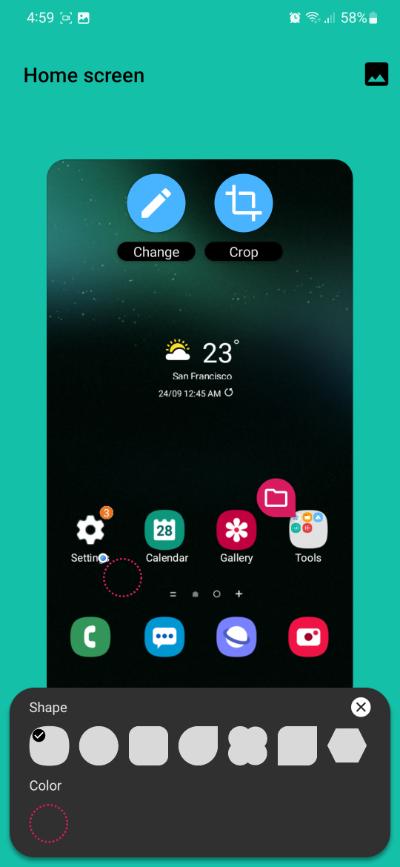 By installing Theme Park, you can create a custom theme for your phone of any color and control how changes are applied to different parts of the user interface, such as the keyboard, Quick Settings panel, and sound panel. Additionally, you can change app icons by downloading third-party icon packs from Play Store or Galaxy Store.
2. Wonderland; Unique wallpaper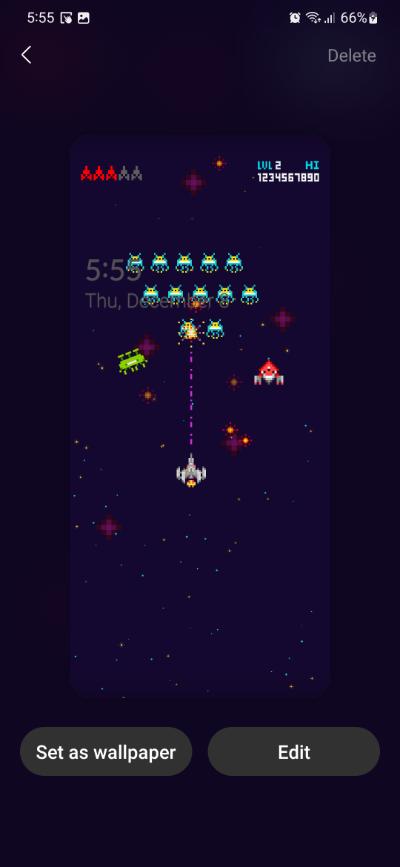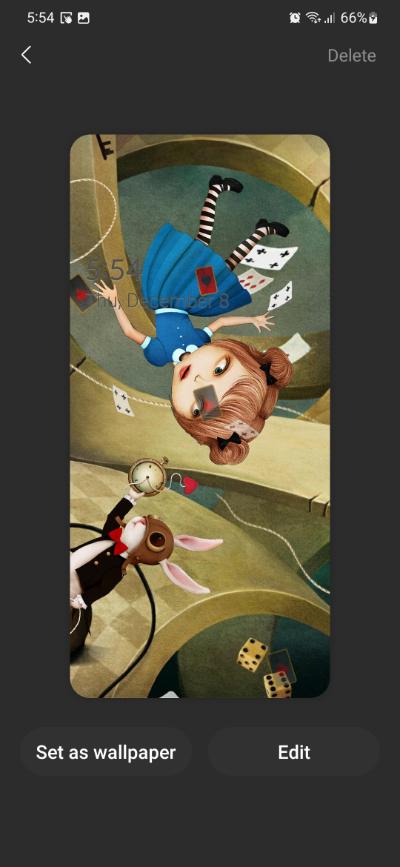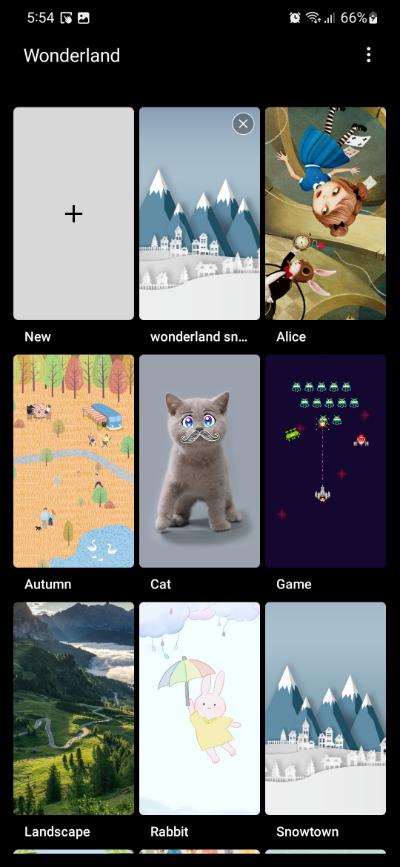 Wonderland is an excellent choice if you're looking for a way to make your screen look more alive. With this plugin, you can create a custom live wallpaper for your home screen and lock screen. Also, you can use preset settings or create your new wallpaper from scratch.
You can also add interesting animated effects to the wallpaper, such as snowflakes and raindrops. To make a video wallpaper, you can resize the video to fill the entire screen.
3. QuickStar; Special notification panel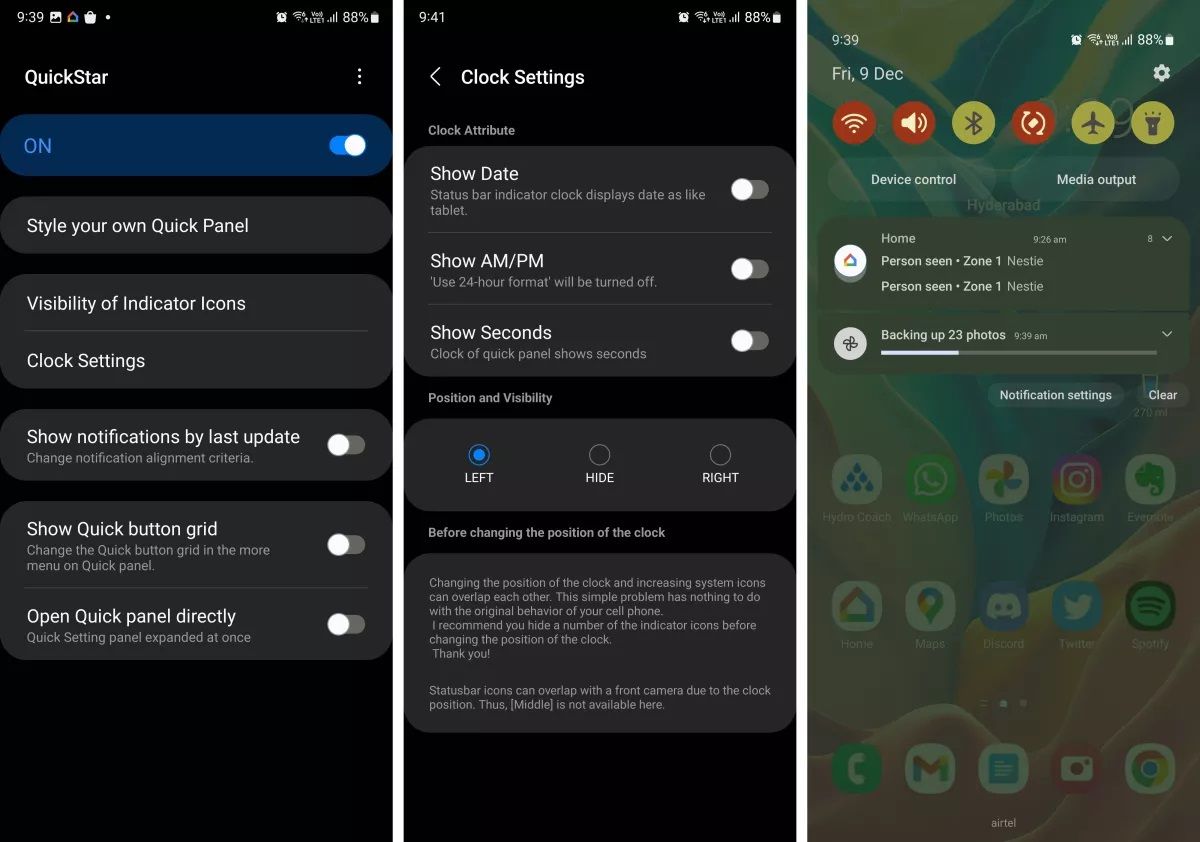 In Material You, based on Android 13, there is a lot of customization available without installing anything extra; But if you want to change the appearance of the notification panel and use your favorite colors, look at QuickStar. With this plugin, you can choose a custom color scheme and create more flexibility in changing the visual appearance of the notification panel—clock's position. Quickstart lets you hide specific icons at the top of the screen or change the clock's position.
4. rockstar; Custom lock screen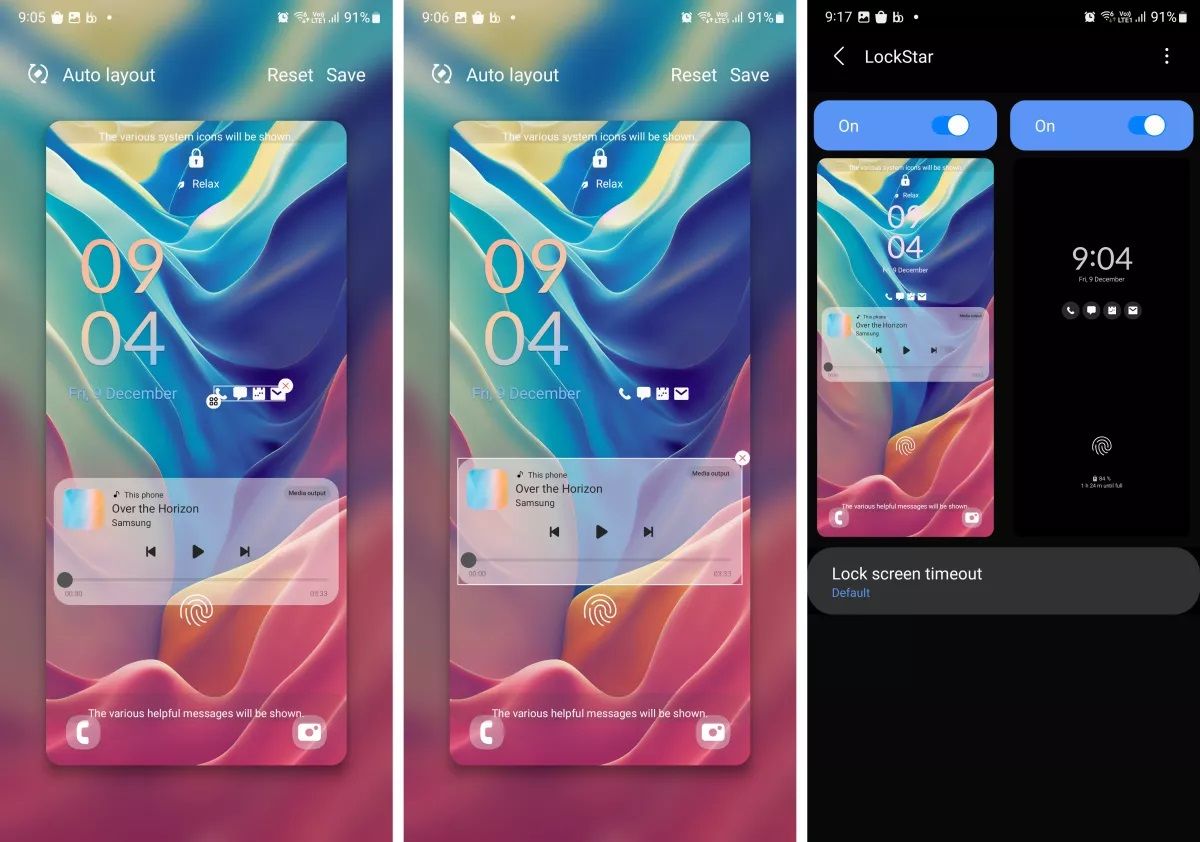 Rockstar focuses on customizing the lock screen and allows you to manually change the position of system icons such as clock, music widgets, and notification icons. There are also some wallpapers that you might want to try.
LockStar allows you to replace the default lock screen shortcuts (phone app and camera) with up to 6 apps of your choice. If you are also a fan of the minimalist look, you can hide some or all of the system icons (except the fingerprint sensor) on the lock screen.
5. Clockface; The most personalized watch possible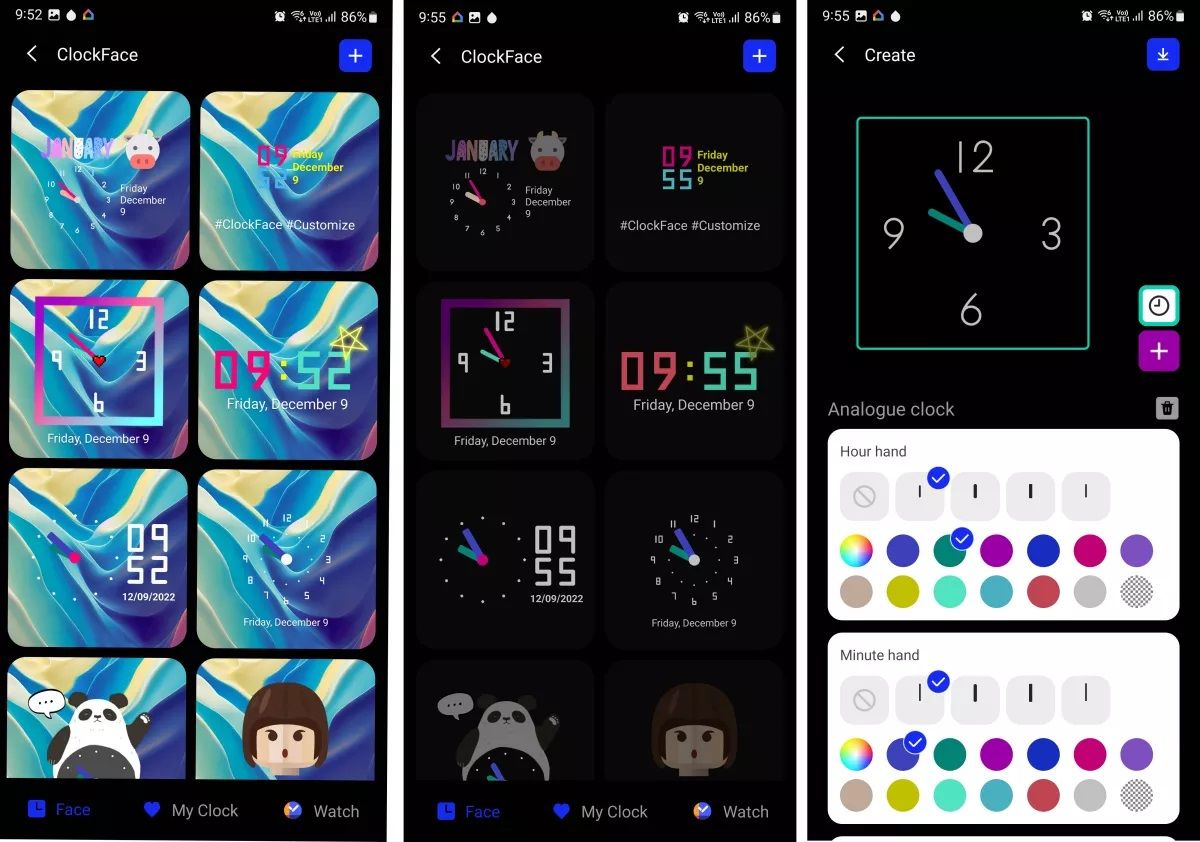 If the look of your phone's clock is critical to you, and you want more options to change and personalize it, you should try Clockface. This module provides a wide selection of colors and effects and leaves your hands so open in customizing the clock that you can decide on the appearance of each component of the watch. Clockface can also be used in Always on Display mode.
6. RegiStar; A world of different gestures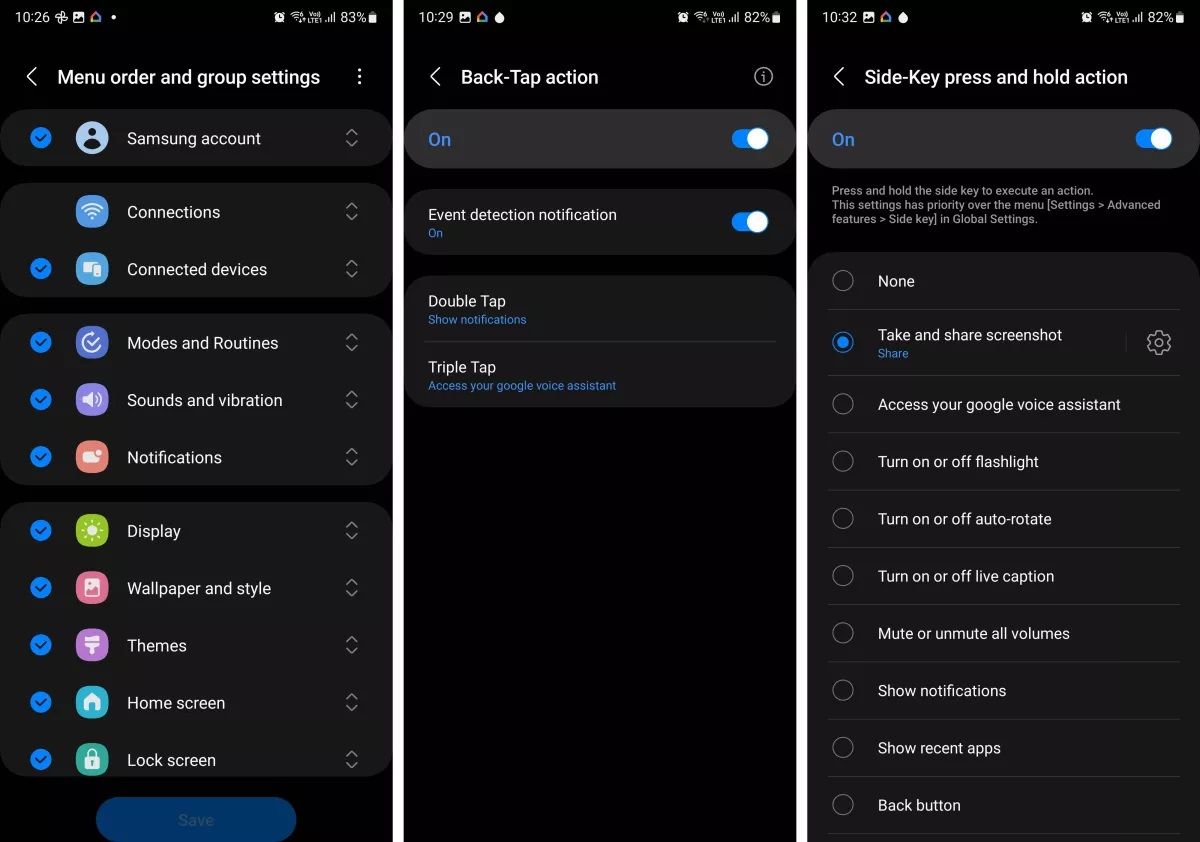 RegiStar helps you change the appearance of the settings page. You can move and organize the categories according to your needs and even hide the email address associated with your Samsung account. However, the unique feature of this plugin is in customizing gestures.
Thanks to RegiStar, you can enable the back tap gesture to display the notification screen, take and share screenshots, launch the camera, and more. The same can be done with the press-and-hold motion of the power button.
7. NiceShot; Screenshot of Pramkanat
NiceShot is an exciting module with valuable features for screenshots and screen recording. One of the excellent features of NiceShot is the delete button in the toolbar. Despite this button, if you need to retake a screenshot, you can delete the previous one quickly and directly without going to the notification section.
8. MultiStar; Multi-Window mode for all programs
If you want to use Multi-Window mode, But the program you are in does not allow you to do this, you have to go to MultiStar. This module allows you to enable Multi-Window in all applications.
If you use this mode a lot, you'll probably like the customization options offered in MultiStar. By setting up shortcuts, you can launch multi-window mode quickly. With the help of this module, you can closely monitor how the programs work in the split view.
9. Camera Assistant: Advanced camera settings
Installing Camera Assistant allows you to access a few features not found in the default camera settings. For example, you can use it to speed up the shutter speed or let the camera automatically choose the best lens for a particular scene by selecting Auto Lens Switching. Of course, there are other features that you can try.