Where To Go Around Isfahan? There Are Several Sights Around Isfahan
There are several sights around Isfahan, including Sarcheshmeh Khansar Park, Zayandehrud Recreation Village, Verton Spa and Lader Khomeini Shahr Tourist Area.
Sights around Isfahan in spring
Golestankooh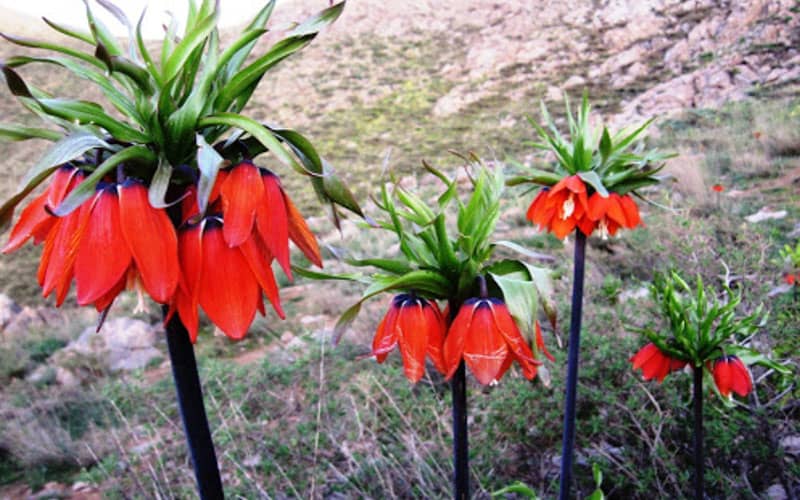 Photographer: Muzaffar Keshavarz Mohammadian
Golestankooh is a region with a mountainous climate located in the central desert of Iran near the city of Khansar. This protected area is mostly known for its valuable treasure, the overturned tulip plain, which creates a unique landscape in spring (from early May to late June).
When traveling to this area, you can not only enjoy the springs that boil from the heart of the earth.
While walking in Golestankooh plain, you can smell the aroma of medicinal plants from artichoke and marjoram to thyme, leek and onion, etc. If you are familiar with them, you can take a small amount of these plants as a souvenir.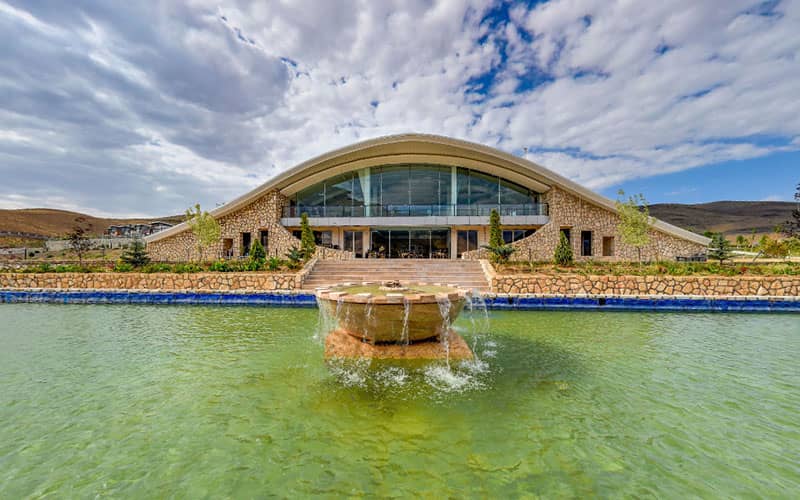 Photographer: Fariborz Alaghehband
Golestankooh Khansar tourist village with various amenities is located in the second kilometer of Khansar-Isfahan road, in front of Baghkal earthen dam. Make the most of cable cars, cable and amusement games, amusement parks, etc.
Mazdabad aqueduct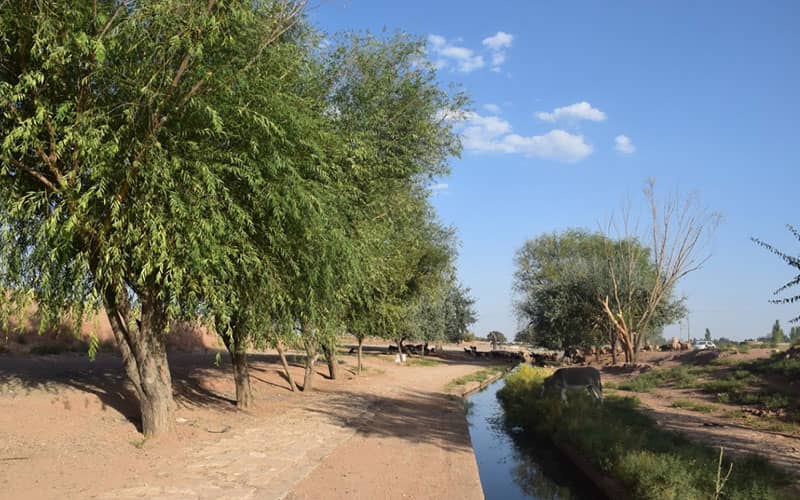 Photographer: Hadi Karimi
Mazdabad aqueduct is a world monument in Maymeh section of Shahinshahr and Meymeh city, which was registered in the list of national monuments in 2006 and in 2016 in UNESCO. This unique masterpiece with a length of 18 km and a depth of 72 m is a prominent example of the architecture of our predecessors, which is about 2,500 years old.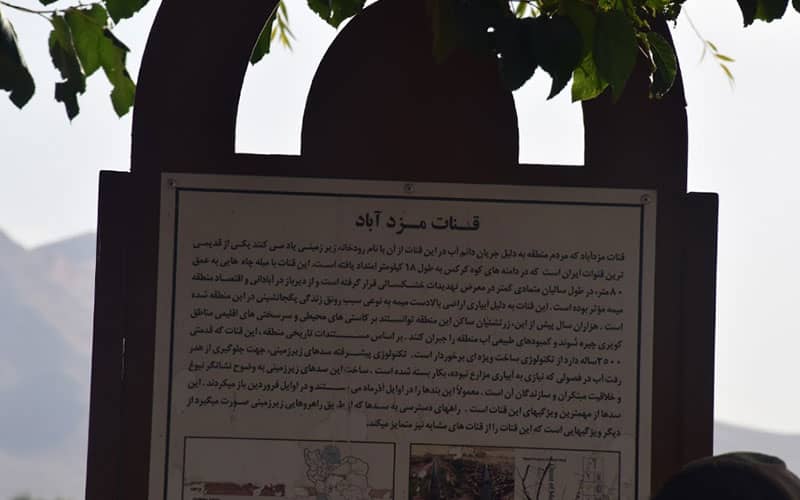 Photographer: Hadi Karimi
Surprisingly, you will see that Mazdabad aqueduct with a flow of 110 liters per second is one of the most watery aqueducts, which has three underground dams and two series of hot and cold water.
Tameh village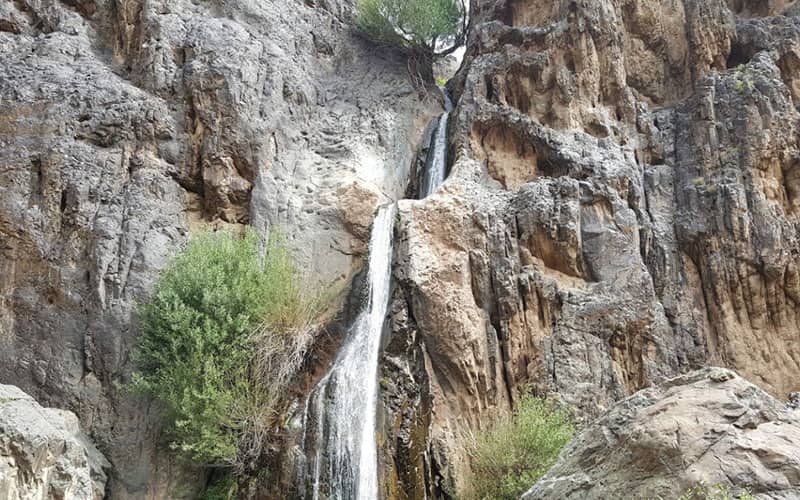 Photographer: Anonymous
Tameh village is located seven kilometers southwest of Natanz, which is known as a pleasant summer climate in this region due to its mountainous nature and having springs and waterfalls. In fact, the mild and pleasant climate of the village has turned it into a green pearl and a refreshing refuge in hot and scorching areas.
There are two valleys in the west of the village, which lead you to the high Tameh waterfall; A place that attracts many tourists. To see the waterfall, it is better to choose the spring season, in which a relatively large amount of water flows.
Pakdar Valley is also the way to climb Vulture Peak, which is long and breathtaking, but beautiful; Because most of this route passes by water and waterfalls.
Judge Hat National Park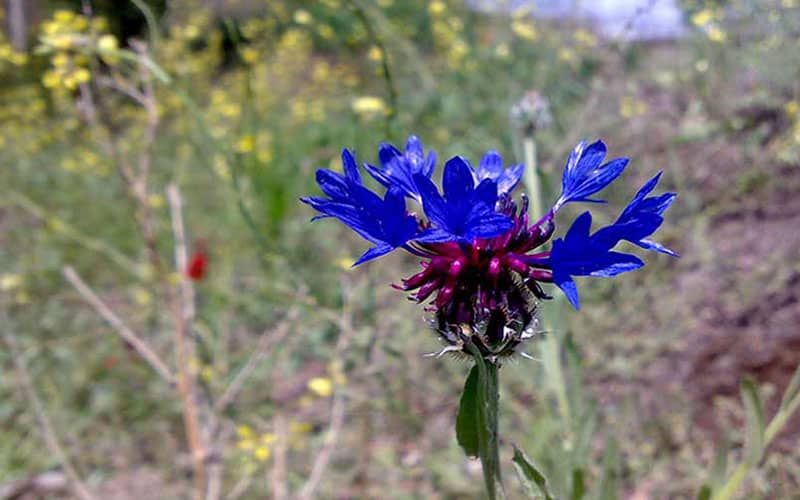 Photographer: Anonymous
Kolah Ghazi National Park is one of the sights around Isfahan, which was used as a hunting ground for kings in the past due to the presence of Pazan and deer herds.
In addition to the Sheidan, Qarneh and Kolah Ghazi mountain ranges that are located in this area and there is a possibility of mountaineering in them, all kinds of plants from artemisia and rosemary to wild anemones, hawthorn, wild tulips and shrubs have given a special freshness and greenness to the national park. .
In addition, the national park is home to many valuable mammals, birds and reptiles, including wild goats, deer, leopards, wolves, hyenas, jackals, rabbits and mice.
Then In general, the eco-tourist attractions of Kolah Ghazi National Park include the Kolah Ghazi mountain range (for mountaineering and nature lovers), fossil reserves (suitable for students, professors and researchers) and plant and animal species.
Lader Khomeini Shahr tourist area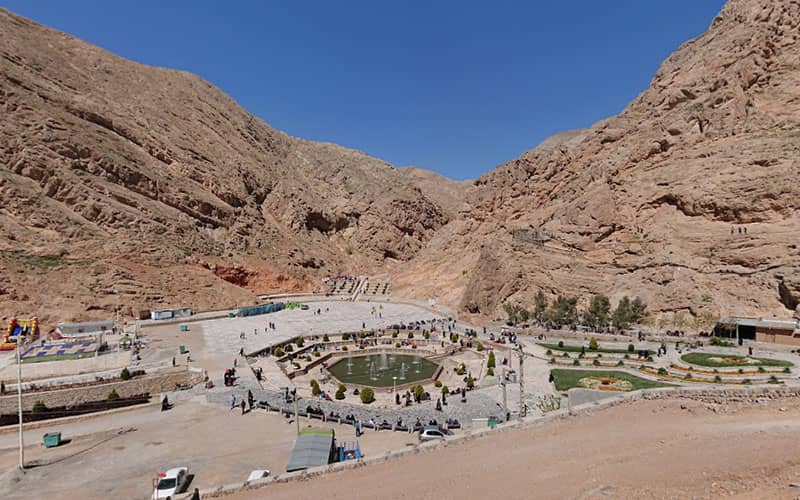 Photographer: Anonymous
Lader beautiful area is attractive to many tourists due to the existence of waterfalls, springs and waterways, wild plants, fig trees, plain landscapes, etc. Amenities such as a sitting platform in front of the waterfall, lighting, toilets and asphalt road are provided for visitors.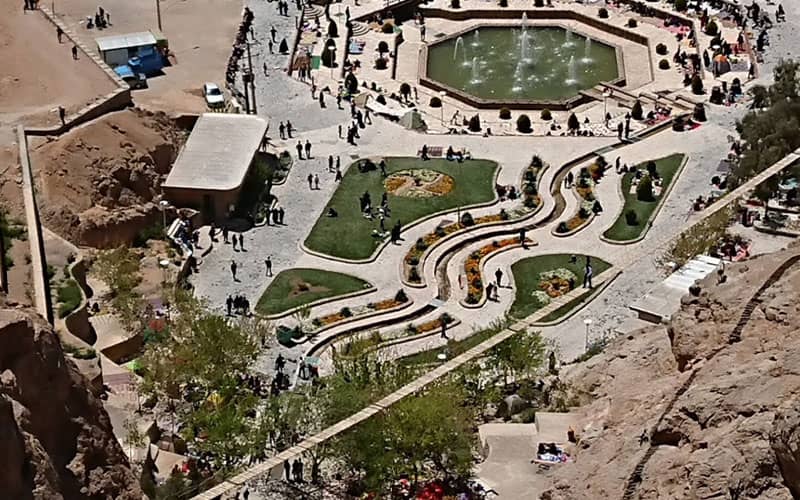 Photographer: Anonymous
Many tourists travel to this area under the pretext of seeing a spring, to reach which asphalt roads have to be climbed up a steep slope in the heart of the mountain. In addition, there is a beautiful environment with benches for sitting and relaxing, where you can make the most of fountains and fountains, willow trees with cool shade, beautiful flowers, car plants, food stalls, etc. If you continue your way to the cave, you will see Lader spring in the middle of the mountains and at the mouth of the cave.
Zayandehrud recreational village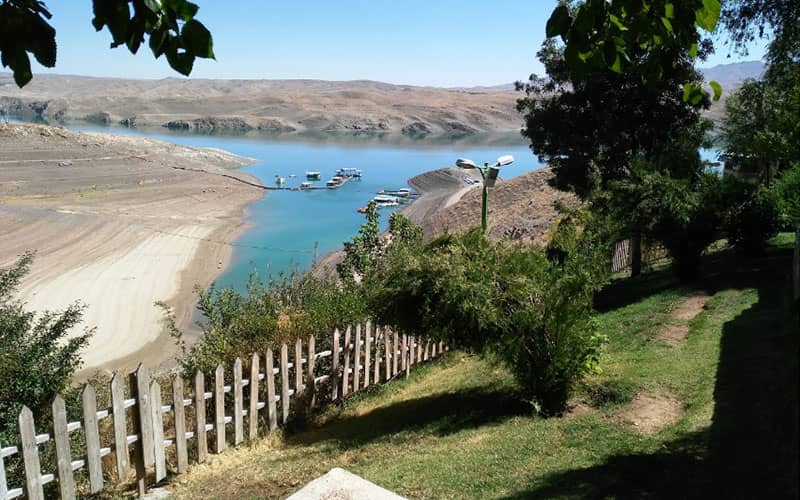 Photographer: Mehdi Sanayea
Zayandehrud tourist village is located five kilometers from Chadegan and behind the famous Zayandehrud dam, which is a green and pleasant place, especially in summer. This village with 245 hectares of green space, half a hectare of greenhouse, the view of Zayandehrud lake and all kinds of plant species, has provided a pleasant and fun tour for tourists.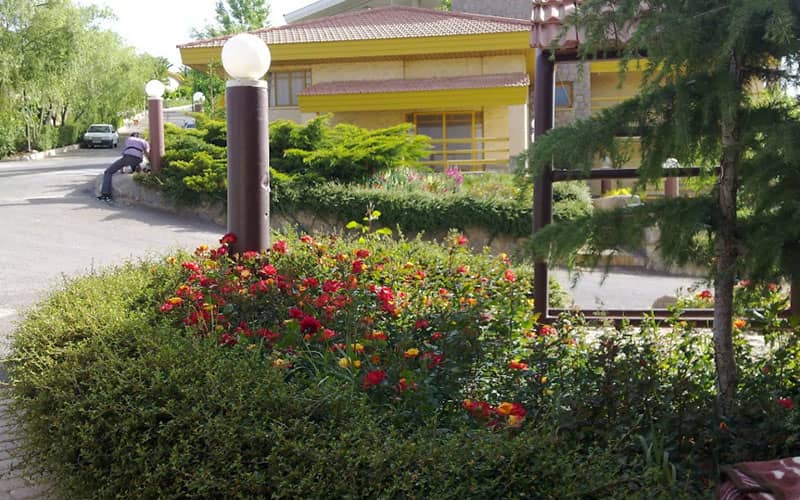 Photographer: Arash Ardabili
In addition to 1488 villa and apartment units, there are other facilities such as a family living platform on the banks of the Zayandeh River, a equestrian club and sports fields (football, basketball, volleyball, table tennis, etc.) in this village. Boating pier is one of the attractive parts of it that tourists can use pedal boats, motor boats and sea buses and create happy moments for themselves.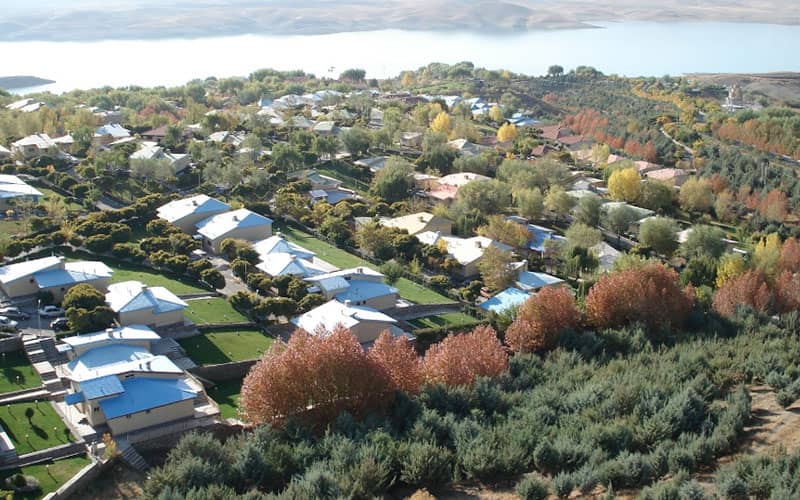 Photographer: Anonymous
Chadegan swimming pool, cable car, bike paths, river fishing, several small and large restaurants, orchards, etc. are other recreational facilities of the village.
Sights around Isfahan in summer
Shah Lolak Waterfall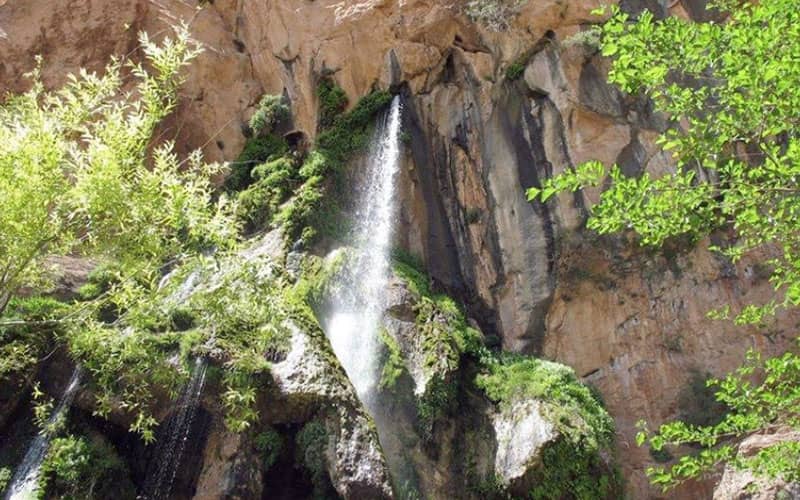 Photo source: ArtHut.ir site
Shah Lolak waterfall is one of the most beautiful natural attractions of Charmahin, which has remained unknown to many tourists and for this reason it still has a pristine and beautiful nature.
This waterfall originates from water springs in the high wall of the mountain and in this respect it is different from other waterfalls in Iran that flow down in a flowing atmosphere. Shah Lolak waterfall is one of the permanent waterfalls of Isfahan, which flows in the roaring blue spring and freezes completely in winter and shines in the heart of nature with beautiful icy lamps.
Shah Lolak Waterfall is a pleasant place with very cool and pleasant water that you can spend happy hours with family or friends.
Zarrinshahr Beach Park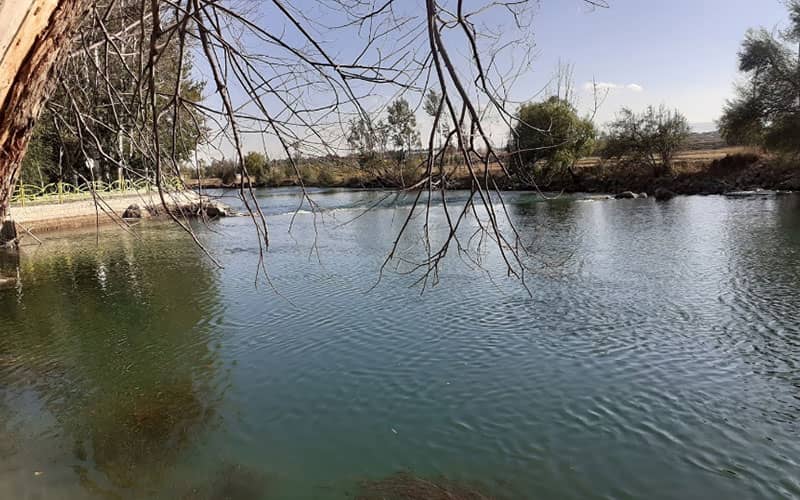 Photographer: Fatima Khorasani
Zarrinshahr Beach Park, with an area of ​​200,000 square meters, has a cool and pleasant climate and is therefore one of the ideal places for families to have fun on hot summer days.
Zarrinshahr Beach Park is a great place to have fun on hot summer days
This beach park, which is built on the northern bank of the Zayandeh River in the southern part of Zarrinshahr, thanks to 30,000 square meters of artificial lakes, restaurants, residential villas, electric cars, fountains, children's playgrounds, boats for boating on the lake, The trail and lush and beautiful trees on the shores of the lake with a stunning view are attractive to tourists. At the same time, tourists can make memories of walking along the lake and watching the green space and trees.
Sever Village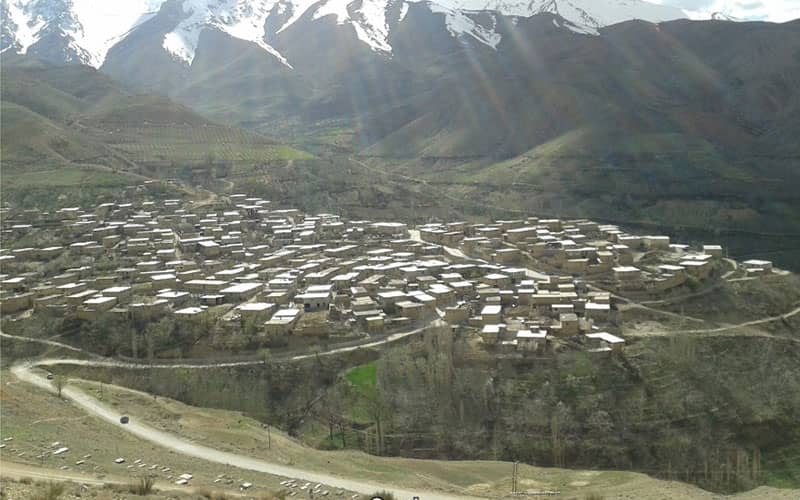 Photographer: Kazem Raisiya
Sivar village, located 60 km south of Semirom city, is another sight around Isfahan, which is on the list of tourist destinations due to its pleasant climate, biodiversity, pristine nature, etc. The texture of most houses is traditional and clay and mud; But due to the earthquake-prone situation in this area, the texture of the houses has changed fundamentally. However, the center of the village still has its old texture. The village of Sever is built on the main foothills of the Zagros and is one of the routes to climb Dena Peak.
Khamiran Dam Amusement Complex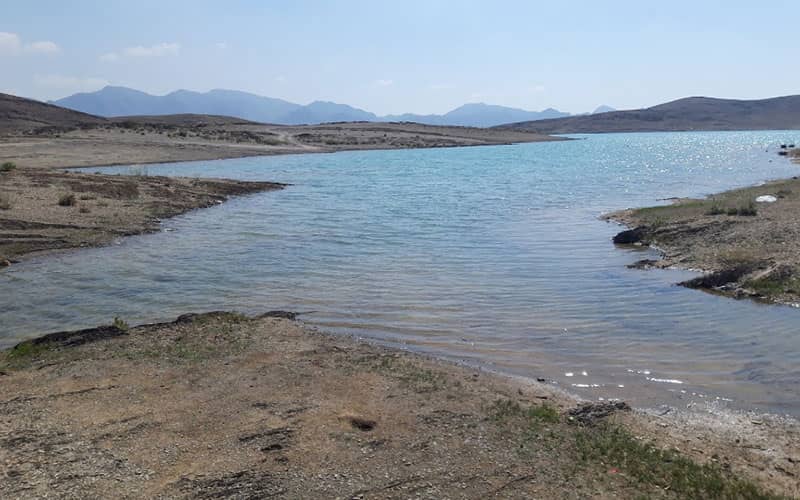 Photographer: Fatemeh Rezaei
Khamiran Dam entertainment complex is located near Khamiran village of Tiran and Kron city of Isfahan province. This complex has beach facilities and water recreation clubs, and for this reason, it is considered as a popular tourist area in summer. Attractive and exciting activities of the mentioned complex include shuttle, banana, diving, jet skiing, dragon idol, waterball, boating and beach volleyball, which along with facilities such as buffet, hot shower, pavilion and canopy, bathroom, etc. It is an ideal environment for fun and entertainment for families.
Hunjan village
Photographer: Anonymous
Hunjan village is located in a mountainous area 60 km from Shahreza city and therefore has very cold winters and cool and pleasant summers. In addition, there are several recreational areas in the corners of the village that tourists can enjoy in spring and summer.
One of these pristine and untouched recreational areas is called Zarrin Cheshmeh or Zar Cheshmeh, whose clear water comes out of the heart of white rocks. The boiling of this spring has led to the formation of a river around which a multitude of wild trees stand out like a forest park. The natives of Hunjan believe that the golden water of the spring is effective in curing various diseases, including gastrointestinal diseases. This water irrigates the gardens of the region and flows towards Asfarjan and offers beautiful views to the viewers.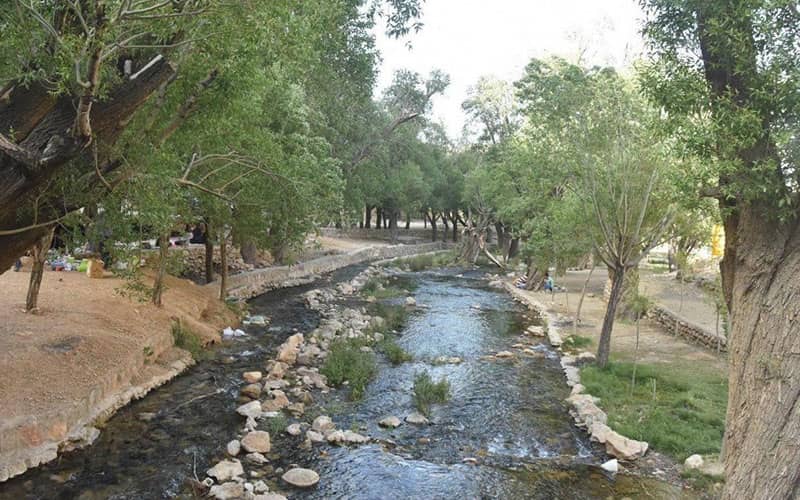 Photographer: Anonymous
Hunjan village has a clear sky during the night and for this reason it is one of the several star observation centers in the country and you can enjoy watching the stars to the fullest and make your travel experience to this region more attractive and productive.
Other attractions of the village include Abka mineral water spring, Mash spring, the remains of Ghazian castle, garden alleys, etc.
Khansar Source Park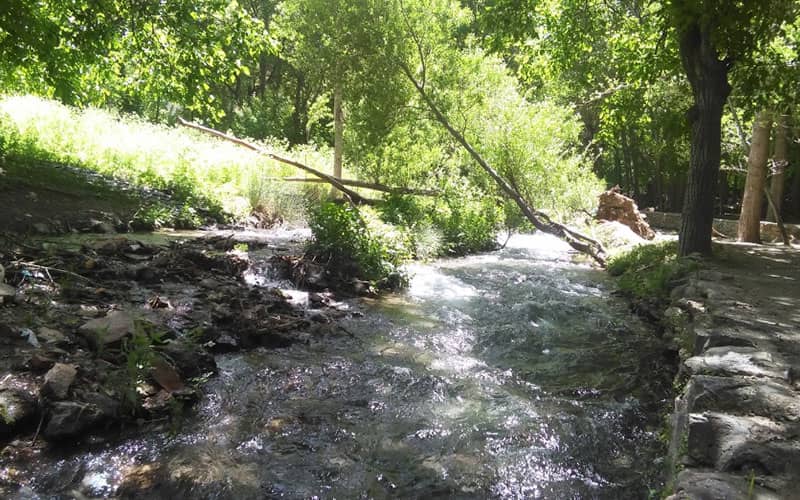 Photographer: Kourosh Farajollahi
Sarcheshmeh Khansar Park with an area of ​​15 hectares, due to its tall and lush trees, hot springs and clear and cool air, is faced with a large number of tourists in all seasons of the year, especially from May to the end of September. Existence of two natural springs called Cheshmeh Marzangesht or Marzangoosh and Cheshmeh Pir are the unique features of this park that boil from the heart of the mountain and cool the air in the summer heat. Tourists also seize the opportunity and enjoy the pleasure of being by the fountain, playing water and touching the cool water.
In addition, in the far corner of the park, there are pools of water and psyche that double the pleasure of walking in the source park.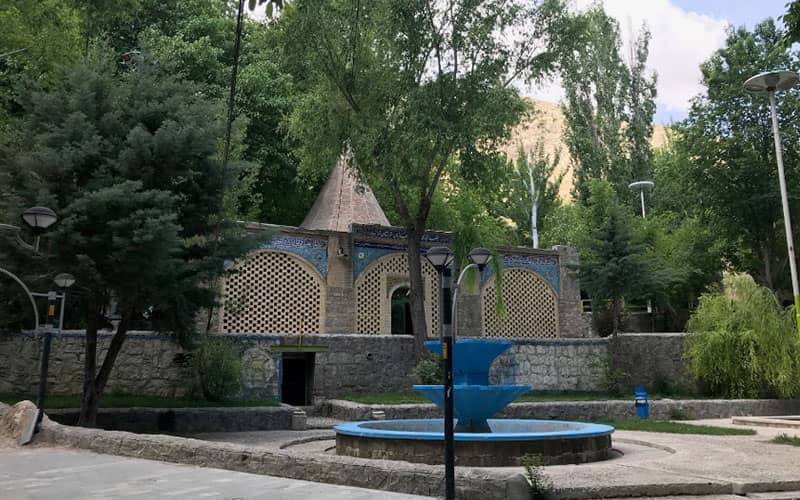 Photographer: Amir Arabi
If you go to the top of Cheshmeh Marzangesht mountain, you can use the pavilions and relax and enjoy the beautiful view of the whole park. Near Marzangesht spring (Marzangoosh) at the foot of the mountain, there is a dense forest with platforms for picnics and families.
The tomb of Abadnan Qureshi known as Babapir is also located in this park, and the current building of this historical monument belongs to the Safavid period.
Sights around Isfahan in autumn
Maranjab desert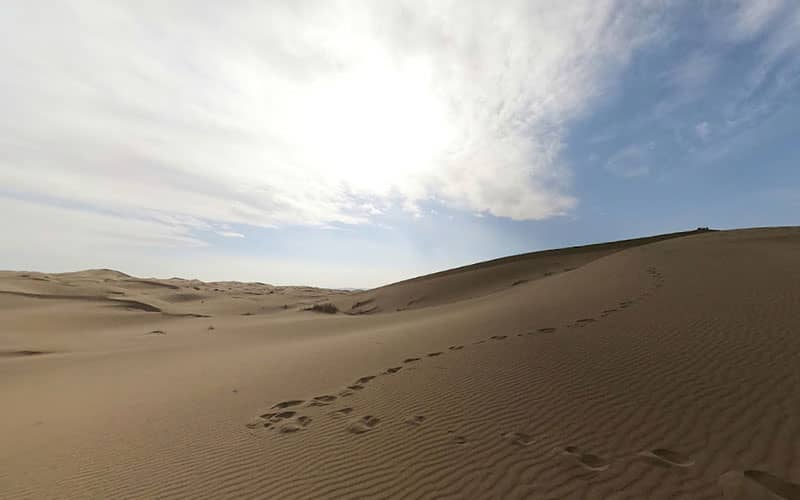 Photographer: Mehdi Safaei
Maranjab desert is located in the north of Aran and Bidgol cities of Kashan and is so beautiful that in the second half of the year, when it is cold everywhere, you can enjoy being in this area and walking on hot sands. You can also include activities such as camel riding, quad biking and off-roading, stargazing at night, photography and nightlife.
In addition, there is an old caravanserai in this desert, which was built during the reign of Shah Abbas Safavid and operates as a traditional residence in the heart of the desert. Other sights of Marnjab desert include Kanjeh well, Wandering Island, Watermelon well, Dastkand well, Karshahi castle, Yakhab mountain and so on.
Since this desert is located near Aran and Bidgol salt lakes, you can enjoy seeing the polygons of the lake and its beautiful sunset.
If you plan to stay in the Marnjab desert, you can experience a memorable stay in the Shah Abbasi Caravanserai of Marnjab or use the surrounding desert camps.
Varzaneh Sand Hills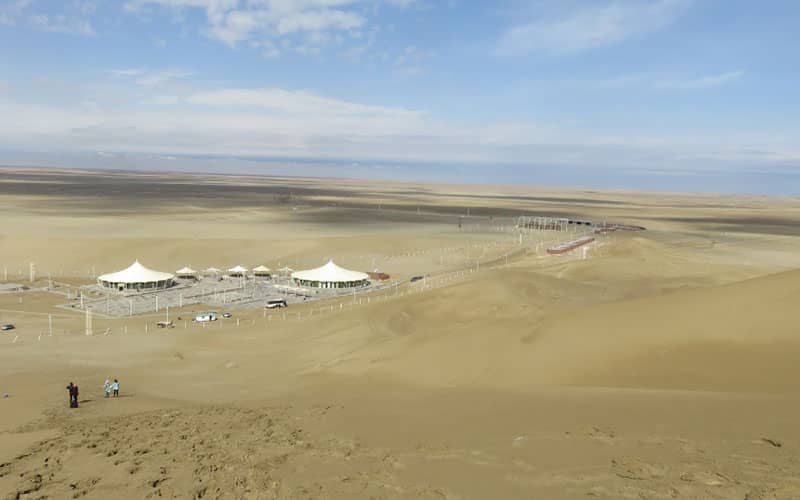 Photographer: Javad Sabet
Varzaneh desert, as the jewel of East Isfahan, is one of the attractive nature tourism destinations in autumn and winter, which is the largest desert recreation site in Iran.
In this unique desert, you can experience the pleasure of desert climbing, walking on sands and sand dunes, horseback riding, all kinds of exciting activities such as four-wheeled motorcycling, zip line, paragliding, bagging, camel riding and desert climbing with off-road vehicles. With these descriptions, it can be said that nature lovers, photography enthusiasts, especially night photographers, people who love emotional entertainment, etc., will undoubtedly enjoy being in the Varzaneh desert.
Tent camping and overnight stays are another exciting pastime in this desert, and for this reason, having camping equipment is an essential part of traveling to this area.
Certainly nothing complements the pleasure of being in the desert as lighting a fire and sitting around it. In addition, you can use the oasis tourism complex as well as the eco-resorts of Varzaneh for accommodation.
Other facilities of the Oasis Tourism Complex include a restaurant, an open-air concert hall, a pantry, a motorcycle track, a camel track, a pomegranate orchard, a repair shop, an observatory, a recreational aircraft club, a paintball club, a shooting club and a hydrotherapy complex.
The beautiful city of Varzaneh is also located near this desert and if you have time, visit its sights.
Segzi Caravanserai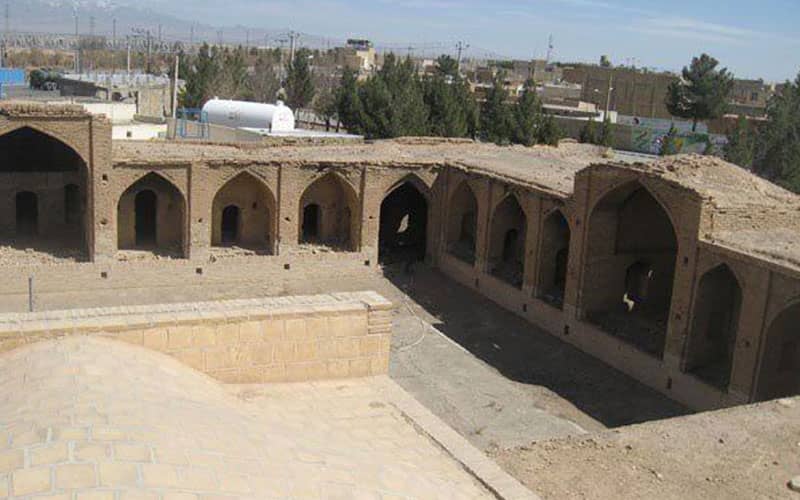 Photographer: Anonymous
Segzi Caravanserai is a work related to the Safavid period, which was registered in 1379 as one of the national monuments of Iran. Maxime Ciro, an architectural expert from France, believed that the building probably dates back to before Shah Abbas and the reign of Shah Ismail II. This historic four-porch structure has 6 rooms on either side of the central porch that are symmetrically placed. The caravanserai also has four towers in the four corners of the building and three half towers. There are beautiful brick decorations in the corners of the entrance and under the porches that are attractive to any tourist.
The historic citadel of Ant Khort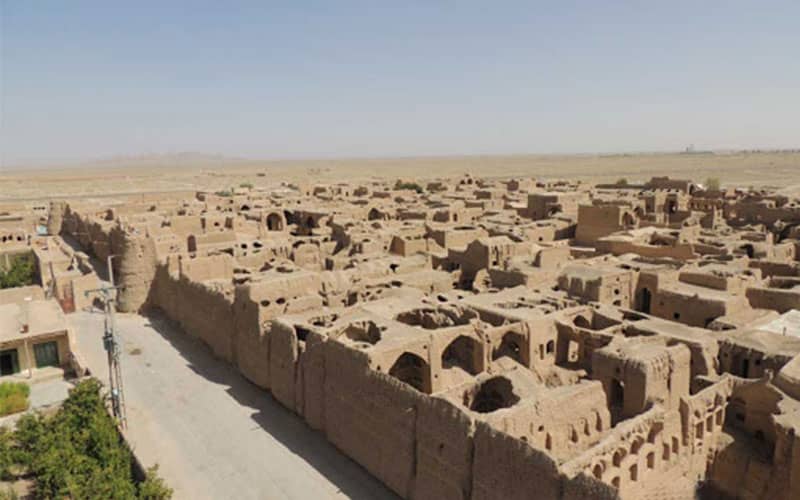 Photographer: Anonymous
The citadel or brick fort of Morche Khort is located in Shahin Shahr and after Bam citadel, it is the largest residential fort in the country. This castle has suffered a lot of destruction over time; However, the architectural art of Iran is still emerging. The exact date of the castle is not known; But it is likely that it was built before the Safavid era.
Interestingly, this huge citadel was used during Nader Shah's invasion of the Afghans, and this confirms the antiquity and importance of the citadel. The complex architecture of the citadel prevented the infiltration of enemies in order to protect the homes of the people and residents of the city.
The citadel is in the form of a high fence with eight strong towers for observation and it was possible to enter the castle from inside its two main towers. After entering the citadel, you will see the turquoise dome of the tomb of Imamzadeh Ali (AS) that attracts you. Then you will reach Sabat, which has a cool and pleasant weather and in the heat of the desert, it gives you a pleasant coolness.
Wonderful winding passages and passages, beautiful slabs, platforms and stairwells, brick arches and arches, and brick ornaments all suggest a cohesive and integrated architecture that has been artistically crafted.
Ardestan Grand Mosque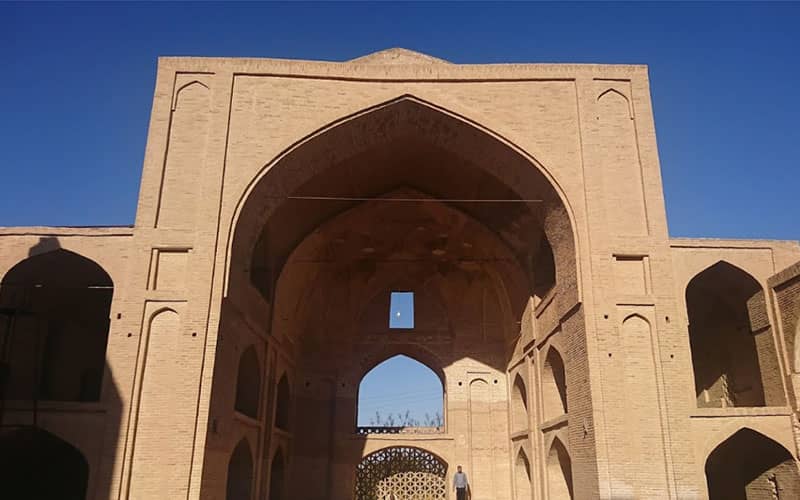 Photographer: Hamed Khodaei
Ardestan Mosque, which belongs to the Seljuk period and stands out among the pomegranate orchards of Ardestan, is one of the most magnificent mosques on the edge of the central desert of Iran with unique architecture. This structure is known as the second four-porch mosque and the first two-story mosque in the Islamic world, which was built in different periods. While its original building was a fire temple or temple that has been turned into a mosque.
Ardestan Grand Mosque is the first two-story mosque in the Islamic world
This mosque is worth visiting several times because of its two-layer dome, inscriptions in Kufic script and a third of Quranic verses, very delicate bedspreads, a minaret, an extraordinarily beautiful nave. One of the architectural wonders of the Grand Mosque is its design, which allows for the presence of worshipers in all seasons of the year, and enjoys warm weather in the cold season and cool air in the warm season.
The mosque is still used as a place of worship, Friday prayers, congregational prayers, religious festivals and Ashura mourning ceremonies.
Sights around Isfahan in winter
Our two-story aqueduct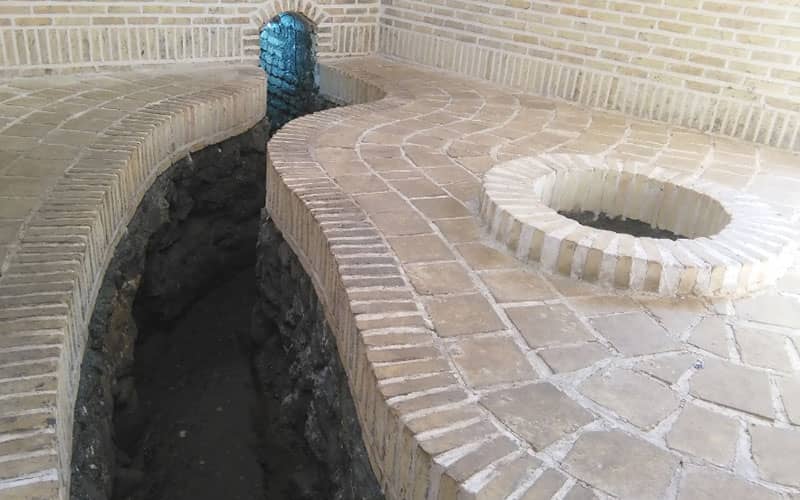 Photographer: Seyed Abolfazl Fatemi Ardestani
Our aqueduct is one of the sights around Isfahan in Ardestan, which, as the only two-story aqueduct in the world, its water flows independently on each floor, without the water of the upper aqueduct penetrating into the water of the lower aqueduct.
In addition, it may be interesting to know that the water of these two aqueducts are different in terms of flow rate and water hardness; As the water of the lower aqueduct is warmer and harder; While the aqueduct water is sweet, light and cool. The water of the aqueducts is used to irrigate the gardens and farms of our neighborhood and a part of it goes to the village of Talakabad.
This unique masterpiece, which shows the science of ancient engineering, has reached the world record as the twentieth work of Iran. The length of the aqueduct is about four kilometers, which is located inside the city of Ardestan and the depth of the mother well is 31 meters; In addition, there are about 40 wells in this route.
Fereydoon Ski Resort ‌Shahr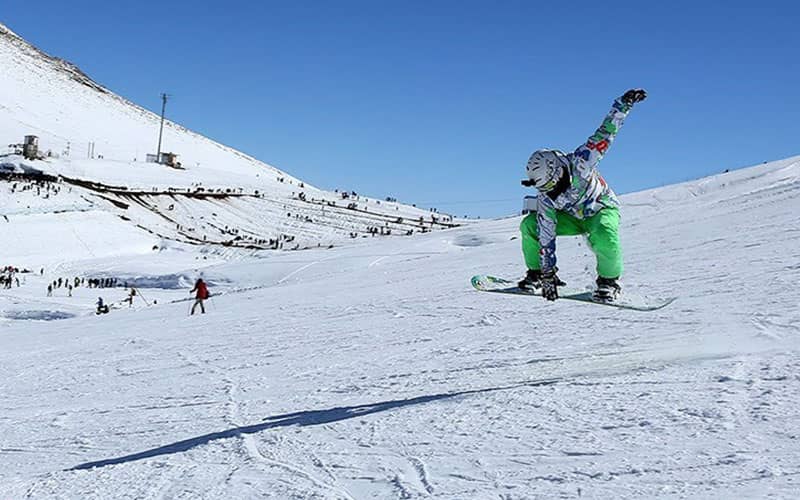 Photo source: Tasnim News Agency (Photographer: Morteza Salehi)
Fereydunshahr ski slope is the highest ski slope in Iran and the only standard ski slope in Isfahan province that has more than 30,000 visitors annually. Facilities include a ski lift, a sports lodge, a heated lounge, a restaurant and coffee shop, a beginner's training track, toilets and a prayer hall, a lift for professional skiers, parking and a snowmobile.
Photo source: Tasnim News Agency (Photographer: Morteza Salehi), Photographer: Hadi Mahmoudi
In this entertainment complex, you can not only use the facilities of skiing and tele-skiing, etc., but there is also the possibility of ski training. In addition to using ski equipment, rent a tube at a relatively low cost and enjoy a good ride with caution. The time to visit the ski slope is from autumn to late April.
Narin Castle Nain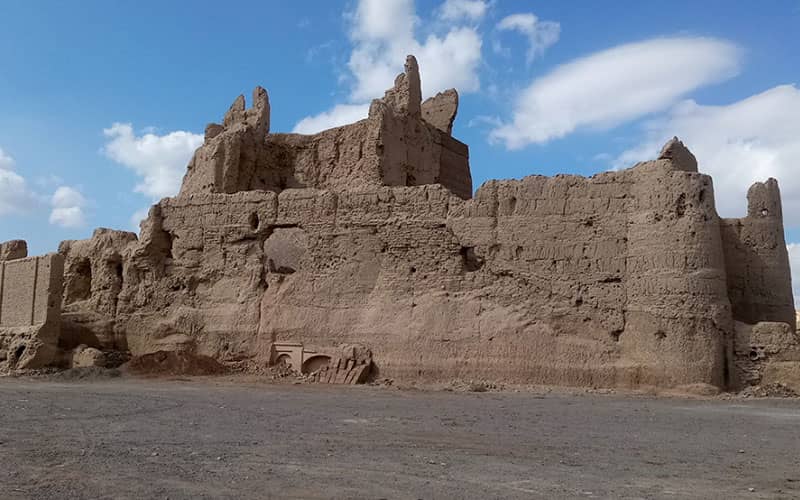 Photographer: Amin Amino
Narin Qala or Naranj Qala is located right in the center of the historical fabric of Nain city and is considered as the oldest building of this historical texture.
According to the materials and style of the building, it seems that the castle belonged to the Parthian or Sassanid period and was used as a fort or ancient fortress, and apparently along with the surrounding space, it was an administrative and military center.
This valuable historical monument, which was registered in the list of national monuments of Iran in 1986, is a polygonal structure made of raw bricks in different sizes; The theme shows that the castle was built in different historical periods and added to its size.
From the historical events of Narin Qala, we can mention the war between Amir Mobaraz al-Din Mohammad Al-Muzaffar and King Ashraf Chupani in the eighth century AH. The castle was used until the Qajar period.
Citadel of Sheikh Baha'i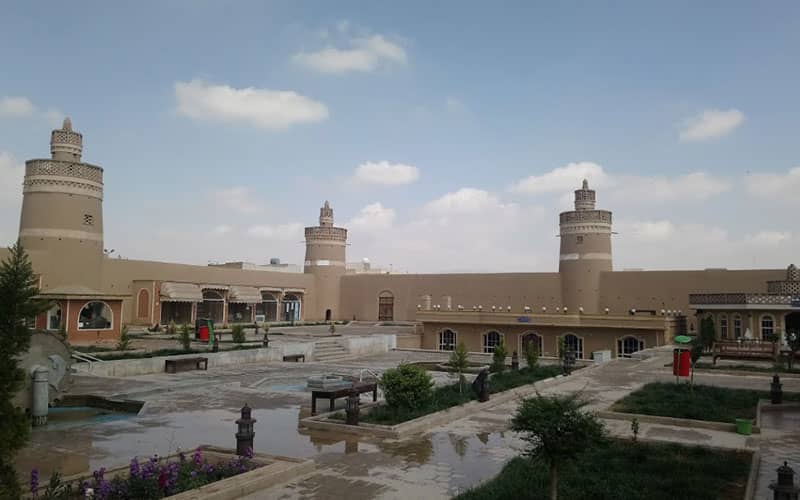 Photographer: Abbas Alizadeh
Sheikh Baha'i Citadel, also known as Haft Kharun Tower, is located in the Kharun Tower neighborhood of Najafabad. This historical monument is a monument from the Safavid period that has been registered in the list of national monuments.
The citadel has seven 14-meter high towers, six of which were home to pigeons. These towers are unique in their kind and only similar examples can be found in the city of Tabriz. Interestingly, the pigeon manure of this place was used for agriculture. The citadel is located in a garden with an area of ​​3,000 square meters and in the past has been an indicator for travelers to find the city of Najafabad.
The restoration of this magnificent citadel was started in 2003 by Najafabad Municipality, which lasted for two years, and today, thanks to its green space, teahouse, traditional cafe, fountain and lighting, it is considered as a recreation center.
Verton hot water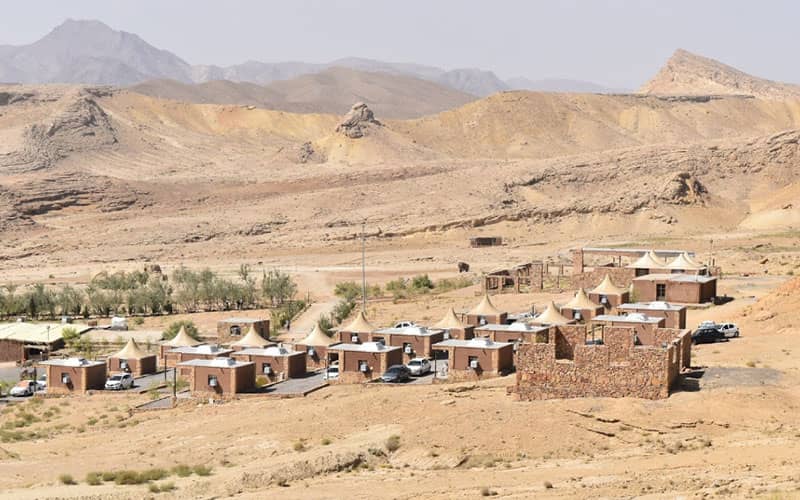 Photographer: Ali Asadian
Verton Spa is located near the Verton Desert Village and has private baths in addition to public baths. The spa of this region has healing properties and not only helps to relieve nerve pain and rheumatism, but also drinking it increases gastric secretion.
The properties of this spa is such that it is said that even Shah Abbas Safavid came to this spring to use its healing properties for the skin.
Interestingly, there are still baths with Safavid architecture that are used by tourists. The Verton hot spring pool, which belongs to the Safavid period, was registered in the list of national monuments of Iran in 2008.
In this area, in addition to using mineral hot springs, baths and hot springs, you can visit the stone building of Morad Basin and its holy shrine. Today, Verton Spa is equipped with restaurants, cottages for rent and a supermarket.