What To Buy For Mother's Day Gift? 28 Attractive Ideas For Choosing The Best Gift For Women's Day
What to buy for Mother's Day? What is the best idea to buy a Mother's Day gift? Should we buy Mother's Day gifts or give our handiwork as a gift?
 The taste of making a gift for the dearest person in our life is not something that can be easily described. 
Still, as we approach Mother's Day, our hearts beat with the same childish enthusiasm, the same days when we wanted to buy gifts with the money that had been raised some time ago to surprise and make the mother happy. 
Have you had similar experiences? Although nothing can meet the love and affection of mothers, occasions like Mother's Day are at least an opportunity to express love and gratitude. 
If you are looking for ideas to prepare the best Women's Day gift for your mother, grandmother or mother-in-law, it is better to stay with us until the end of this article. Here are some ideas for buying gifts for different budgets and tastes.
Buying gifts for loved ones is always hard work. The mother is one of the dearest people in our lives. No matter what age we are, we are all looking for a way to show our love and affection for him.
 Choosing the best Mother's Day gift is a little sensitive depending on the mother's tastes and interests. Maybe your mom prefers flower twigs to a flashy gift. 
Perhaps nothing pleased him more than the work of your own hands. Maybe just knowing that you care about him will be enough for him. In this article, we offer you different types of gifts for Mother's Day. 
In addition, you can read how some Instagram users think about the best Mother's Day gift.
What to buy for Mother's Day gift?
If you are wondering what to buy for Mother's Day, you have many options. From home appliances to jewelry, even simple souvenirs that have a more spiritual aspect.
1. Flower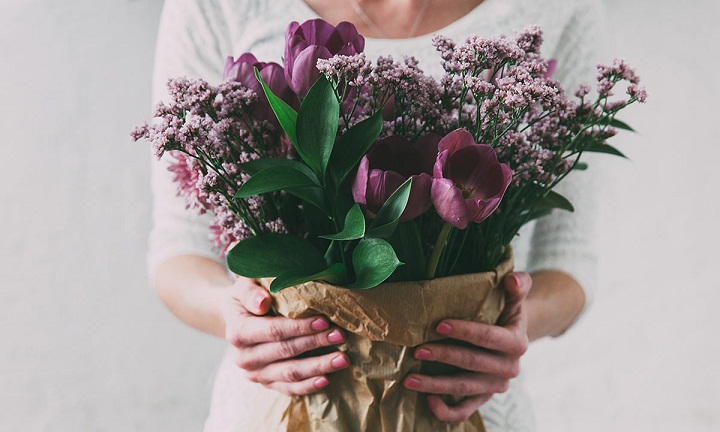 Accept that flowers are one of the most beautiful gifts you can give your mother or anyone else. So if you are confused about what gifts to buy for Mother's Day, be sure to think about buying a beautiful bouquet.
This offer is one of the best offers for those who do not have their hands in their pockets yet and are in their childhood and adolescence. A bouquet or even a bouquet of flowers for mothers is the equivalent of a garden full of beautiful flowers. believe it.
How many users consider flowers to be a good gift for Mother's Day; Like Negin (negin_eshaghian) who said:
Only a flower because the mother is a flower in life
2. Yoga mat
Yoga is one of the most important exercises of the soul and body. If your mom is into yoga class , she definitely needs a yoga mat. If he has not been to class yet, you can encourage him to attend by buying a yoga mat.
 It can be said that motivating to go to yoga class is also a part of Mother's Day gift. We even suggest that in addition to the yoga mat, you enroll your mother in a yoga class and give them to her as a Mother's Day gift.
3. Small douche bag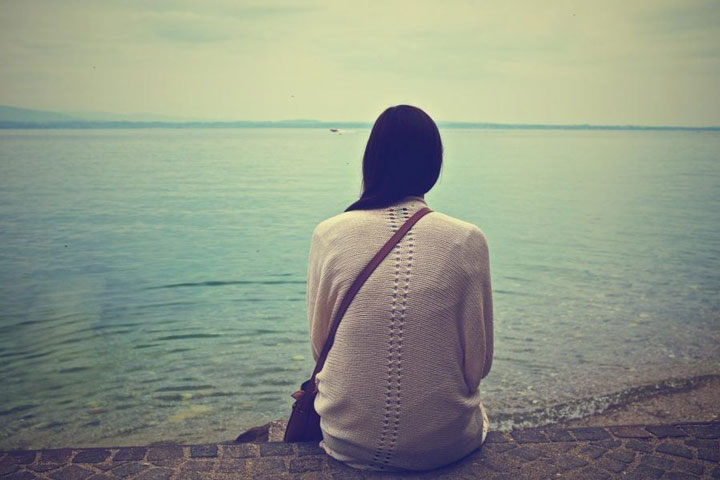 If you are not a fan of spiritual gifts and would like to buy something, consider buying a small shower bag. These bags are both lightweight and have enough space to carry essential items such as a bank card, money and a mobile phone; So, they are one of the best options.
Carrying heavy bags on the shoulder endangers the health of the body. What is more important than your dear mother's health? So buy a small bag for him: one of these bags that can be placed on the body at an angle and adjust the pressure and weight on the shoulders.
4. Small pots
A flower vase is also a poetic gift: a vase that reminds you of your mother every time you water it. The greenery and beauty that everyone loves. So buy a beautiful vase and present it to your mother.
Small miniature buildings can also be beautiful and attractive gifts for Mother's Day. If you are obsessed with buying a gift for Mother's Day and can not reach the final conclusion, go to these miniature vases and buy an attractive foundation for your mother-in-law.
5. A pair of sneakers
If still for the question "What should I buy for Mother's Day?" If you have not received a proper answer, we suggest you buy shoes. Mothers should exercise; Because their health is very, very important to us. 
So by buying a pair of sneakers, invite them to stay healthy and healthy. Buying sneakers can be the best Mother's Day gift; Because it shows that you care about your mother's health and well-being. This undoubtedly makes him happy.
Many believe that the right gift is what makes a mother feel good, even if, like memareavan, they choose a different option:
Anything that makes him feel good. I buy multivitamins for his health…
6. Wristwatch or jewelry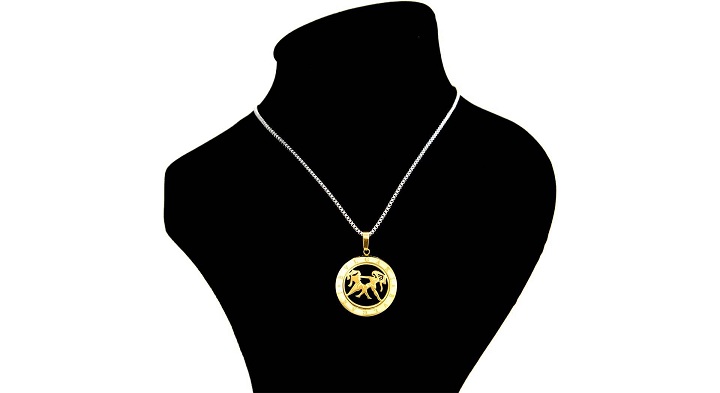 Among the various jewelry, a birthday necklace is an attractive option. For example, if your beloved mother is an attractive Aban or a proud April Fool (who really made these traits for the months of birth?), Buy her a necklace with her birth month logo. Buy gold if you can; If not, buy jewelry of other kinds.
If you are looking for the best gift for Women's Day, a watch is a really good option. There are a variety of watches on the market that you can buy as a gift for mom depending on your taste and budget. Every time you look at your watch, you will remember your mother, and it is as if your memory is always with her on her pulse. The emotional dose of the subject went up a lot, right?
7. Slack suit
Buying a gift for Mother's Day means buying something that shows you care about your mother. For example, buy her a pair of comfortable clothes to use at home and at bedtime, and let her remember you every night when she puts on her pajamas. In this way, you are even more likely to go to your mother's dream. not pretty?
8. Blanket next to the sofa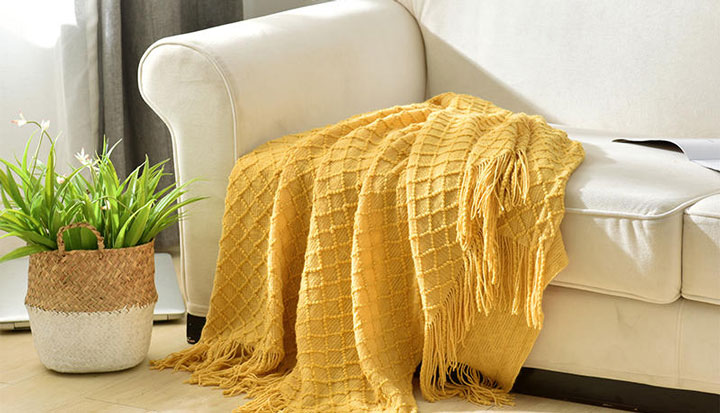 Autumn and winter nights, while watching TV, lying on a sofa and pulling a blanket on you becomes very sticky. Give this soft and warm experience to your mother by buying a thin blanket with a beautiful design for Mother's Day.
 Bedside blankets are usually thin and have beautiful designs and attractive colors, and after use, they can be worn as a cover on the sofa.
9. Home gardening supplies
Your mother is a good gardener and every pot she touches turns into a small garden? So home gardening supplies can be an idea for Mother's Day. There are complete, well-equipped boxes with gardening tools. It is a good idea to buy such a box for your loving mother.
10. Kitchen appliances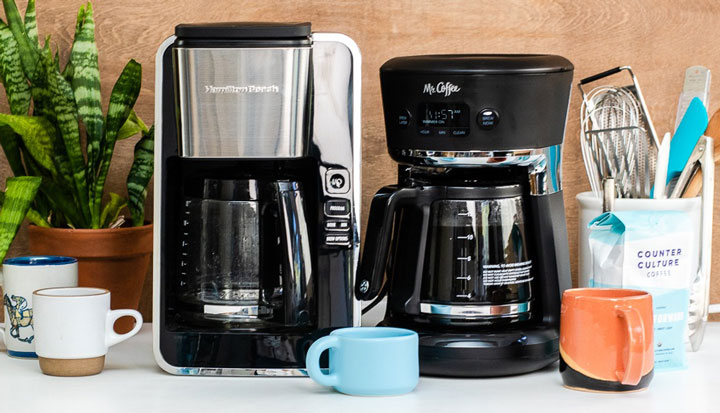 Kitchen utensils are one of the things that reach the whole family. But any device that simplifies your mother's work in the kitchen and while cooking is a good option as a Mother's Day gift. Rice cookers and stirrers are some of the tools that make the mother's job easier. You can also think of accessories like a coffee maker.
 Even if your mother is not a coffee drinker, the coffee maker gives a luxurious look to her kitchen; Of course, if your mother likes luxury items and does not mind that something useless takes up her kitchen space.
Although the taste and desire of the mother should not be ignored, it is better to give priority to the needs of the mother in choosing kitchen appliances and buy something that she needs. Like Marjan (marjan_dalvan) who believes:
You have to see what he needs
11. Book
Books are best friends and gifts! It is enough to know your mother's taste and prepare the best Mother's Day gift accordingly. The book is both entertaining and contributing to the health of the mind and brain. It often teaches a person. 
If you want to finish the stone, you can give exquisite books such as Divan Hafez and Shahnameh as gifts. Like Saeedeh (saeedeh_kt):
I bought Shahnameh because my mother loves reading books. Especially Shahnameh.
ah_mirim did the same thing:
I bought the book he liked
12. Skin care products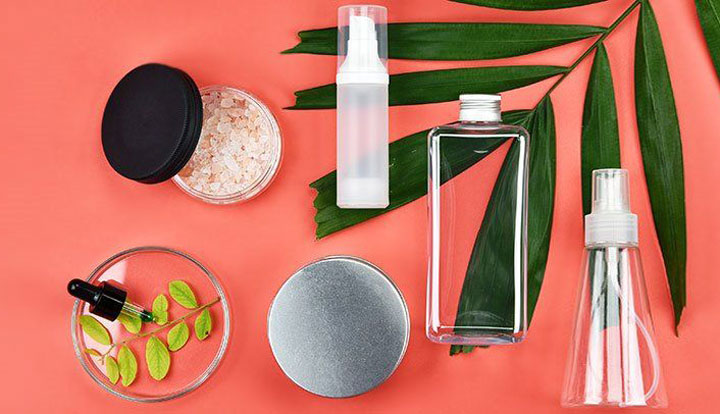 No one likes to see the wrinkles on their mother's face. Although aging is a beautiful part of life and everyone, sooner or later, experiences it, but with the help of various masks and health and beauty products, the skin can be better cared for. So among skin care products can also be an idea for Mother's Day; An attractive gift for the face of the mother moon. What mykianami also agrees with:
Skin and hair care products
13. Custom mages
What is a Custom Mag? This means that you can order a magician for your mother and print her favorite picture or text on it. For example, print a beautiful sentence, a favorite poem, or a name on a mug and let it remind you whenever you drink something in it.
14. ebook reader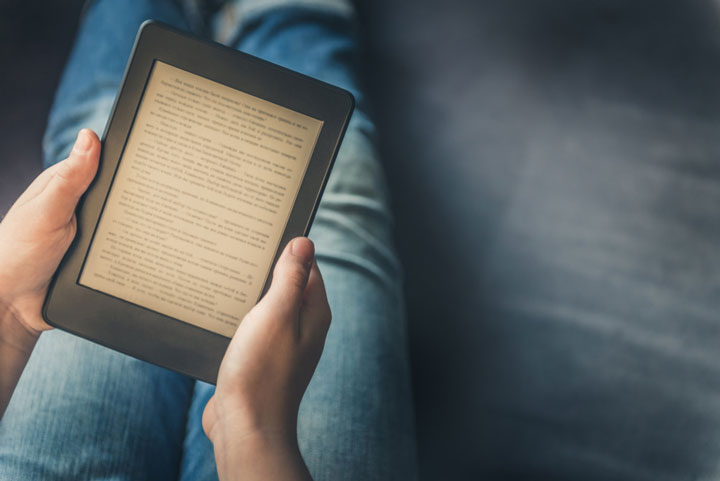 Nowadays, when everything is digitalized, reading books also requires new tools. By purchasing an e-book reader for your mother, you can make it easier for her to read. There are many types of e-book readers, and some of them can read and play the book aloud to their user.
Especially if your mother is a techie but looks at the small screen of her smartphone, a book reader would be a great gift for her. The reader is lightweight and can easily act as a library for you with hundreds of books. So think of an e-reader to buy a gift for mom.
15. Smart wristband
Smart bracelets can also be the best Mother's Day gift. These wristbands can be connected to a smartphone and also measure heart rate, calorie intake , step count and much more. A smart wristband is a perfect gift for mom. Think about it.
16. Cook Book
Of course, dear mothers, especially Iranian mothers, have excellent grades and are quite familiar with cooking photofan. But you can think of buying a book that contains fresh recipes. For example, prepare recipes for your mother from other parts of the world according to your taste. By doing so, you invite him to the fascinating culinary challenge of other nations and open up a world of diversity to him.
17. Travel ticket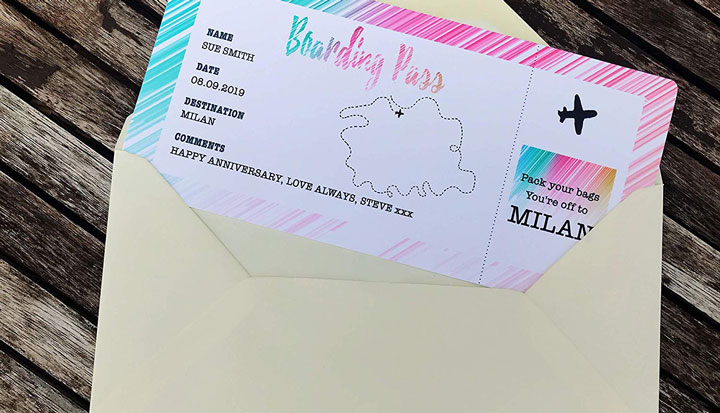 A travel ticket can be a material and spiritual gift. Book a hotel for your dear mother, buy a ticket and take her on an interesting journey. If you can, go with him; Otherwise, make him travel alone or with friends; Of course, Paderjan can also be a good companion. 
We can no longer plan the details of this trip and you have to do it yourself according to your living conditions! But it is a good idea. do you accept?
What should I make as a gift for Mother's Day?
Mother's Day gifts are not always meant to be bought. What you make with your own efforts can be the perfect gift for Mother's Day. Designs or paintings of yourself, knitting, clothes or even a collage of memorable photos you have made are all valuable gifts for your mother.
1. picture frame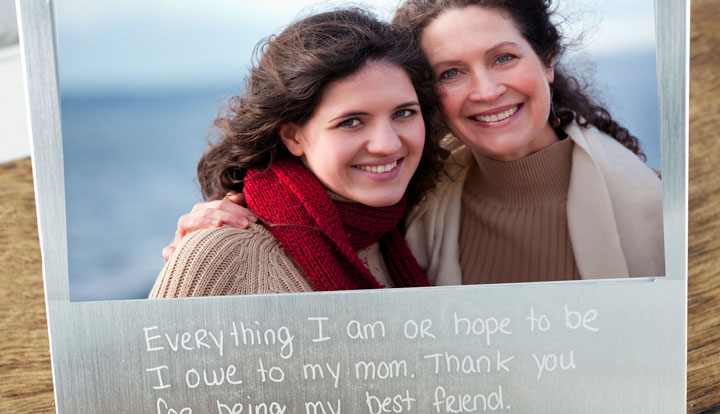 Make a photo frame and put a family photo or a beautiful photo of your mother in it. The image inside the frame can be anything; It's up to you and your mother. For example, maybe a photo of your mom and dad's wedding or your mom's favorite photo in the photo frame will make her happy.
 You can also buy a twin frame and in one part of it a photo and in the other part, write a beautiful poem for your mother and put it in the frame. Exercise taste. Let's see what you do!
Digital photo frames are another option that you can make as the best gift for Women's Day. By attaching a flash memory or memory card containing various photos, these frames display images to you. Of course, it is no longer your own work, but it has its own charm. The digital world also requires a digital frame. do you accept?
2. Portrait of mother or family members
Draw a picture of a mother or family member, and if you are not an expert in painting, ask someone to do it. Frame the portrait and offer one of the best gifts for Mother's Day. Another thing you can do in the field of photography is to make a large frame in the shape of a heart or any other shape in which you put different pictures of different memories and days of yourself and your mother and family members in general. This can also be the best Mother's Day gift.
3. Special Appreciation Booklet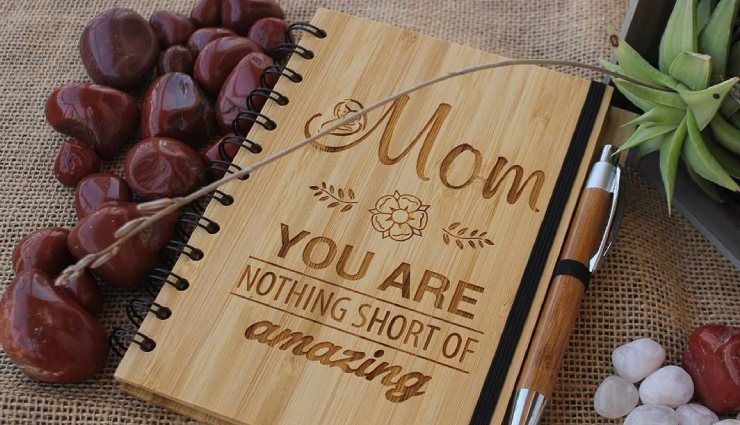 Make a notebook with a beautiful design and attractive color and write about your happy memories with your mother. Tell him you love him and are proud of him. Write in your own language and tone to avoid stereotypes like the TV presenters of the sixties.
 For example, simply tell your mother what qualities and behaviors you admire. A good gift is a gift made with love and time. What could be better than a notebook you have made with passion and like it in no other store ?! 
You can also stick a beautiful photo of your mother on the first page of the booklet and write one of her best features under the photo; Things you appreciate about him. You do not need to fill out a 100-page notebook. Dedicate a section to your appreciation. The rest of your notebook is for your mother to write down her memories, diaries, and whatever she misses.
How the user considers raba.azad a notebook a good gift for mom:
Gol and Goldon Notebooks for writing their stories and memoirs…
4. Mobile phone cover
You do not need to know much about sewing to sew a cover for your mobile phone. It may not be a powerful protector, but a cover with colorful designs and patterns can be a great gift for your mom. The cover of the phone is always in front of your mother's eyes and reminds you that you made it for her with your own hands.
5. Handmade Bracelets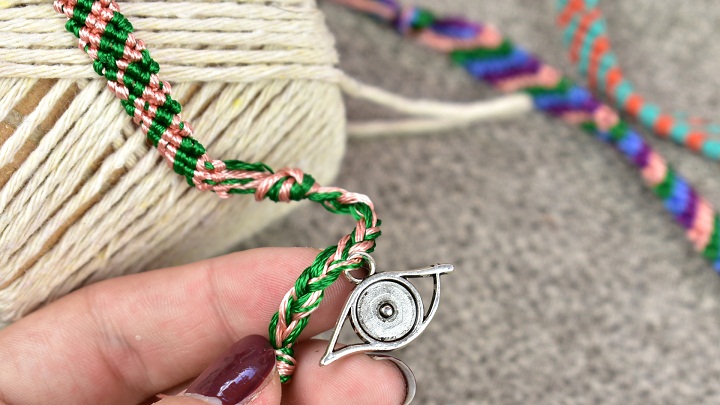 Another thing you can easily make yourself is different types of bracelets. Just browse the internet to see how to make different types of bracelets. These bracelets do not require much raw materials, and the method of making them is not very complicated. If you want to increase the material value of your gift, you can add a pendant of gold or silver. This is a great gift for your mother or spouse on Mother's Day.
6. Historical frame
Not satisfied yet? Are you strict? Maybe you love your mother so much that you simply did not come to the conclusion that you should buy the best Mother's Day gift. If this is still the case in your mind, what should we buy for Mother's Day? Our next suggestion is a historical frame.
But what is the historical framework? On a large screen, important and favorite dates of your mother are written and framed, such as the date of birth of children and wedding anniversary. If there is a grandchild at work, his date of birth will also be memorable. Write these dates on a page and frame it. Your mother will like it. Do not doubt.
7. Painted pottery
Maybe you know how to make a pottery yourself. If you do not know, you can make ready-made dishes that are not painted. Now paint the dishes to your liking, or your mother's. You can draw any color on them and paint. You can do this in groups with other family members. It will be interesting for your mother to guess who made each of the dishes!
8. Family cookbook
One of the most common concerns in any family is answering the question: What should I cook today? You have probably often been left wondering what to say in response to your mother's question.
 Mother's Day is a good opportunity to solve this problem once and for all. One idea for Mother's Day is to identify the favorite foods of all members of the family. Collect these foods along with their recipes in a notebook. You can assign a specific day to each meal.
 You can find attractive recipes by browsing the internet. All you have to do is print the recipes with attractive and high quality images and prepare a high-quality cookbook for Mother's Day.
9. Family cushion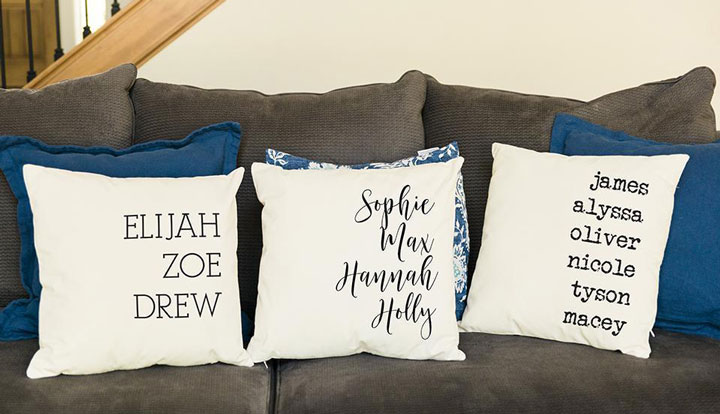 You must have laughed at the title of this section and remembered something like family soda, right? But this offer is really great. First you need to buy a beautiful cushion with your mother's favorite design and color. 
Now write the names of the family members on it with print or embroidery and present it to your mother. Here's an idea for Mother's Day: Family Cushion. How is?
What should we do as a sign of gratitude?
Many times we can show our love and affection by doing something. Working and taking the time to make your mother happy is a great Mother's Day gift. Many believe that the best gift for a mother is to show our gratitude; Like the Instagram user tohidrafeze who said:
Appreciating their love is the best gift
Aside from the respect and good manners that should always be our motto, on this special day we can show our gratitude by doing something special.
1. House cleaning
We do not know how much you like this idea. Maybe your mother is one of those women who cleans the house to strict standards. Maybe you are not a cleaner either. But if you can and should, as a Mother's Day gift, clean her house thoroughly and electrify it. You can also get help from service companies to clean your mother's house . 
Do it now, either in surprise or in person. It depends on the circumstances of you and your mother. This gift goes beyond material gifts and shows that you value your mother's comfort and happiness and are willing to spend your time.
sjafar25 described his gift in an interesting message:
I washed all the dishes, I told my mom it was Mother's Day gift. Kelly enjoyed it too because it was too much.
Sanam (sanam.tayebi) also introduced her gift in a similar message:
Promise to always wash the dishes
2. Make an appointment for a hairdresser or massage
Taking time for a hairdresser or massage can be the best gift of a woman's day. This option will be pleasant and attractive for both your spouse, your mother and your mother-in-law. If these friends are going to the hairdresser and massage, they will definitely welcome your idea; Even if they are not, what you are arranging will be very new to them and they will enjoy it.
 This is not something you can do, but planning, researching, and choosing the right place is a sign of the value you place on this. In addition, you can accompany the group yourself and show that they are valuable to you by spending time with them.
3. Cook your favorite food
On this special day, instead of your mom (or spouse), you cook. If you are not a cook, it is better to cook this food several times before. Your quest for raw materials and cooking for your loved one's mother or beloved spouse is an idea that may be troublesome, but it certainly shows your interest and can show your appreciation.
4. Watch movies or series
Even if your mother is not very fond of movies and TV series, there is definitely a movie or TV series that she enjoys watching. Find his taste. Make your favorite movie or series and watch it together (you can invite other family members as well). If you decide to watch several episodes of the series in a row, you can plan to do so on the weekend before or before.
 Like a home theater, enjoy watching movies and TV series together with different struggles and on comfortable furniture. You can also discuss the movie after watching it!
Mahyar (mahyar_tajadod) also has a thoughtful opinion about the things that can be done as a sign of gratitude:
Do not be greedy mother that day
Do not forget that anything that reminds your mother that you care and value her can be a great gift for your mother; Even a sincere congratulation or something like what Majid (majidabdi 1990.5) suggests:
hug
At the end
Mothers are our most valuable asset in this world. Believe and be sure that no hug is warmer and dearer than their hug. When you are in your mother's arms, it is the only time you need to be sure that you are not alone.
 If you are deprived of your mother's warm embrace, reciting al-Fatihah, visiting her grave and remembering her in some way, you will undoubtedly be a source of comfort.
 If you are still enjoying the warmth of your mother, preparing a gift for Mother's Day is the smallest thing that can be done in the face of her strange and endless love. 
Tell us what plan or idea do you have for Mother's Day? What kind of gift do we think is the right gift for the mother?