What Is Stormx Digital Currency? Global Marketplace On One Platform
The idea for the Storm digital currency project, also known as the Storm X, seems like a double-edged sword; Because it benefits both users and them financially, as well as the Storm project team.
 Stay tuned to learn more about the StormX Digital Currency Project (StormX) monetization process for users and team members of the project.
What is StormX Digital Currency Project?
Storm Digital Currency Project is trying to provide services to users and earn money by launching a platform to collect various stores and get discounts from them.
 The way this platform works is that users can benefit from the available discounts by making online purchases from the stores on this platform, depending on their level of use in this network, and recover some of their purchase amount in a cryptographic way. 
In this way, users can take advantage of the discounts available in this network, and the Storm project also receives a fee from users in return for these services, and through this, earns money. 
Accordingly, the global Storm market is considered a dual-platform platform.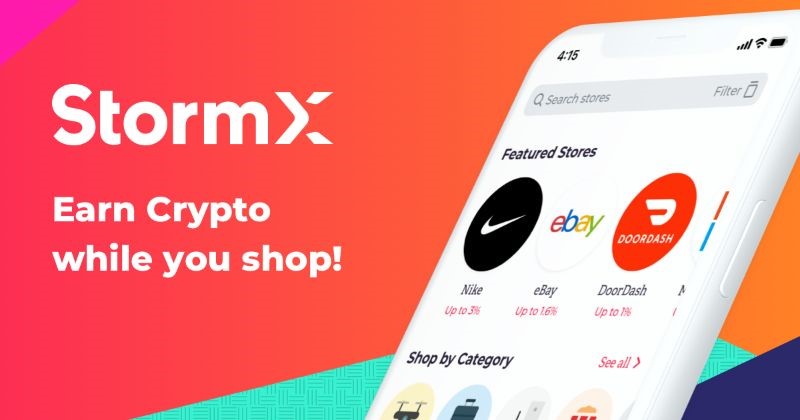 The Storm Digital Currency Project is an innovative idea in the field of cryptocurrencies and blockchain, and has been offered to users as a Chrome extension , thus enabling users to earn cryptocurrency revenue.
 In this platform, in addition to the method of earning money and receiving discounts on purchases, there are other ways of earning money, such as performing some defined activities or sticking STMX tokens.
Storm Bazaar currently supports more than 700 service providers, and every once in a while other stores will be added to the platform, but some of them are now able to provide services using cryptocurrencies.
How to calculate discounts in Storm Digital Currency project
Individuals and users of the Storm platform can use up to 85% of the discounts of this platform. These discounts are given to individuals based on user level.
To use this platform, all you have to do is download this plugin and install it on your Chrome browser. Upgrading to purple is very simple. Just by connecting your wallet to this browser, you can upgrade to the purple user level for free. With each purchase from the 700 online stores on this platform, you can continuously increase your user level. 
More attractive events and discounts are possible by upgrading to bronze, silver, gold, diamond, etc. levels.
 In addition, purchasing and maintaining STMX tokens can increase your user level.
Once you have received at least $ 10 in rewards, you can connect your wallet to the platform and transfer Bitcoin, Atrium, Storm X, Light Coin, Dai or Wi-Fi Finance cryptocurrencies.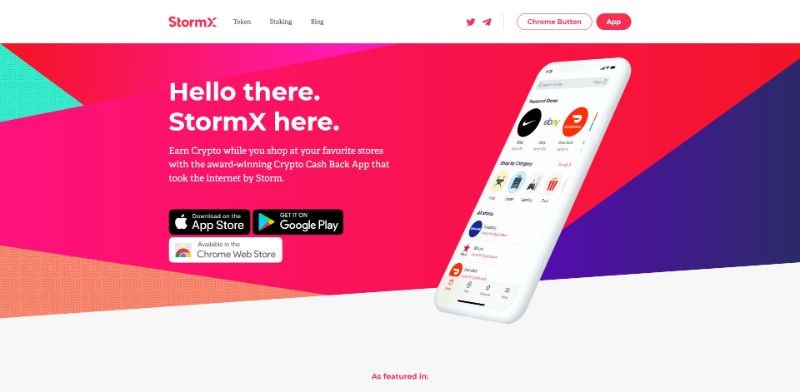 How the Storm platform works
To take advantage of this network, users of the Storm network only need to install the Chrome application or extension on this platform. 
After installing this program, they can buy from stores in the global Storm market on a daily basis and thus earn a cryptographic reward for themselves. These bonuses vary from 0.5 to 85% depending on the level of use of individuals and the type of store. 
This platform has made it possible for users to earn and use Storm tokens in addition to maintaining and using them.
Buy and sell and maintain Storm digital currency
It is now possible to buy and sell and exchange Storm digital currency in many reputable and well-known exchanges such as Bainance , Uni Swap, FTX, Bitrex, HitBTC and.. Also for the preservation and storage of digital currency Storm (StormX) can wallets Mtamsk and use Walt Trust.
How to distribute Storm token (STMX)
In 2017, during the public token sale, 32 million Storm tokens were sold in 4 seasons. About 9,000 users participated in this public sale. According to the previous plan, 41.74% of the project tokens were distributed in public sales, 10% owned by users, 25% for the project itself and 23.26% frozen.
StormX Digital Currency Price Chart
The total supply of STMX tokens is equal to 10 billion tokens, and at present, its total market value is about six hundred and sixty million dollars. Last year's price chart of these ciphers is shown in the image below.

On the StormX 
digital currency price
 page, you can see a snapshot of the STMX price and other related information.
Concluding remarks
Using an innovative idea in the field of cryptocurrencies and blockchain, the Storm Digital Currency Project has tried to create a platform that benefits not only users, but also service providers. The platform has created a decentralized global marketplace by bringing together different stores on one platform. 
By purchasing online from stores in this market, users benefit from a 0.5 to 85% discount depending on their user level, and the Storm Digital Currency project earns a small fee from the users. 
Using this platform is very simple and it is enough to download and install the program or Chrome extension of this project.