If your favorite ice cream is vanilla, you will definitely enjoy Pure Android; In this article, we will explain raw Android and its advantages and disadvantages. 
Did you know that your favorite ice cream flavor reveals interesting facts about your personality? For example, if vanilla ice cream is your first choice among all the colorful and exciting options, according to individual psychologists, you are an introvert who enjoys simplicity, minimalism and quality. You are a calm and stress-free person who seeks peace and balance in everything and lives in the moment.
These descriptions are due to the properties attributed to vanilla. Vanilla ice cream is the simplest flavor of ice cream all over the world, and anyone who loves it is a simple person, pure and free from any complexity.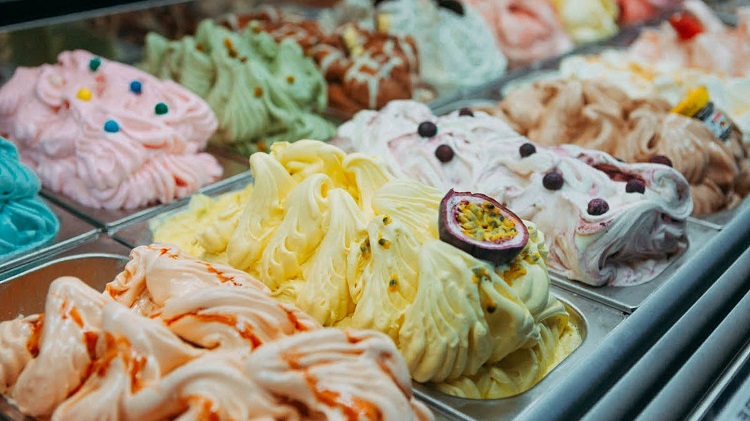 That is why raw Android (Stock Android) or pure ‌ is called vanilla Android.
Not because it tastes or smells like vanilla; Rather, it is very simple and minimal (and, for some, boring) compared to other types of Android.
If you've been in the discussion about smartphones, you've probably heard that some people talk passionately about the benefits of pure Android. On the one hand, there are people who have a Pixel phone whose Android is exactly what Google wants; And on the other side of the debate, they have the Galaxy, on which Android is what Samsung wants. These two phone models have different user experiences; But they are similar in many ways. By the way, neither of these two Android phones is raw.
The point that is perhaps less noticed is that Android is only a part of the smartphone software, not the sum of all those parts. For example, in the Galaxy S9 or Pixel 2 XL , Android is just a part of the operating system, which is made up of other parts by Samsung , Qualcomm and Google itself. Both models run Android phones; But their operating system is better described as Android-based. This part of the Android operating system has been around for almost a while on all Android phones; Because otherwise Google will not allow them to access Google Play and other Google services.
---
What is Raw Android or Pure Android?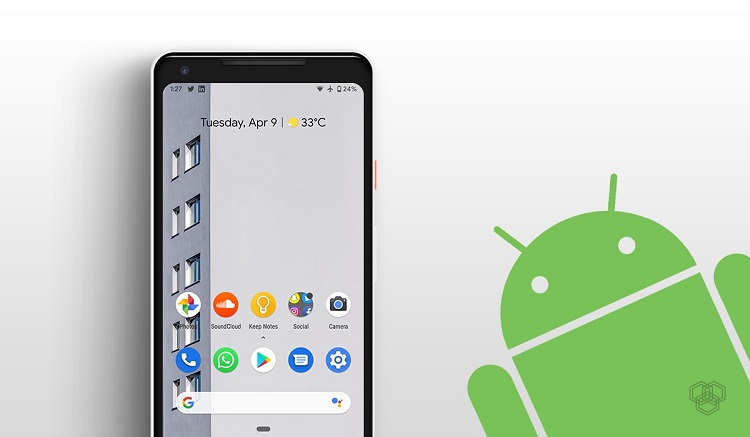 With all these interpretations, I think you can guess what kind of Android is raw. Raw Android, pure Android (Stock Android) or vanilla, is the purest type of Android and is exactly the way Google designed it.
With the release of the Nexus handsets , خ Raw Android was originally intended for Android developers; But in the end, many Android gamers welcomed it. Pure Android is actually the simplest version of Android without any UI layers or any other changes or additions. In other words, Raw Android is the default and untouched version of the operating system released directly by Google.
Because Android is  an open-source platform, mobile makers are adding custom and customized user interfaces and apps to make their Android phone perform better and look different from competing brands.
Raw Android is the purest type of Android and the same form that Google designed
But today, many mobile manufacturers offer phones with a pure Android version; Because it has many advantages over custom versions. If you do not have a raw version of Android installed on your Android phone by default and you are interested in trying this version after reading its benefits, there is no need to worry. You can easily experience the specific Android user interface on any device without the need for root . But before that, let's get acquainted with the benefits of raw Android.
---
The benefits of pure Android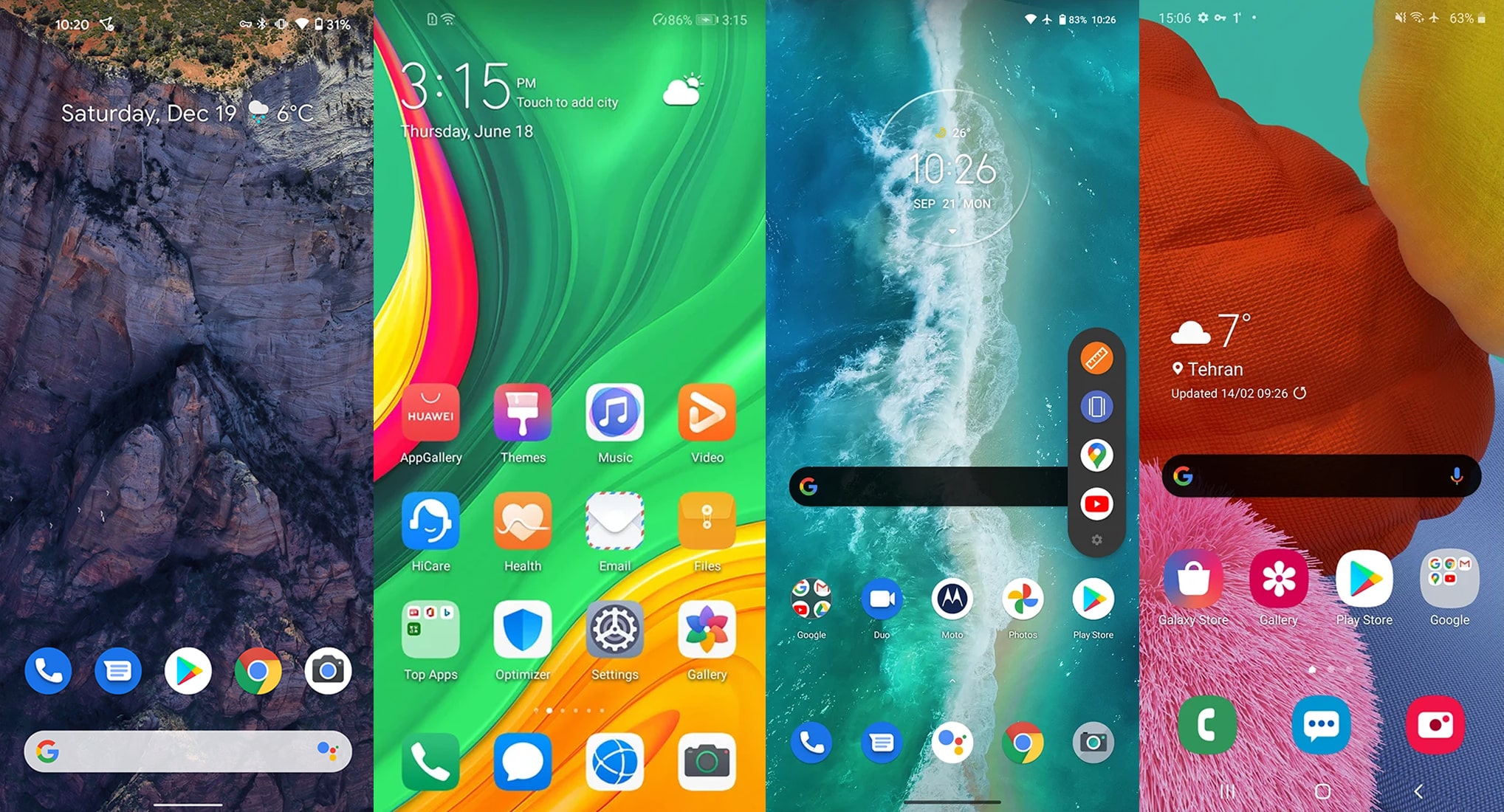 Security measures
Whatever the model and operating system of the phone, nothing is more important than its security. However, many Android users have at least once encountered security issues on their mobile phones and are anxiously waiting for Google to release a security package to fix these issues.
The good thing about having raw Android is Google's speed in delivering its security packages. In fact, the first version of Android to receive this update is pure Android. Of course, the reason is not Google's party game. Whenever a security update is released by Google, manufacturers of different handsets have to adapt it to changes in their operating system version, and this is a time consuming process. While users waiting for versions other than Raw Android to receive the package may encounter security issues and malware attacks.
 Raw Android receives security packages and updates faster than other UIs
Get the latest updates
Just like security packages, raw Android users are queuing up to receive the latest Google Update and do not have to wait for their phone maker to match the update package with the sophisticated and luxurious operating system installed on the phone.
More storage space and better performance
Custom Androids are full of Bloatware  that are installed by default and you do not need them and of course you can not remove them. In addition to slowing down the operating system and occupying the device's storage space, these malware increases its battery consumption. In contrast, phones with pure Android do not have any software or miscellaneous applications; As a result, more storage space is available and there will be no problem with the phone's performance.
Remove applications with the same functionality
Mobile makers are very interested in manipulating the raw Android version and making changes to suit their tastes to differentiate themselves from other Android-based phones.
These changes are good as long as they improve the user interface and user experience; But it also gets in the way. For example, Google offers the Chrome browser in the Android version by default; But some mobile developers like to add their own custom browser to mobile. In this case, the phone has two different browsers, both of which do the same thing. In pure Android, there is no more news about these duplicate applications.
Pure Android has several other advantages; Including:
More speed multitasking
No bugs or with much less bugs
Easy to use / simple user interface
A cleaner, minimalist look and the closest experience to the Android operating system
---
Disadvantages of raw Android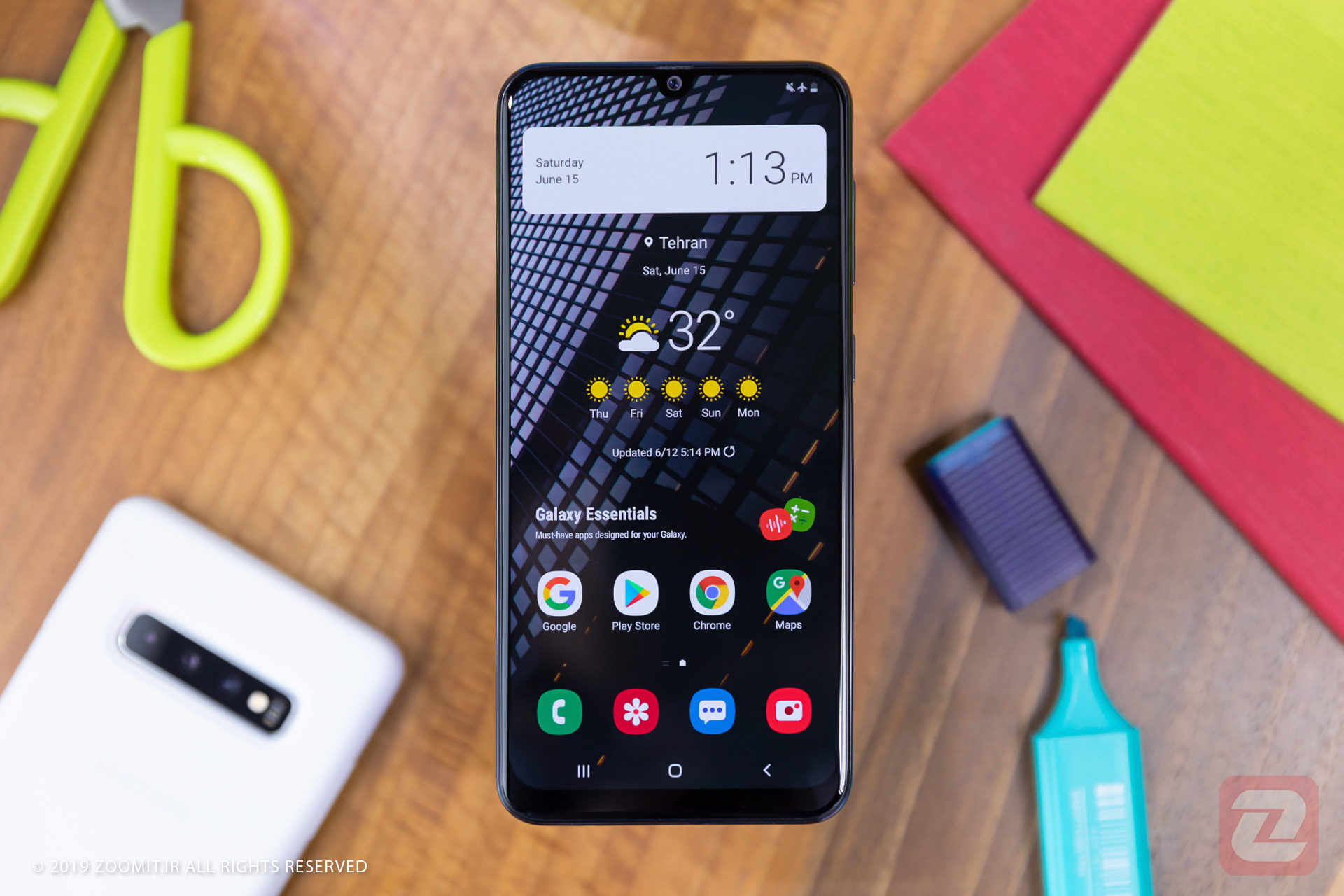 As it turned out, raw Android has many advantages. But why aren't all Android users using it, and why are Android-based handset makers competing with each other for a customized version of Android?
This is because pure Android can really taste boring like vanilla ice cream. Android open source gives developers and mobile users the exciting ability to customize; And when developers have the ability to design their own user interface, to outperform competitors, they design free, user-friendly applications that you would have to pay for if you were to install them on raw Android.
Raw Android does not have many useful and free applications
Many applications such as call recording, screen recording, dual screen display, motion gesture control, folder locking, complete battery usage information, themes and more are added to the phone for free in the form of a custom software suite. Lack of free user access to these applications is a factor that discourages many people from the raw Android experience.
---
The best mobile phones to run pure Android:
---
Conclusion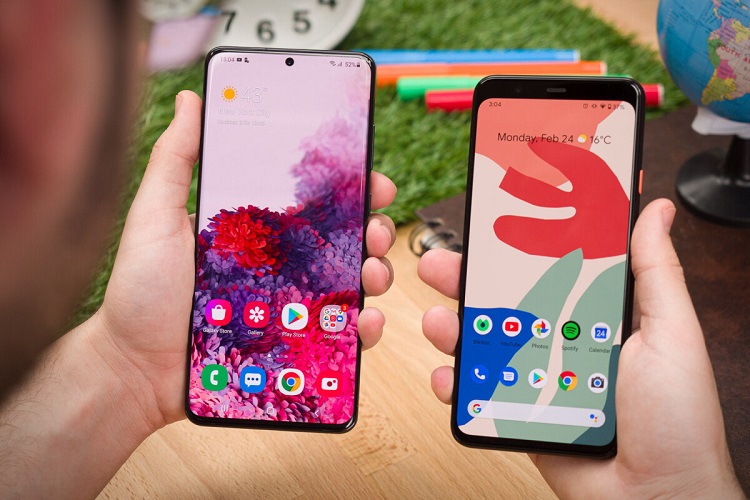 Raw Android phones come first when it comes to security, performance and storage space. But many users prefer to use the custom interface because of the free access to applications and its more sophisticated and detailed appearance.