What is Komodo Digital Currency? Introducing the KMD Token
According to its algorithm, Komodo digital currency allows users to make highly secure and anonymous exchange transactions. For this purpose, Komodo uses the delayed proof consensus (dPoW) model. In this way, all transactions are approved with a very low fee.
Komodo Digital Currency is a decentralized cryptocurrency based on an open source blockchain model launched in September 2016. This platform is forked from Zcash; Digital currency that allows users to make anonymous transactions.
Follow us to the end of this article to learn more about Komodo digital platform and currency (KMD).
How does the Komodo platform work?
Free digital currency trading course
Enter the fascinating and lucrative world of currency codes by receiving and watching the digital currencies training course.
free download
Many see the Komodo platform as a successful combination of three algorithms: ZeeCash, Delayed Proof of Work, and SuperNET. To understand the subject further, we will briefly explain these three algorithms and their importance in the Komodo platform.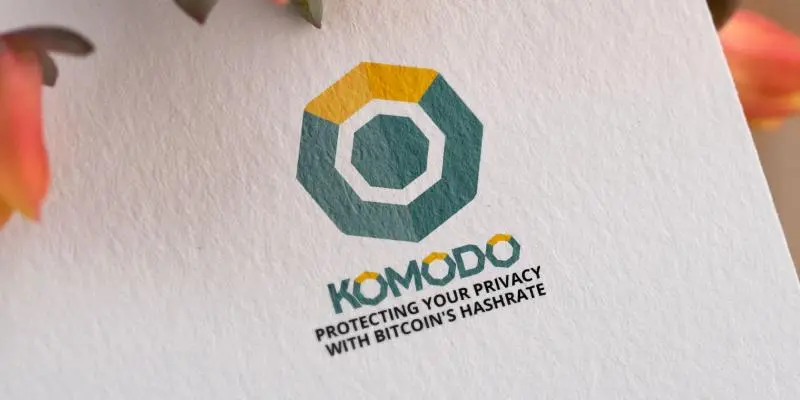 Zcash
Xie cache (ZEC) is a digital currency with zero knowledge proof protocol (Zero Knowledge Proof) works. This means that all your personal information – including your private address, the amount of assets traded and other information – remains anonymous to other traders.
Delayed Proof of Work Protocol (dPoW)
The protocol for proving delayed work was developed by the Komodo team. This protocol provides much higher security due to the two-layer protection embedded in its transaction system.
SuperNET
Komodo is part of a larger project called Suprent. In fact, the Komodo digital currency is the official token of the Supernat project. The project uses a delayed proof-of-work algorithm to allow users to trade between centralized and decentralized platforms, with security as an important element.
What is Komodo Digital Currency?
The Komodo token, known as the KMD, is the proprietary digital currency of the Komodo network and is an integral part of the network due to its delayed proof consensus algorithm. In other words, this consensus algorithm will not work without a digital currency.
The KMD token is extractable and has a maximum supply of 200 million units. 100 million units of Komodo tokens have already been extracted and sold in the initial public offering. Of these 100 million units, 90% were distributed to start-ups and the remaining 10% was allocated to the development and marketing costs of the platform.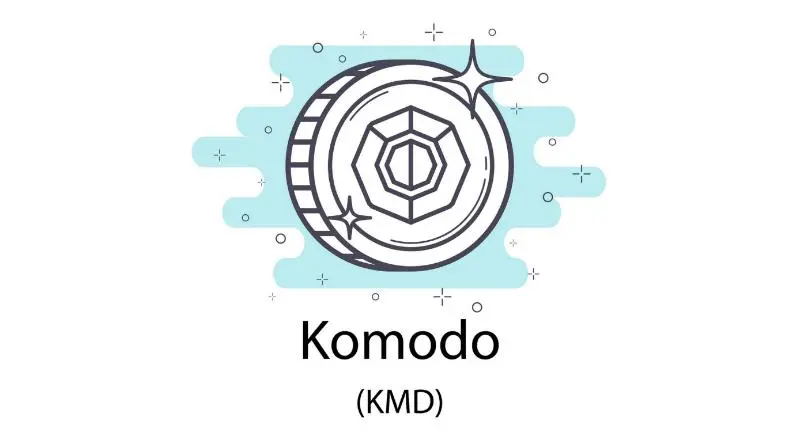 Like ZEC, Komodo is extracted using the Equihash algorithm. Currently, about 125 million units (63%) of KMD tokens are in circulation, and it is estimated that the remaining tokens will be mined by 2030.
Komodo digital currency price history
The Komodo Digital Currency ICO (ICO) was publicly launched from October 15 to November 20, 2016, during which developers raised 2,639 bitcoins (then approximately $ 2 million) by selling their tokens. . At the time of initial public offering, each KMD was trading at $ 0.376.
This digital currency was very popular in its early months and took an upward trend. On December 21, 2017, Komodo managed to record its highest historical price at $ 11.61. After that, the KMD token entered a volatile and declining cycle, until in November 2018, the price of Komodo reached about $ 0.5.
However, Komodo's efforts to raise prices continued, and on July 7, 2019, the price of Komodo digital currency climbed to around $ 1.8. However, after that, and until February of this year, Komodo took an almost neutral trend and there were no significant price changes.
In February 2021, as the digital currency market began to rally, Komodo entered an uptrend, and on April 9, the Komodo price reached about $ 4.46.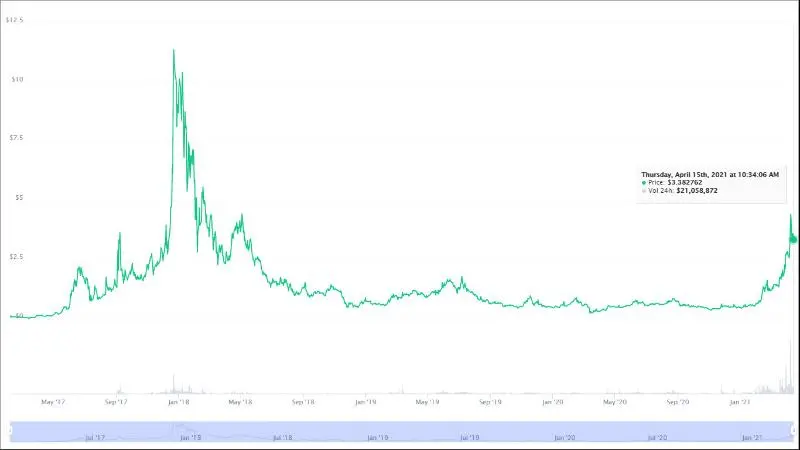 Where to buy Komodo digital currency?
Most Komodo digital currency transactions are processed at Binance Exchange . In addition, you can purchase this digital currency from other well-known exchanges such as Cryptox, Cryptopia, CoinExchange and Bittrex.
In these exchanges, you can buy and sell Komodo using other digital currencies such as Bitcoin (BTC), Atrium (ETH) or Light Coin (LTC).
Where to store Komodo digital currency?
In this section, we will introduce you to three of the best wallets for storing Komodo tokens.
The first is the Ledger Nano S hardware wallet , which is one of the safest wallets.
The second option is the Komodo paper wallet. As the name implies, you can keep your personal information on a piece of paper.
The last option is called Komodo Swing Wallet, which is the official wallet of Komodo. The developers recommend that you use this wallet to store your Komodo tokens; Because it gives you all the features you are looking for. This wallet is available for Linux, Mac and Windows operating systems.
Advantages and disadvantages of Komodo platform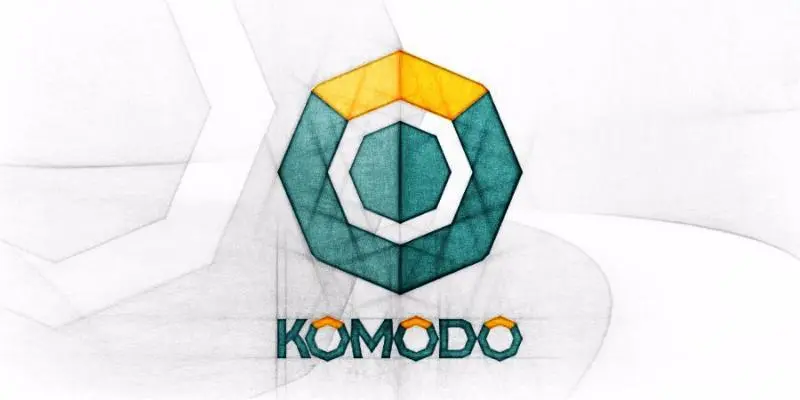 Among the advantages of using the Komodo platform are the following:
Due to the connection with the cache protocols, the proof of delay and supernatant work is highly secure.

It is a decentralized and open source blockchain platform.

In this platform, transactions can be done interchangeably, very securely and anonymously.

This platform has more advanced technology than Xxt or Nxt blockchain networks.

You can use three secure wallets to keep your Komodo tokens secure.
The only downside to the Komodo platform is that it is difficult to buy Komodo tokens in Fiat currencies.
Concluding remarks
In this article, we introduce the Komodo platform and its proprietary digital currency, KMD. Over the years, Komodo has developed an advanced and revolutionary technology. As mentioned, Komodo is a combination of three protocols, delay proof and supernatant, and gives users everything they are looking for. Therefore, it can be expected that this project will be further developed and more successful in the future.