What Is Harmony Digital Currency? Introducing ONE Token
With the increasing popularity and use of digital currencies among users, large digital currency networks such as Bitcoin and other market-leading cryptocurrencies have faced problems such as scalability, limitations on the number of transactions per second, and so on, leading to user dissatisfaction.
Gradually, with the advent of new digital currency projects, new projects were created to eliminate such problems, but it can be said that none of them could completely eliminate the problem of scalability and decentralization.
Another project that has been launched with the aim of increasing decentralization and improving transaction speed and scalability is the Harmony digital currency project, which we will examine in this article.
The Harmony Digital Currency Project (ONE) was launched in May 2019 in the form of an initial public offering (IEO) at Bainance Exchange.
The Harmony Digital Currency Project is a decentralized blockchain platform that acts as a bridge between scalability and decentralization.
The development of this project has been done with the slogan of scale decentralization and with a focus on data transfer and the creation of markets for exchangeable tokens and non-exchangeable tokens .
In addition, the Harmony Project team has promised its users that transfers will be delayed and with minimal fees.
The Harmony Digital Currency Project seeks to fulfill these promises to become the infrastructure for a decentralized economy in the future.
Before the initial launch of the exchange, the Harmony project started its activities in 2018 as a startup . The project's initial public offering in April 2019 attracted the attention of many investors, including Silicon Valley's Consensus Capital, Hong Kong's Leminscap VC, and others, and was able to raise about $ 18 million. Of ONE's 12.6 billion pre-extracted tokens, 2.8 billion were purchased by investors. 
The Harmony Digital Currency Project team promised investors that they would have access to an ecosystem compatible with different markets, with a focus on data transfer, decentralized markets, supply chain tracking, ad sharing, accreditation systems and games.
Harmony Digital Currency Project Objectives
Harmony Digital Currency Project team believes that none of the platforms that have been put in place so far have reached an acceptable level of scalability and decentralization, and therefore decided to create a project that focuses on the following goals:
Eliminate existing structural constraints to convert cryptocurrencies into exchangeable currencies
This is primarily a matter of scalability; The same problem that existed in Bitcoin, and after the increase in popularity, fame and subsequent increase in sales in this network, and caused an increase in fees in this network. 
Harmony Digital Currency Project, using sharing technology, aims to cover not only the security and validation of transactions and network communications, but also the status of blockchain. 
The proposed method is to get rid of the modular method and solve the problem of consensus on scalability. 
This method works by adding layers to the consensus method, network and system and improves system performance without damaging the decentralization.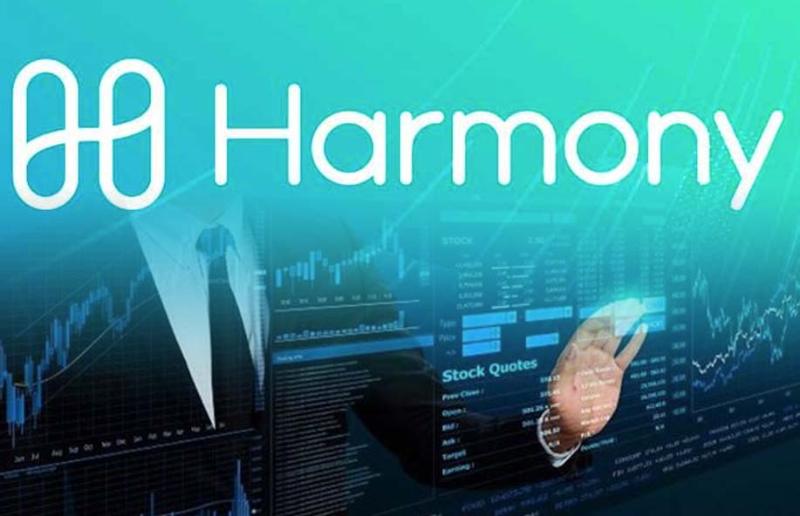 More transactions on the Harmony platform than other networks
The possibility of more transactions in the Harmony network than Atrium and other networks is what makes the Harmony project different from other competitors. Harmony developers have come up with competitive solutions that address the problem of scalability and support for applications such as games or decentralized exchanges that need better performance.
Previously, projects such as IOTA or EOS have tried to solve this problem by replacing consensus methods and using methods such as DAG (Directed Acyclic Graph).
All the security and decentralization that exists in the Harmony Network is the result of employing groups of verifiers (Shards) that are able to process transactions simultaneously. 
Accordingly, the total number of transactions increases linearly with respect to the growth of groups. In September 2018, the Harmony project was able to process 118,000 transactions with 44,000 nodes by launching its trial version, and the future goal of this project will be to compete with Visa and process 2,000 transactions.
Improve speed and energy consumption using the Harmony digital currency consensus method
Much of the scalability and features of the Harmony Digital Currency Network are related to the use of the Fast Byzantine Fault Tolerant Protocol (FBFT) for multi-layer transaction processing and scalability according to network size and improved connection latency. This network topology is used to achieve faster consensus and message delivery.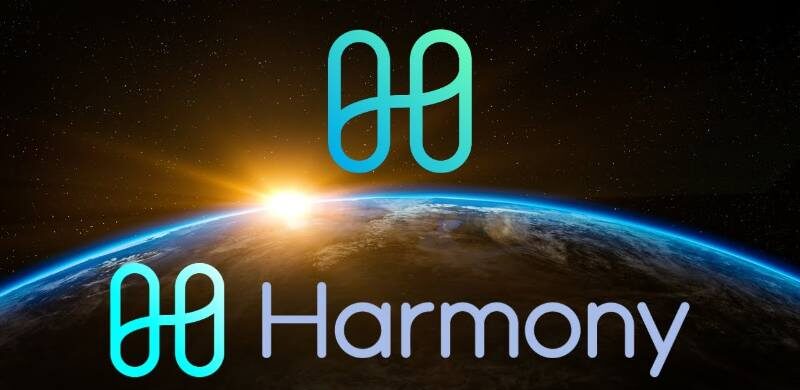 In addition, Harmony Digital Currency Network is designed so that a wider range of devices in the protocol can participate in the consensus, which in turn helps to further decentralize. The sharding process also relies on an adaptive stock proof model that uses a randomly distributed generation method and is highly secure, traceable, and scalable.
How does the Sharing Protocol work in Harmony Digital Currency?
Sharing is a method that blockchain developers use to speed up transactions on blockchain-based platforms. One of the most well-known digital currencies that uses the Sharding method is the Ziliqa cryptocurrency . Each of the Shards on the Zilica platform is able to process part of the transaction.
The problem with the Harmony digital currency network in this way is that it does not share blockchain data storage resources, which prevents devices that have limited access to resources from participating in network activity, and also increases the risk of single-shot attacks. To address this issue, Harmony Digital Currency Network uses a method called Deep Sharding with the following features:
In this method, the sharding process takes place in both transactions and consensus layers.

Based on this, nodes can identify other nodes involved in transactions and deal with them as part of the consensus builders.

This improves parallel processing capacity and system performance.

Finally, the lack of complete blockchain storage by all nodes allows smaller nodes with less capacity to function as nodes in the network.
The role of the ONE token
ONE token is one of the benefits of Harmony Digital Currency Network and can be used as a payment method for various activities in the network. The applications of this token are as follows:
The Harmony Network consensus algorithm uses the ONE token for the stick and the 

sticking

 process . In return, the holders are rewarded, and in this way they gain the necessary motivation to continue the stick and ensure the security of the system.

It is possible to pay various fees available in the network, such as transaction fees, network fees and تو with tokens (ONE).

Holders of ONE tokens can participate in the polls as network administrators.
Harmony digital currency price chart
The total supply of ONE tokens is equal to 12 billion and 600 tokens, and at present, its total market value is about one billion and four hundred and forty million dollars. April 2021 price chart of these codes is shown in the image below.
Concluding remarks
In this article, we reviewed and introduced the Harmony digital currency project. As mentioned, it  has been introduced with the aim of increasing and improving the scalability and speed of transactions and verifying transactions with the least amount of delay, and to achieve these goals, new methods, tools and facilities such as Deep Sharding are used. has done.
Harmony digital currency token is ONE token and has many uses as a functional token of this network. It seems that the future of Harmony Digital Currency will be bright if the Harmony Digital Currency project team can achieve their goals and objectives.