What Is Cryptojacking  And How To Avoid It?
Every once in a while we hear about a company, hospital or government agency involved in a ransomware.
 Ransomware is malware that prevents hackers from using computer networks if the ransom is not paid. 
These hackers are very difficult to track if they use digital currencies. But Cryptojacking ( Cryptojacking ) in terms of attention is the opposite of ransomware. So many people do not even realize it. In this article, Kevin Nick explains how Cryptojacking  works.
Basically, Cryptojacking  uses an uninformed individual computer or a network of computers to steal digital currencies . Using this method is very common and provides a lot of money for hackers. Although not as well known as other malware and ransomware, cryptocurrencies can affect the performance and longevity of your computer, as well as your energy bill. 
It can also identify security holes in your device so that they can be reused in future attacks.
Cryptojacking  is the process by which an attacker can remotely execute a script on a computer, smartphone, or cloud server infrastructure.
 In this way, it can use the processing resources of the system to extract digital currency. Digital currency extraction is a process that usually requires powerful and expensive computers to power. In a way, this cost can make the extraction process completely unprofitable.
By taking possession of a network of infected systems, attackers can use cryptocurrencies to extract digital currency. In this way, they can easily use the extracted coins for their own benefit without having to provide the hardware and energy costs required for this work.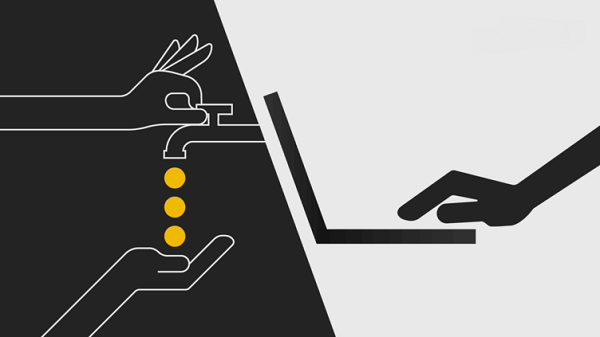 How does Cryptojacking   work?
Extraction software must be installed on your device so that attackers can use it for Cryptojacking  . This is usually done through phishing emails that trick users into downloading a file. A file that is actually malware and is designed to use infected system resources without the user's knowledge.
In some cases, fake sites can also contain hidden scripts for your computer to use for extraction when you visit this site. This is known as drive-by cryptojacking.
Once your system has been infected and an attacker has successfully taken control of it, you may notice that it is slow or has more fan activity than usual. This is because the extraction process is a very heavy activity. 
So it can affect your use of your computer or mobile phone with all its capabilities. Monroe (XRP) is the most popular digital currency for Cryptojacking  due to its ease of tracking and privacy design and, of course, its ease of extraction (at least compared to Bitcoin).
Is Cryptojacking  common?
Cryptocurrency is widely used. Of course, due to the cryptic nature of Cryptojacking  and its use of software that runs as far behind the scenes as possible, it is impossible to obtain accurate statistics of its scale around the world.
However, some reports from security companies can be satisfied. In August 2018, Critrix claimed in a report that out of 10 businesses in the UK, 3 of them were involved in cryptocurrency attacks. 
As many as 59% of the respondents stated that they have encountered this problem in some way. 
SonicWall also claims that the victims of Cryptojacking  scripts were attacked 52.7 million times in the first half of 2019. Symantec also believes that the proliferation of cryptocurrencies could overshadow the value of digital currencies.
In August 2020, one of the labs published a report on Fritzfrag, a new generation of peer-to-peer botnets. This botnet tries to find its way into the servers through known security holes. According to the report, Fritzfrag has infected 500 servers located in British and American universities, as well as a railway company. It has also tried to infect millions of other IP addresses, mostly owned by government agencies.
In short, methods of attacking systems are evolving and adapting to existing security methods. Therefore, it is unlikely that a way to stop Cryptojacking  completely will be found any time soon.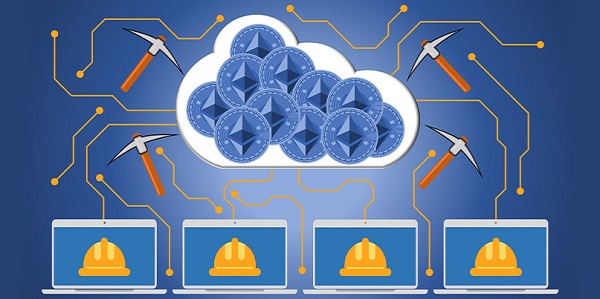 What are the dangers of Cryptojacking  ?
Cryptocurrencies are not as obviously malicious as other malware and hacks. However, its effect on infected devices cannot be ignored. An infected computer or cell phone may be slow and unable to even perform its normal activities. Servers may also not be able to respond to requests sent to them.
Forcing the computer to run continuously at the highest operating power can consume more energy and of course increase your electricity bill. It can also cause your device to depreciate in less time. Also, if your system is infected with Cryptojacking  , then it probably has certain security holes that could be the target of even more dangerous and harmful attacks in the future.
Cryptojacking   prevention methods
The most important thing you can do is to keep your computer up to date with the latest security packages and troubleshooting. If you use antivirus and anti-malware software, be sure to update them and get the latest updates provided by their creators.
If you also have experience and knowledge in the field of digital currency security, you can share it with us through the Kevin Nick site and social networks .