Video tutorial Put another image in another image with Photoshop
One of the most important features of Photoshop software is fine-tuning the format, quality, compression of images and animations, as well as editing them.
In the previous article, we learned how to  adjust the image quality in Photoshop and prepare for printing in the best possible way. In this article, we will show you how to put one image in another in Photoshop.
Introduction:
Photoshop is one of the most useful and original programs for photo editing. Many times to edit a photo in Photoshop, you need to move the photo you want to edit to a new layer or photo, but beginners do not know how.
For this purpose and according to the needs of some users, in this article, we will teach you how to do this. Although Photoshop was originally designed to edit photos for printing on paper, due to the variety of tools it provides, Photoshop is increasingly being used to produce and edit photos in digital formats (especially for web use).
Photoshop is capable of reading and writing image files in formats such as TIFF, GIF, JPEG, PNG and more. Also, the proprietary format of this software is called PSD (Photoshop Document).
Video 2 – Open and paste a photo on a photo in Photoshop:
---
Learn how to put an image in another image with Photoshop:
Step 1 – To create this effect, you will need two photos. Open the next photo immediately after opening it. How to bring a photo in Photoshop is to first click on the open option in the file tab and select the desired photo in the path where you save the photos, and then select the open option and you will see that the photo opens in Photoshop. . Open the second image in the same way .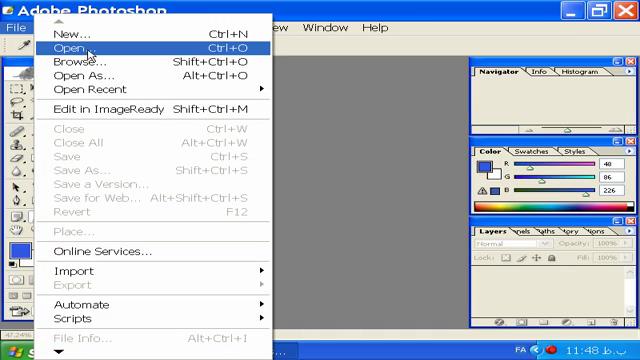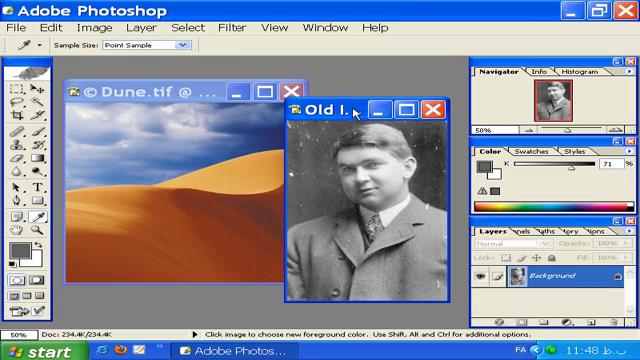 Step 2 – Click on the Rectangular Marquee tool and select one of its options (you can use the M key to do this)
Step 3  – Cut the part of the photo you want using this tool (Rectangular Marquee).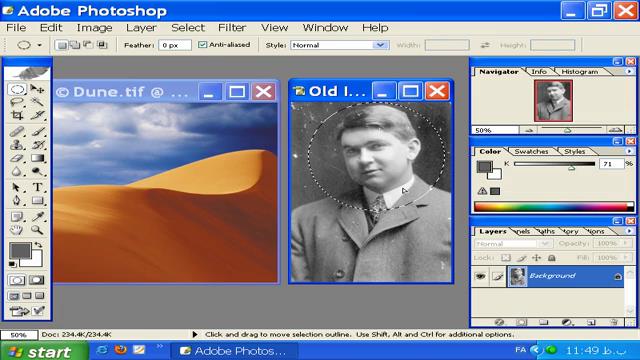 Step4 – Now it is time to transfer the cropped photo to the original photo. To do this, select the Move Tool (or v key) and move the image you cropped to the first image.
Step 5 – You can move the cropped photo, consider a suitable place for it, and while the Move Tool is active, activate the show bonding box option.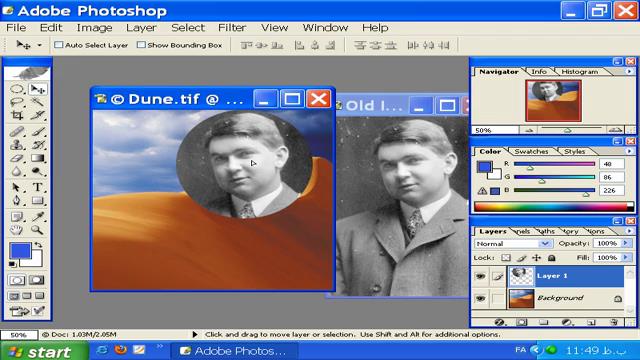 Step 6  – Right-click on layer1, select the duplicate layer option and click copy in the window that opens. You will see that the range of the photo you selected and transferred has copy to the other side.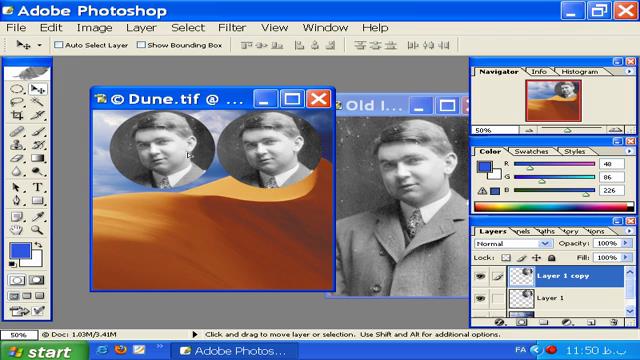 Step 7 –  To have a symmetrical photo of the same photo, you can click on the photo and take the left edge of the photo and rotate it to the right to be symmetrical.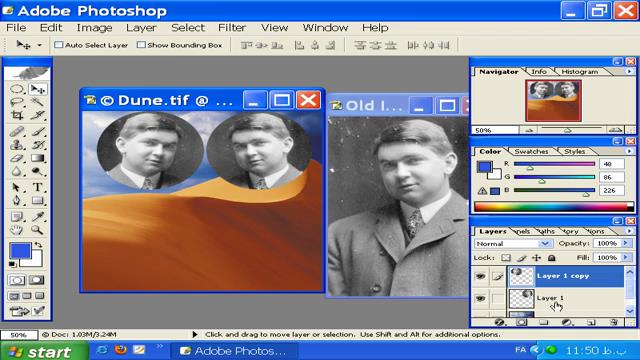 Step 8-  Finally, click Apply and uncheck the show bonding box.