Tutorial for deepening text (shading) in Photoshop
Follow these simple steps to learn how to add shadows to your text in Photoshop. Shadows can be applied to any type of raster or vector in Photoshop.
Step 1
Create a new document and select type from the toolbar. Also, select a color to use by clicking on the color swatch at the bottom of the toolbar.

Step 2
Use the type tool to draw a rectangle on the canvas from top left to bottom right and type the word or phrase you want to add drop shadow for shading.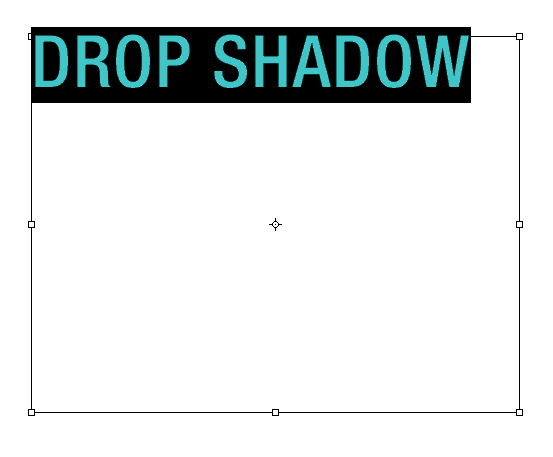 Step 3
Use the Character panel to change the font and size of the typed text.
Step 4
There are 3 different ways to access the drop shadow for shading in page:
A) Double-click on the layer with type on it in the layer palette. A screen is displayed where you can select drop shadow from the menu on the left.
B) Select the type layer and then click on the fx icon at the bottom of the palette and select drop shadow from the menu.
C) Go to Layer> Layer Style> Drop Shadow.
Step 5
If you move the panel around so that it does not cover the canvas (just click, hold and drag on the panel with the top bar), you will already have a background of what the drop shadow creates in your letters.
Step 6
Move the sliders and opacity to find different shadow depths. Below are 4 examples of settings on the panel and its effect:
1)

2)
3)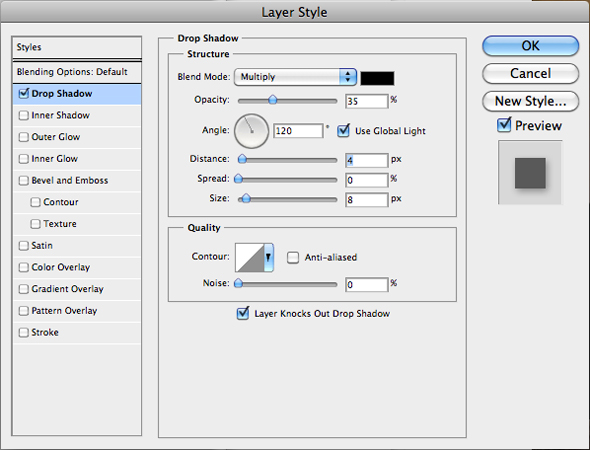 4)

Step 7
Click ok to close the page when you are satisfied with the drop shadow settings. The text is still editable, so you can modify the text and apply other effects after the drop shadow.
The following example shows the last drop shadow example but with the same text background color.