IELTS book: Introducing and reviewing the top 8 books for preparing IELTS in self-reading
IELTS textbooks Resources for preparation without attending class
The first tools to succeed in any test are appropriate and reliable sources. The IELTS test , which assesses English language proficiency, is no exception.
Most IELTS test takers are looking for the best IELTS textbook to prepare for the test as best they can.
This memo reviews practical and useful IELTS books to reinforce weaknesses and fix problems. In addition, it is possible to download the best book for IELTS. It should be noted that this list is not ranked based on value and credibility. In fact, all eight are considered the most useful IELTS books.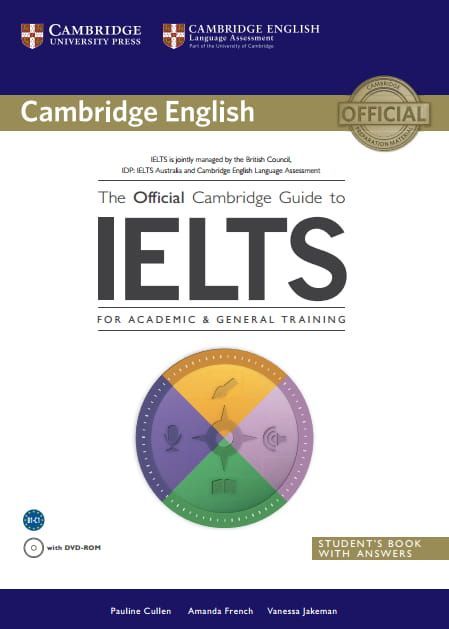 IELTS The Official Cambridge Guide to IELTS
This IELTS book is the definitive guide to the IELTS test published by the test organizers. This guide contains instructions and tips for all four sections of the IELTS test (Reading, Writing, Speaking and Listening).
This book focuses on maximizing volunteer skills and abilities by examining useful tips step by step. In addition, it helps the candidate to increase his / her score by examining different strategies. This book contains 10 sample IELTS questions related to both general and academic types.
This book can be a useful guide to get ready and get closer to the goal score. It should be noted that The Official Cambridge Guide to IELTS is one of the IELTS books that is very suitable for candidates aiming for a score of 6 or higher.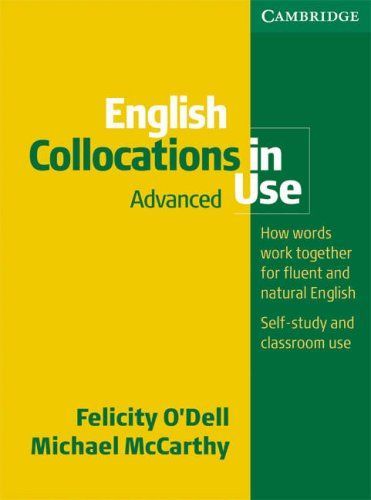 IELTS Book English Collocations in Use
In order to be able to speak like a person whose mother tongue is English, you must prepare this book. This book helps you to improve your English spoken and written style in various subjects in 60 lessons. Each lesson in this IELTS book includes 2 pages of theoretical and practical exercises and a total of more than 1,500 quotations are provided.
This book is one of the IELTS books that is suitable for mid-level or higher level volunteers. This book can help you get a score of 6.5 or higher.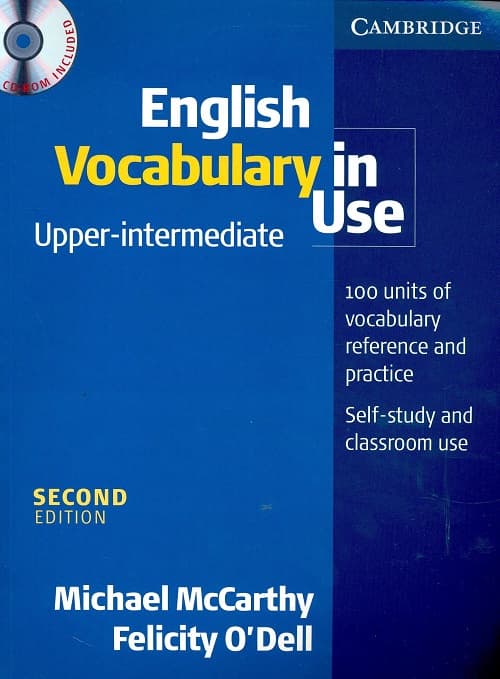 English Vocabulary in Use One of the best IELTS books
This IELTS book is known as the best-selling vocabulary training book from elementary to advanced level. Therefore, it is a very good option for IELTS test takers who want to improve their vocabulary skills. This book is very suitable for people who are looking for a score of 6.5 or higher on the IELTS test.
The main features of these books are:
Each lesson examines different words related to a topic, and on the opposite page, various exercises are provided to better understand the words.
It covers about 3,000 words in 100 lessons.
It provides the learner with the opportunity to develop them by combining words.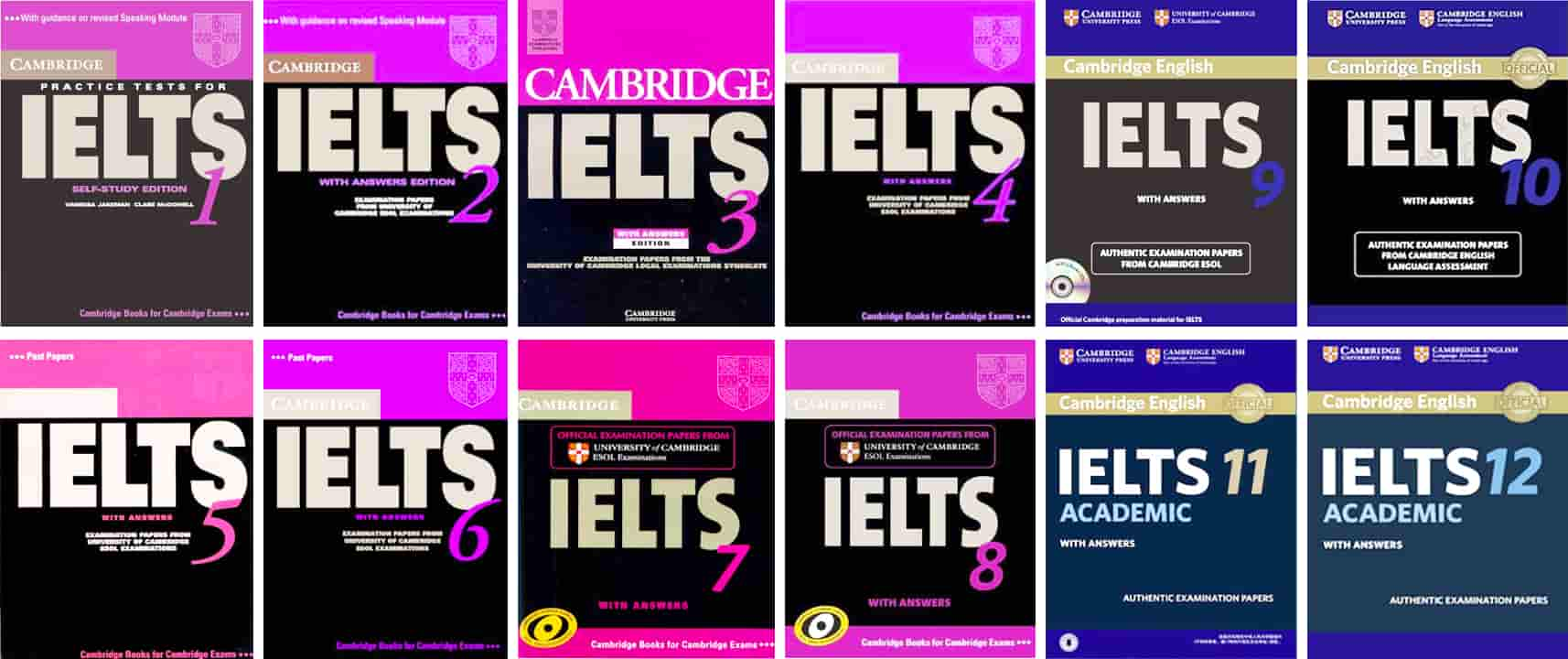 Cambridge IELTS Book (Numbers 10 to 15)
The Cambridge IELTS, which is available in a variety of editions, should be considered the best book for IELTS. Issue 15 of this IELTS book is the latest printed edition and can be downloaded. Each issue has 4 valid IELTS sample questions for practice and level assessment. In fact, if you solve the sample IELTS test questions in this book, by observing the test conditions, a correct prediction of the score can be achieved.
This book is recommended for success in the IELTS test in the last weeks leading up to the review test number 6 onwards. However, if you do not have enough time, reviewing numbers 10 to 15 is also very effective. Every candidate who is going to take the IELTS test must have this book.
In addition to the sample question of the listings and the sample of IELTS writing related to each test along with the score and the examiner's opinion about it, is also provided at the end of the book. The tests in each issue of this book are a reflection of the IELTS test, which provides a great opportunity to learn more about the test.
In this section, it is possible to download the Cambridge IELTS book No. 10, 11, 12, 13, 14 and 15 along with their audio files. It should be noted that the 5 versions provided are related to the IELTS academic test.
Download Cambridge IELTS book number 10
Download Cambridge IELTS Book No. 15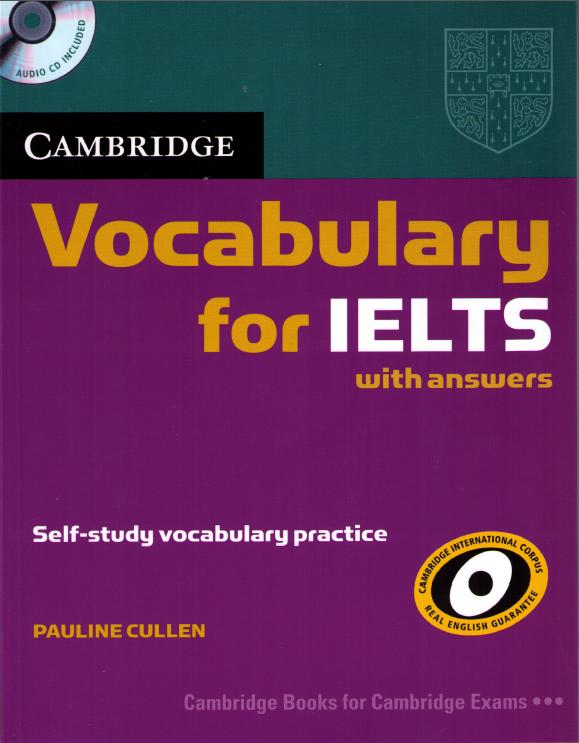 IELTS Cambridge Vocabulary for IELTS
This book is considered one of the best IELTS books in terms of the vocabulary required by language learners who want to get a score of 6.5 or higher. This IELTS book also includes a section of the main test as an exercise after the end of each lesson.
In addition to examining vocabulary related to various IELTS test topics, this book focuses on difficult test areas such as collocation.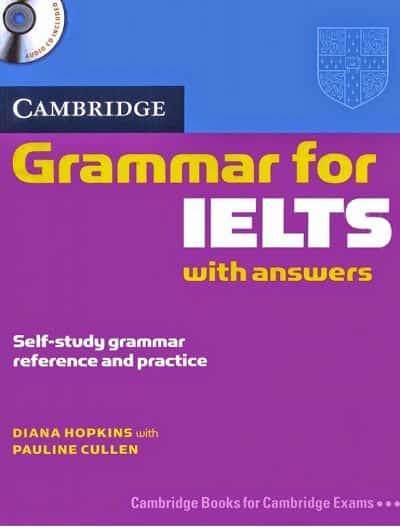 Cambridge Grammar for IELTS
The IELTS Cambridge Grammar for IELTS not only covers the grammar required to get the grade you want, but also helps to improve listening skills. This book contains a wide range of exercises from academic and general exams. ‌
Explanations related to the rules and grammar in each lesson are provided in complete and simple language. Before you start learning grammar, you can take a test designed at the beginning of this book to get your English level.
The test result will help you make the most of your time by identifying your weaknesses. In addition, at the end, you can evaluate your progress by solving a sample of various questions.
This book also provides the grammar needed to write Task 1 and Task 2 writing.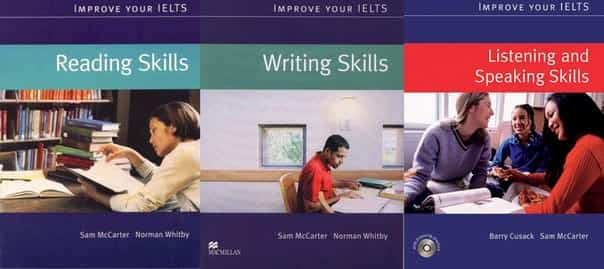 IELTS Books Improve your IELTS Skills
IELTS Improve your IELTS Skills is for candidates who score between 4.5 and 7.5. This collection consists of three IELTS books to strengthen the skills of academic reading , academic writing , listening and speaking. These courses are very suitable for those language learners who want to strengthen their skills in order to get a higher score in this test. You can read these books together or alone depending on your weaknesses.
Improve Your IELTS Skills – Writing focuses on the importance of structures, vocabulary, and improving volunteer ideas through a variety of exercises. This book is essential for all test takers. This book is without a doubt the best book for teaching writing skills that you can read alone or with a teacher.
Improve Your IELTS Skills – Listening & Speaking is a complete preparation course to strengthen your listening and speaking skills. In this book, different types of IELTS listening questions are examined and at the end of each lesson, a sample question is provided for further understanding and practice. In addition, you can improve your score with the help of the strategies provided for answering the IELTS test.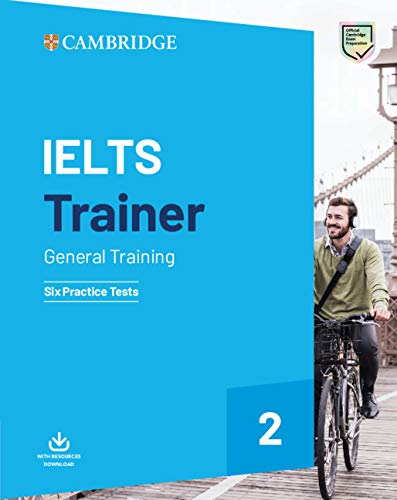 IELTS Trainer 2 Academic Book
This IELTS test book consists of six complete sample questions with expert guidance in order to succeed in the IELTS test. The first two tests of this IELTS book are followed by step-by-step advice on how to deal with each question. An attempt has been made to express the best points according to the common mistakes of the volunteers.
Candidates can boost their self-confidence before the test by preparing this book and using its strategies. It should be noted that due to the experience of the volunteers, the level of questions presented in this book is higher than the Cambridge IELTS book. Therefore, you can not know the score obtained in this test close to the score that you will most likely get in the main test.