The Story Of The Failure Of Successful People; How Did Successful People Learn From Their Failures?
Failure is the prelude to victory. This sentence may seem repetitive, but it is true. This is not something we can accept from yellow psychology businessmen for success in false thinking .
Failure Of Successful People, It is a truth that the study of the lives of super-successful people shows us. Of course, it is not a general version; That is, every victory and growth does not necessarily come with defeat.
However, some of the most successful people in the world have failed at some point in their lives and have been able to rise from the ground again and move towards success. We do not work on the margins.
In this article, we want to tell you about parts of their lives. Reading these stories is motivating. Are yo ready?
In this article, you will read about the lives of successful people, but from the dark side; That is, the part that has not yet shown them the life they enjoy. Before we get to the stories, we invite you to take a look at what American author Elbert Hubbard says:
Failure only means giving up.
Hubbard is right. We can only call ourselves broken if we stop trying. Stopping effort means giving in to despair. We must not let motivation and hope fill our hands and leave.
Now this is you and this story of the defeat of 15 people who are now known as one of the most successful people in history:
1. Sir James Dyson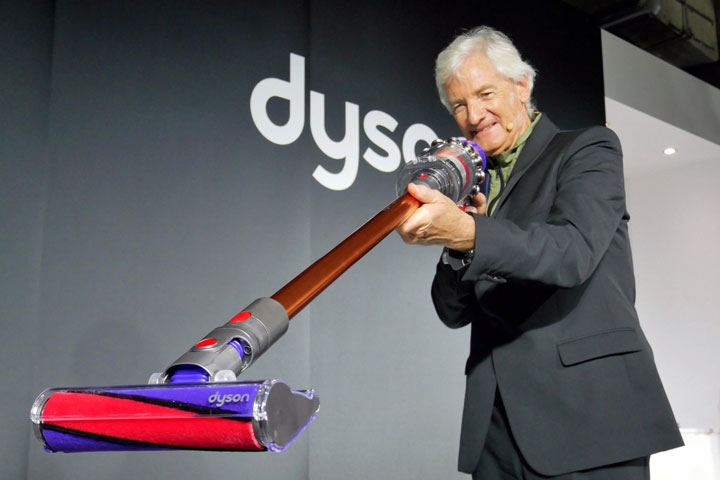 Do you know Sir James Dyson? ‌ (Sir is a ceremonial nickname given to important people in Britain.) We do not think you are familiar with this name. Dyson is an entrepreneur and inventor who experienced years of hard work and failure on the road to success before producing and launching cordless vacuum cleaners . It took Sir James 15 years to amass a fortune of $ 4.5 billion by producing his invention.
The hard-working inventor worked on his prototype product for many years and eventually achieved great success. Most people give up in the first steps of their path after experiencing failure; But that was not the case with Sir James Dyson, and that is why you can now read his name among the most successful.
Mountain life is a solvable problem and I enjoy it.

Sir James Dyson
2. Steven Spielberg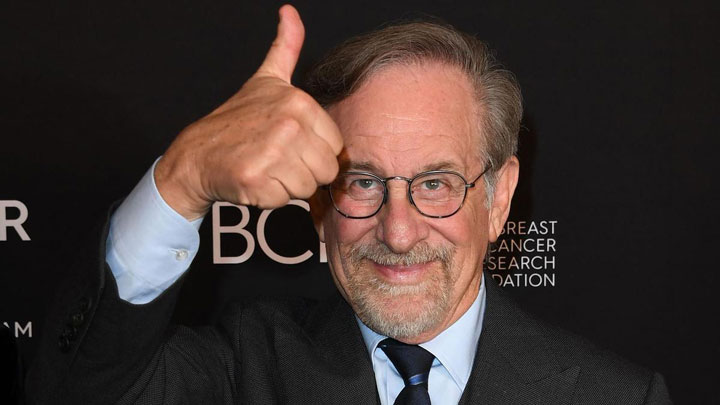 Steven Spielberg. Yes! Do not be surprised. One of the most famous directors in the world and creator of works such as "Schindler's List" and "Rescue Soldier Ryan" also tasted the bitter taste of failure before fame and success. The University of Southern California School of Cinematic Arts twice rejected the young Steven; But he did not give up.
Later, when the director won three Academy Awards and made billions of dollars from the production of his fascinating films, a building was built for him in that college and he was proudly named the Steven Spielberg Building. Not attractive? Spielberg's personal effort and enthusiasm in pursuing his desires caused even the mental equations of those who did not consider him worthy of a college education to be shattered. This is called effort and will.
I am proud of my entire artistic career: my failures and successes.

– Steven Spielberg
3. Thomas Edison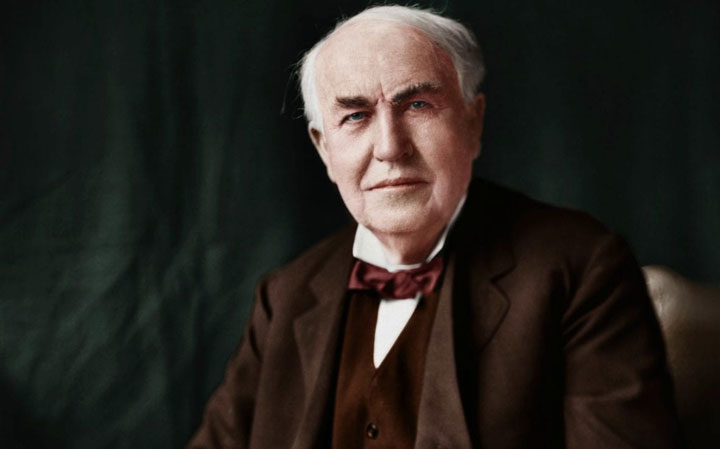 "Thomas is too stupid to learn anything." We do not say that, Edison's teachers said these words to little Thomas's mother as a child. The inventor of the lamp and more than a thousand other colorful inventions have been trapped in dark circles at some point in his life, and this is extremely promising. Not because we are at enmity with Edison, but because as we review the lives of people like the great Edison, we realize that failure is for everyone, and that many instructive lessons can be learned from bitter experiences.
Do you think Edison's teachers were wrong or did Edison change later in life? Has his mother's efforts helped him flourish? what do you think?
I did nothing by accident. My inventions are not like that and they are all the result of effort and work.

Thomas Edison
4. Walt Disney
Is it possible to imagine your childhood without Walt Disney and his masterpieces? no it's not. Of course, that would not have been possible if Walt Disney had heeded the newspaper editor at work. Do you know what he said to Walt? The editor believed that Walt Disney did not have enough imagination and that his ideas were not very interesting!
The creative Walt Disney with his extraordinary imagination did not listen to the editor. He grew up dreaming that changed his world and the lives of many people around the world.
I think the experience of a severe failure at a young age is important; Because this failure makes you realize that things happen in difficult situations. Because of the failures I had, I was never afraid of living on the verge of collapse and other failures. I was never scared.

Walt Disney
Walt Disney has an interesting saying; Something like higher than black that is not colored. He learned to fail by experiencing early failure in life and was ready for the next difficult days of life.
5. Albert Einstein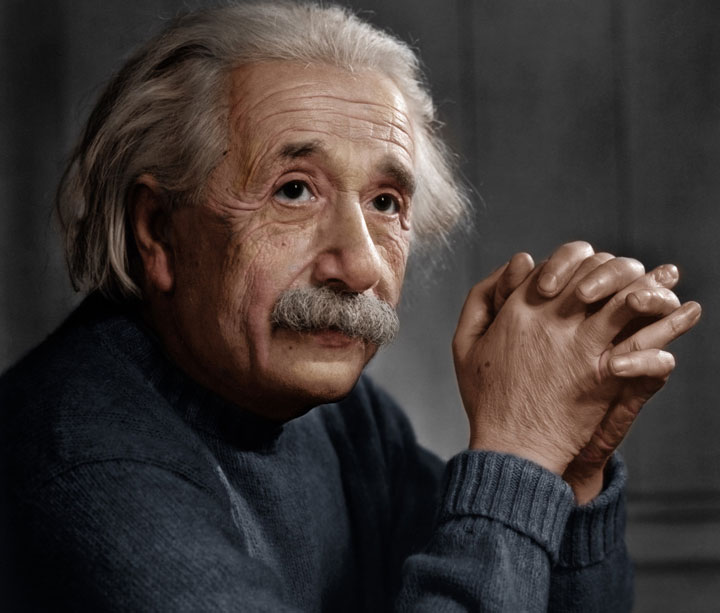 Einstein's name is synonymous with ingenuity; But he himself has not been in the category of intelligent people for many years. He started talking at the age of 4 and learned to write late. Little Albert did not seem to have much use for intelligence; But his theories changed the world of physics and earned him the Nobel Prize.
Albert also tasted failure in his youth. He had difficulty getting to Zurich Polytechnic University without any problems and it took him a while to finally enter the university. However, Einstein did not give up and worked so hard on physics that, in the end, the amazing results changed his life and the world.
Living is like riding a bicycle. You have to keep pedaling to keep your balance.

Albert Einstein
7. JK Rowling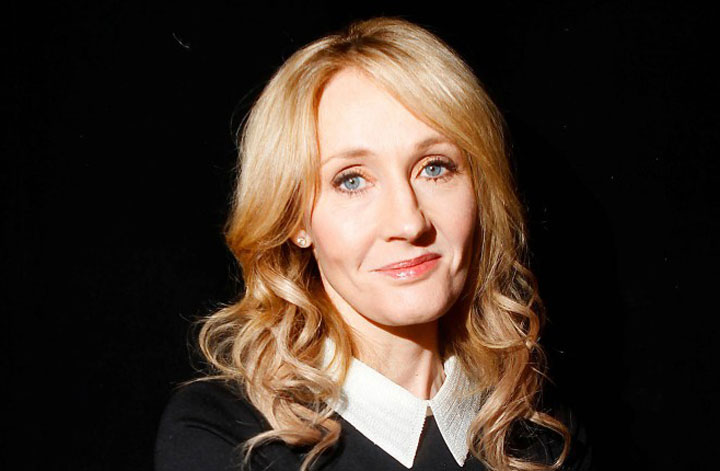 جی. کی. Rowling, the creator of the beloved Harry Potter, has also had a cold and dark day. The world does not always show us its pleasure. Rowling also experienced bitter experiences such as poverty, depression, a failed marriage, and divorce before writing her famous novel.
But in the midst of the unhappy seconds of his life, he was also able to find windows of hope for the hours of happiness and success, and with the power of his writing, he turned the situation of his life upside down. Now J. کی. Rowling is one of the richest women in the world. His fame and popularity, to say the least.
I would like to be known as a person who achieved the best possible results with his talents.. Rowling
8. Abraham Lincoln
Lincoln had experienced many deep fractures in his life. Going to war with the rank of commander and returning with the badge of a soldier is another defeat, isn't it? Abraham's efforts in business also led to severe breakdowns at some point in his life; But effort and hope ultimately pay off.
Through his best efforts, Abraham Lincoln was able to become a lawyer and enter the US Congress. His positive and prominent presence in the world of politics led to his election as President of the United States, and he achieved important achievements for himself and his country: maintaining the abolition of slavery, strengthening the economy, and so on.
I take a slow step; But I will never go back.

Abraham Lincoln
9. Jerry Seinfeld
Jerry Sanfield is one of the most famous American satirists. While Jerry is famous and quite successful. However, before reaching the peak days, he froze on stage and became very stressed. Sometimes he received inappropriate reactions from the audience due to his inability to perform well in stand-up comedy.
But he continued. He tied comedy to the moments and seconds of his life and became one of the best and most famous American satirists. If you are a fan of comedy series, you must have seen the Sanfield series. Jerry has starred in the series, which is also a reflection of his personal life. This is an old series, but it is very funny and interesting.
For me, life boils down to one thing: to keep going.

Jerry Sanfield
10. Oprah Winfrey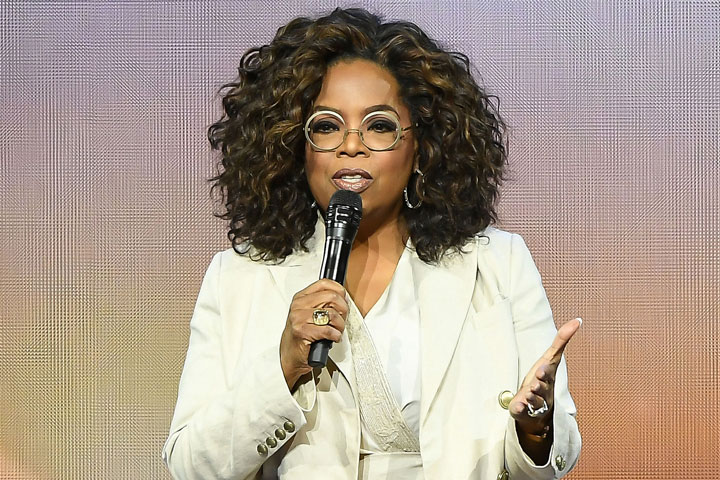 The famous Oprah Winfrey with her great wealth and successful history has not been successful and famous from the beginning. Now he has his own television network and his name has been heard all over America and the world. However, in his first performance, he was not successful at all and he was fired.
What was the reason for the dismissal? The directors of the program believed that Opera was overly emotional about the themes of the program. not interesting? The reason for Oprah Winfrey's dismissal was the reason that later made her one of the most influential people in the world.
There is no such thing as failure. Failure is only to take our lives in new directions.

Oprah Winfrey
11. Stephen King
Do you know Stephen King? Have you seen the movie it? He is the author of the famous horror film (it), Shining and the beautiful film The Green Mile. Steven was not successful from the beginning. Her first novel, Carrie ., Was rejected about 30 times by various publishers. The process was so annoying that King threw his novel in the trash, and it was his wife who took the novel out and asked him to work on it and not give up.
If Steven had not stayed on track, he might have been living in another job today. Of course, much of his success seems to be due to the motivation his wife gave him. What do you think?
you can. You have to be able to, and if you have the courage to start, you will surely succeed.

Stephen King
12. Vincent Van Gogh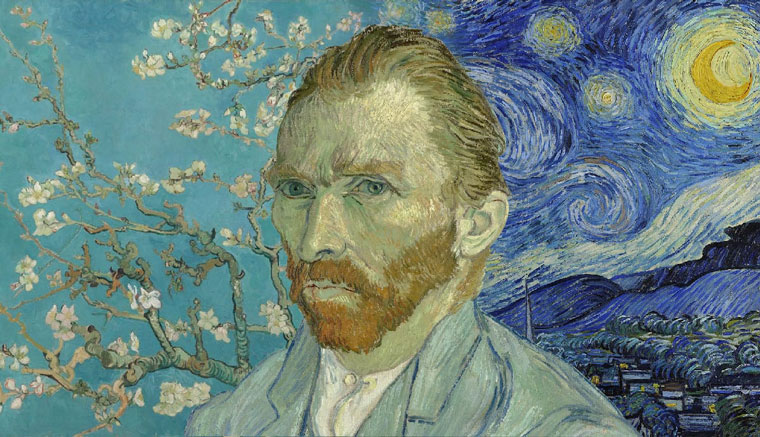 These days, you have to pay about $ 100 million to buy each Wongog work; But his own life during his time in this earthly world was not very prosperous and comfortable. During his lifetime he sold only one of his works: The Red Vineyard.
Sometimes fame and success come to us after life. This is a kind of success after defeat, isn't it? و Although Van Gogh took advantage of his fame and fortune in battle, his name and art were immortalized forever. This is beautiful. What do you think?
Masterpieces do not come by chance; They are the result of a series of efforts.

Vincent Van Gogh
13. Elvis Presley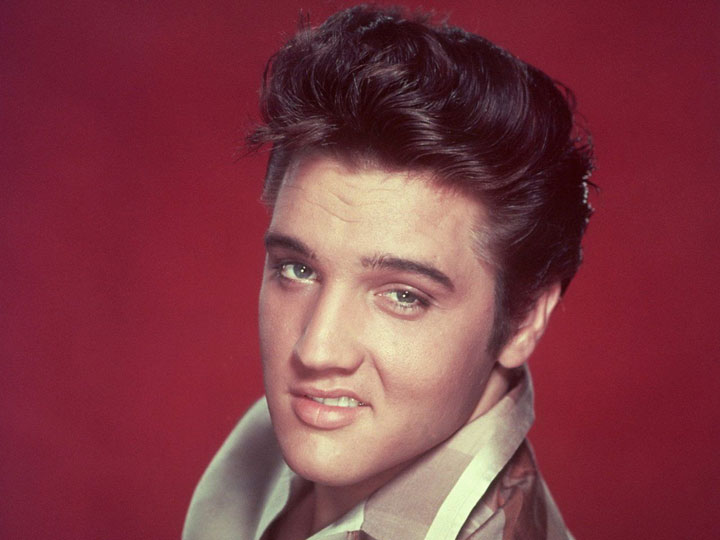 Elvis Presley has also had many unhappy days. His first performance was badly received and he was even told that he would not get anywhere and that it would be better for him to continue driving!
But Elvis continued. His efforts and not being disappointed made him one of the biggest stars in the world of music; A star who, years after his death, has left a precious musical legacy to the people of the planet.
"How can you grieve for something you have never had?" This is what I tell myself when I fail.

Elvis Presley
14. Michael Jordan
Legendary Michael Jordan was dropped from the school basketball team as a teenager. No one can say that the reason for his astonishing future victories was this initial defeat and the motivation he gave Michael or his talent or other reasons. But what can be learned from Michael's story is that despite the defeat, the victories did not go away from his life.
I have lost more than 9,000 balls in my career, I have lost 300 games, I had 26 chances to win, but I lost opportunities. I have lost time and time again in my life and that is the reason for my success.

Michael Jordan
15. Charles Darwin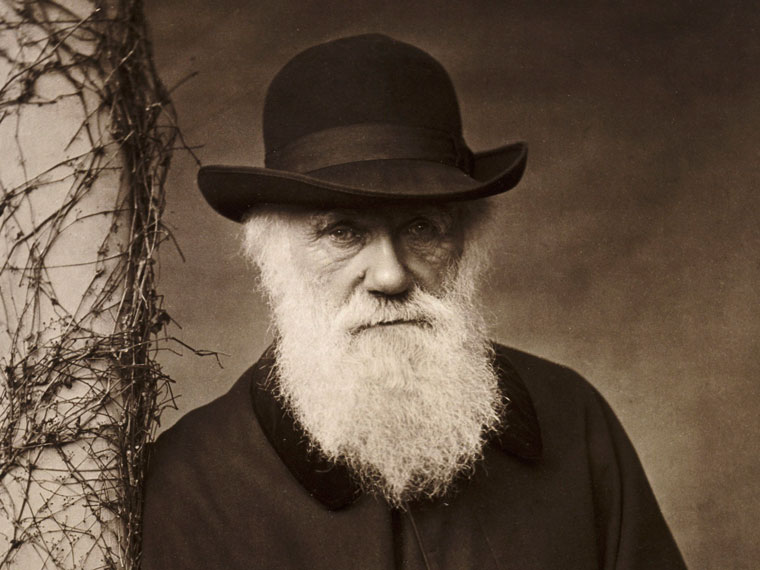 Charles Darwin, a prominent geologist and evolutionary biologist, has also seen difficult moments of failure in life. He was considered an average student who did not succeed in medicine either. However, through his efforts and perseverance in biology and the study of nature, he was finally able to unravel the mystery of life on Earth.
One who dares to waste an hour of his life has not yet realized the value of life.

Charles Darwin
At the end
Failure is not the end of the road. As you can see, many successful people today have had very bitter and difficult experiences in life. Success or failure is our choice. We have two options: to give up and get tired, or to keep trying with hope and enthusiasm and enthusiasm. what is your opinion? What do you mean by failure and success?