The Most Important Writing Techniques You Need to Know to Succeed at TOEFL
Familiarity with TOEFL writing techniques
Research shows that TOEFL writing is the most difficult part of this test for TOEFL applicants. This means that mastering the writing can be your trump card in this competition.
 We are going to review TOEFL writing techniques together to defeat this giant of the last stage of the TOEFL test once and for all and say goodbye to the failure of TOEFL. Join us: Talking to people who want to take the TOEFL test only once.
Paraphrasing is a technique that is mandatory for all TOEFL success seekers. You must know that you have two writing tasks in the TOEFL test. The first task (Integrated Writing) is that you have to listen to the audio file and then read the text related to the same file you heard and then it's time to write your writing.
Now imagine that your entire writing is filled with direct quotes. This will have a bad effect because the scorer will lower your score for plagiarism.
Repetition of what is in question in the second task (Independent Writing) is not good and will not be well reflected in your evaluation. So practice paraphrasing. Write down everything you read and learn in your own language and words. Always remember that TOEFL is a race and you have to face everything you have in your pocket.
Drafting is one of the most important TOEFL writing techniques . Having a draft in the second TOEFL writing task is very helpful. Do not forget that your time is limited. So when it comes to drafts, that doesn't mean you have to write from the beginning to the end of your writing once and then erase it. Not! Your draft has two stages: brainstorming and outlining.
In the first stage (brainstorming), for which some people think brainstorming translation is appropriate, what you do is very simple. Just write down every idea that comes to your mind.

In the second stage, your design and layout will take place. You must have heard this famous proverb which says: "The first brick, when the architect is crooked, goes to Soraya with a crooked wall". This is exactly your first brick, so be very careful not to tilt it.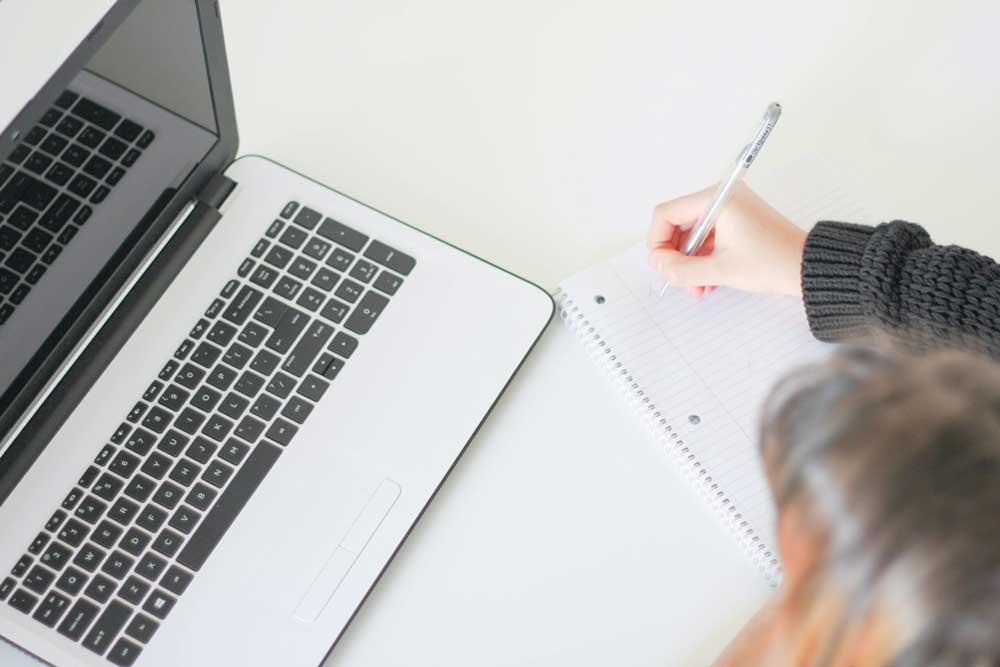 This point is specific to the first TOEFL writing task. Remember that your main task is to summarize what you hear in the lecture (audio file). Be sure to practice taking short, precise notes while listening. You will only listen to the audio file once. So pay close attention to the details you hear.
Practice writing with time constraints
Doing writing exercises as part of a classroom activity in term language courses or writing in English for any other purpose is very different from the tasks you have in the TOEFL test.
Stress and anxiety the night before the test on the one hand and the fatigue of the test day (especially since TOEFL writing is the last part of the test and when you get to this point a lot of your energy is spent on previous parts) on the other hand are the main reasons for TOEFL writing score drop Are considered.
One of the TOEFL writing techniques and ways to succeed and overcome these accelerators is to retake the test from time to time. That is, like a standard TOEFL test, take the time to start reading and listening to the end of the writing.
 Now set your clock or timer and write your writing in 30 minutes.
When your timer sounds, it's time to read your writing carefully. How did you write? What is the level of your grammar? How many sentences did you write correctly? 
How do you rate your writing? This is exactly what you should expect on TOEFL test day. Otherwise, it is clear that an energetic mind with an indefinite duration will definitely have a better output.
Minimize errors in 

spelling 

to the minimum
Did you know that many TOEFL test takers lose a large portion of their points due to incorrect dictation? At first you may feel that it is unfair, but if we look at it from the perspective of the person reading your writing, sometimes a wrong dictation can make the text misunderstood and subsequently invalidated.
To minimize the number of mistakes you make, practice words that are similar in pronunciation and structure, and try to master them. You can find this group known as confused words, in a variety of language textbooks or with a simple Google search.
Sometimes the overall structure of your writing is good thanks to taking notes and drafting. Now here what is problematic and out of the text are separate sentences with weak structure and grammar.
This can overshadow even the best parts of your writing and cause you to lose a lot of points. So it is very important to know the grammar and how to make phrases and sentences.
What you are doing is incorporating the grammatical diversity you have in your sleeve into your writing and showing off to the scorers as they seek to see different grammar patterns in your writing and give you a score based on that.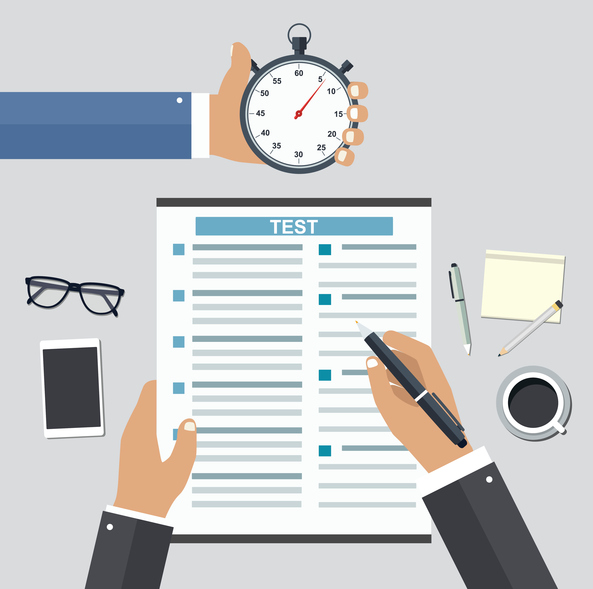 Quality is important, not quantity
One of the TOEFL writing techniques is to surprise the TOEFL test scorers with your short and comprehensive answer with clear and explicit literature. Many ratings that get a perfect score are short, and how many long ratings are at the top of the list.
If the answer is too long, you have to be constantly in a hurry and you can not check the grammar and correctness of your words. You may also repeat yourself or include irrelevant and irrelevant points in your writing.
Of course, be careful not to fall off the roof! Consider balance and do not shorten your answer so that you can not demonstrate your ability to reason well.
You do not have to be an English grammar expert to get a high score in this part of the TOEFL test. Naturally, if you use only simple short sentences, your answer will not get a high score, but if you learn common English structures and use them in your writing, you can definitely improve your writing level and satisfy the scorers.
TOEFL scorers rate your ability to make different types of sentences. Therefore, it is necessary to fill your toolbox with different types of English connectors such as "but,", "however,", "although" and و and use them in the right place and in the right amount.
Lastly, do not despair. Even Native Speakers make small mistakes in writing. The techniques TOEFL writhing note. Many of these errors will be identified and corrected by re-reading. So be sure to dedicate 1 to 3 minutes of your time to reading your writing. Good luck to you!