Sony Flavorgraph AI Offers The Best Food Ingredients
In recent years, AI-based systems have entered the gaming, automotive and many other industries. Now Sony's FlavorGraph AI system, as a different solution, predicts which food ingredients and condiments can give food a different and delicious taste.
Professional chefs can usually intuitively and experimentally figure out which foods to combine can give a special taste to the food. Some ingredients are also known from the past and most chefs usually use the same combination.
 Sony's FlavorGraph deep learning system now uses artificial intelligence to predict the best mix of foods and flavorings.
The researchers found that there are many new ingredients that can give a special taste to food, but such compounds have not yet been used by chefs.
With the help of old and new recipes, this system predicts whether the combination of some foods such as garlic, olives and milk will have a delicious combination with each other or not. Sony experts are working on the project in collaboration with researchers at the University of South Korea.
The AI-based system developed by the research team predicts the composition of flavors based on database data from 1561 different foods in FlavorGraph.
 The information of each food based on different flavors such as sour, sweet, bitter and other flavors is recorded in this database. In addition, there are over one million instructions for combining different foods on the platform.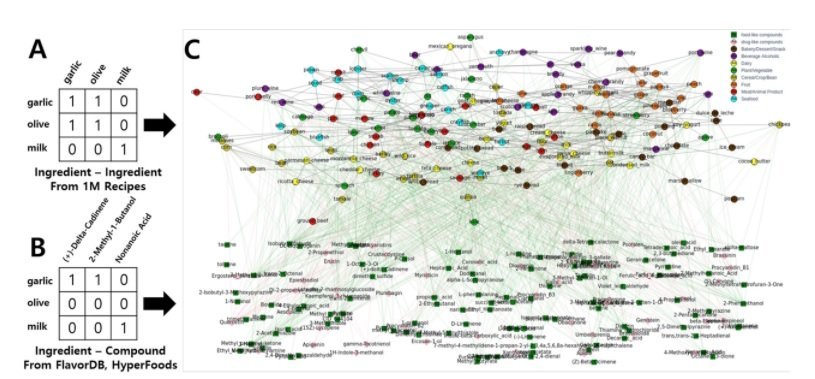 Professional chefs can explore the best combination of flavors and condiments with the help of data from the FlavorGraph platform and artificial intelligence.
 Researchers are trying to identify unhealthy compounds that can be harmful to the body, as well as providing delicious and different food ingredients. The combination of some foods can be dangerous for the health of the body and it is necessary to have information about harmful compounds.