Sights of southern Iran; Where to visit in the south of Iran?
Southern Iran, the land of azure waters and warm-hearted people, is one of the best options to travel in winter and escape the cold. 
There are many sights in the Southern Iran, but if you are planning to choose the south of Iran for your winter and Nowruz travel.
The south of Iran has always been a place of pleasure for nature lovers and those who want to enjoy nature and its side entertainments at the same time. This beautiful region gets more attention in the cold seasons of the year. The cool spring air and the warm and bright sun of the south these days can take you out of the winter air for a few days and be a pleasant experience.
Have you ever traveled to this region? What interesting places in the south of Iran do you know that are good travel options? How familiar are you with southern Iran? In the following, we will briefly introduce some of the most famous tourist destinations in southern Iran. Stay tuned with us.
Bushehr
Many of us remember the name of Bushehr, the nuclear power plant and Assaluyeh; But we need to travel to this beautiful province once so that our previous mentality can be replaced by beautiful memories of a different trip. We assure you that Bushehr, the region of history and palms and warm-hearted people, will be one of the most attractive and different tourist destinations.
 Pristine and attractive sandy beaches, lush groves, bright sunshine and fishing and fishing are a dream destination in Bushehr: a destination that, while different from other provinces of the country, will be very attractive and entertaining.
Bushehr climate in winter is spring and pleasant; Of course, sometimes with the movement of the cold air front, it tends to be cold. But in general, the weather in Bushehr in the second half of the year is spring and attracts many tourists.
Bushehr is a thriving province. One of the main reasons for this traffic is its industrial tourism. But in recent years, the demand for leisure trips to the province has increased significantly, especially in autumn and winter.
Bushehr has many places of interest. Bushehr sights have the ability to win the heart of every tourist. Sandy beaches, towering palm trees, traditional texture of the city, historical monuments and natural phenomena of this province are the most important tourist attractions of Bushehr.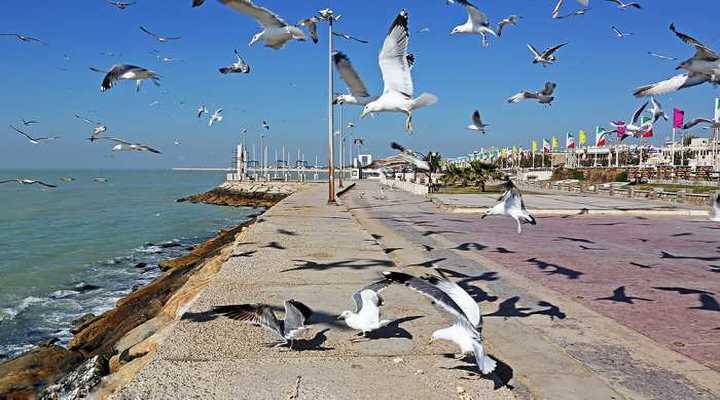 If you are planning to travel to Bushehr, remember not to miss the following sights:
Nayband National Park;

Jashk salt salt dome;

Bandar Siraf;

The fire temple remained;

Bushehr traditional markets;

Bushehr historical context;

Raees Ali Delvari Museum.
The list of Bushehr sights is inexhaustible. The list goes on and on so long that it takes a whole article to write them. But I assure you that watching the sights of this city will make your trip memorable.
Kish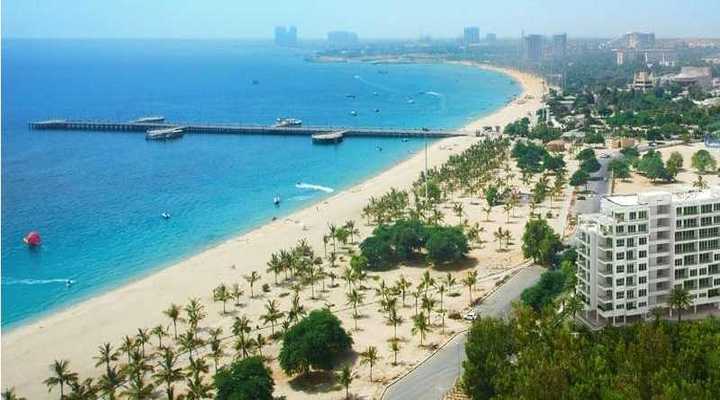 Does Kish really need to be introduced? Of course, this great tourism hub of southern Iran needs to be introduced. Kish Island and its water activities are familiar to every Iranian. Kish entertainment programs and summer festivals have made this beautiful Persian Gulf island one of the most famous tourist destinations in Iran. But traveling to Kish in winter is another pleasure. Kish has a milder climate in winter and is completely spring. On the other hand, traveling to Kish in the second half of the year has the advantage of being safe from the hustle and bustle of summer and Nowruz holidays.
Kish is one of those places that has more famous entertainment facilities than anything else. There are so many recreational facilities and variety in Kish that you will not get bored on this cozy and beautiful island. From water sports such as scuba diving and cruising, and beach activities such as parasailing and shuttle rides to exploring the various gardens and animal shelters. The amount of entertainment available in Kish is so great that it satisfies almost everyone with any taste.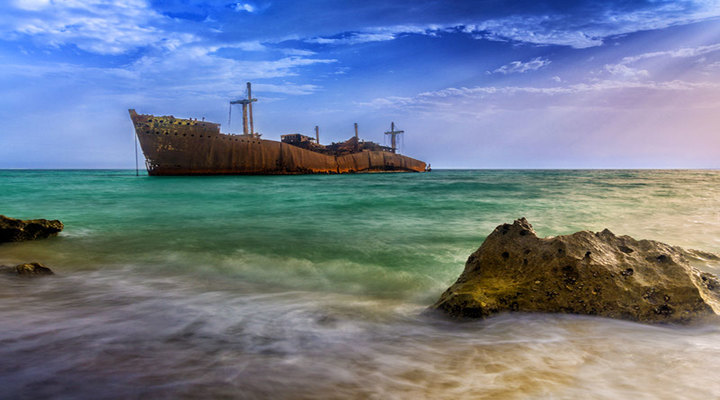 The multiplicity and variety of accommodation and shopping centers in Kish is also one of the interesting points that leaves every traveler free to manage costs and expenses. The sights of Kish are as diverse and numerous as its recreational facilities. But if you are planning to travel to Kish, you should not miss the following sights:
The ancient city of Harira;

Marjan Beach;

Kish underground city;

Kish Beach Parks.
Qeshm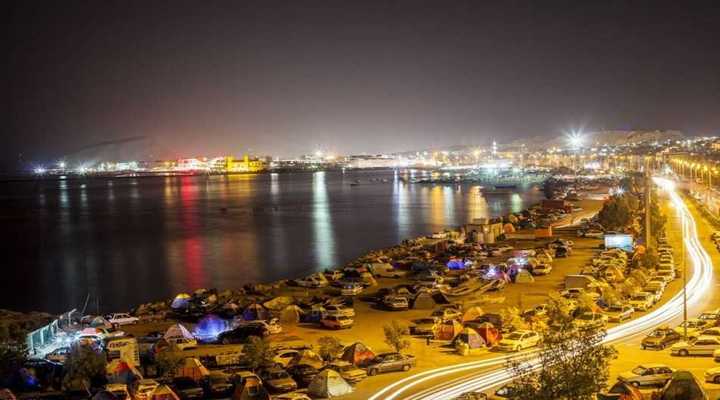 The largest island in the Persian Gulf is probably the most attractive island for tourists. If we consider Kish as the center of recreational facilities in the south of Iran , Qeshm is also the center of natural attractions in the south. The sights of Qeshm are so spectacular and beautiful that we can say little about its sights. Some sights need to be seen rather than described, such as Qeshm and the surrounding islands.
Qeshm has been occupied by the navy of colonial powers such as Portugal for many years. Remaining tools and structures of the Portuguese navy, in addition to their natural value, have also given the island historical value.
Qeshm, in addition to beautiful nature and pristine sights, has attractive shopping centers where with a little research and search you can buy quality goods at a reasonable price. What could be better than this?
If you travel to Qeshm, be sure to travel to the surrounding islands by renting fast boats native to the island and do not miss seeing them. The highlight of the islands around Qeshm is the amazing island of Hormoz and Hengam. These two beautiful islands of the Persian Gulf with their amazing soil will delight every tourist. Viewing the mangrove forests and diving are other entertainments of Qeshm that you should not miss on your trip to this island. Portuguese forts, salt caves, local markets and restaurants, Hengam Silver Beach and the colorful island of Hormuz are some of the famous sights of Qeshm.
But if you travel to Qeshm, do not miss to see the following sights:
Qeshm Geopark;

Valley of the Stars;

Kharbas Cave;

Hengam Island;

Mangrove forests.
At the end
If you have always set your destination for northern cities, it is time to make a slight change in your destination. Our beloved Iran is much bigger and more attractive than we think. Do not limit yourself to pre-determined destinations and seek to discover new and pristine destinations. We promise you that if you want to take the time to explore the sights of Iran, you will no longer have the opportunity to think about expensive foreign trips. Iran has a spectacular world.