The expansion of online courses has flourished over the years. These days, when we have more free time due to the spread of the corona virus, there is a good opportunity to use practical and free training courses. 
Online courses, It was the first days of March that all universities and schools were closed due to the outbreak of Covid 19 . In the following days, most companies also turned to telecommuting, so that most employees could do their work from home. The best way to stay safe from Covid 19 while breaking the virus is to stay at home. Prolonged stay at home can be tedious and tedious; So it is best to make the most of the opportunity. One of the best things you can do is take an online course and learn a new skill.
The advent of the Internet and cyberspace has changed all aspects of our lives. Education is no exception and in recent years we have witnessed the emergence and tremendous growth of online courses. Now, in addition to universities, many institutions and sites have begun to produce educational content in the form of video. It is safe to say that educational content is now available in everything from programming to photography .
Many educational institutions have made many of their non-free online courses free for a limited time with the outbreak of Covid 19. So we decided to compile these free courses and put them all together in one article. In this article, more than 400 online training courses are available to you in a categorized manner. We hope you make the most of your time by using these training courses.
Pluralsight Academy
The American Pluralsight Institute was launched in 2004 with the goal of expanding online training. The main focus of this series is on programming. Since 2011, the company's growth trend has accelerated. So that the name of this company was included in the list of 5,000 companies with the fastest growth rate . This classification is done by .Inc Journal. With the outbreak of Covid virus 19, this collection has also offered its free non-free training courses for a limited time.
The company  GUVI one of the most popular digital media education virtual in India. Most of the video tutorials in this series are dedicated to programming. This collection publishes its teachings in three languages: English, Hindi and Tamil. Due to the spread of the Corona virus , GUVI has made all of its paid courses free in the mobile app version.

Moz Institute is one of the most well-known companies in the world in the field of SEO training and consulting and improving the site's ranking. The American company has provided a large number of free trainings to encourage people to stay at home due to the spread of the corona. To get the free course, just enter the code "wegotthis" when purchasing.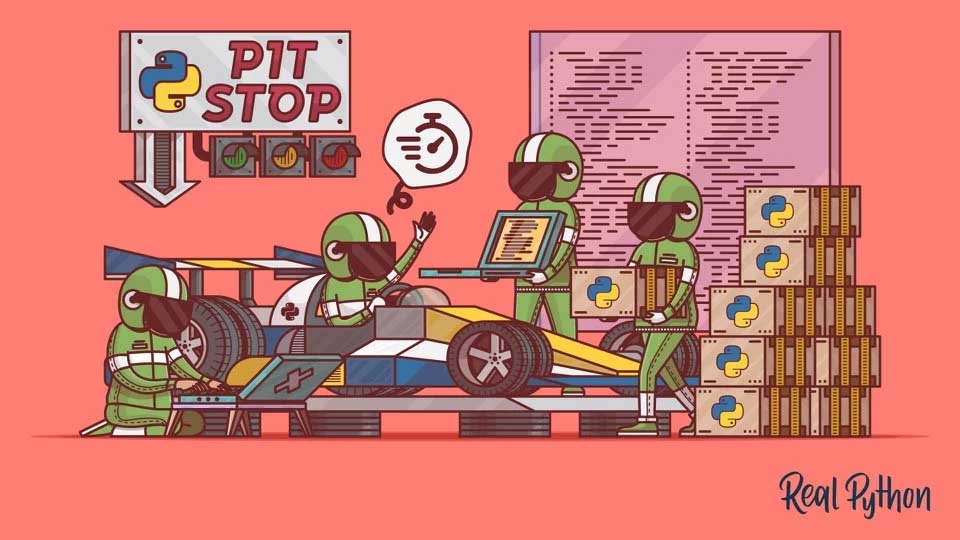 This site specializes in teaching Python programming language. Due to the prevalence of corona, this site has also released a number of its videos for free. You can access the following content for free by entering the code "3 cfd9bbf-8676-4c82-b44b-93fc69bd4ede".
Universities around the world offer their courses online and for free (or at least partially free). These courses are generally called  MOOCs  (Massive Open Online Courses). These courses are like a classroom, and each course includes a final exam and exam, and finally a degree is issued. Over the past six years, more than 800 universities have been involved in the production of more than 10,000 MOOCs. Many of these courses do not have a specific schedule and you can follow them at any time and at any speed. A selection of the best teachings of  these courses is collected and categorized in the list below. The university offering the course for each course is also specified. These categories include  computer science and programming ,  data science , engineering science,  Mathematics ,  science and knowledge ,  education ,  health and medicine ,  business ,  art and design ,  humanities  and social sciences  .
Computer Science and Programming Online courses
Data science and data mining
Engineering Sciences
Mathematics
science
Education
Health and Medicine
Business
Art and design
Humanities
social Sciences
FaraDars
FaraDars Scientific and Educational Organization (FaraDars) is one of the oldest online learning websites that has been able to publish over 10,000 hours of video training in the form of more than 2,000 scientific, skill and practical titles during its more than ten years of activity. Become the largest educational platform in Iran. Faradres adheres to the slogan "Knowledge available to all, always and everywhere" in collaboration with more than 1, 300 outstanding instructors in various scientific fields including statistics and data mining, artificial intelligence, programming, computer design and graphics, academic and specialized education, software training, formal high school and pre-university courses, student and adolescent education, foreign language education, electrical engineering , Electronics and robotics, control engineering, mechanical engineering, chemical engineering, industrial engineering, architectural engineering and civil engineering have been able to provide a platform for people with different temporal, spatial and physical conditions to benefit from quality, up-to-date and skill-oriented training. Learn. Due to the spread of Covid 19 virus, the institute has limited a number of its special courses for free.
What do you think about online courses? Have you experienced using online courses? What do you think are the pros and cons of online courses? Share your views with us. Also, if you know of a useful course that has become free due to the prevalence of Quid 19, be sure to let us know.