List Of Siacoin Wallets + Best Siacoin Wallet
The SIA Platform is a new way of decentralized storage of data types, both decentralized and encrypted. This technology uses the unused capacity of blockchain worldwide to encrypt data and secure it. 
The way SIA proposes to store data is a much safer and, of course, less expensive way than storing information in the cloud. This has attracted a lot of people to this project and its proprietary cryptocurrency, Siacoin (SC). 
In this article, we introduce the list of Siacoin wallets. If you are also a fan of Siacoin digital currency , follow us to choose the best Siacoin wallet.
Because Siacoin is a proprietary CIA blockchain coin, like many tokens today, it is not built to the ERC-20 standard and therefore requires a dedicated wallet.
 Unfortunately, this makes it a bit difficult for you to choose the best Siaquin wallet; Because so far, not many people have designed and developed a Siacoin wallet.
 For example, many multi-currency wallets such as Exodus or Coinomi do not support Siacoin. That's why our list of Siaquin wallets includes only 4 of the best available.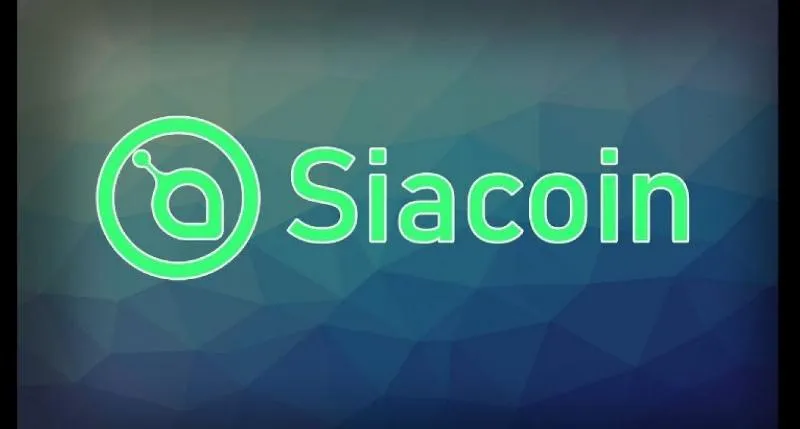 Note: It should be noted that various programs and websites claim to support Siacoin digital currency and are sufficiently secure; Of course, not all of them are reliable!
 So if you come across something that was not on this list, rest assured that it is not supported by the community and is most likely a malicious program!
Sia-UI Wallet (Desktop Wallet)
The Sia-UI desktop wallet is the first item on Cia Quinn's wallet list, which is considered the official Siacoin wallet and was created by Nebulous , the development team of the Sia Storage Platform.
The Sia-U wallet is the only wallet recommended by the Sia Group. The developer group warns users that Siacoin could be lost if they use third-party wallets:
So far, many scams have been carried out through digital currency wallets. Make sure you only use the software wallet whose link is on our official site. We do not guarantee the security of other wallets!
Sia-UI Wallet is a desktop wallet available for Windows, Mac and Linux operating systems. According to reviews, this wallet is considered both safe and user-friendly, very convenient and practical.
The structure of this wallet is considered as a full node; This means that to use it, you need to download the entire blockchain. In some cases, this may take several days. So if you plan to use this wallet, make sure that the whole blockchain is properly downloaded and saved.
Because the Sia-UI wallet is a complete node, it allows you to rent or sell storage space on the Sia operating system. This is very useful for those who want to save files or rent storage space on their computer. In fact, in this case, your computer is used as a node, which ultimately leads to increased security of this wallet.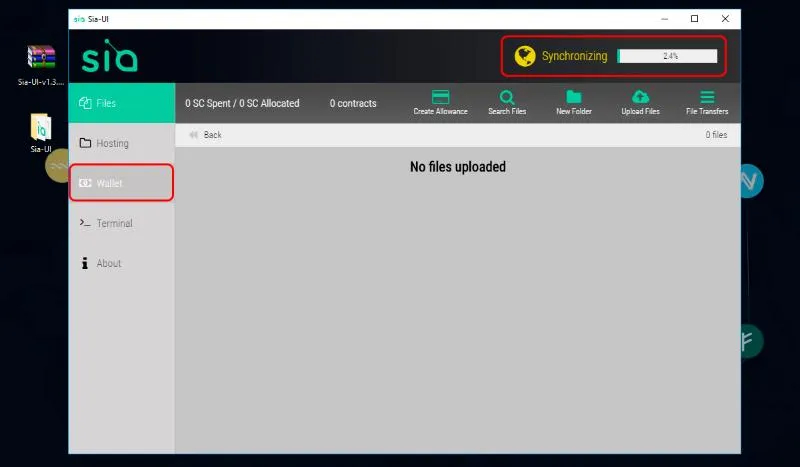 Given that the Sia-UI wallet has been downloaded and used more than 1 million times so far, it can be introduced as the best Siaquin wallet.
Ledger Nano S wallet (hardware wallet)
When it comes to the security of digital currencies, nothing seems to be more successful than hardware wallets like Nano Ledger . Among all types of hardware wallets on the market, the Ledger Nano S is known as the first and best wallet. 
One of the reasons for the popularity of this wallet is the simultaneous support of several cryptocurrencies.
 The main advantage of a hardware wallet is that it keeps your private keys on the device and makes it impossible to access them online.
To trade digital currency transactions using the Ledger Nano S wallet, all you have to do is connect it to your computer via the USB port and enter the transaction signature through the device.
This device is designed to protect your information and keys against malware that threatens your computer system.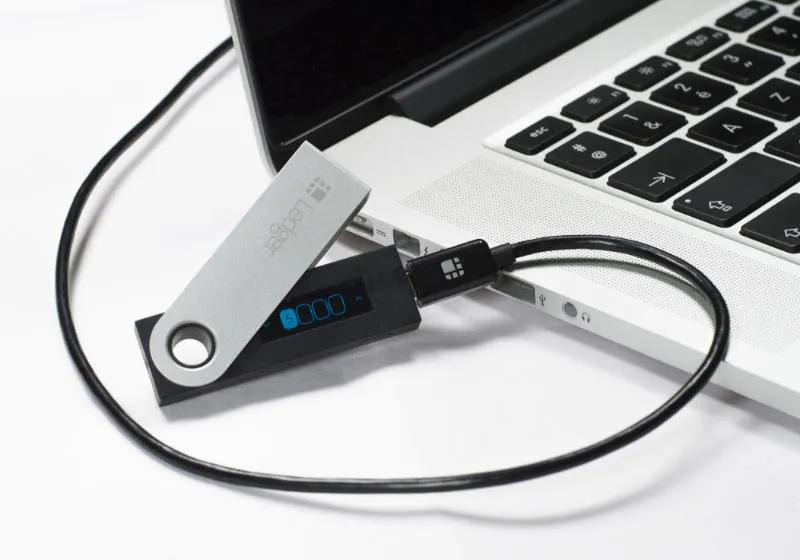 The Ledger Nano S wallet is also on the list of the best CIA Quinn wallets, but its use is not recommended for everyone! Currently, to use this wallet in order to maintain SIA, you need to install the program through several lines of code; A job that everyone has neither the expertise nor the time!
Android wallet Sia (mobile wallet)
Sia Android wallet is open source, designed and produced by a third party; As a result, it is not only an official Sia application, but also not recommended by the Sia Group. This app is currently the only Siacoin mobile wallet available only for the Android operating system.
To use this program, you need to download the entire blockchain. Similar to the first item on the Siacoin wallet list, this may take a few days, which is undoubtedly one of the main disadvantages of Siacoin.
On the 
Siacoin price
 page you can see the instantaneous price of the SC token and other related information.
With this mobile wallet, you can store your files on the Sia platform and receive and send digital currency. This program does not have much installation and in the Play Store, it has received a score of 3.9 from users. If you plan to use this wallet, keep in mind that you have to pay $ 0.99 per month to use all its features.
Cool wallet Sia
The Sia Cold Storage app lets you create seed and a set of addresses for your Sia wallet. The program works offline in a platform called "air gapping" and provides the conditions for safe storage, without the risk of viruses or malware or hacker attacks.
 To use this wallet, download it from Github and save and use it on a computer that is never online (not connected to the Internet).
You can send or receive digital currency using any of the addresses created by this wallet. You can also use the seeds you have created to access the funds in your account.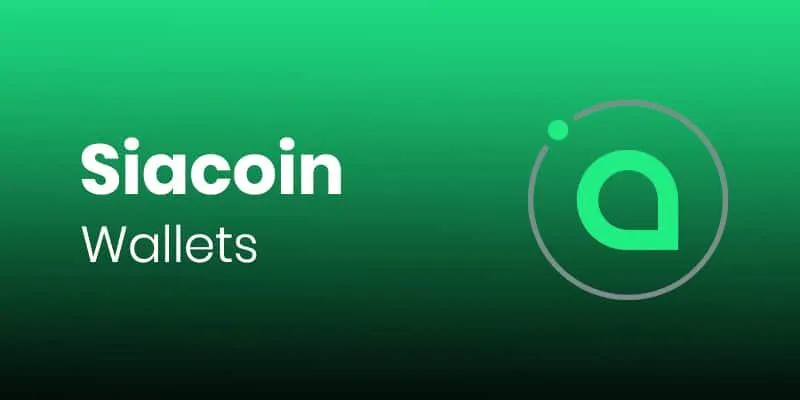 What is the best Siaquin wallet?
After reviewing the list of Siacoin wallets, you will probably be asked what is the best wallet to store Siacoin?
In view of the above, the best Siacoin wallet is the SIA-UI wallet, which is supported and approved by the SIA-UI development team. But if you prefer not to keep all the information about your wallet online, the best choice would be the Ledger Nano S hardware wallet.
 However, this option is not suitable for everyone because of the technical and programming requirements required.
Concluding remarks
Given that the Siacoin platform has just been launched since 2015, it seems that the list of Siacoin wallets will not end with the 4 items introduced in this article and will expand.
 One thing to keep in mind about the SIA-UI wallet is that they work in full node and require full blockchain download and storage; A process that is time consuming and requires a lot of space!