Levothyroxine Tablets; How To Take, Side Effects And Important Points Of Thyroid Pills
Levothyroxine, or levoxin, is a hormone used to reduce the symptoms of an underactive thyroid gland , also known as a thyroid pill.
 Levothyroxine can only be used with a doctor's prescription and in the form of levothyroxine tablets and capsules and levothyroxine syrup. 
In this article, we will learn more about levothyroxine tablets, how to use them, side effects and important points.
Finally, we have answered the common questions of users about this drug.
What is levothyroxine?
The thyroid gland in your neck produces a hormone called thyroxine. Thyroxine controls the amount of energy your body consumes or the amount of fuel it produces . It is also involved in digestion, heart and muscle function, brain growth and bone health. When the thyroid gland does not produce enough thyroxine (hypothyroidism or hypothyroidism), many bodily functions are reduced.
Here are some common symptoms of hypothyroidism:
Fatigue ;
hair loss;
Weight Gain;
Feeling depressed ;
Cold sensitivity;
Dry and thickening of the skin.
Levothyroxine is a synthetic type of thyroxine that prevents the symptoms of hypothyroidism by compensating for the lack of thyroxine in your body.
Indications for levothyroxine
In addition to hypothyroidism, levothyroxine is also used to treat goiter and some types of thyroid cancer , and is available in the form of levothyroxine capsules, tablets, and syrup. Although adults and children can use levothyroxine, it is not suitable for some people. Avoid taking levoxin in the following cases and talk to your doctor:
If you have hyperthyroidism (hyperthyroidism);
If you have had an allergic reaction to levothyroxine or any other medicine in the past;
Then If you have a problem that affects your adrenal glands (if you are not sure, your doctor can help).
Though If you have any of the following problems, talk to your doctor before taking levothyroxine:
How to take levothyroxine tablets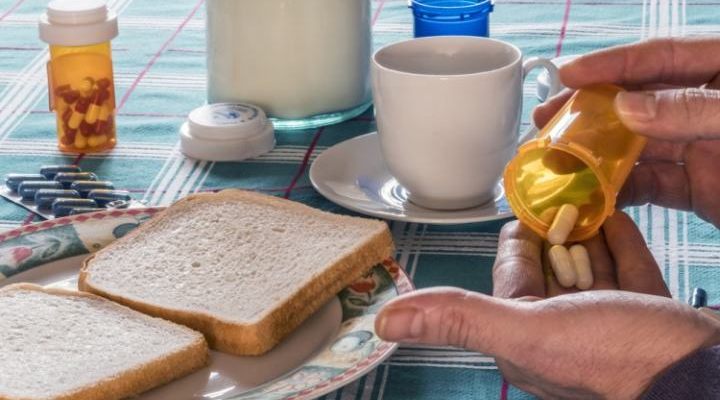 The time to take levothyroxine is that one levoxin tablet is usually taken on an empty stomach 30 minutes to 1 hour before breakfast or a caffeinated beverage such as tea or coffee.
Drink a full glass of water with levothroxine tablets or capsules to prevent the capsule from getting stuck in your throat.
Caffeinated foods and beverages stop the body from absorbing levothyroxine; So the pill will not work well.
If you give the pill to a baby, child or person who cannot swallow it well, dissolve the tablet in 5 to 10 ml of water and give it with a spoon. Dissolve the tablet only with water and do not mix it with food.
Levothyroxine syrup is available for both children and people who have difficulty swallowing pills. If you or your child are taking levothyroxine syrup, your pharmacist will usually prepare a syrup for you and give you a syringe or spoon to use at the right dose. Do not use a tablespoon to measure medication.
Dosage of levothyroxine
The types of levothyroxine tablets are 25, 50 and 100 micrograms, which your doctor will determine the amount of tablets you take daily. This amount varies from person to person. Although the initial dose is usually the same, the dose you continue to receive or the rate of increase depends on your symptoms, hormone levels, age, and even other illnesses you may have.
The starting dose in adults is usually between 50 and 100 micrograms per day and may gradually increase to 100 to 200 micrograms per day over several weeks. Some people, such as people over 50 or people with heart disease, may start treatment at a lower dose.
Forgetting to take medicine
If you forget to take the medicine, take the missed dose as soon as you remember. If you are close to the next dose, skip the missed dose. Avoid taking twice the dose and high dose of levothyroxine to make up for a forgotten dose. You can set your watch or phone to the time you take the pill to remind you when to take levothyroxine.
High dose of levothyroxine
It is unlikely that taking extra levothyroxine tablets will harm you; But see your doctor in the following cases:
If you accidentally take more than 1 pill;
If you have side effects such as palpitations or chest pain (these symptoms may not occur immediately and may appear after a few days).
blood test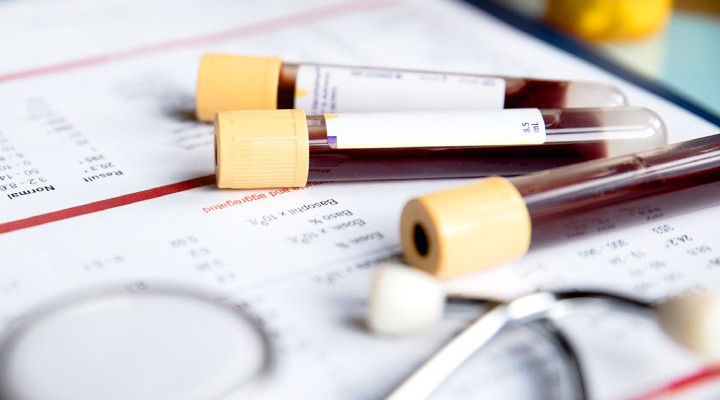 Your doctor may order a blood test to measure your thyroid hormone levels before and after taking levothyroxine. In this way, your doctor will adjust the appropriate dose for you. Thyroid testing is repeated several times while taking levothyroxine tablets and early in treatment; But once your thyroid hormone levels have stabilized, you usually need to have a blood test once every 4 to 6 months and then once a year.
You need more blood tests than before:
In case of pregnancy ;
Any signs that your dose is not appropriate;
Start or stop taking a drug that may interact with levothyroxine.
How to store medicine
Keep levothyroxine at room temperature, away from light and moisture, and out of the reach of children.
What are the side effects of levoxin tablets?
Levothyroxine, like other medicines, may have side effects; However, the side effects of levoxin are not very common and not everyone gets it. If you use the right dose of levothyroxine, the side effects of levothyroxine should be eliminated.
Common side effects of levoxin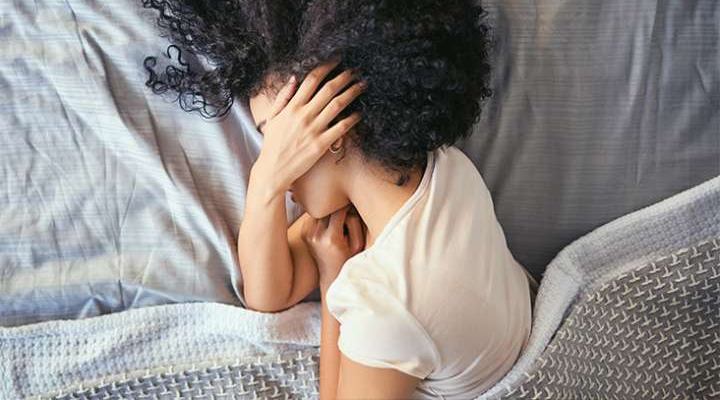 Side effects of levothyroxine usually occur when your dose is higher than you need. These side effects usually go away with lower doses of levothyroxine or discontinuation of levothyroxine. Common side effects of levothyroxine are usually similar to hyperthyroidism. If the following side effects of levoxin bother you or do not go away, talk to your doctor or pharmacist:
Fever;
Headache ;
Fatigue;
Joint pain;
Nervousness;
Change in appetite;
Feeling sick;
Hot flashes or transpiration;
Heat sensitivity;
Changes in the menstrual cycle;
Vibration usually shaking hands;
Feeling restless or irritable or having trouble sleeping .
Serious side effects of levoxin
Although these side effects are rare, some people experience serious side effects with levothyroxine. Be sure to call the emergency number (115) in the following cases:
Nausea ;
Pain in the upper body;
Rapid or irregular heartbeat or palpitations.
In rare cases, a severe allergic reaction (anaphylaxis) to levothyroxine may occur. If you have the following symptoms, be sure to call the emergency number (115):
Chest tightness;
Difficulty breathing or speaking;
Chest or throat stiffness;
Swelling of the mouth, face, lips, tongue or throat;
Acne that includes itching, redness, swelling, blistering or flaking of the skin.
These are not a complete list of side effects of levothroxine. To get acquainted with other side effects of the drug, be sure to read the label with the drug.
Drug Interaction Levothyroxine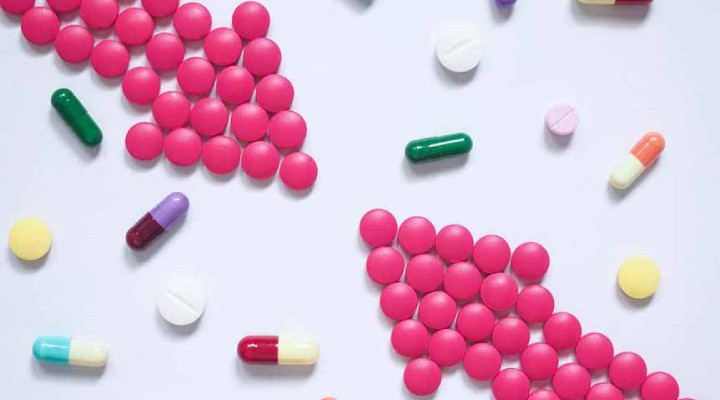 Some medications may interfere with thyroid hormone; Therefore, it is necessary to change the dose of levothyroxine. These medications include the following:
Diabetes medications;
Rifampicin;
Amiodarone;
Warfarin blood thinner;
Seizure drugs such as carbamazepine and phenytoin;
Estrogens such as combined birth control pills or hormone replacement therapy pills.
Some medications should not be taken at the same time as levothyroxine; Because they reduce the absorption of levothyroxine in the body. These include the following:
Antacids;
Iron salts;
Calcium salts;
Orlistat, a drug for weight loss;
Sucralfate, a medicine used to treat stomach ulcers ;
Some cholesterol-lowering drugs, such as colestyramine, colestipol, or colesevelem.
Talk to your doctor or pharmacist about the time interval required to use these medications. Consult your doctor if you are using herbal medicines, including herbal remedies such as levothyroxine, vitamins and supplements. Little is known about the concomitant use of these substances with levothyroxine.
Levothyroxine Warning
and Weight Loss 
:
 Some people who are looking to lose weight ask their doctor if levothyroxine pills cause weight loss. Note that levothyroxine 
should not be used
 alone or in combination with other methods and drugs for 
weight loss
 .
Taking large amounts of levothyroxine, especially when combined with amphetamines such as amphetamine, dextroamphetamine and methamphetamine, can cause serious and life-threatening problems.
Use of levothyroxine in special cases
Taking levothyroxine tablets during pregnancy
Levothyroxine is usually safe to take during pregnancy, and you may even need to continue taking levothyroxine during pregnancy. Taking more or less thyroid hormone during pregnancy can cause problems for you or your baby. You also need to have regular blood tests during pregnancy to get the right dose of levothyroxine. Most women need a higher dose of levothyroxine during pregnancy.
Taking levothyroxine during breastfeeding
Taking levothyroxine while breastfeeding is usually safe. A very small amount of thyroid hormone enters the milk, and this amount is much less than what affects the baby. If you are breast-feeding, you will need to continue taking levothyroxine. Your body needs the right amount of thyroid hormone to produce enough milk to feed your baby.
Be sure to tell your doctor in the following cases:
You are pregnant;
If you decide to get pregnant;
You are breastfeeding.
Levothyroxine for the elderly
People over the age of 65 are more likely to have heart problems related to levothyroxine. Your doctor may prescribe a lower dose of levothyroxine for this group of people.
Levothyroxine for children
It can be used to compensate for hypothyroidism in all age groups.
Important points about levothyroxine tablets
Do not stop taking the medicine without consulting your doctor.
Do not change the brand of levothyroxine sodium without consulting your doctor.
One of the side effects of taking levothyroxine is the recurrence of symptoms of hypothyroidism.
Be sure to tell your dentist and doctor that you are taking levothyroxine.
Levothyroxine only reduces the symptoms of the disease and does not cure your disease.
Be sure to let your doctor know about the illnesses you have and the medications you are taking.
If you travel, be sure to take levothyroxine with you and put it in your bag.
Levothyroxine has an immediate effect; But it can take several weeks for your symptoms to improve.
The most common side effect of levothyroxine tablets is due to overdose. Your doctor will reduce the side effects of levoxin tablets by reducing the dose.
The dose of levothyroxine during pregnancy should be carefully monitored. Therefore, if you are pregnant or planning to become pregnant, talk to your doctor so that you and your baby can be cared for.
Before taking levothyroxine tablets, your doctor will prescribe a blood test to determine the amount of medicine you need. As soon as you start taking the medicine, you should check the effect of the medicine with a regular blood test.
Dietary caution when taking levothyroxine
It is not advisable to consume some foods and beverages with levothyroxine, which are mentioned below:
Edible seaweed : This food is high in iodine, which sometimes worsens hypothyroidism. Do not use seaweed supplements if you are taking levothyroxine.
Calcium-rich foods: Foods such as milk, cheese , yogurt and broccoli may reduce the body's absorption of levothyroxine. Allow at least 4 hours between taking levothyroxine and these foods.
Caffeinated beverages: Beverages such as coffee, tea and some carbonated beverages can reduce the absorption of levothyroxine in your body. Do not use these drinks for at least 30 minutes after taking levothyroxine.
Levothyroxine brand names available in Iran
Here are some brand names of levothyroxine sodium  :
L-thyrox 50 and 100 microgram tablets made in Germany;
Luxin 50 microgram tablets of Iran Hormone Pharmacy;
Levotin 0.01 microgram tablet made by Abu Reihan Pharmacy;
Eutrox 25, 50, 100 and 150 micrograms tablets made in Germany.
Frequently Asked Questions About Levothyroxine
Does levothyroxine last for a certain period of time?
Levothyroxine treatment is usually lifelong. If you stop taking levothyroxine, the symptoms will return.
Is long-term use of levothyroxine safe?
Yes, but long-term high doses of levothyroxine may cause bone loss (osteoporosis).
Does levothyroxine affect pregnancy?
There is no clear evidence that levothyroxine is associated with reduced fertility in men and women. However, if you are planning to become pregnant, consult your doctor. He may reconsider your treatment.
Does levothyroxine reduce weight?
One of the symptoms of hypothyroidism is weight gain; So when you start taking levothyroxine, you may lose weight as your hormones balance. On the other hand, weight loss may be one of the signs that your dose is high. When your thyroid hormone returns to normal, your desire to gain or lose weight is similar to that of a person who does not have a thyroid problem.
Can I ride or ride a bike after taking levothyroxine?
Yes, levothyroxine should not affect your abilities.
Does Levoxin Affect Contraception?
Estrogen-containing birth control pills affect the absorption of levothyroxine. You may need to change your dose as prescribed by your doctor.
Do I get hair loss with levothyroxine?
Hypothyroidism causes hair loss and this has nothing to do with levothyroxine. Because the normal hair growth cycle takes several months, disease-related hair loss can also occur several months after the onset of the disease. If levothyroxine treatment has already been started, it may seem that the hair loss is due to medication; However, hair usually grows back after treatment with levothyroxine, the effect of which becomes apparent a few months after taking the drug.
If you are taking levoxin, it is a good idea to tell us and your audience about the effects, side effects, and outcome of treating your illness. Sharing your experience may help many.
Warning! This article is for educational purposes only and you should consult your doctor or specialist to use it.