Learn how to edit and edit personal photos in Photoshop
Undoubtedly, it has happened to every person that in order to register in any office or institution, it is necessary to have personal photos. 
These photos, which are also used to identify people on documents or identity cards, are called personal photos, which are available in 3 * 4 or 2 * 3 dimensions. 
In this article, we are at your service by teaching you how to set and edit personal photos in Photoshop. So if you want to learn this skill, be sure to read this article to the end.
Instructional video for making personal photo action 4 * 3 Adjustment, retouching, picking and printing:
How to set and edit personal photos in Photoshop:
To create and edit a personal photo, you must perform the following steps in the widely used Photoshop software.
Step 1- First run the Photoshop program and open the desired image from the file menu. If you do not have a photo with 3 x 4 dimensions, you can use other photos and cut them from the shoulder frame to the top of the head.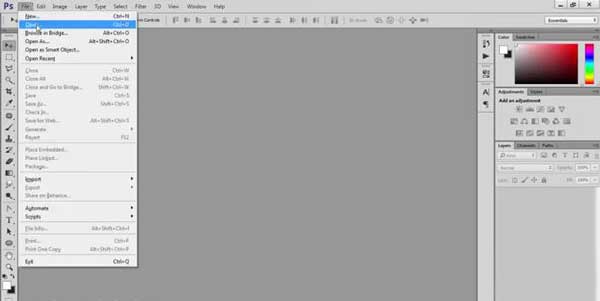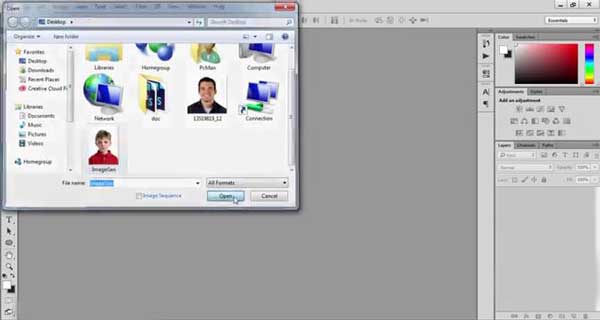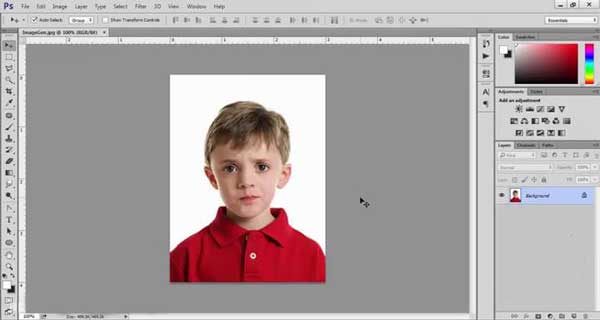 Step 2 – In the second step, you need to adjust the size of the photo. To do this, go to the Image  tab and select the  Image size option.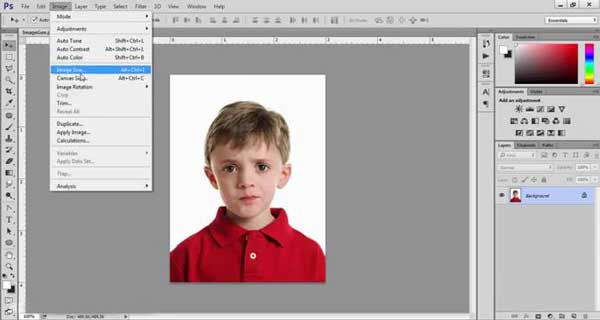 Step 3 – After selecting the Image size option, a  window will open in which you can adjust the dimensions of the personal photo.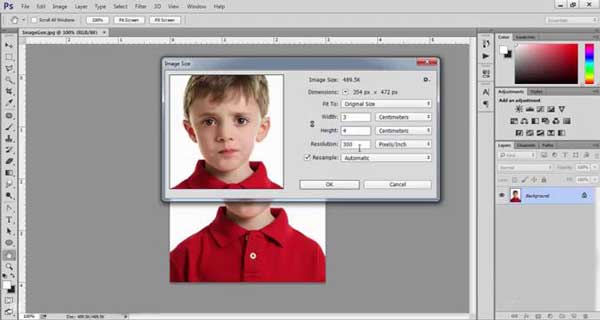 Step 3 – Select the width of the image equal to 3 ( width = 3 ) and its length equal to 4 ( height = 4 ) and its index in centimeters. Also in this window, we get the Resolution or the same image quality as 300. Finally, click the Ok button to save the applied settings.
Step 4 – There are several options for editing photos, for example, to make your photo face clearer and have softer skin, you can select the Image nomik option from the Filter tab, and from the same menu, select Noise and click OK. You can see that the noise in your image has been removed and the quality has improved.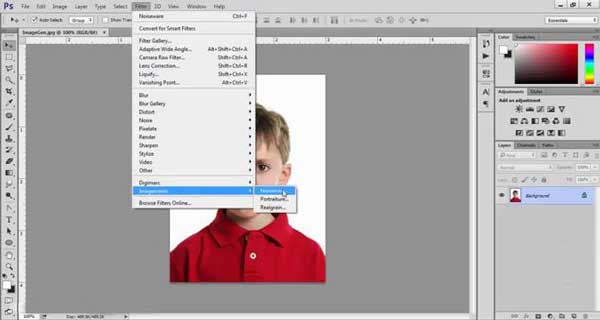 Step 5  – You can do the same thing again with the Portright filter. Of course, I must also say that you must first download these filters and install them on your Photoshop.
I hope this tutorial is useful and effective for you. The site is fast, easy to study, you pick Thank you. You can share your valuable comments with us and other audiences.