Lead Users To Fake Online Exchanges By Making Colorful Promises!
Public Relations of IDCO Company (distributor of Kaspersky products in Iran); Discord was originally built for gamers, but thanks to an efficient system of "servers" (forums), channels and private messages, all types of people have turned to it: from study groups to clubs with the same interests (including crypto fans!). 
Traders on their servers about the latest news Ltkvyn [1] discussion and dialogue, they share their predictions and Askmrha investors to apply also to think how to pocket the money as the previous two! Then join us to tell you about the latest tricks of scammers and provide security solutions for your service.
Be aware of gift exchanges in Online Exchanges
Scammers search for victims on Discord cipher servers and send private messages that appear to come from a successful trading platform (the platform donated by Ramzars). The excuse for this generosity varies from message to message, but whatever the reason (whether the exchange supports traders on difficult days or tries to attract new users), the trick is the same: the lucky audience happens to get a significant profit. Selected in Bitcoin or Atrium.
The message is full of emoticons and detailed instructions (and a code) to accept the gift, as well as a link to register in this cryptocurrency exchange. Clicking on the link opens a site that looks like a cryptocurrency exchange; Online exchange with consistent design, clever design and exchange rate information, tables, ordering exchanges [2] and trading history that Ramzarz traders expect to see on their trading platform. 
Visitors will also find technical support and several language options. Many efforts have been made by scammers to make the site legal.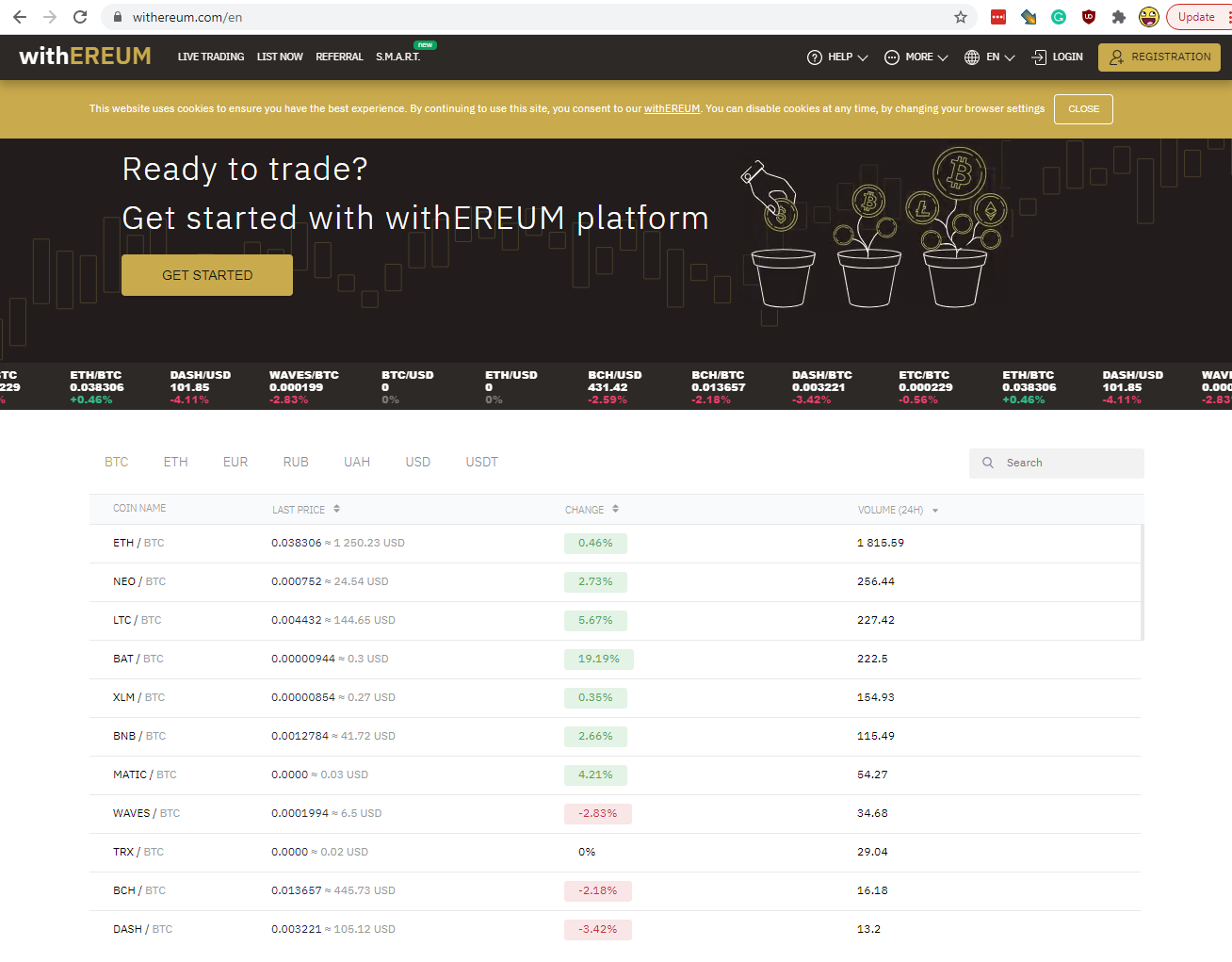 Attention to detail is so great that even two-factor authentication victims are provided to keep their accounts safe and protected from anti-phishing.
 Of course, in this section, the goal is only to increase the level of credibility and acceptability; The main purpose of the site is just to transfer money from the victim to the offender and that's it.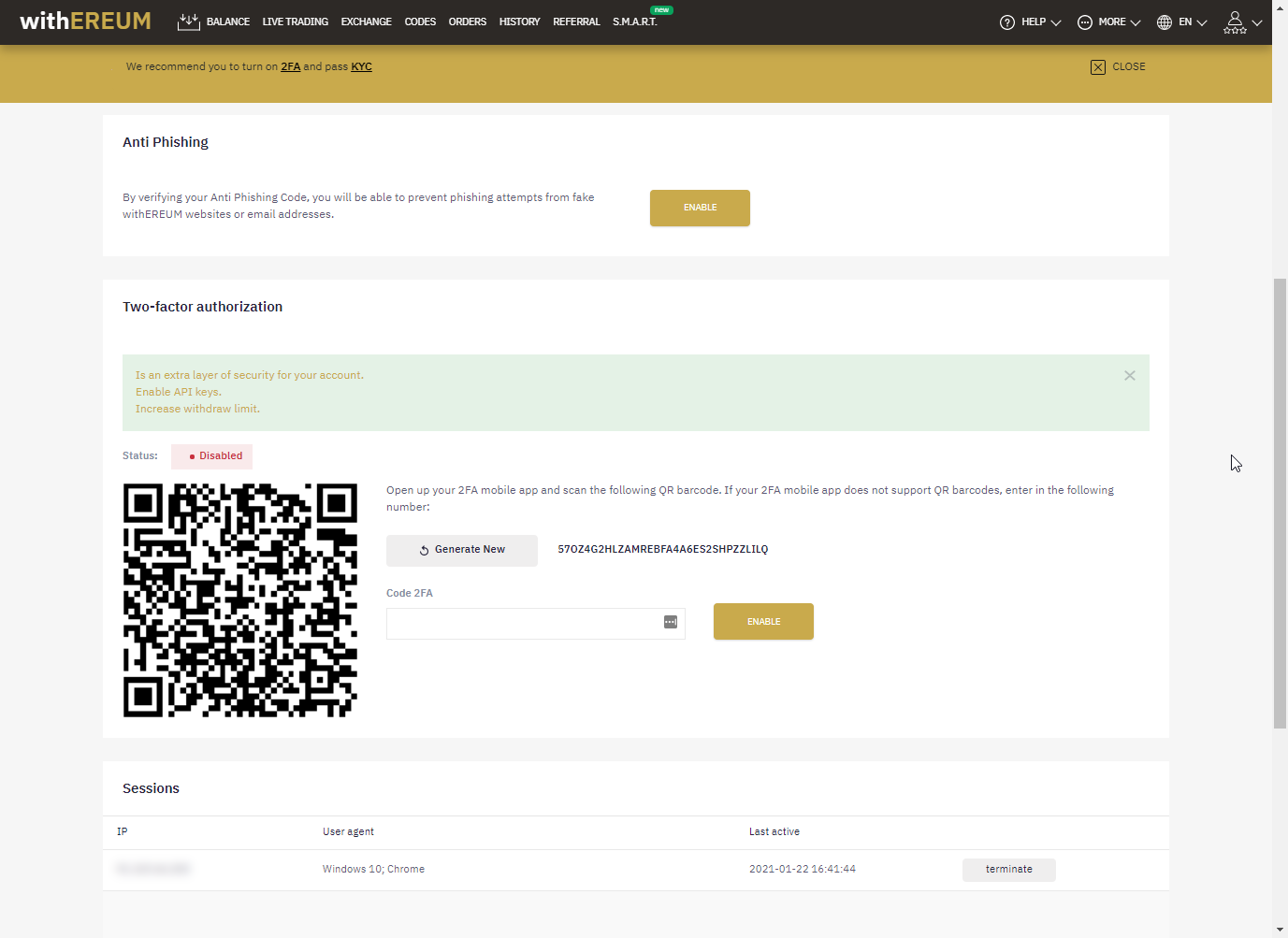 In order to complete the registration process, the victim must either include a small deposit Rmzarz (now or later) do or enter the identity check process [3] KYC be.
 This procedure is exactly the same procedure that occurs in a reputable and legal online exchange: the need for contact details, ID card and selfie taken with both the ID card and paper sheets with the exchange address, registration date and signature.
 Apparently, the scammers intend to sell by collecting databases; Many legal services, including financial services, use such personal data sets to authenticate users so that they can make good money on woodpeckers. Note that scammers insist that the ID card should not be stamped or marked at all.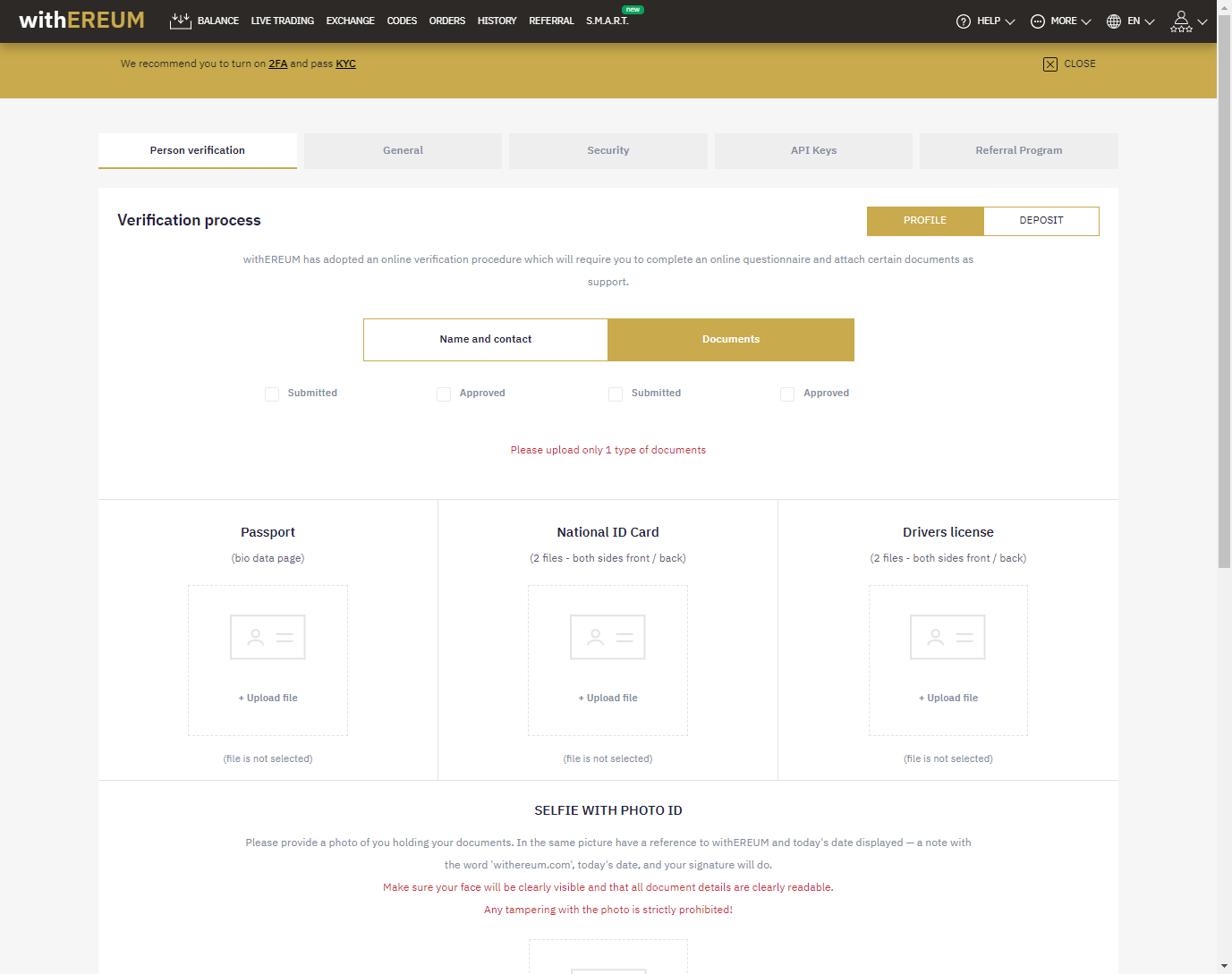 After registering, it's time to activate that prize key from the Discord message and get paid! The system accepts the code for those victims who have not yet left the field, and the promised Bitcoin or Atrium coins appear in their accounts. However, when the victim tries to transfer the coins from the money changer to his wallet, they see obstacles in their way. 
Scammers – specifically in this scenario – ask for an additional amount: 0.02 bitcoins or the equivalent in atrium or US dollars. (Any amount of money given to scammers is wasted forever, while there will be no news of a prize).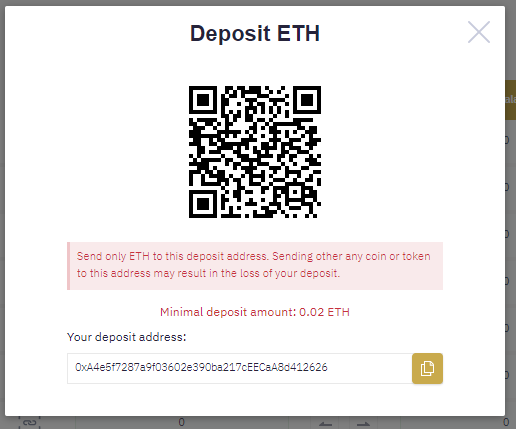 The Internet has become the nest of several fake cryptocurrencies and analytics forums and sites that we have already warned you about.
Security solutions for Online Exchanges
        Never trust strangers, especially those who promise rewards.

        Never share your personal information with websites that you do not trust 100%.

        Pay close attention to official documents and never send photos of them to anyone.

        To prevent such bids, set up Discord privacy settings.

        Use a reliable security solution. Kaspersky Internet Security, for example, not only warns users about scams and phishing sites, but also protects their computers from malware.
[1] Altcoin is an alternative cryptocurrency created after the success of Bitcoin. Altcoins generally consider themselves a superior successor to bitcoins.
[2] The order book is a list of transactions, whether in the form of electronic transactions or transactions that are done manually. This office is to record the interest of the market and also shows the supply and demand of that asset.
[3] Know Your Customer
Kaspersky  called one of the largest security companies and Producer  antivirus  that some users mistakenly company and products  Antivirus  it with titles such as  Ksprskay , Kaspersky ,  Kaspersky ,  Kaspersky , or  antispam  well known. It should also be mentioned that the CEO of this company is called Eugene  Kaspersky  .