Based on scientific evidence, you can not identify a liar just by looking; But psychologists are focusing on other techniques that may really work.
Police thought 17-year-old Marty Tankelf seemed too calm after seeing his parents brutally murdered at their home in Long Island, New York. Authorities did not believe his innocence and he was jailed for 17 years for the murder. 
In another case, detectives thought 16-year-old Jeffrey Deskovic seemed too upset and too eager to help detectives after his classmate was strangled. He was also found to be lying and spent about 16 years in prison for the crime.
One person was not upset enough. Another was very upset. How can such conflicting feelings be hidden clues to guilt?
The two men, who were later acquitted, were victims of a pervasive misconception: that you can identify a liar based on his behavior. In different cultures, people believe that behaviors such as stealing, restlessness and apparent restlessness and stuttering expose deceitful people; But despite decades of research, researchers have found little evidence to support this belief. 
Maria Hartwig of New York City University is one of the authors of a study on nonverbal cues (cues that do not depend on a person's speech) published in the Annual Review of Psychology. He says:
One of the problems we face as lying researchers is that everyone thinks they can identify a liar. Such overconfidence, as in the famous cases of Tankelf and Deskovich, has led to a lack of justice. Mistakes in discovering lies come at a high cost to society and to people who fall victim to misjudgment.
Psychologists have long known how difficult it is to identify a liar. According to the BBC , in 2003, psychologist Bella Depaolo and his colleagues searched for scientific papers and collected 116 experiments that compared people's behavior when they lied and when they told the truth.
 The study evaluated 102 possible nonverbal cues, including stealing, blinking, speaking louder, shrugging, changing posture, and moving the head, arms, arms, or legs. 
None of this was a reliable indicator of lying; But few had poor correlations, such as dilated pupils and imperceptible changes in sound.
Three years later, Depaolo and Charles Bond , a psychologist at the University of Texas at Christian Christian, reviewed 206 studies in which 24,483 observers judged the correctness or incorrectness of 6,651 statements by 4,435 people. 
Neither law enforcement experts nor the students who volunteered for the study were able to distinguish false statements from the truth more than 54% of the time. 
54% is just a little more than something is achieved by chance. 
In individual experiments, accuracy varied from 31 to 73% and variation was greater in small studies. According to Bond, the effect of chance is evident in small studies. 
Timothy Luke , a psychologist and applied data analyst at the University of Gothenburg in Sweden, says the size effect suggests that the higher accuracy reported in some experiments may be due to chance.
 If we have not yet found the great effects, it is probably because they do not exist.
According to popular belief, you can identify a liar based on his voice or actions; But when scientists looked at the evidence, they found that very few signs had a significant relationship with lying or telling the truth. Even the few correlations that were statistically significant were not strong enough to be reliable indicators.
But police experts have often argued differently: that the experiments were not realistic enough. 
In fact, volunteers (mostly students) who are told to lie or tell the truth in psychiatric laboratories do not face the same consequences as criminal suspects in interrogation rooms or in the witness stand. 
Joseph Buckley , president of the John E Reid and Associates Institute, which trains thousands of law enforcement officers each year to detect misconduct based on behavior, says criminals are at risk; But the participants in the experiments have no real motive for deception, and this has no real consequence for them.
In this regard, Samantha Mann , a psychologist at the University of Portsmouth in the United Kingdom, and her colleague Aldert Wrigg spent hours filming a police interview with a convicted serial killer and selected three truths and three lies. 
Mann then asked 65 British police officers to look into the allegations and judge which were false and which were true.
Because the interviews were in Dutch, the officers judged only on non-verbal cues. In 64% of cases, the officers were right that it was better than luck, but it is still not very accurate.
 The worst-performing officers were those who said they judged based on stereotypes such as liars avoiding to look or being restless. In fact, the killer maintained his eye contact and did not show any apparent restlessness during the deception. 
Mann says this person was clearly very nervous; But he controlled his behavior so as not to show these stereotypes.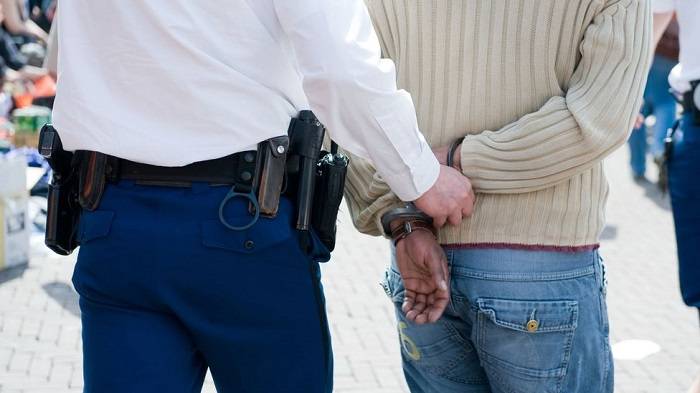 Assumptions about how people behave when they lie have led to a lack of justice
In another study conducted by Mann and Wrigge, 52 Dutch police officers identified the true and false statements of family members who had killed their relatives but denied it in a sad statement during a press conference – which the study used.
– They did not do better than luck. Especially since the officers who performed the worst were those who felt it was a real emotional show; But what did that mean?
 "If a husband kills his wife, he can be upset for a variety of reasons, such as remorse or arrest," says Mann. Nonverbal behavior is very individual. "If you focus on non-verbal behavior such as emotions, you will make a mistake."
Years later, Hartwig and Bond reviewed studies that compared people's ability to detect high-risk and low-risk lies. They found no evidence that people were better at uncovering lies told by criminals or suspects accused of misleading police investigations than those told by laboratory volunteers.
Something to hide
From serial killers to students who lied in laboratory experiments, lies were told in all of these experiments; But in a study published in 2019, Mann examined nonverbal deception; Like when someone is trying to hide an illegal activity. This type of deception is related to identifying those who carry out bombings or smugglers.
Mann recruited 52 student volunteers and asked half of them to carry a laptop containing sensitive images by ship between the two cities. Volunteers were told to try to stand out from the crowd and not look suspicious; Because people will try to identify them. 
The other half were given a normal cell phone to carry and received no advice about hiding what they were doing. 
When Mann showed videos of these individuals to 104 other volunteers and asked them to identify the traffickers, their performance in identifying these individuals was no better than luck. 
In subsequent interviews, the traffickers said they were nervous; But they consciously tried to behave naturally and control their nervousness with tactics such as listening to music or using their phones.
In the next step, Mann designed a more risky job. Half of the new 60-member group was given envelopes of Russian, Egyptian and Korean money to hide while the other half did not smuggle anything; But this time, Mann sent two researchers to the ship to move quickly and examine the passengers, making it look like they were comparing their faces to pictures on a cell phone. 
This time, the 120 observers who tried to detect the smugglers from the videos guessed only 39.2% of the time, which is much less than the chance. 
According to us, the reason was that the traffickers consciously tried to look normal while the innocent volunteers in the control group acted really naturally. 
To the surprise of observers, their surprise at the unexpected examination was a sign of guilt. "Ronald Fisher , a psychologist at the International University of Florida who trains FBI agents," says
The finding that fraudsters can successfully hide their nervousness is a missing piece of deception research. Many studies do not compare people's inner emotions with what others perceive. The important thing is that liars feel more nervous, but this is an inner feeling and contrary to their behavior that is observed by others.
Such studies have led researchers to largely abandon the search for nonverbal cues; But are there other ways to identify a liar?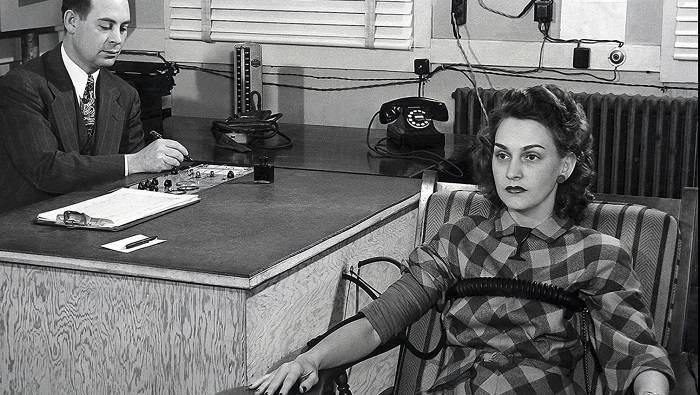 The lie detection techniques developed in the twentieth century are incorrect
Today, most psychologists who study deception focus more on verbal cues, and especially on methods for magnifying the difference between what liars and truths say.
 For example, interviewers can strategically avoid giving evidence for longer. This allows the suspect to speak more freely and can lead liars to contradictions.
In an experiment, Hartwig taught the technique to 41 police trainees. 
They then correctly identified the liars 85% of the time, compared with 55% of the 41 untrained group.
In another interview technique, suspects and witnesses are asked to draw a scene related to the crime or absenteeism during the crime. Because it reinforces the reminder, people who tell the truth may report more details.
In a simulated spy mission study published last year by Mann et al., 122 participants met someone in a school cafeteria and received an exchange code and then a package.
 In an interview, participants were then asked to describe what happened there. A group of participants who were told to tell the truth about what had happened were 76 percent more detailed than those who were asked to hide the code and package exchange.
 Hanin Deeb , a psychologist at the University of Portsmouth and one of the authors of the article, says that when you draw an event, the event comes back to life, and this helps the memory.