iOS 14.2 drains the iPhone's battery
According to users, the new iOS operating system, iOS 14.2, consumes a lot of battery power after being installed on iPhones. All of these reports are posted on the websites of Apple Developer Forum and Reddit.
According to user reports, the new iOS operating system, iOS 14.2, will dramatically increase battery consumption after being installed on iPhones.
All of these reports are posted on the websites of Apple Developer Forum and Reddit.
All users have reported that after installing this version of the operating system, they have encountered a problem with battery consumption and it will take a long time to fully charge the battery.
Some users have said that they lose more than 50% of their mobile phone charge after half an hour of using the phone,
and other users say that when normal use of their mobile phone, every five minutes, the battery charge decreases by 5%.
Undoubtedly, despite these definitions, it is clear that we are facing a software problem,
because users have stated that before receiving the new version of the operating system, their mobile phone had no problems with charging and batteries.
Some users have even said that restarting the iPhone will increase the charge on the device.
According to more rumors, older iPhones have experienced these problems and the problem of charging the battery.
Users who report these issues are more likely to use devices such as the iPhone XS, iPhone 7, iPhone 6S, and the first-generation iPhone SE.
Even some iPad Pro 2018 users have reported such a problem after installing iPadOS 14.2.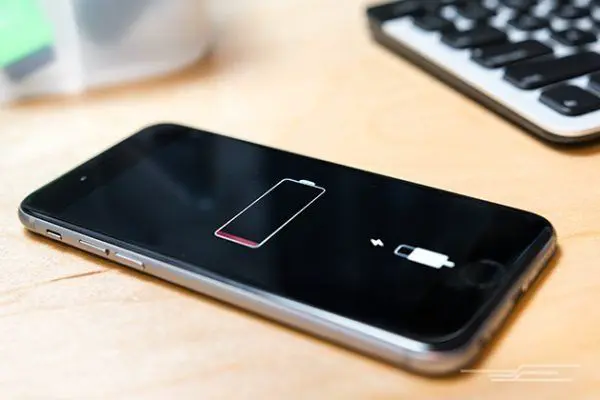 Apple released version 14.2 in September, two weeks after the release of iOS 14.1. This update was released for iOS and iPadOS,
which was the second major release of this update that Apple made available to users after the fourteenth version.
If we want to factor in these flaws, this update fixes many problems and adds new features such as new emojis and wallpapers,
People Detection to help the blind, optimal charging of the AirPads battery and other features to the operating system.
However,
there are reports that Apple has released iOS 14.2.1 for some of its users and fixed these problems.
These reports also show that this version fixes some bugs related to MMS messages and the problem of not responding to touch on the iPhone 12 Mini.
However, for users who have not released the mentioned version,
Apple has released the third beta version of iOS 14.3 and iPadOS 14.3. Due to this new version,
users who had a problem with high battery consumption may have their device defective in this version.
Finally,
we should advise users who use older iPhone devices to refrain from installing iOS 14.2 and install the update after Apple fixes this issue.