Video tutorial to install and work with Photoshop plugins that you need to know
One of the most common questions that Photoshop novices ask about plugins is where do I install a plugin and how do I upload it later?
Plugins – or plug-in – is a computer program that integrates with another program to add new features to the main program and improve performance. Adobe allows you to install plug-in filters from other software in its application. 
Some compatible Photoshop plugins have an installer to guide you through the process; But what if the plugin is not added in Photoshop? How to install these files? This is very easy.
 All you have to do is copy or drag the files into an Adobe Photoshop plugin.
https://www.youtube.com/watch?v=jKicnmCkIAk
The Adobe folder is typically in Program Files on Windows and in Applications on Macs. If you have Photoshop installed anywhere else, you should look for the plugin folder there. Keep in mind that Photoshop must be closed when you install new plugins. Or you have to restart the editor. The next time you open Photoshop, the plugin will be available in the Filter menu.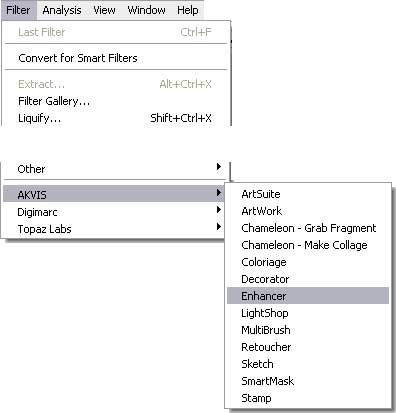 To access the plugin in Photoshop, follow these steps as shown above: Filter -> AKVIS -> Enhancer
A few practical tips:
Photoshop detects plugins in subfolders and subfolders inside the plugin folder. You can categorize your filters. Just create a new folder and put the files in it.

Photoshop also detects shortcuts (Windows) and aliases (Mac OS) with plug-in folders and subfolders. Install plugin filters in any other folder outside of Photoshop, then create a shortcut to the ".8bf" file and place it in the plugin folder. With shortcut, you can manage your plugins quickly and securely.

You can select   

additional plug-ins folder

 in Photoshop Preferences. With the Edit command in Windows or Photoshop on Mac, then Preferences -> Plug-ins & Scratch Disk. Additional Plug-
Then select a folder or directory from the list.
Note:  If you select the extra plugin folder in Photoshop 32 bit, make sure the folder does not have 64 bit files, in other words you will get an error message.
Note:  Some filters are displayed directly in the main Photoshop menu. Usually between Windows and Help titles. Some plugins – which change the size of the photos – appear in the Automate menu. For example Magnifier plugin:
File -> Automate -> AKVIS Magnifier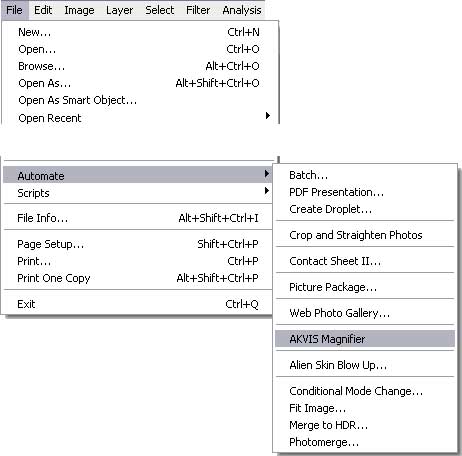 If you have any questions, comments or experience in working with Photoshop plugins, ask them in the comments section quickly and easily.