Immigrating To Canada By 2023; Learn More About Ways To Immigrate To Canada
A few weeks ago, good news for immigrants to Canada was published in the media. Canada's Minister of Immigration has announced that his country intends to accept more than 1.2 million new immigrants by 2023. 
Marco Mendicino announced the news on October 30, 2020, citing the economic downturn following the outbreak of coronary heart disease as one of the reasons. This decision is a record in the history of this country. 
Accordingly, in this article we will introduce you to the different ways to immigrate to Canada so that if you are an immigrant, you can take advantage of this opportunity. 
Although immigrant countries such as Canada have had to attract immigrants for economic and social development, attracting this number of immigrants within 3 years is a rare occurrence.
Keep in mind, however, that increasing Canada's immigration capacity in the coming years does not mean that it will open its borders to immigrants without a book and that anyone will be accepted under any circumstances.
Now, if you are one of the applicants for immigration, you are probably wondering what are the ways to immigrate to Canada (Canada Immigration Programs) and whether it is possible to immigrate to Canada without a lawyer ?
Ways to immigrate to Canada
Canada has 80 different immigration programs for applicants. These programs are generally divided into two categories:
Legal package method

Scoring method
1. Legal package method
In the legal package method, unlike the competitive method, the applicant does not compete with anyone and there is no scoring table.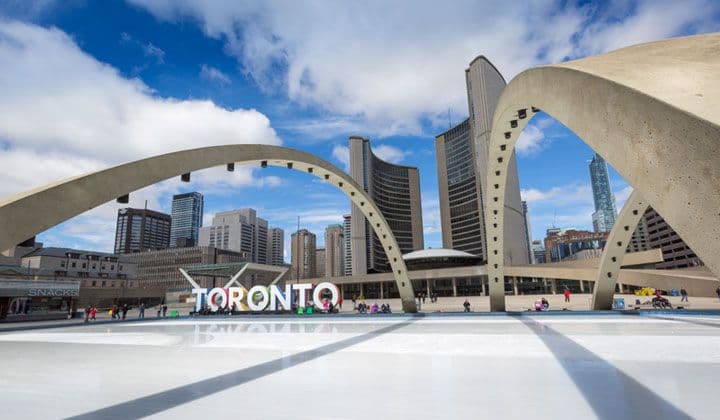 In this method, the applicant must meet the requirements of a law and prove it. This method includes immigration programs such as startup, self-employment, spouse sponsorship and و
2. Scoring method
Scoring methods for immigrating to Canada include programs such as Skilled Worker, Provincial Selection Program, Canadian Experience, etc. All of these methods determine four factors:
Age

Level of Education

Work Experience

Language knowledge
It should be noted that in privileged methods, the correct choice of immigration program is of special importance. To learn more about the different immigration programs for immigration to Canada, here are some important immigration programs.
Introducing the most important immigration programs
In this section, we briefly introduce the most important immigration programs mentioned above.
1. Canadian Startup Program
The startup immigration program has been around for some time and has made many people think about getting a startup visa. To get permanent residency in Canada this way, you need to have a creative idea for starting a startup . This idea must have two conditions:
Have economic justification;
Companies approved by the Government of Canada are interested in investing in your idea.
2. Self-employment program
Immigrating to Canada through self-employment has two conditions. The person applying for immigration must:
Pursued his career at the international level;
Have at least 2 years of experience and earn money from that profession during the last 5 years.
In fact, the Canadian government's goal in such a program is to attract skilled and elite people internationally to promote the country.
Eligible winners include world-class medal-winning athletes, top writers and directors.
3. Spouse and Parent Sponsorship Program
Sponsorship Canada residency program is suitable for those who are parents or spouses of Canadian citizens. If you have been following the news of immigration to Canada, you have probably heard the phrase immigration to Canada through marriage . In fact, it's the slang term for spouse sponsorship program.
Under this program, a person born in another country and acquired Canadian citizenship can, under certain conditions, become a permanent resident for his or her parents or spouse or even adopted child.
4. Provincial selection program
The goal of this immigration program is to enable Canada's various provinces to provide the human resources they need from outside the country.
An immigrant can use the program if he or she has work experience, education, and skills required by a Canadian province.
It should be noted that after receiving permanent residence in Canada, the applicant can live and work in any province and there is no obligation to stay in a particular province.
5. Canadian Experience Program
This program includes people who have studied or worked in Canada.
6. Skillworker program
The Skilled Worker program allows immigration for those who have good experience and resume in a specific field of work. In fact, the government aims to provide Canada with a job market.
The last word
As we said at the beginning of this article, Canada's immigration programs, in terms of type and number, are more than what was said in this article. Here we have tried to introduce some of these programs for your general acquaintance.
If you want to get more and more accurate information in this field, you can get a lot of information by simple search in cyberspace. If you are fluent in English , you can visit the Immigration Canada website directly.