If you could not travel, what would you do instead?
Traveling is one of the most enjoyable pastimes in life. But what if it is not possible? There are two important factors that hinder travel and are common to all people in the world: money and time.
 It is impossible for anyone to travel all year round. 
However, money does not fall from the sky. Even if it is not a financial problem, then there are finally tasks such as work, school or family.
 For this reason, we want to talk about activities that can replace travel, even if their enjoyment is not comparable to the enjoyment of travel and tourism . 
On the How to Instagram page , we asked you, "If you can not travel for some reason, what do you do instead" and you gave interesting answers. This article is the result of collecting and categorizing your views and reviewing credible sources in this field. 
Study is a train to travel to distant lands
27%! One of the things that made us happy in this survey was that, in the category of alternative travel activities, the study was higher than the others. This means we have a whole book reader! Ehsan, Saeed, Ozra and many other users considered reading a good alternative to travel.
"Mehdi" user said:
I study and watch movies… each of these is a memorable and exciting journey.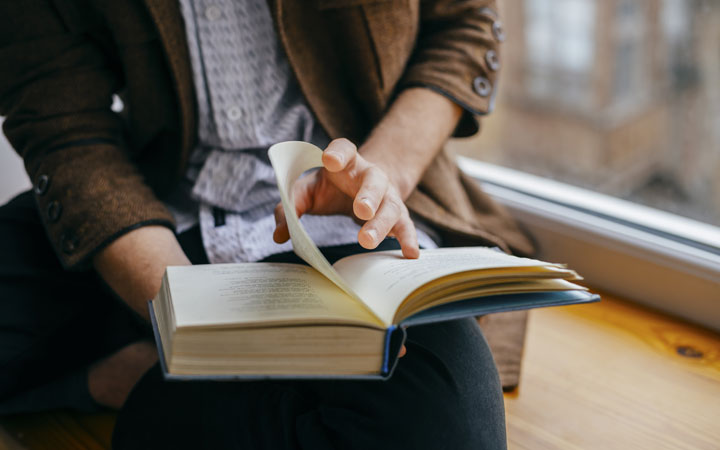 One of the kids came up with an interesting idea with the username "_mrf_1996_ @":
I read a book about where I wanted to go. Then I look with google earth… I have searched many places like this so far.
A user named "Soroush Naji" also suggested travelogues in a part of his opinion:
Reading professional travelogues of our elders and elders around the world, regular daily exercise , reading short books about the experiences of our contemporaries, in their lifestyles when they did not have the means to move, engaging in a beautiful traditional Persian art, taking a closer look at my own concerns and examining They and the program to solve them and….
What should we read?
Books take us on a journey like a train. To countries and territories we have not been to before. The book introduces us to the indigenous culture of other parts of the world and depicts everything we experience on the journey.
Travelogues are great resources for this. The narrator describes the travelogue of other countries and territories in a way that is tangible to us. Of course, if you do not like travelogues, you can read novels in which the author has described the geographical locations of the story. Some books also engage you with the protagonist in a way that makes you feel like you are with him all the way. However, if you do not have the opportunity to read, you can listen to the audiobook.
Music and film are a way to get to know other cultures
Watching movies and TV series , especially in foreign languages, is great for accompanying residents of other countries from behind the silver screen. Documentary films and tourist programs in which a person shows us all the sights of a country or by interacting with the natives there, acquaints us with the culture and customs of those countries can itself be a journey in which even a millimeter of our place. We are not shocked, but we have experienced an exciting journey!
26% of users agreed with this opinion. In the opinion of a user named "Maryam", "watching the movie himself is a journey away" and the user of "Flora" said very interesting:
I watch documentaries of different nations. I both enjoy and regret that I do not have the money to go and see up close. 
What movie should we watch?
Popular American series and clearly offer documentaries on the subject of travel to distant places. However, the tastes are different for choosing a movie, series or music. Choose any topic you like, but subtitle it in their original language and if it's important to you to understand what they are saying. Incidentally, this has another advantage, and that is that if you are learning a language , it will be a good exercise for you.
Tourism: Footprinting tourists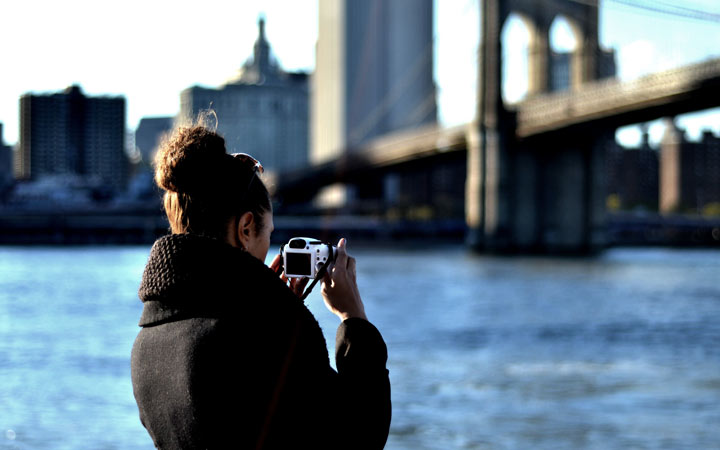 If a tourist came to your city one day and you were going to show him the city, where would you take him? Surely you knew a place in your city to show him. Now treat yourself like a tourist in your city!
23% of our users say that their city has a lot of sights that no longer need to travel.
"Share" user said:
I travel to my own city, thinking that I am a tourist who came to this city for the first time. I visit historical and natural places. I eat out and return to my five-star hotel at night, tired, and continue to do so for two or three days.
Mehrabano and Sahar also choose their mountains or rivers or waterfalls near their place of residence.
See what an interesting kid does with the username "nokopok @":
Walking in different paths and collecting recycled materials, I sometimes find interesting things for works of art.
A user named "Mehrad" considers fishing and another user named "Nasehipour" considers "walking along the Gholhak river" as an alternative to travel. But the user "Saman" describes his city as paradise:
I live in Sardasht and I do not need to travel to see natural attractions. Distance to Sardasht Dam Lake: ten minutes, distance to Shalmash class waterfall: half an hour, distance to Gravan mineral water spring: ten minutes and distance to mountains and zero forest. Heaven here.
Where to go?
Try to discover the sights of your place of residence. There are probably many places you have not been to before. If there is a museum, theater, park or restaurant that you have always passed by indifferently, do not procrastinate. You can even visit other places.
Go hiking . One of the best activities you can do is go on a picnic. If the weather is nice, grab some things and go a little further away from home for fun or nature. Travel does not necessarily mean "going far."
If your town or village is very small and you have to visit it, go to the nearest town or village. It does not cost much and does not require much time.
Friends: The usual basics of having fun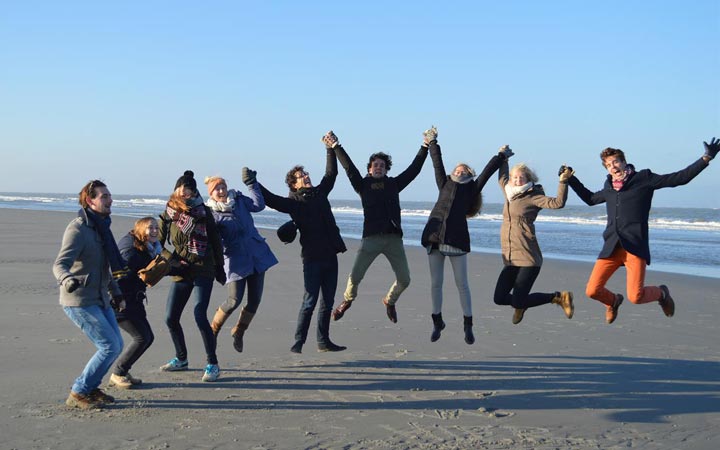 Usually everyone in life has friends who are the basis for doing anything. Even those who always complain, "We have no friends and we are always alone," finally find someone around them to spend a few hours with.
13% of all user views were spent spending time with friends and family or even visiting. One of the children with the username "Az Samavat" (we hope we read it correctly) said:
I try to enjoy my life and spend my time with my loved one.
Rasool user said:
Usually, if I am not at work, on vacation, and on a soft trip, I definitely choose the pool and entertainment program with those around me. Very enjoyable.
The "Pardis" user also prefers a period with friends:
I invite my friends to our house or I go to their house to have a good time together.
What should we do?
Most of what we have said in this article can be done together with friends and family. Do not be lazy ! Now that the trip can not go, the message manager and gathering friends, Shhrgrdy, cinema or even walk together, planning not. If not, convince the family to go for a day picnic and have fun.
Cyberspace is an environment to be associated with tourists
If you are a regular companion to "How", you probably remember the article " How to enjoy the remaining days of summer?" We told you not to worry about social media! Now you say to yourself, "How did it happen? "Should we finally cover social networks or not?"
The fact is that cyberspace is never a viable alternative to travel and leisure. However, sometimes some of the features of these media can be used. Cyberspace can be useful in situations where travel is not possible. 6% of our users also thought that cyberspace browsing could be a good alternative to travel.
For example, the user of "Goddess" said:
I go to the Internet. You are spinning here. I listen to music. I was doing my homework.
How to use cyberspace for this purpose?
On Facebook , Instagram and other social media, there are groups of natives and tourists who take pictures and videos and share them with others while traveling in the real world or in their own area. You can join these groups and use their information to find out where they live.
Virtual travel is a good alternative to real travel
Sometimes traveling can be done without moving from where we are. Watching videos and pictures of different parts of the world or reading travel books about them is like traveling to all those places. 3% of all users also suggested virtual travel.
A user with the username "@ dlrm_7724" believes that:
Travel is not just absolute travel. Travel within oneself sometimes has a purity that has no place travel. How can you close your eyes and travel all over the world: "In a few minutes". Sometimes when it is not possible, it does not seem bad to listen to a person and talk about his life. We see another world and we know another person. Travel means passing from one place to another and returning to the same place. And it is not an absolute definition of time, place, imagination and و.
A user named "Asghar" also considers internal changes as the best type of travel:
What an interesting question. I enjoy life. I enjoy this time and place more. With the change of time, you can enjoy the place. A creative mind can create pleasure at the same time and place. Rely on internal factors, not external ones , for pleasure, peace and happiness .
According to another user named "Hana", the dream of travel is not less than the journey itself:
1. I think about travel and cultivate his dream in my mind. ۲. I go to the internet, search for where I wanted to go, and see if there is a related movie.
A user named "Asmouni" said:
I had "internet travel" in many places I could not go. I saw pictures of nature and its historical sites, read about it, and even took notes so that one day it would be possible.
How to go on a virtual trip?
If you can not travel, research and plan your next trip now . For example, consider the city or country you like and do a thorough research. Gather information about places of interest, popular food and snacks, the type of climate and equipment needed, accommodation and hotels, transportation and, if it is a foreign country, currency exchange, electricity exchange and language. Planning can take months or even a year.
In this case, you have indicated with a double arrow: you have gone on a virtual journey that if it is not possible, you have not lost anything, and if it fits, you will not have stress , at least for planning and preparation .
Video games are one of the special time fillers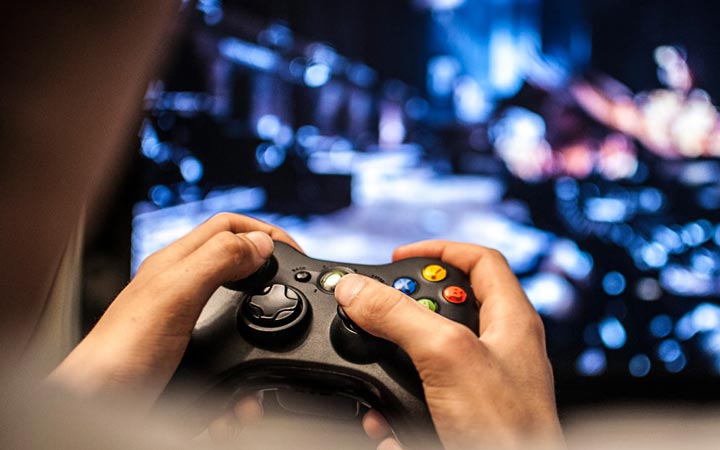 There is a lot of research that shows that playing video games can be beneficial for brain health and mental development if it does not become addictive . Video games can improve eye reaction time and hand-eye coordination. It is also effective in increasing the ability to visualize space, such as mental rotation and the creation of two-dimensional and three-dimensional objects. For 2% of our users, video games, and especially virtual reality technology , are a journey in itself.
A user named "Massoud" says:
I play Minecraft. He traveled by himself.
And another user named "Dynamic" also suggests virtual reality :
Buy a virtual reality, play with it and travel.
The real journey is where the heart is happy
Travel, whether real or virtual, often does not happen. Sometimes the reason is lack of money and sometimes time. But God forbid that it does not make sense. Now your hearts are good and your joys are lasting! We end this article with a beautiful view of one of our users named "Maryam":
Travel is a story written with our mood and our perception of travel and fun. Some people travel because of blindfolds. They fight and have different tastes during the whole trip. Their nerves are shattered by everything during the journey. But when it comes to photos and videos, they all make romantic gestures. But for some, the journey is very simple and with love and intimacy. Even this trip can be around the city and away from the hustle and bustle of the city and throwing fishing hooks in the river and catching fish and hooray, and laughter rises from the bottom of the heart that such trips are worth it. Happiness is where the heart is. The distance is meaningless… all.