How to Restore your Deleted Images in Android
Ever wondered how you feel if your favorite images are deleted or lost? It may have happened to many people that they inadvertently deleted their favorite gallery images and wanted to restore those deleted images. 
In the continuation of this article, we want to tell you how you can recover deleted images in Android ( image recovery in Android ), so stay tuned.
The good news is that the Android operating system is trying to increase this popularity due to its popularity, so it improves its operating system every year to meet the needs of users.
In a world where the majority of people already have at least one smartphone, this problem may be global, and everyone may have encountered it at least once (deleting unwanted images).
Recover deleted images on Android
Fortunately, the good thing about the Android operating system is that it provides you with amazing features, and users can use those features to solve their problems. The Android operating system is trying to improve its system every day and provide new features to its users.
Smartphones give us the ability to easily capture the most memorable moments of our lives, but storing our memories on telephones also has consequences, one of which is the loss of valuable information.
There are several reasons for deleting images on Android
There are many reasons why images should be deleted in the gallery or device memory, and if these images are deleted unintentionally, many people will be upset because no one wants to lose their valuable and favorite images.
It is possible to recover images in Android , but first check why your images have been removed from your archive. Here are some of the reasons why your images may have been deleted.
Images were deleted by mistake or accidentally.
A virus has penetrated into the phone.
You have formatted the phone for various reasons.
Enable phone factory settings.
The phone is broken due to impact and access to the gallery and other images is impossible.
These are some of the reasons why your images may be lost.
Can we recover images on Android?
With this explanation, you may be wondering how do I get my deleted images back ?! To answer this question, we must say that there are several ways to recover images in Android , which we will examine together.
Use Google Photos
Google Photos is a photo sharing and storage application developed by Google. This app can store all the images you save on your Android smartphone in the cloud so you can retrieve them if needed.
It can also automatically delete backup images in the cloud, which scares users who are unfamiliar with the feature. But do not be afraid to retrieve photos from Google Photos is easier than you think.
Follow these steps:
Open the Google Photos app on your Android device.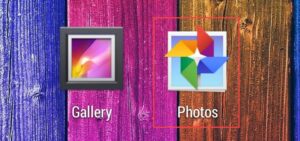 Select deleted photos.
Tap More and select save to device.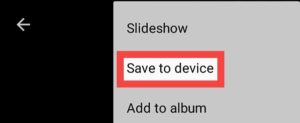 Use Microsoft OneDrive
Microsoft OneDrive Cloud Storage provides an automatic backup and delete feature that frees up the phone's internal storage by uploading images to the cloud and deleting them from the phone. All images uploaded to OneDrive can be retrieved on any device.
Follow these steps:
Open the OneDrive app on your Android device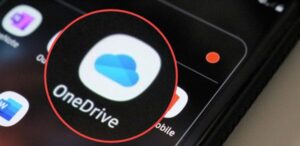 Select photos from the list below.
Select the photos you want to retrieve.
Tap More and select Save.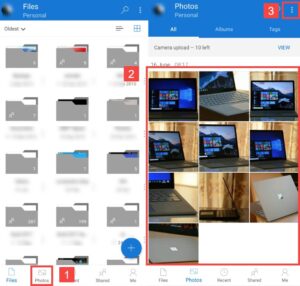 Use Dropbox
If you are a Dropbox user and you enabled the automatic photo backup feature before you lost or accidentally deleted your photos, you can now easily recover them in your phone memory without having a computer and with just a few quick taps.
Follow these steps:
Open the Dropbox app on your Android device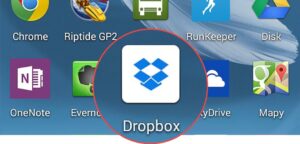 Go to the Camera Uploads folder. If you remember moving the images to another folder, go to the folder where you saved the images instead of the Camera Uploads folder.
Select the photos you want to retrieve.
Tap More and select Save to device.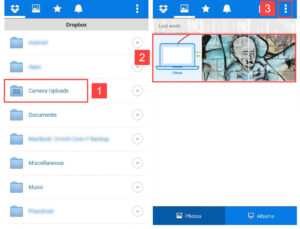 These are just some of the goal setting shareware that you can use.
Tips to know about image recovery in Android
In this section, we provide you with tips that may be useful for retrieving images on Android . These tips are:
The first thing to consider is to stop working with your phone immediately. Do not do anything with your mobile phone as you may get into a program that uploads photos and videos and this will make it difficult for you to recover the images or videos that you have deleted.
Disconnect your internet connection completely so that new data is not loaded unintentionally.
Some users only use one program to restore their deleted images, but the same program may be to their detriment and the deleted images and videos may not be restored.
The best way to recover images on Android is to use a valid and powerful program such as DiskDigger photo recovery program to restore and recover your images.
How to prevent your images from being deleted in Android?
So that you do not get involved in the question of how to recover images in Android again? In the first place, the best way to avoid losing precious photos is to back them up in separate folders.
The easiest way is to use apps that back up your Android photos in the cloud. These apps run silently in the background of the smartphone, and you can back up photos when uploaded.
Remember to set up backup apps only when you are connected to Wi-Fi and your phone is charging,
and do not damage other app data or battery life.